Blog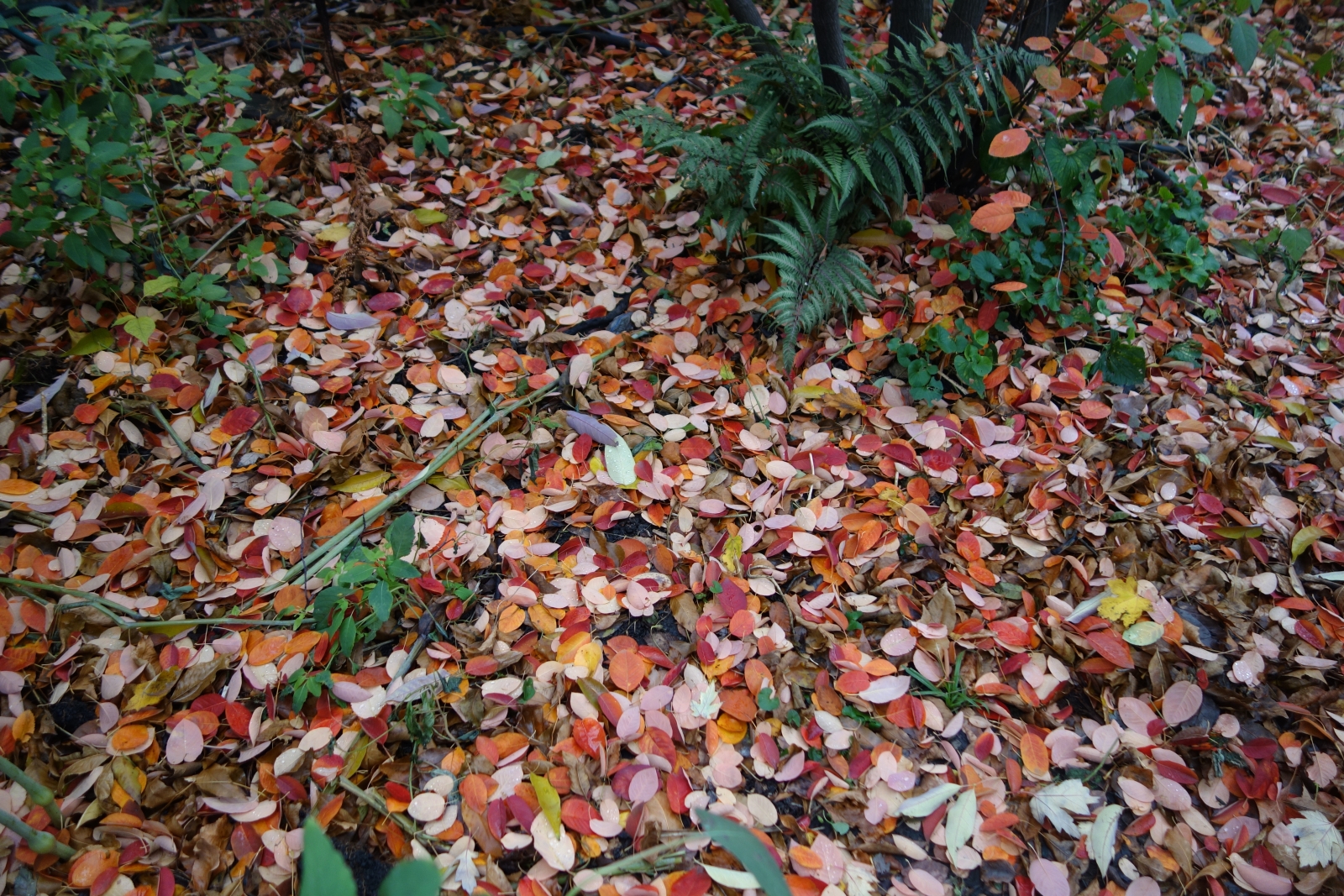 November has arrived suddenly! It's been gorgeous - chilly and fresh, and tonight there may be a little snow. I've been rushing to plant hundreds of tulip and daffodil bulbs before it gets really cold.
---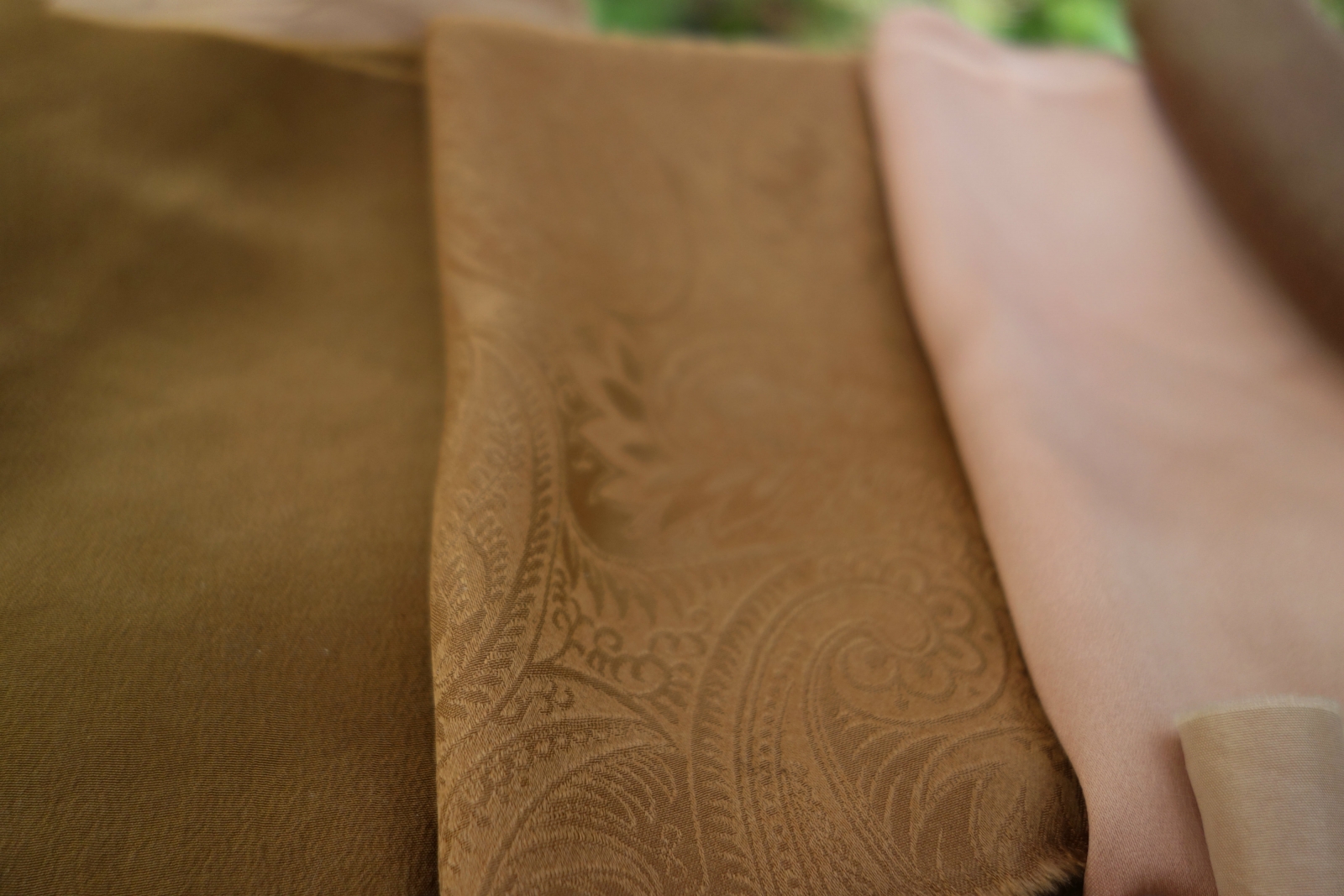 There's so much to be done that I can hardly begin. One thing I have gotten done is to sort through some of the giant collections of silk scraps. Above is a little of the walnut dyed vintage silk.
---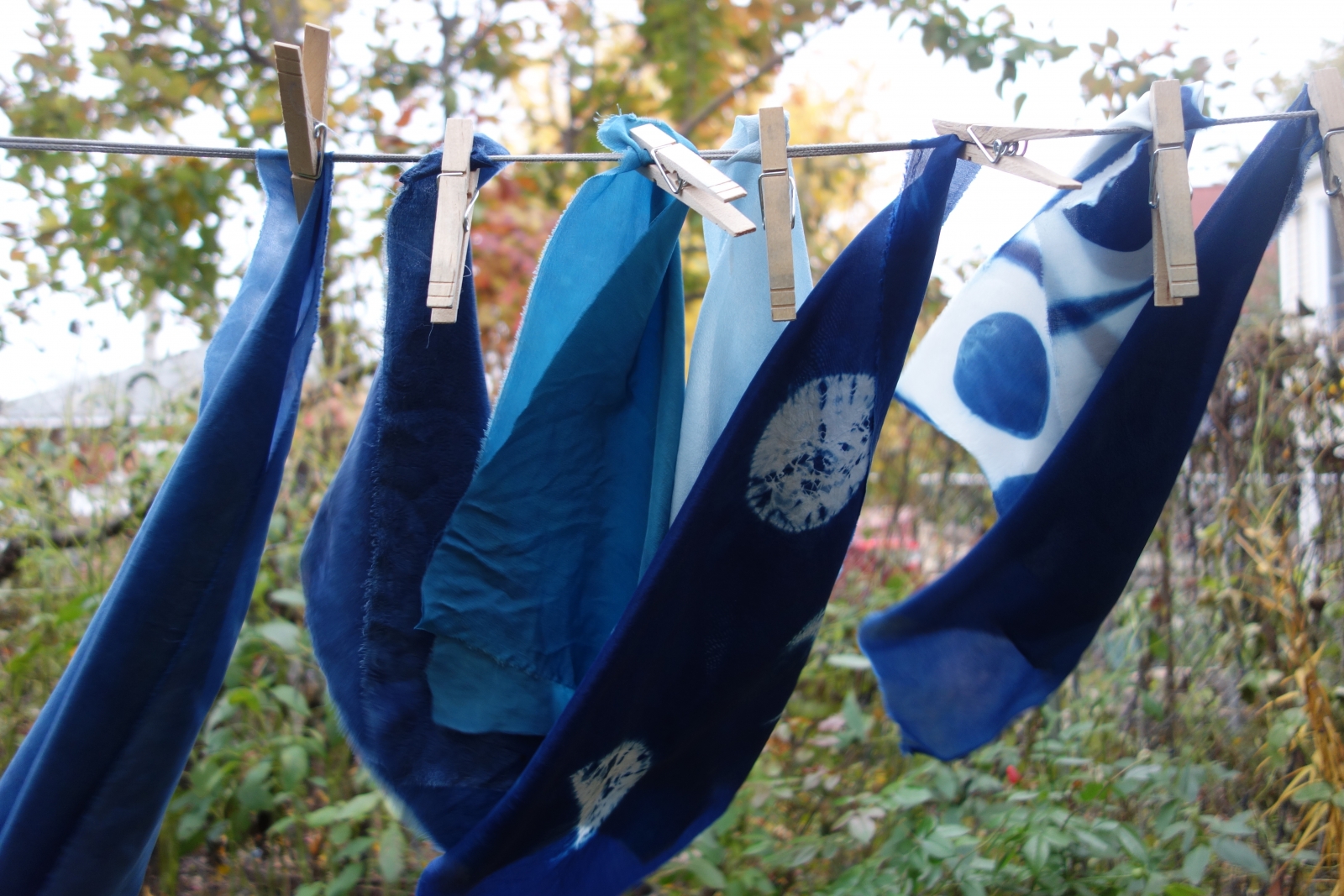 ---
Scraps of indigo dyed silk
---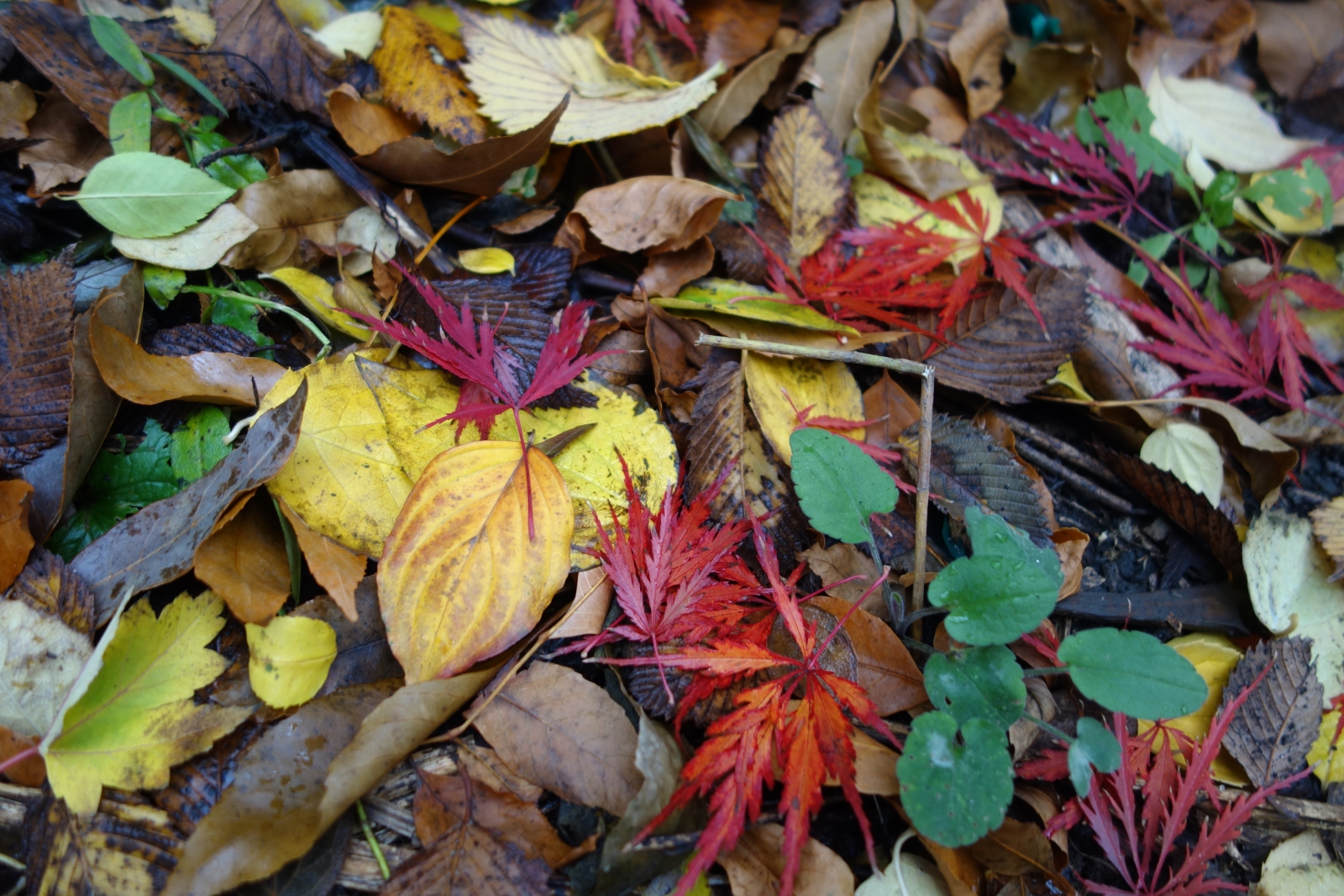 Inspiration on the ground.
---