Blog entry
Posted by laura bellel on August 12, 2018 |
2 Comments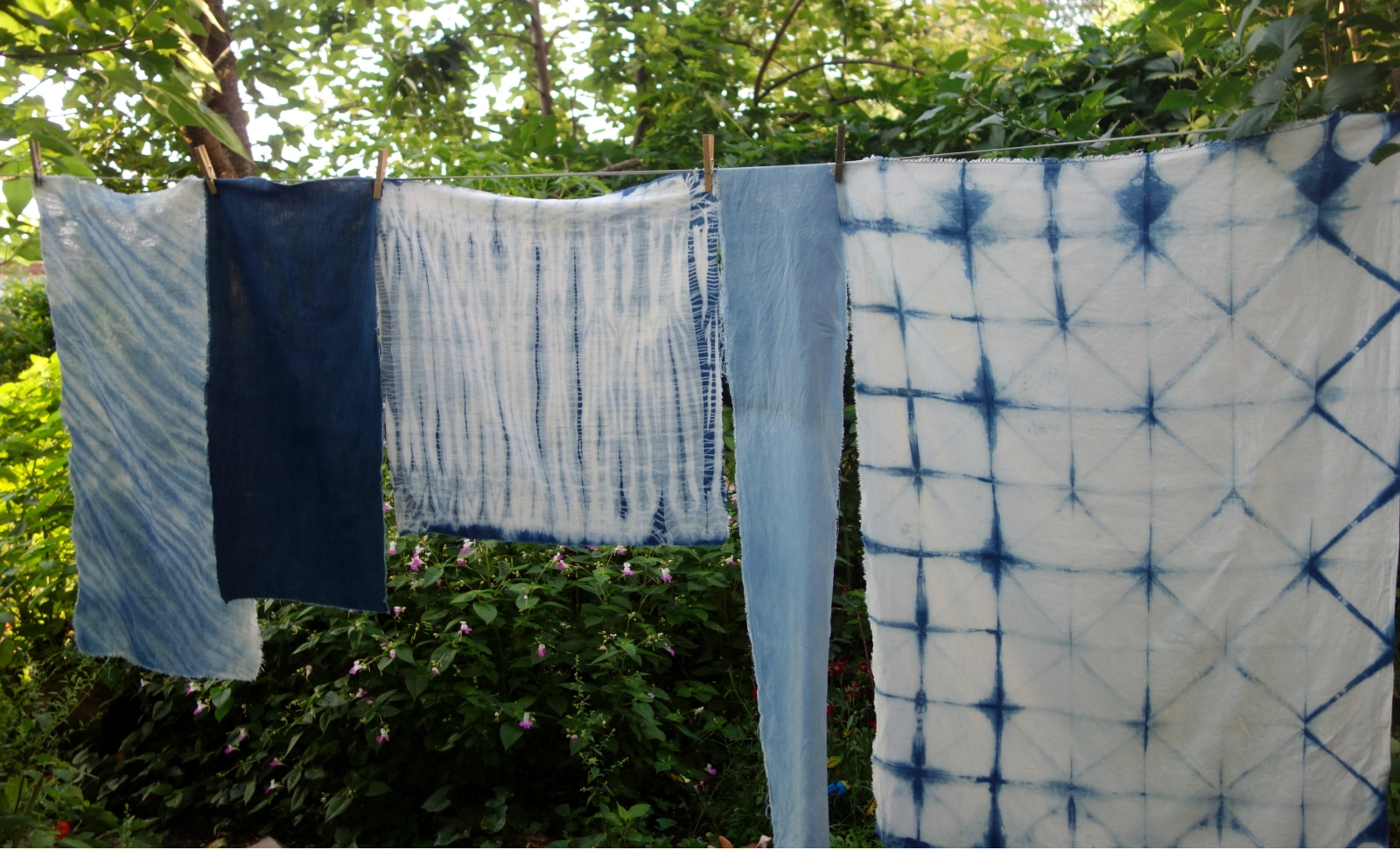 In the moments between visitors, phone calls and household chores, I sorted, washed, and ironed some odds and ends of indigo dyed linen fabric.
These are some of the leftovers from experiments and bits of fabrics I dyed and put away thinking I might use them in the future. They add up quickly.
---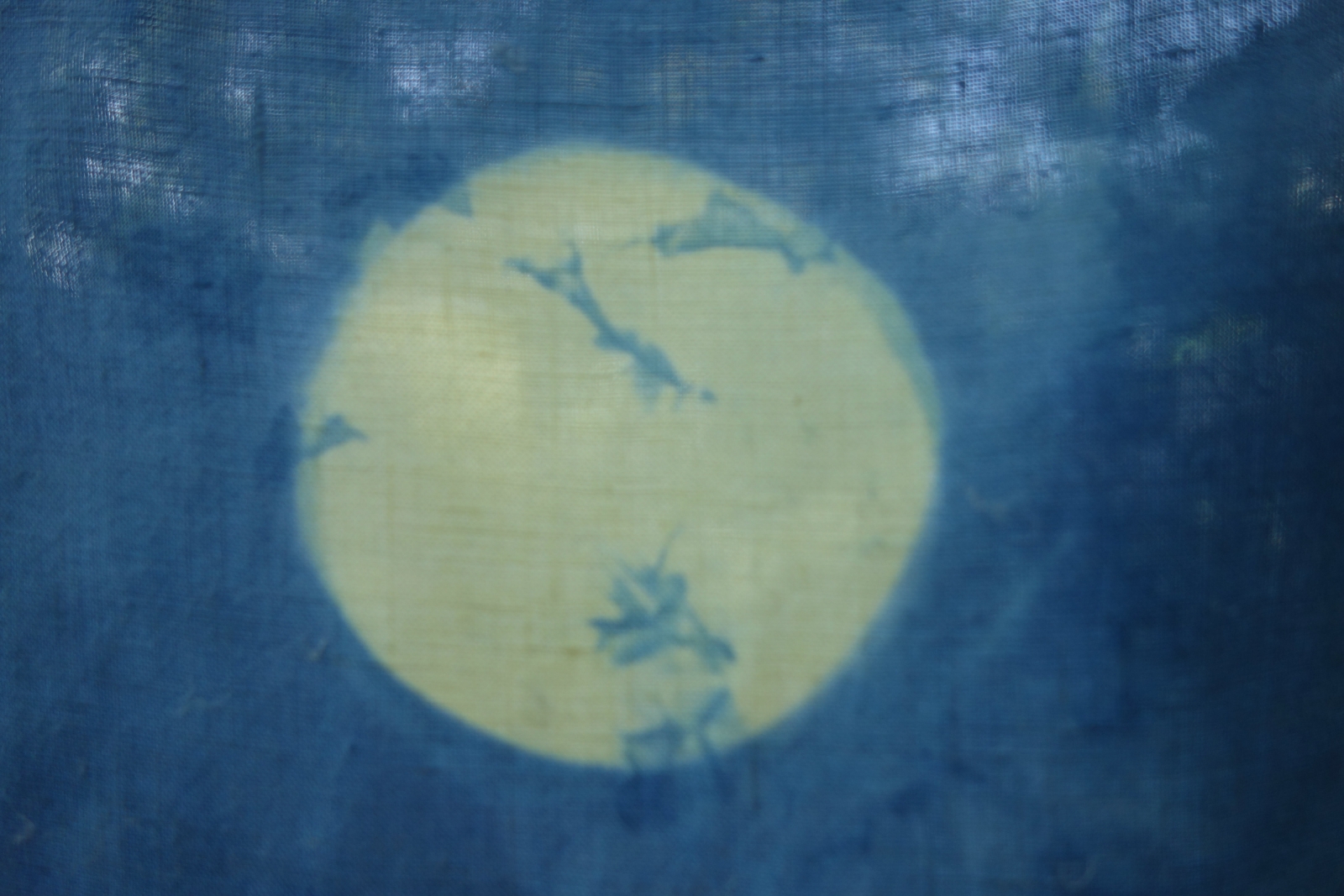 ---
Yellow and indigo moon.
---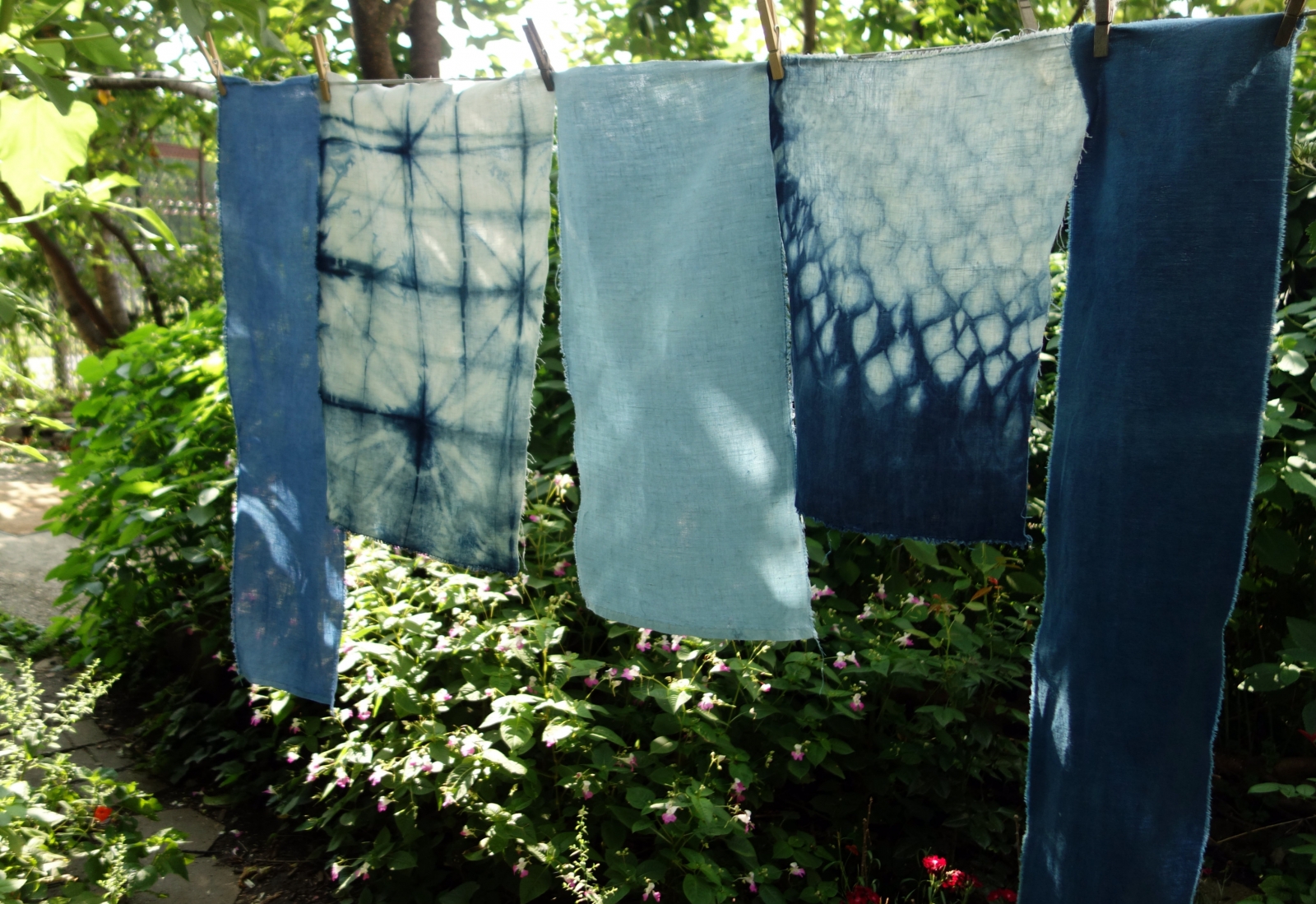 ---
None of these are "perfect", but they're still pretty good.
---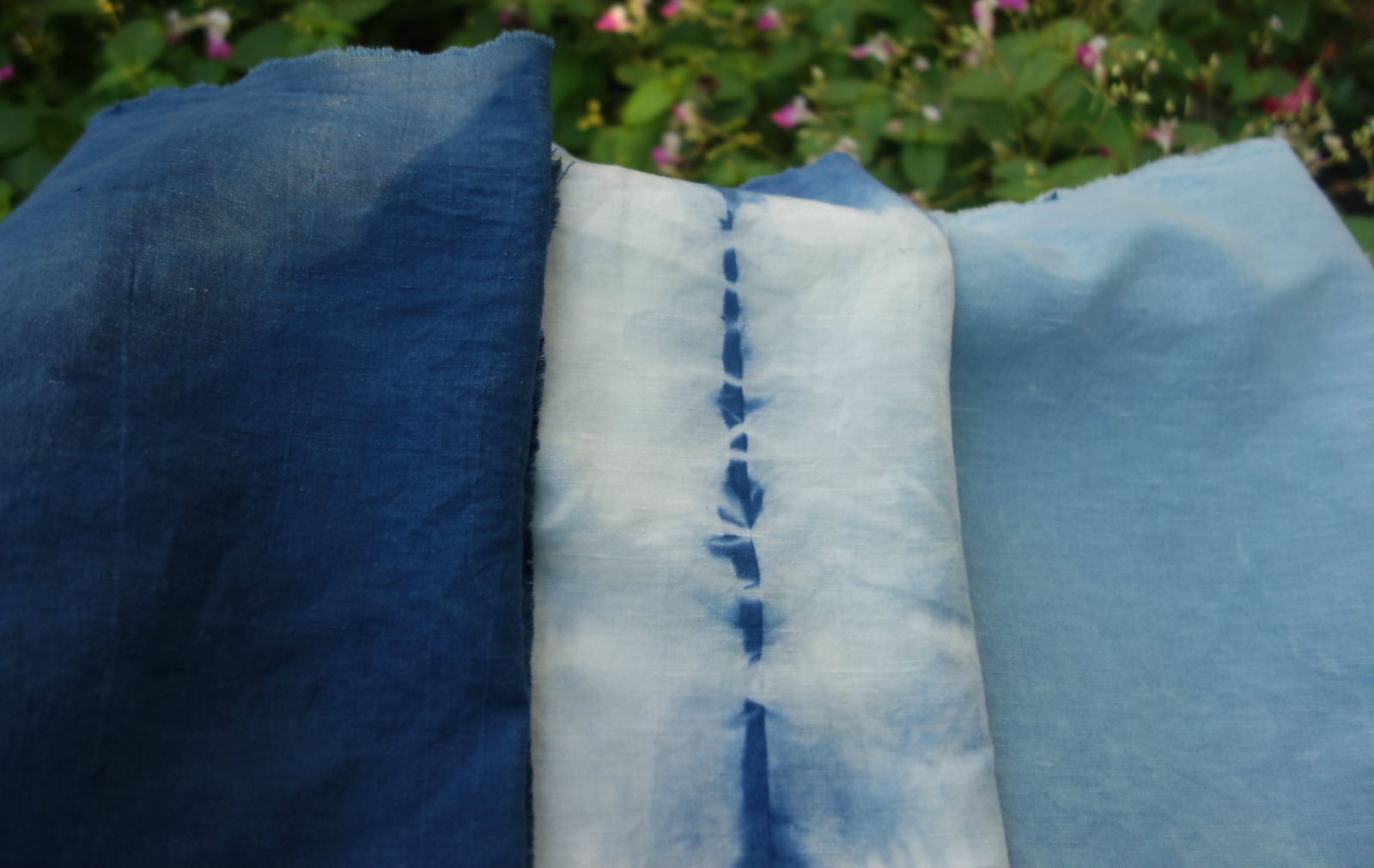 ---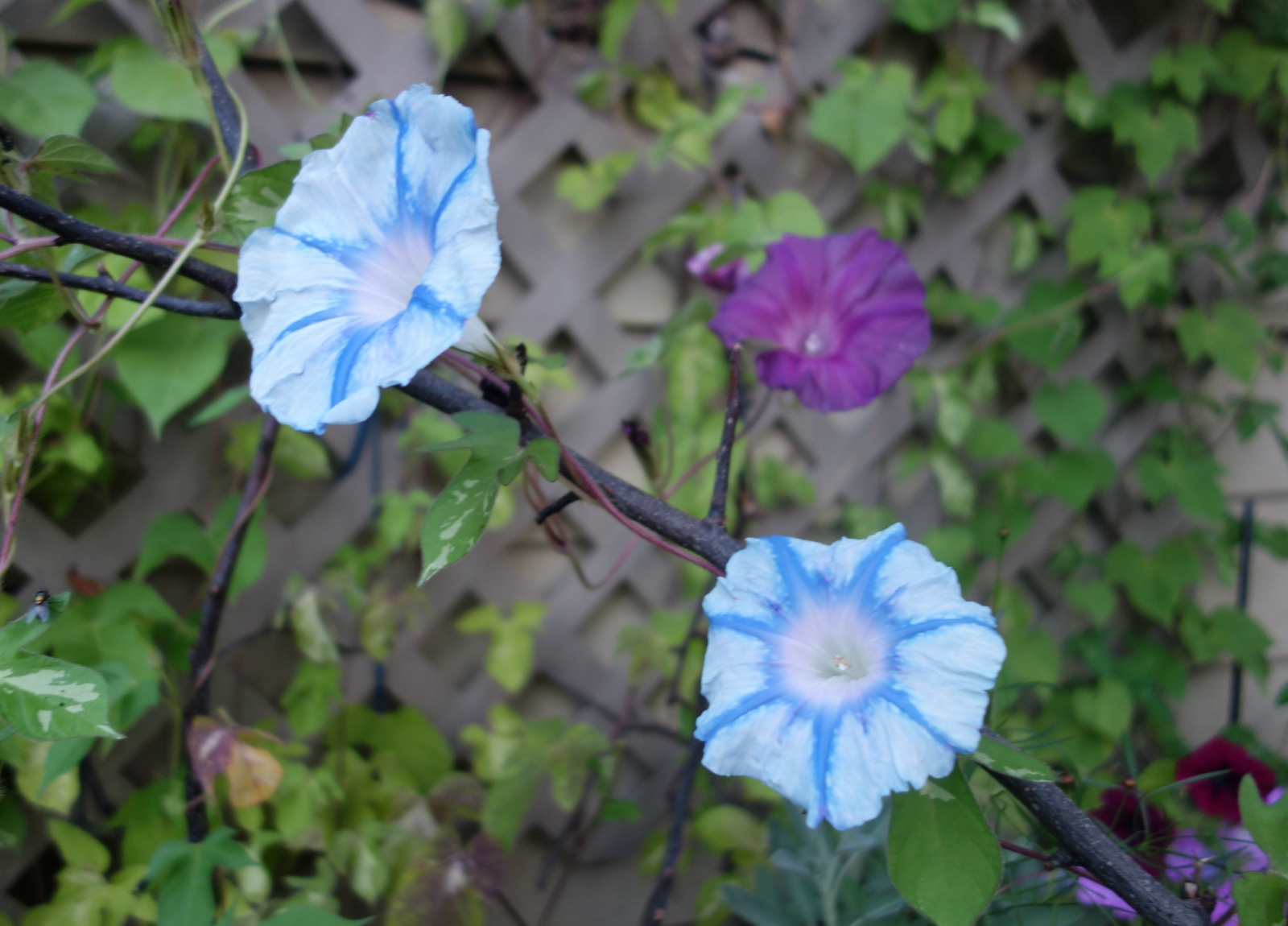 Id like to be able to mimic these patterns!
---
Posted by laura bellel on June 09, 2017 |
3 Comments
June morning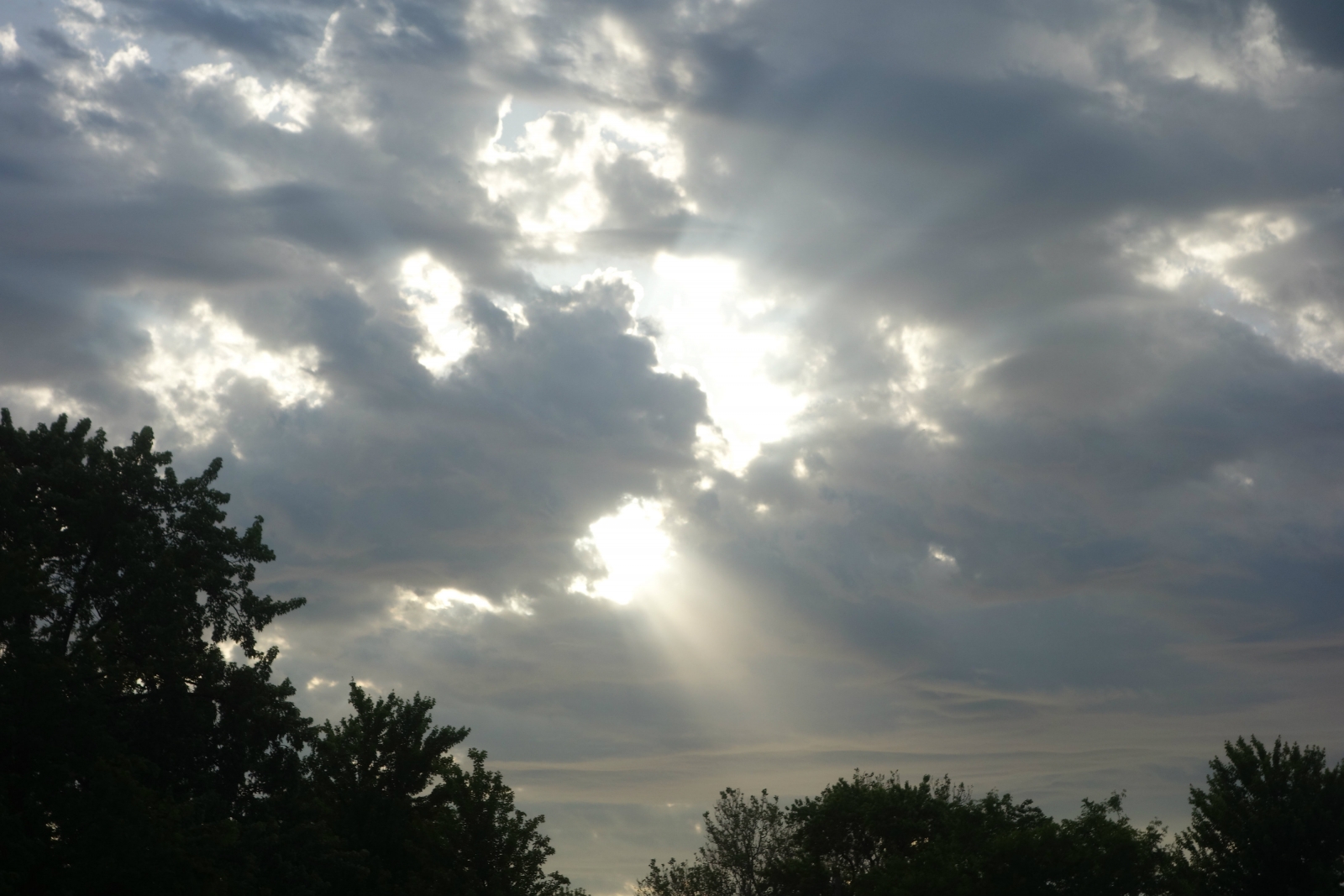 ---
It's so fine to step outside barefoot,without a sweater, and get started right away. On most mornings,this means just wandering around in wonder and amazement.for awhile.
---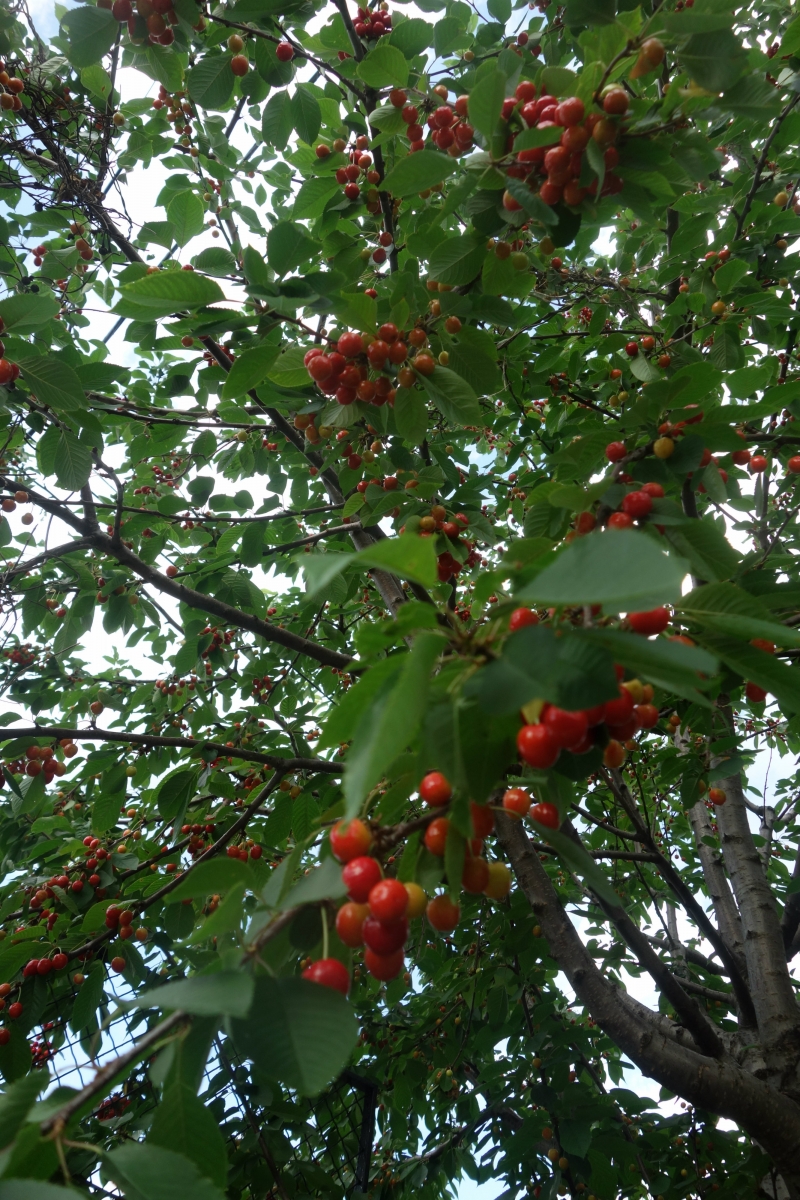 The backyard is not big, but the cherry tree doesn't seem to mind.
---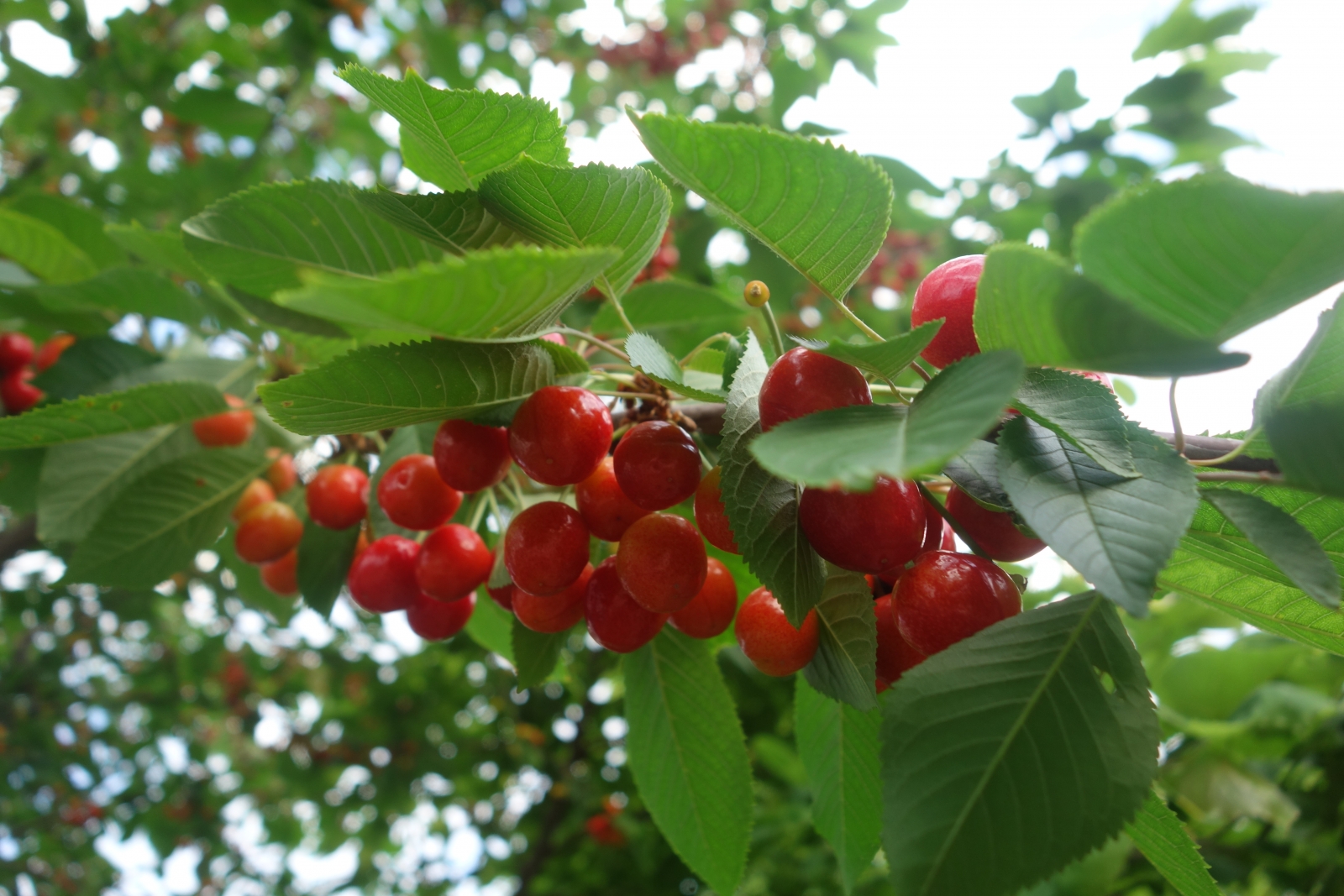 ---
The blackbirds and squirrels .are ready to pounce!
---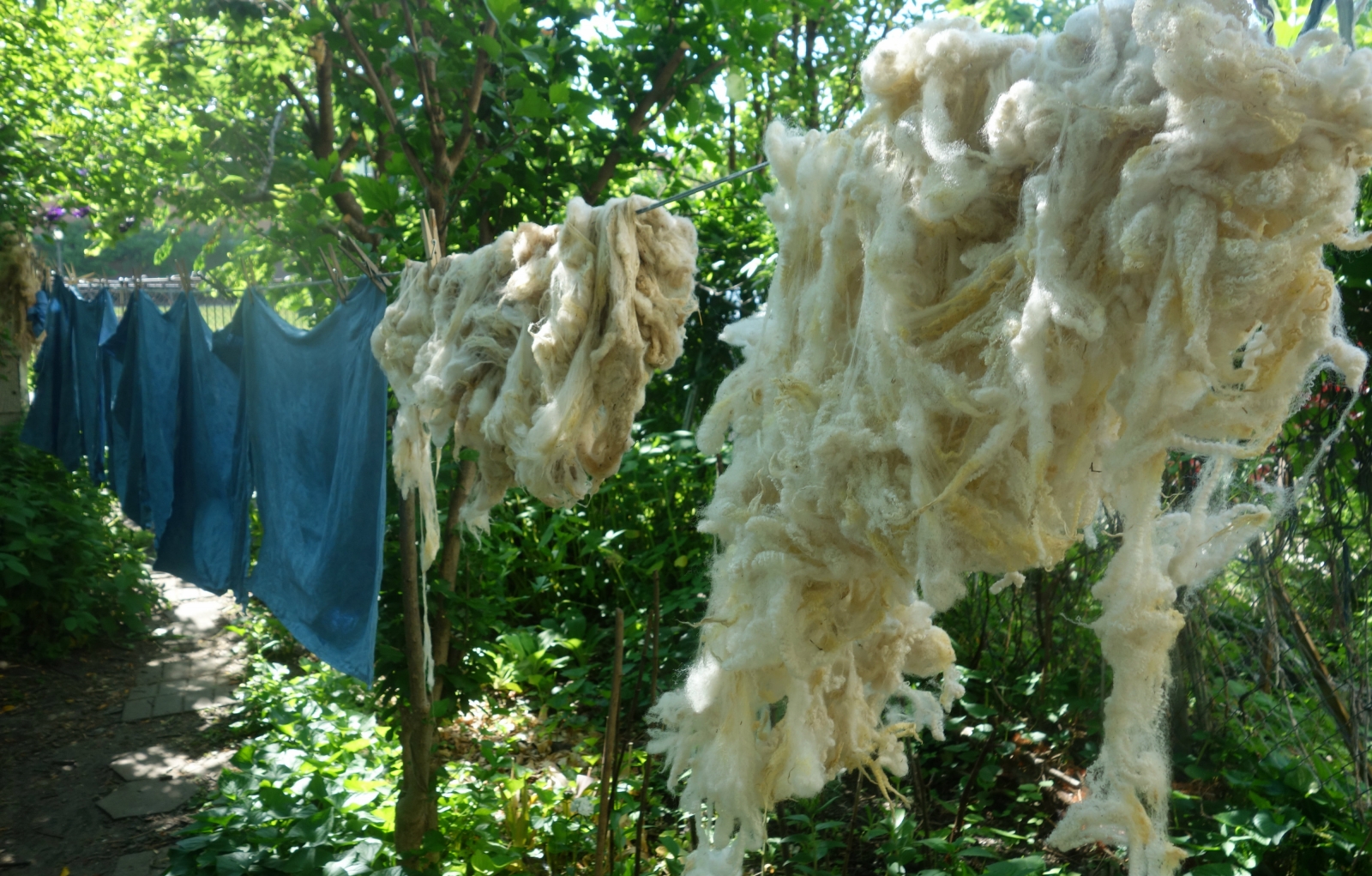 A clothesline fiull of projects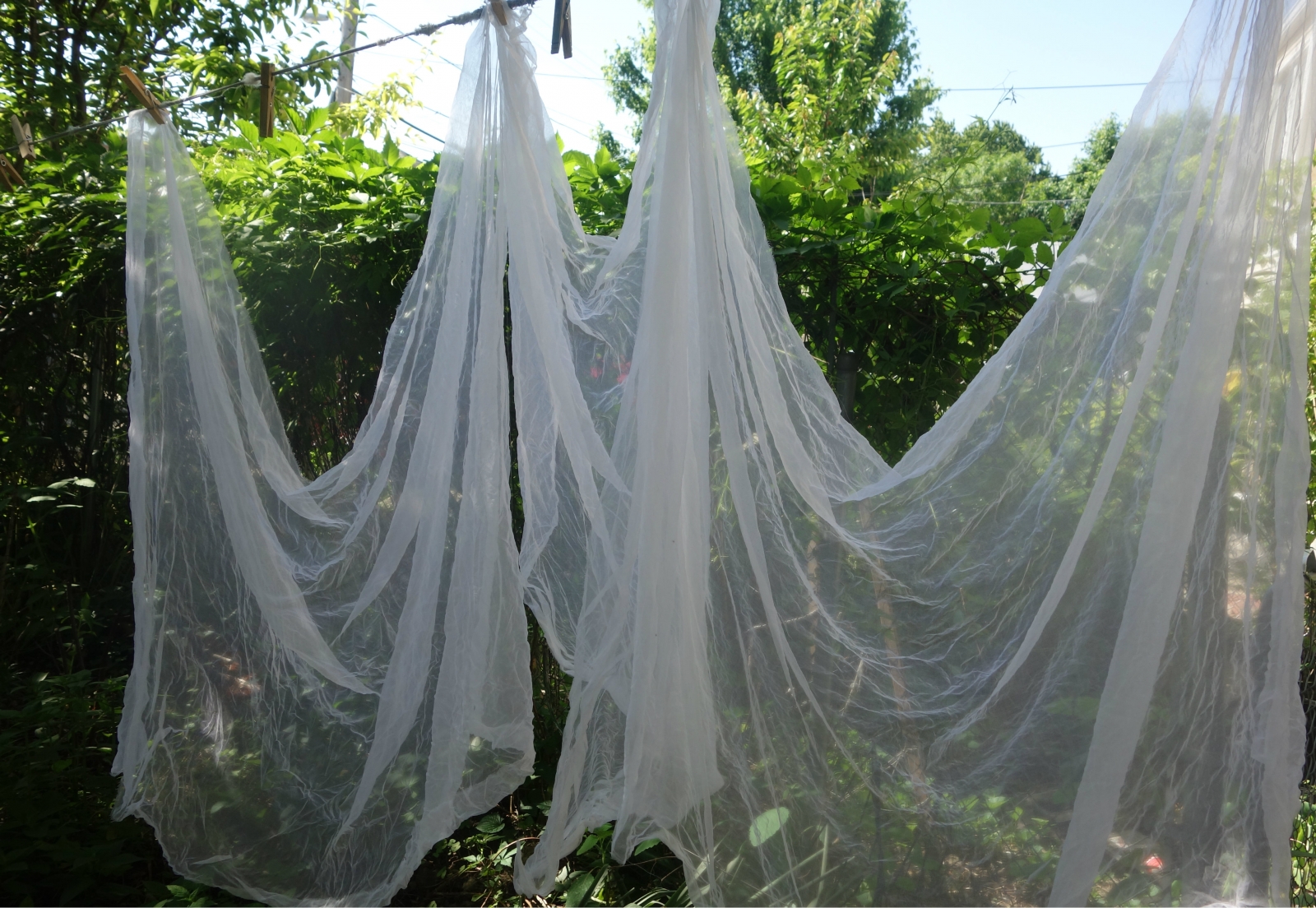 Silk organza after soaking overnight in alum water
---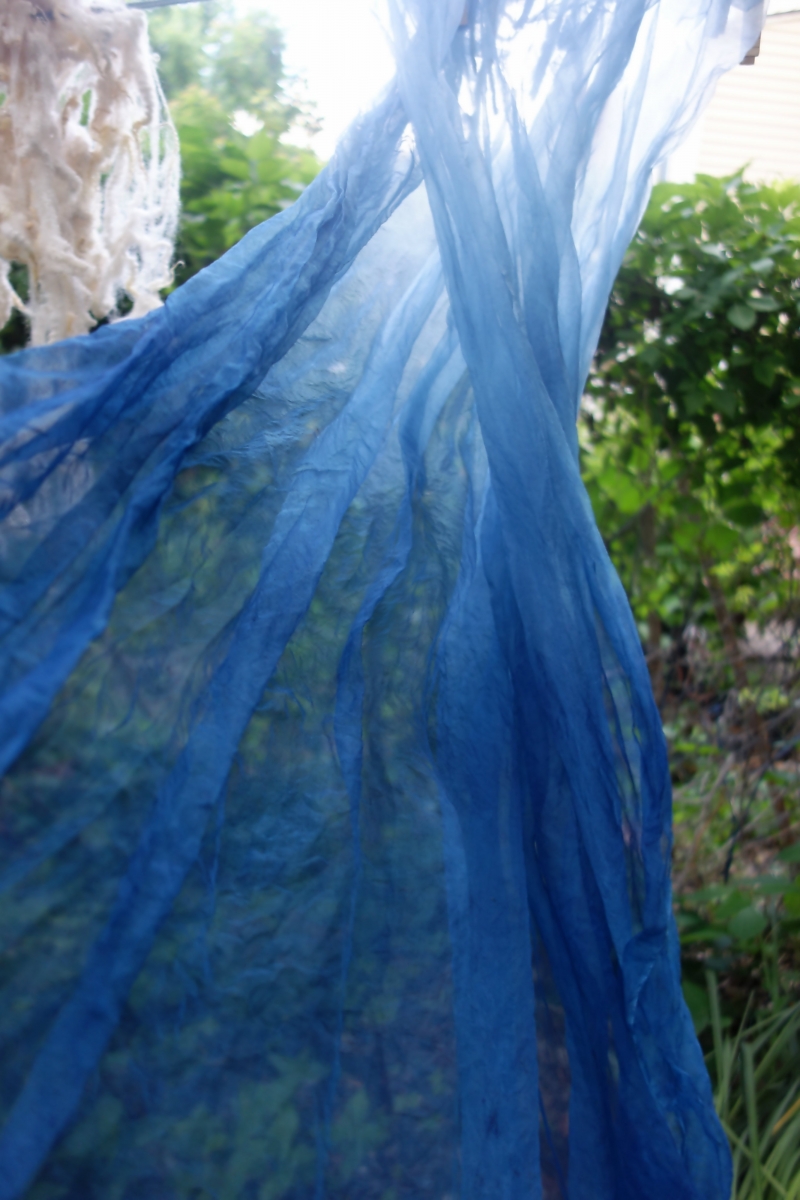 ---
Another piece of organza dyed with indigo
---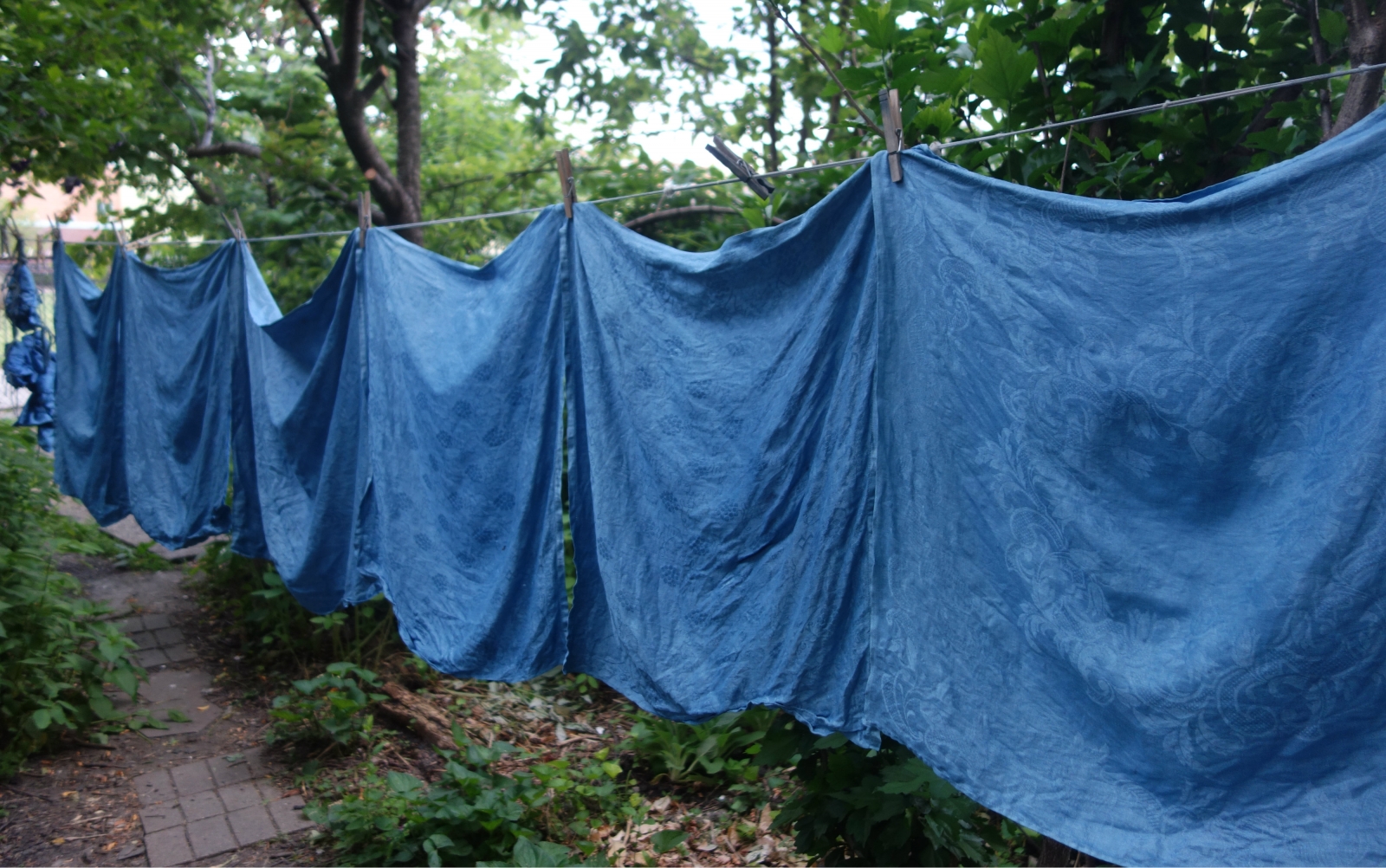 Vintage linen napkins