Blog entry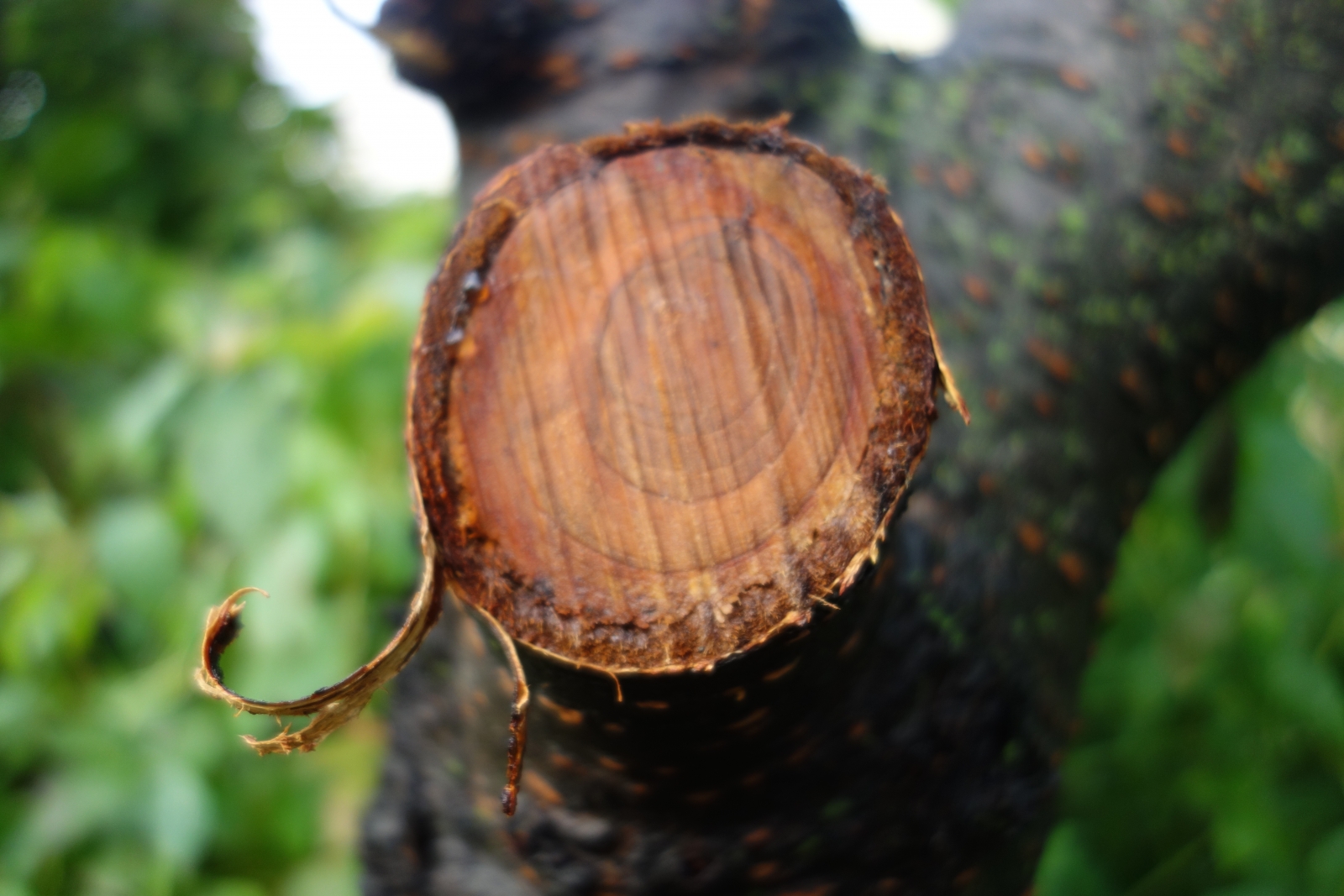 ---
Several limbs of the beautiful old Kwanzan cherry had to be removed. The backyard is very different now. The light is harsher and when I go outdoors I feel more exposed.
---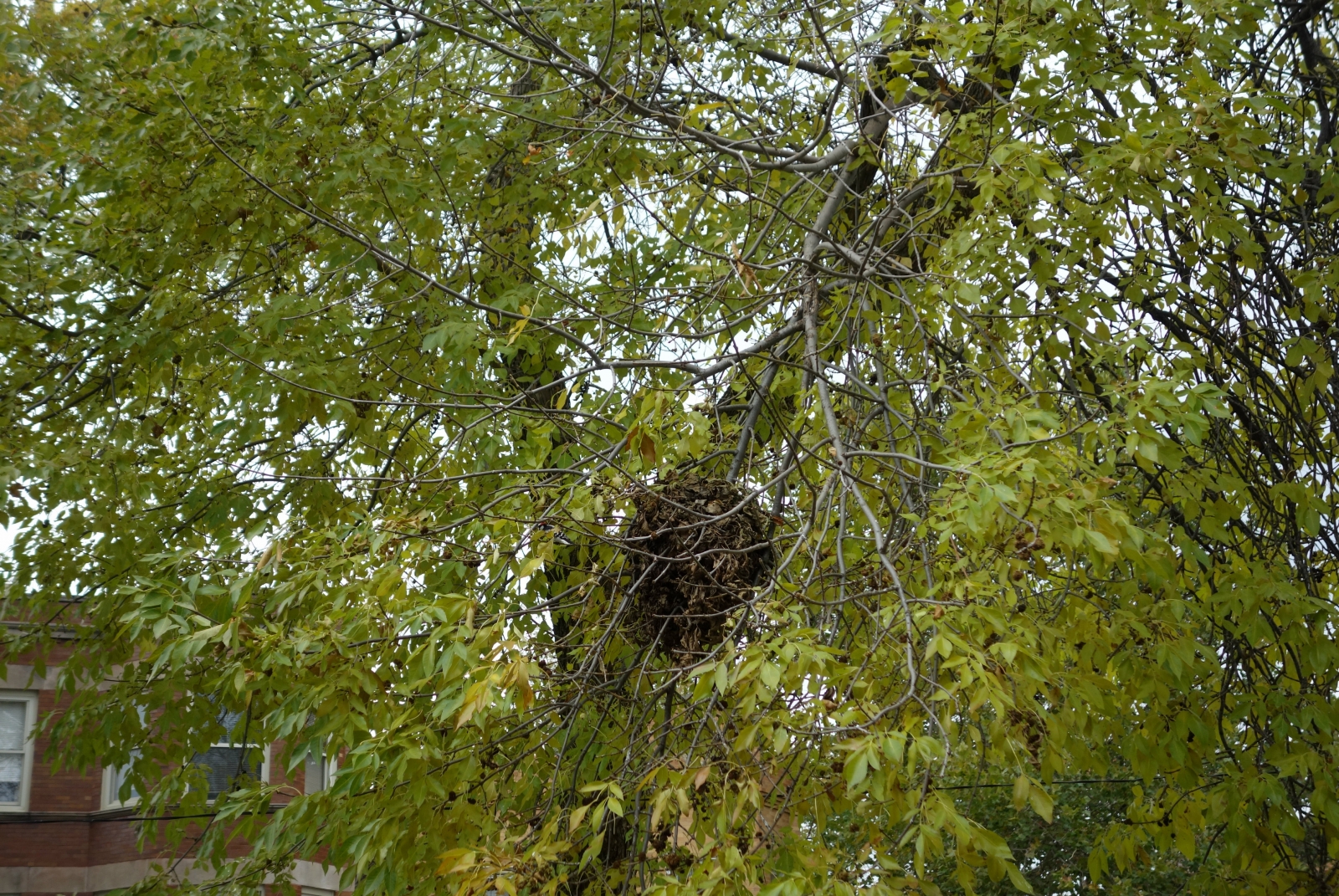 At least the hickory tree out front is still full. A pair of downy woodpeckers visited yesterday. I don't know who made this giant nest = maybe squirrels?
---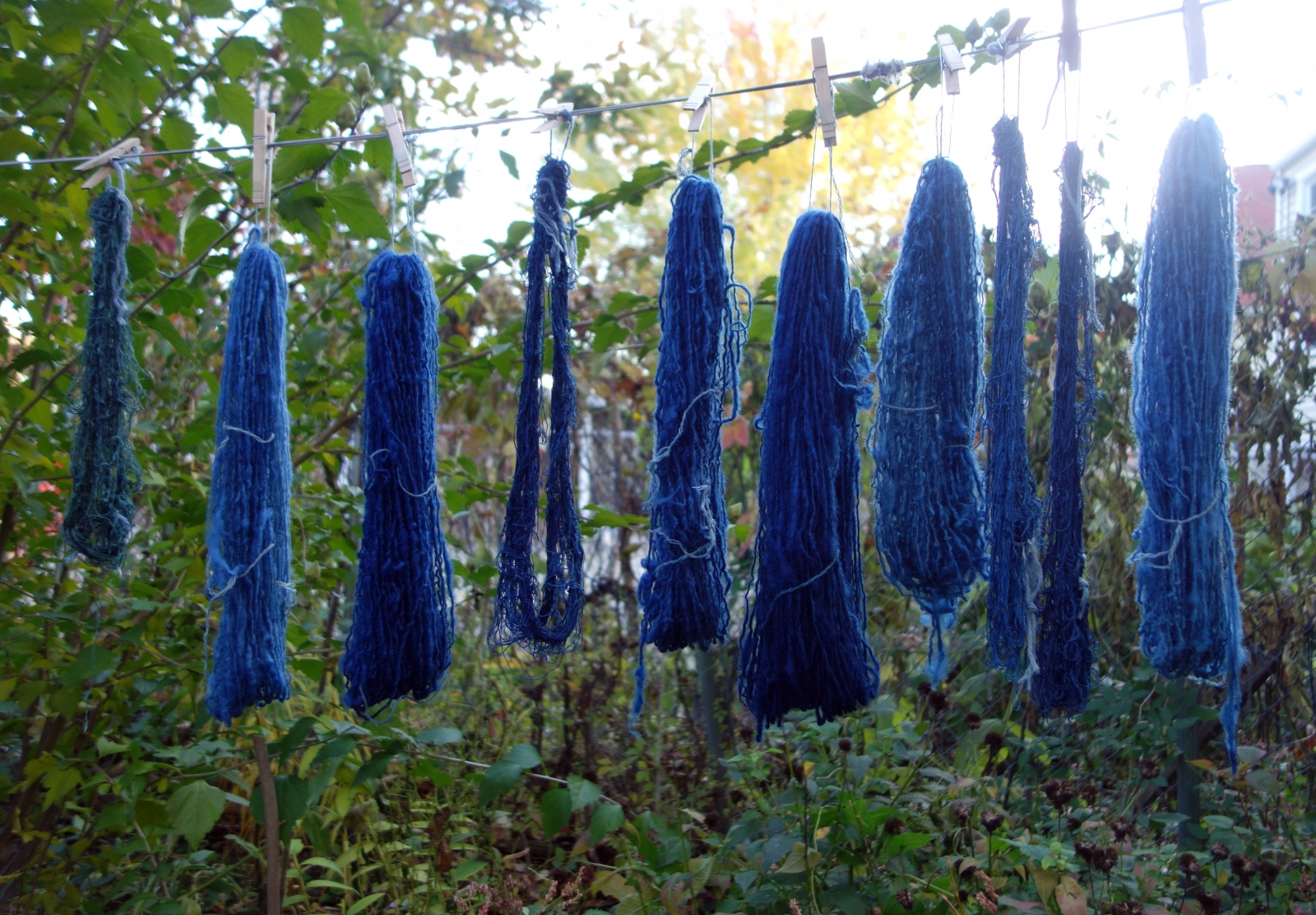 Some of the day's work. Handspun wool and indigo.