Blog entry
Posted by laura bellel on March 23, 2018 |
2 Comments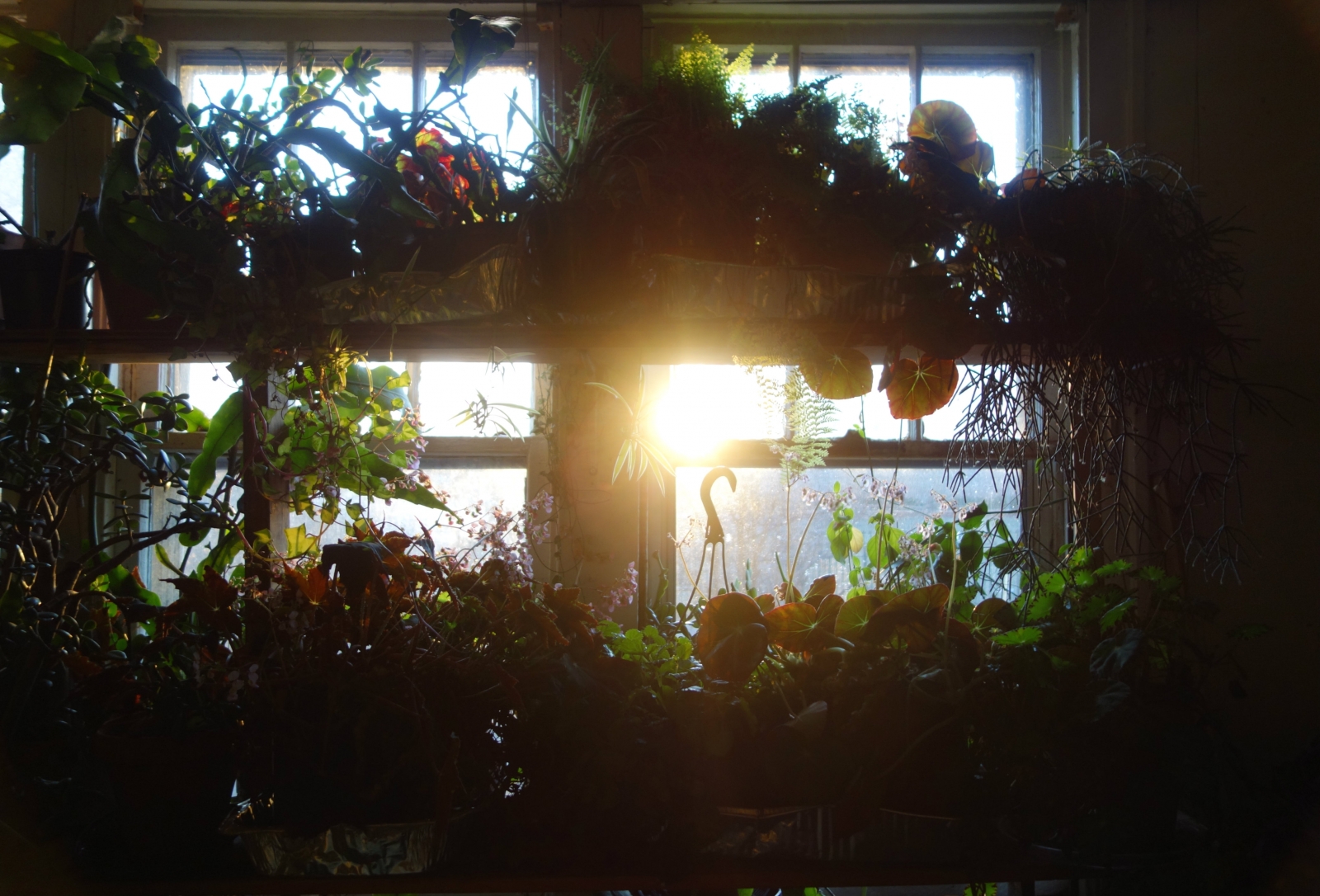 The sun is so beautiful and srtong in March. I'm always amazed at the way the March sun shows the tiniest details. Sunrise in the plant room is a quiet joy.
---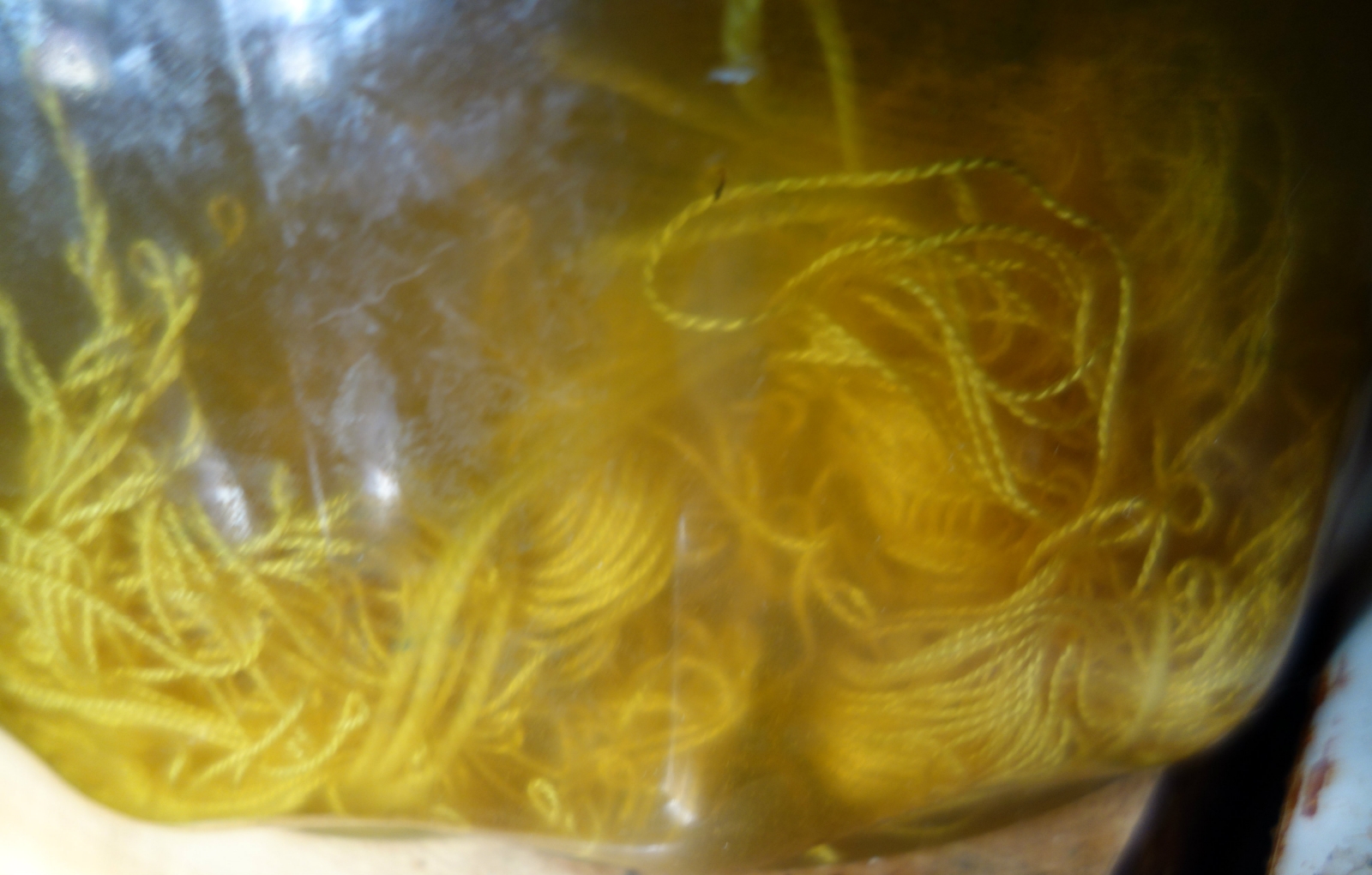 I've been working with osage orange sawdust and silk thread. Here the sink is soaking in rinse water.
---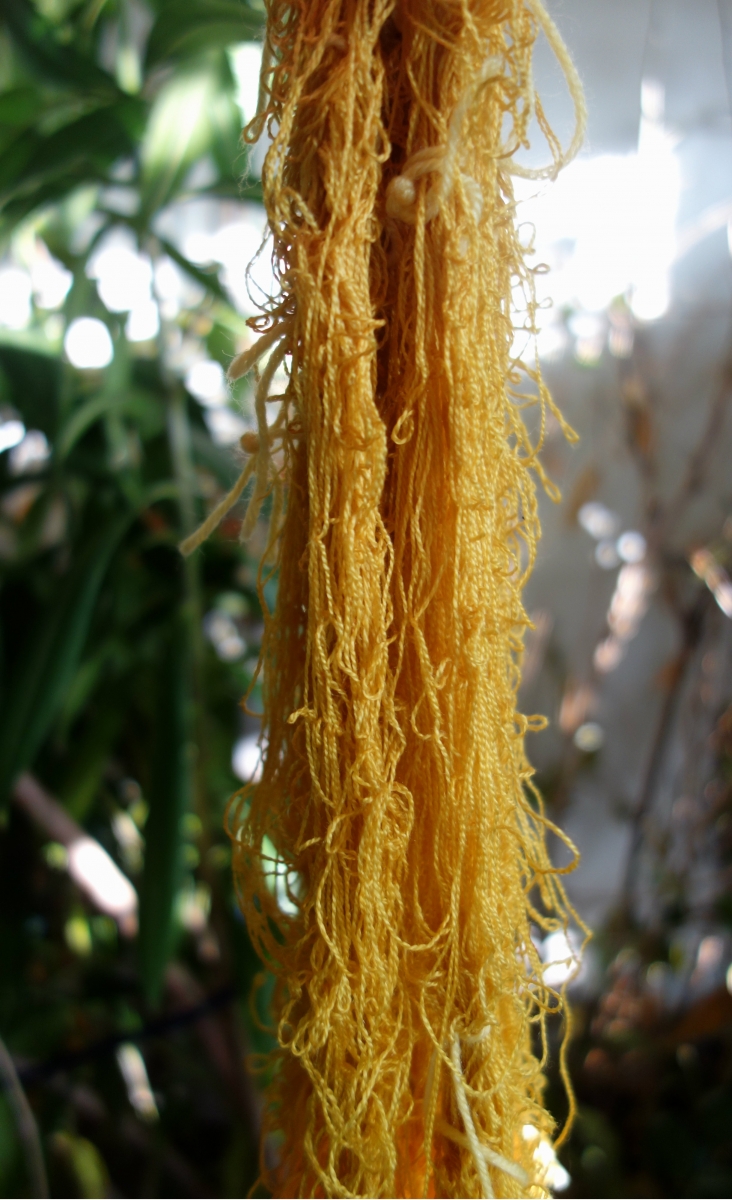 Here it is hanging to dry in the plant room.
---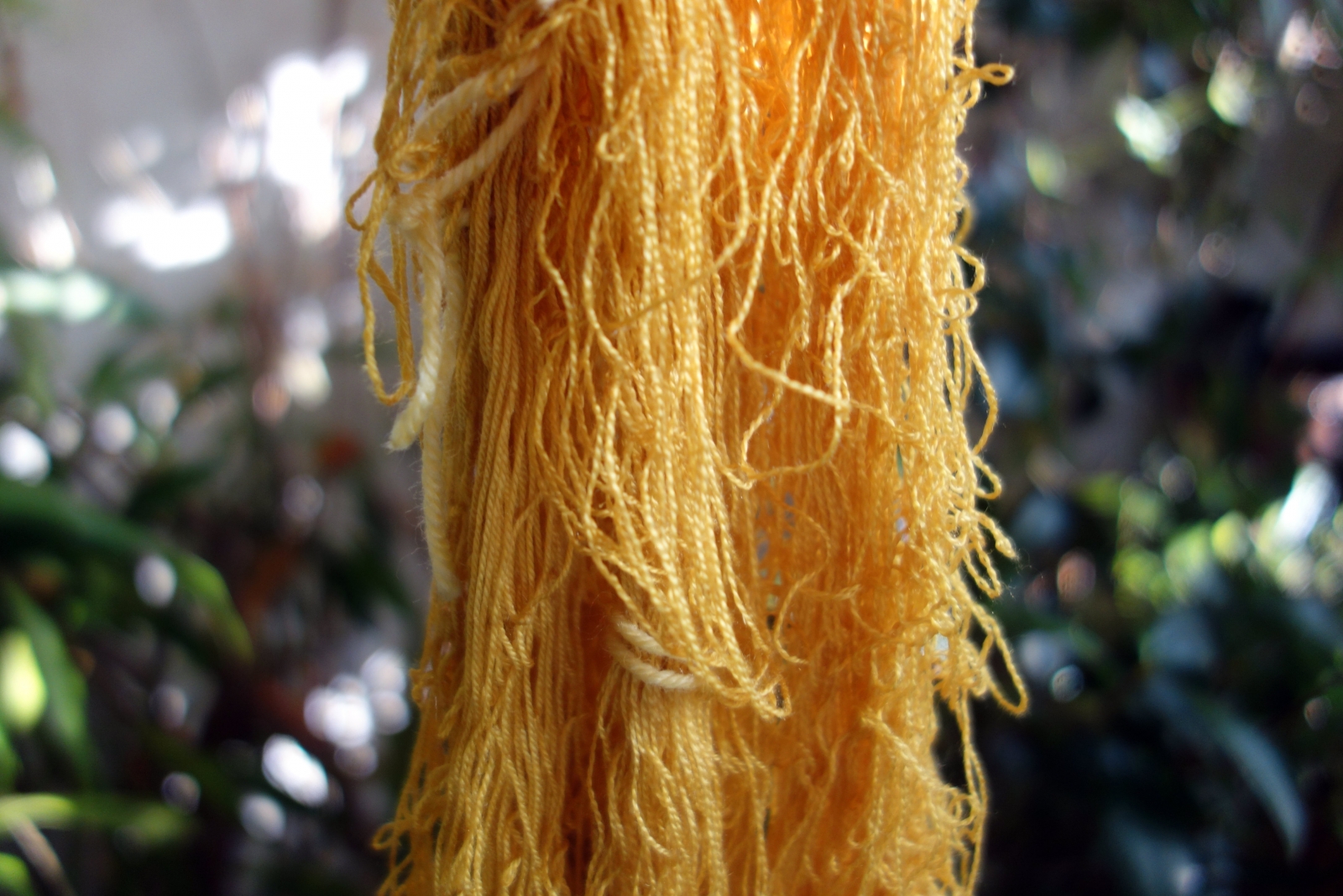 The yellow color seems to deepen in the air.
---