Blog entry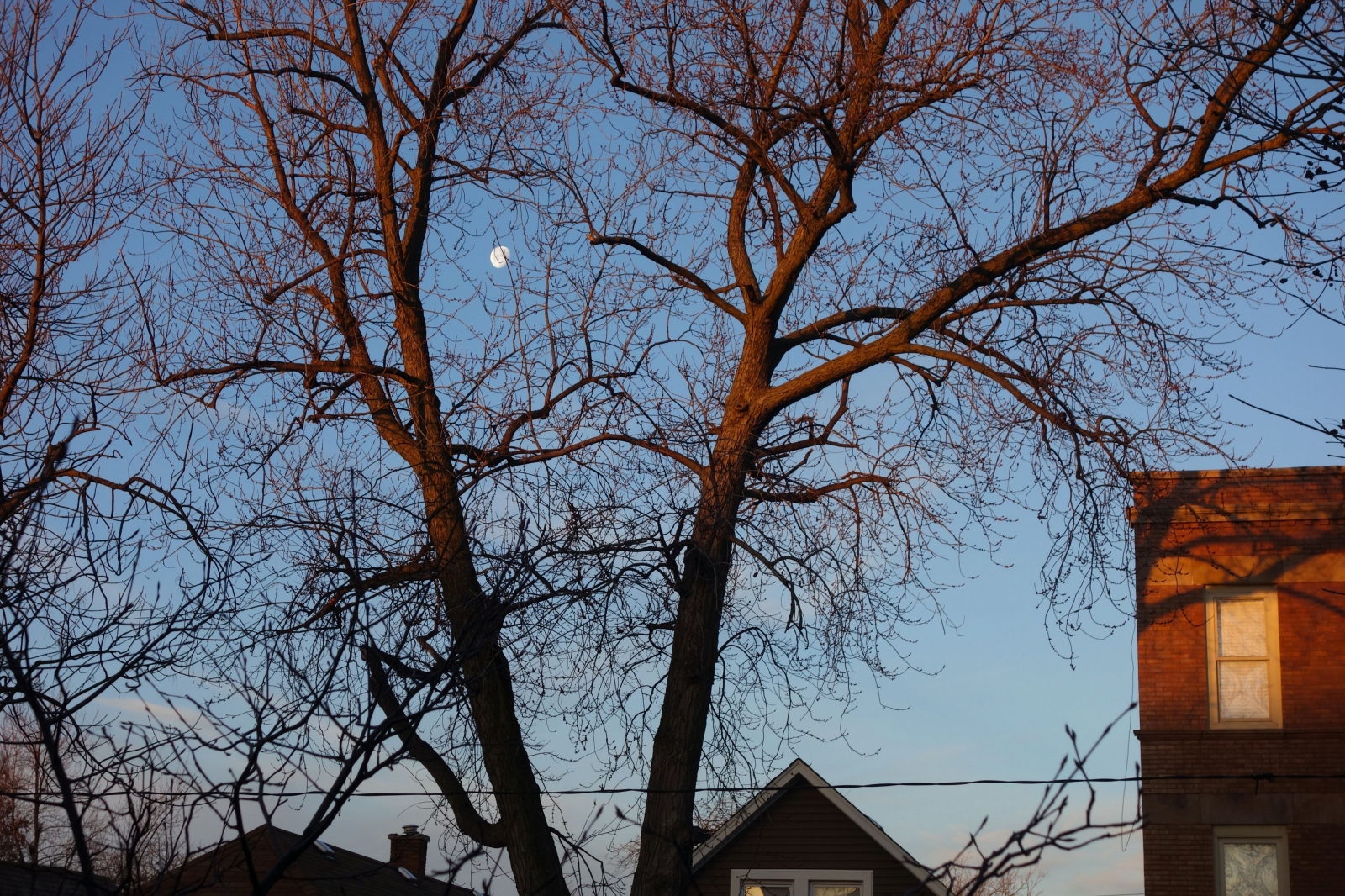 ---
Morning moon setting in the west on February 12.
---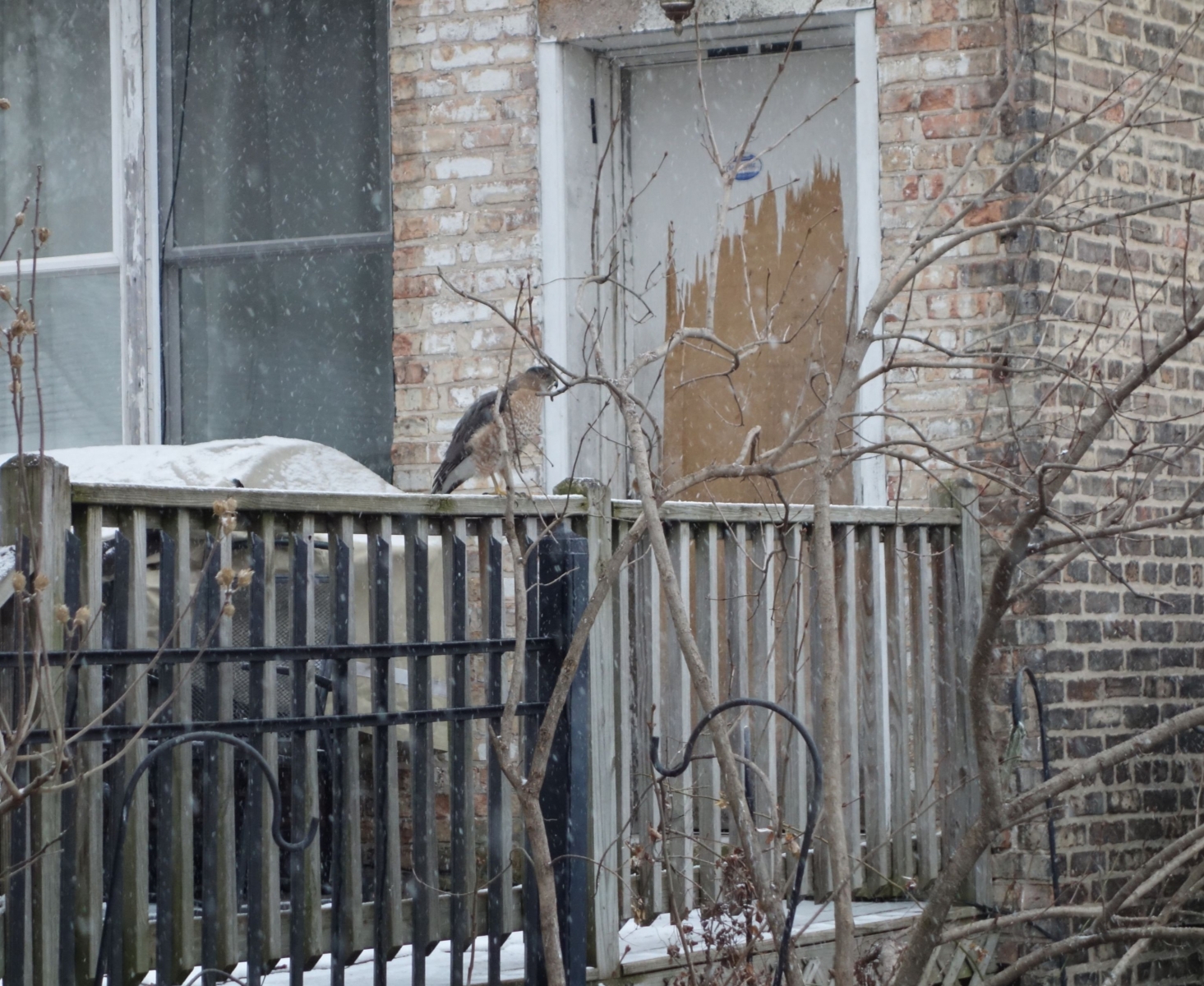 ---
Later that day there was snow. I went out with the camera and a cup of tea and found this handsome guy waiting on the neighbor's back porch.
---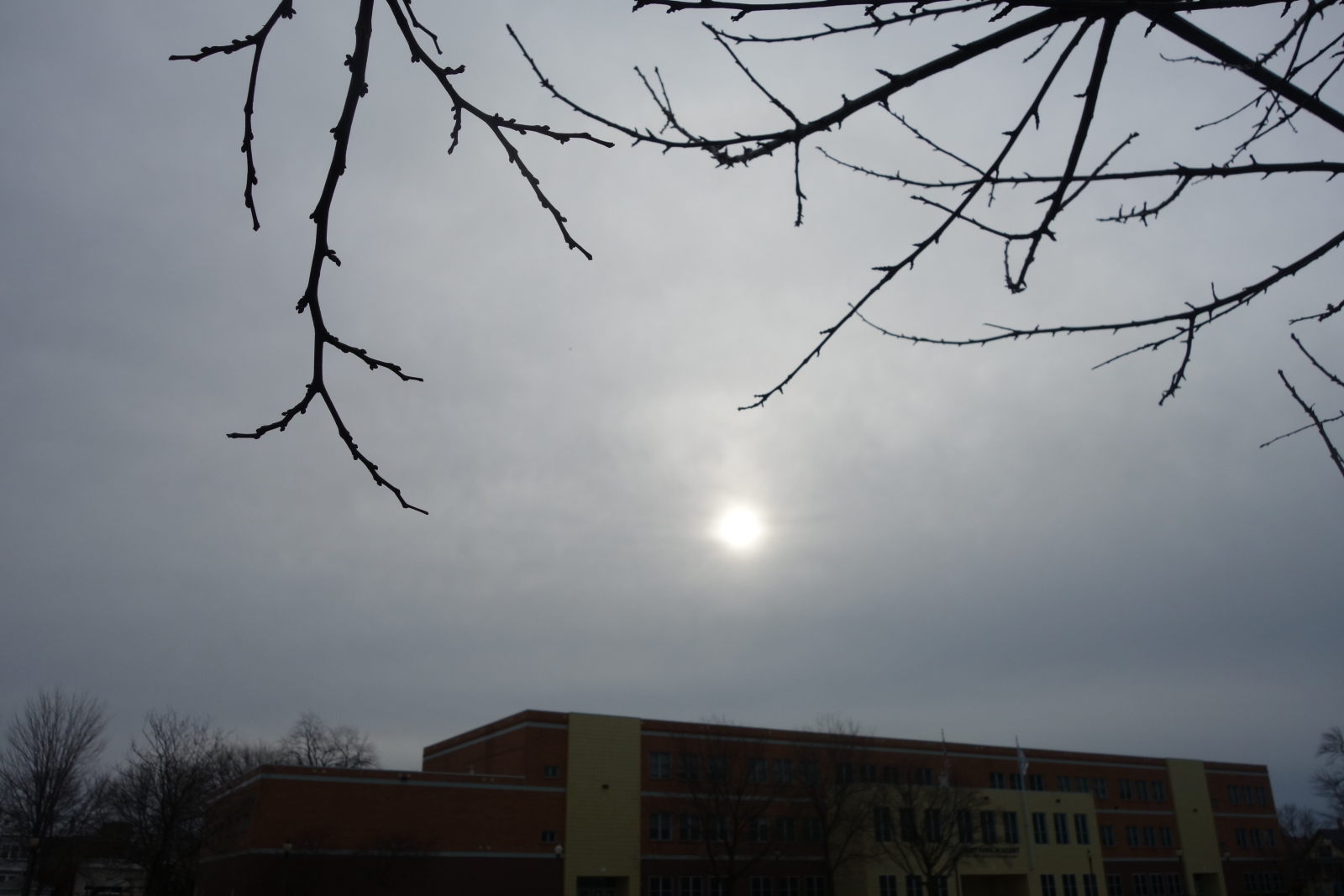 ---
Maybe there'll be more snow this evening.
---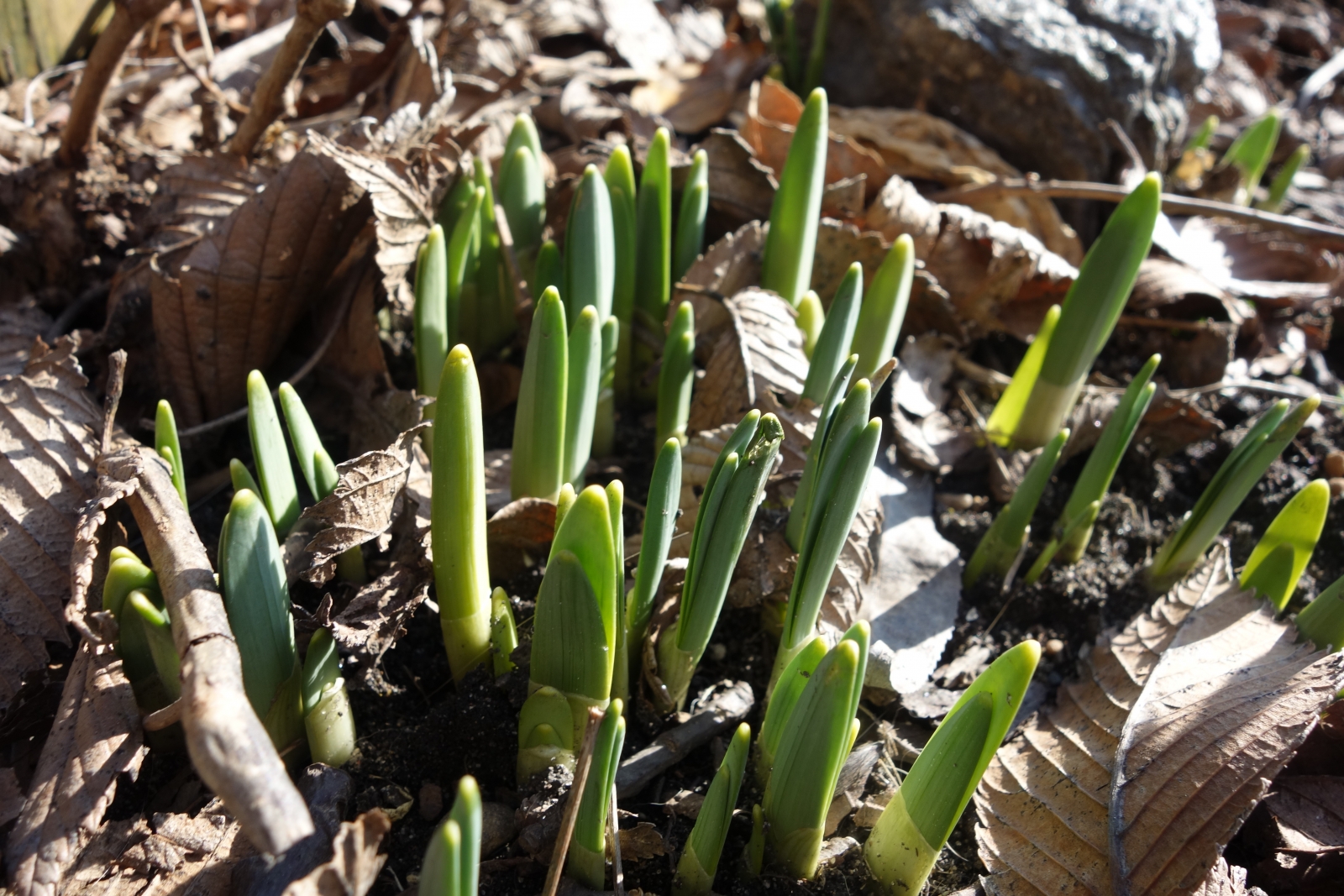 ---
Patience.
---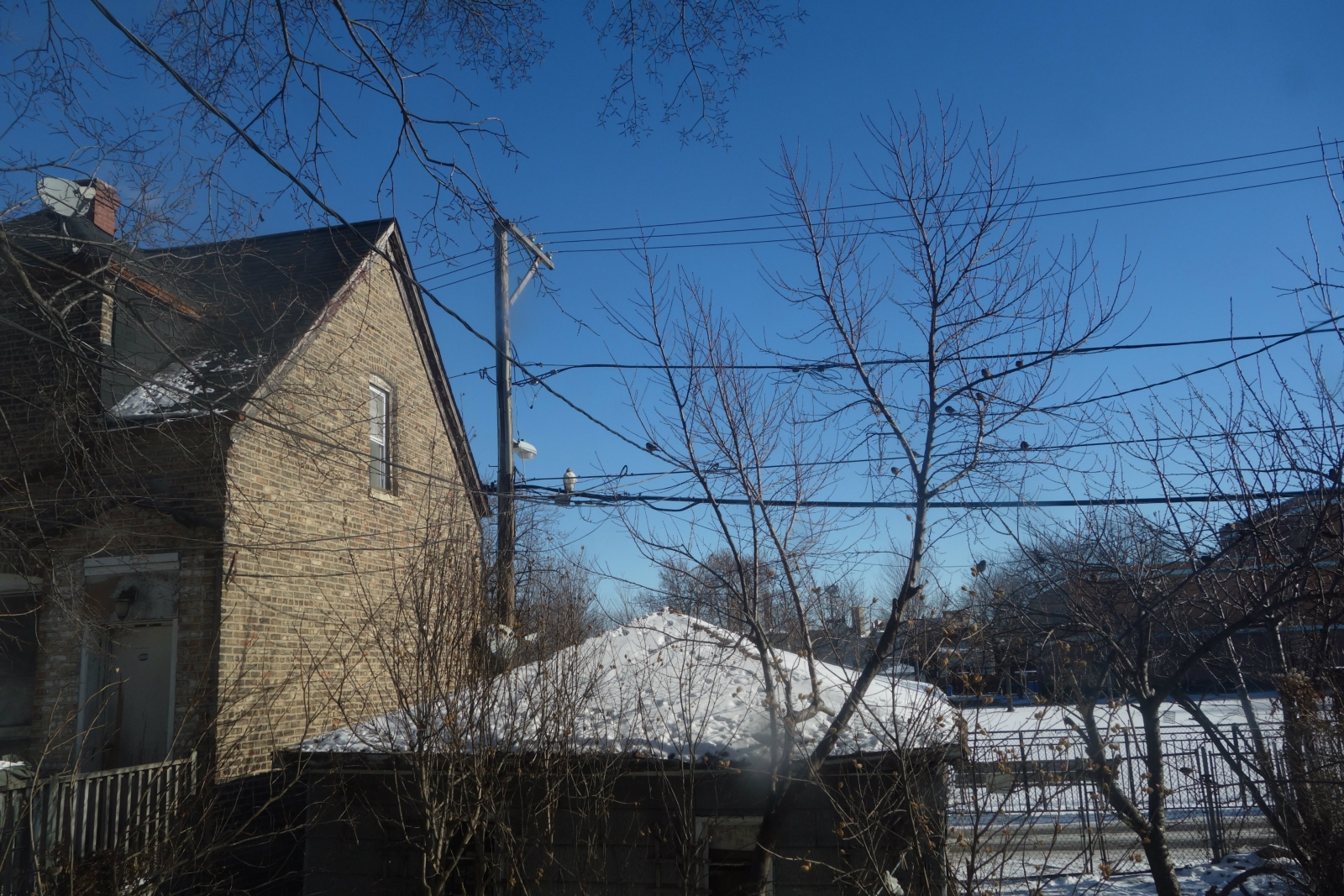 Just when it seemed too cold for anything but cozy indoor projects, an outdoor wonder appeared.
---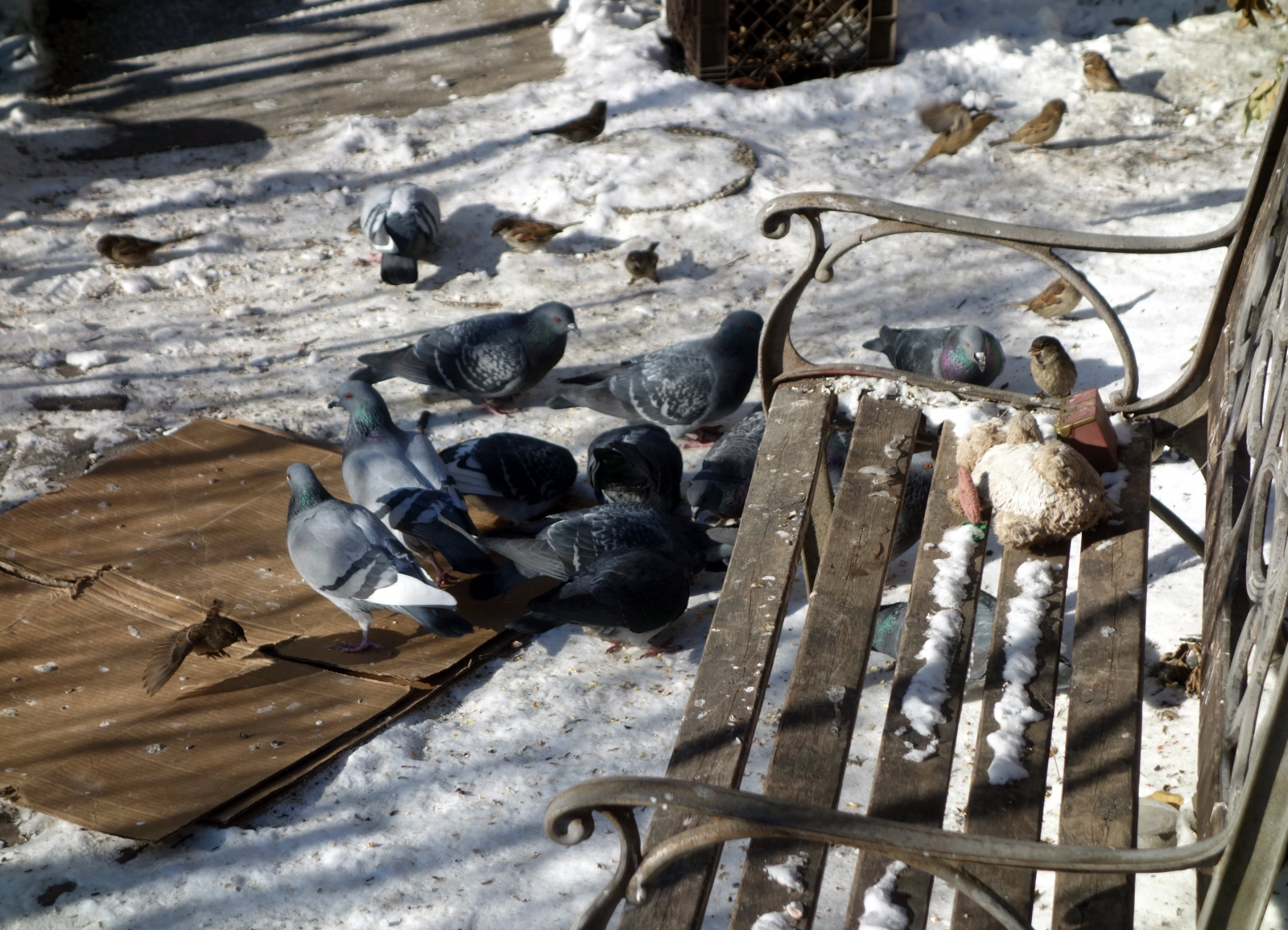 When the ground is frozen and the world is ice cold, I toss seeds and crumbs to the birds. Today this fine feathered beauty was waiting and watching the festival of sparrows and pigeons from the power lines
---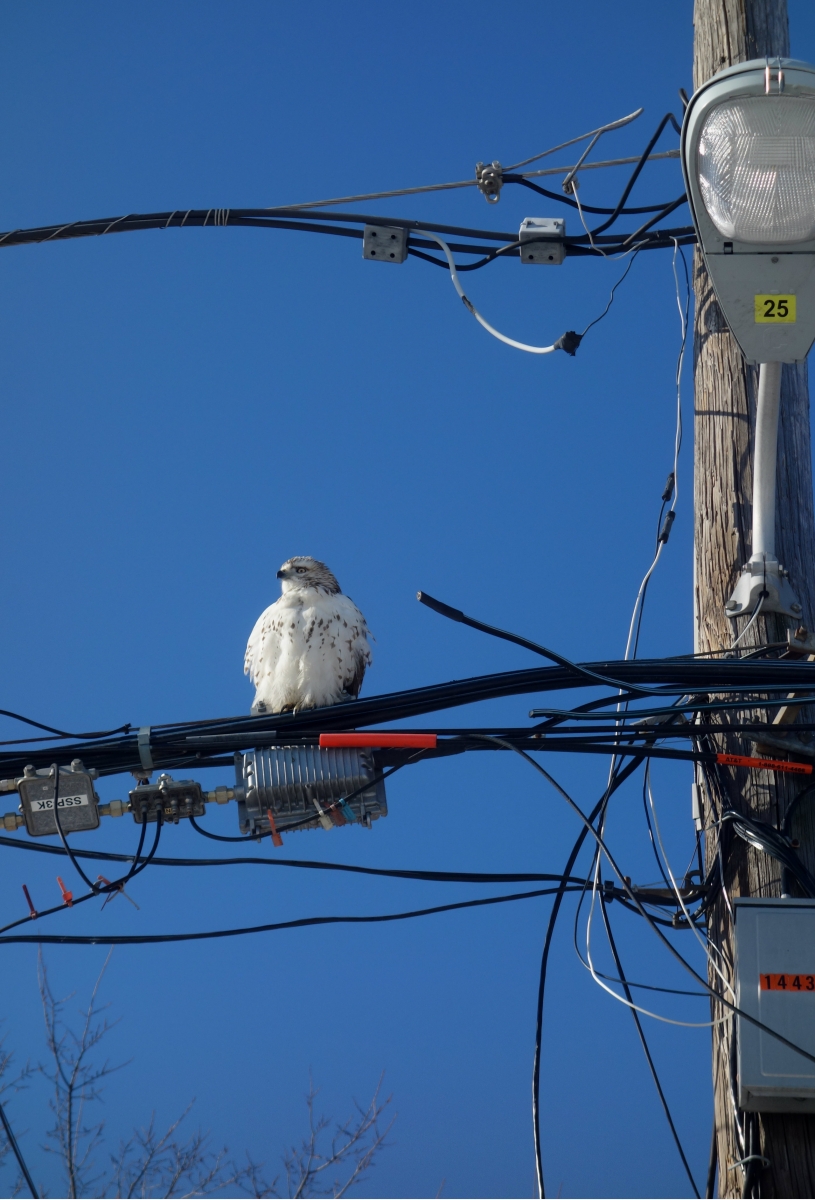 ---
Those feathers!
---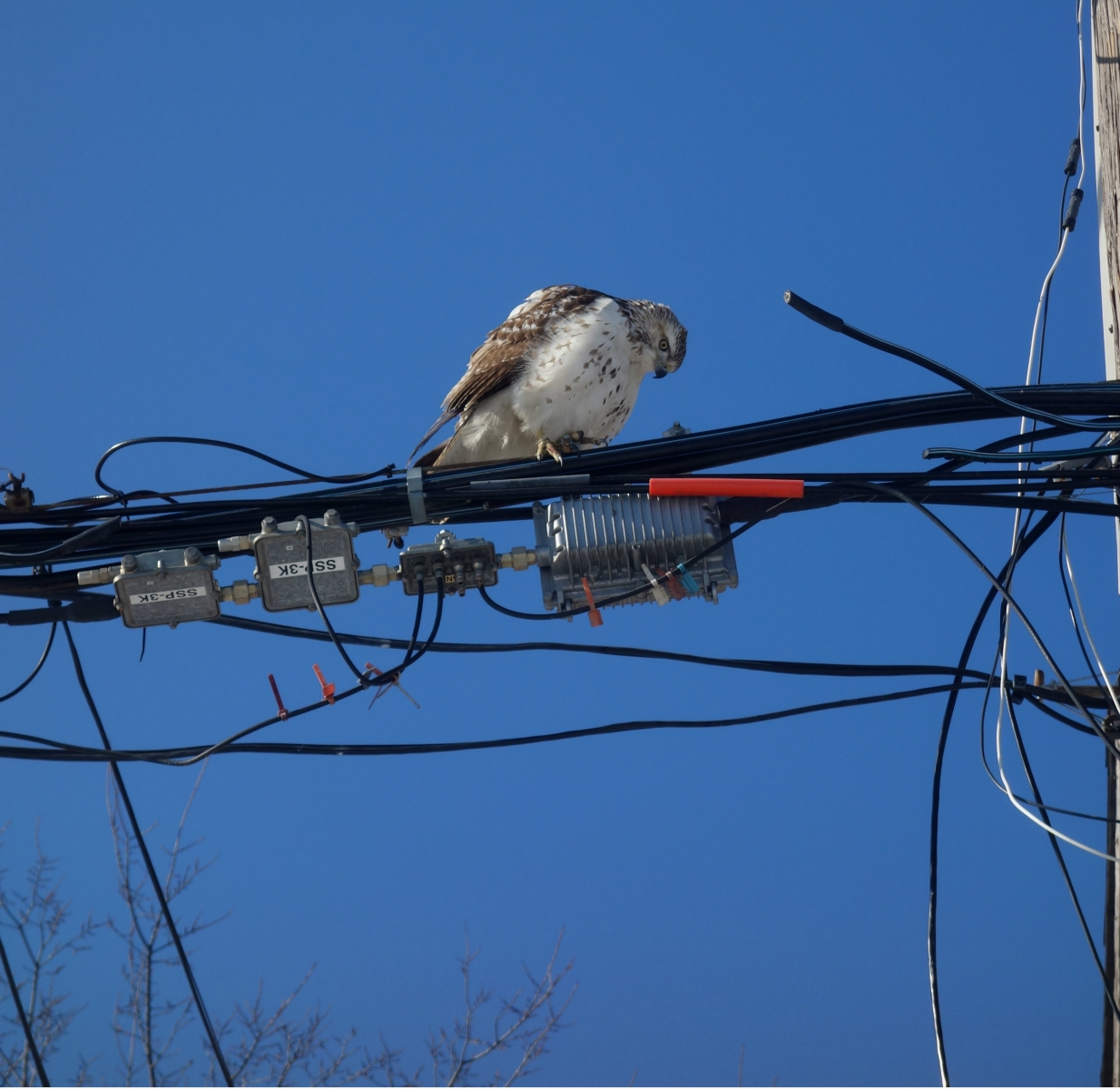 ---
I think this is a red-tailed hawk.
---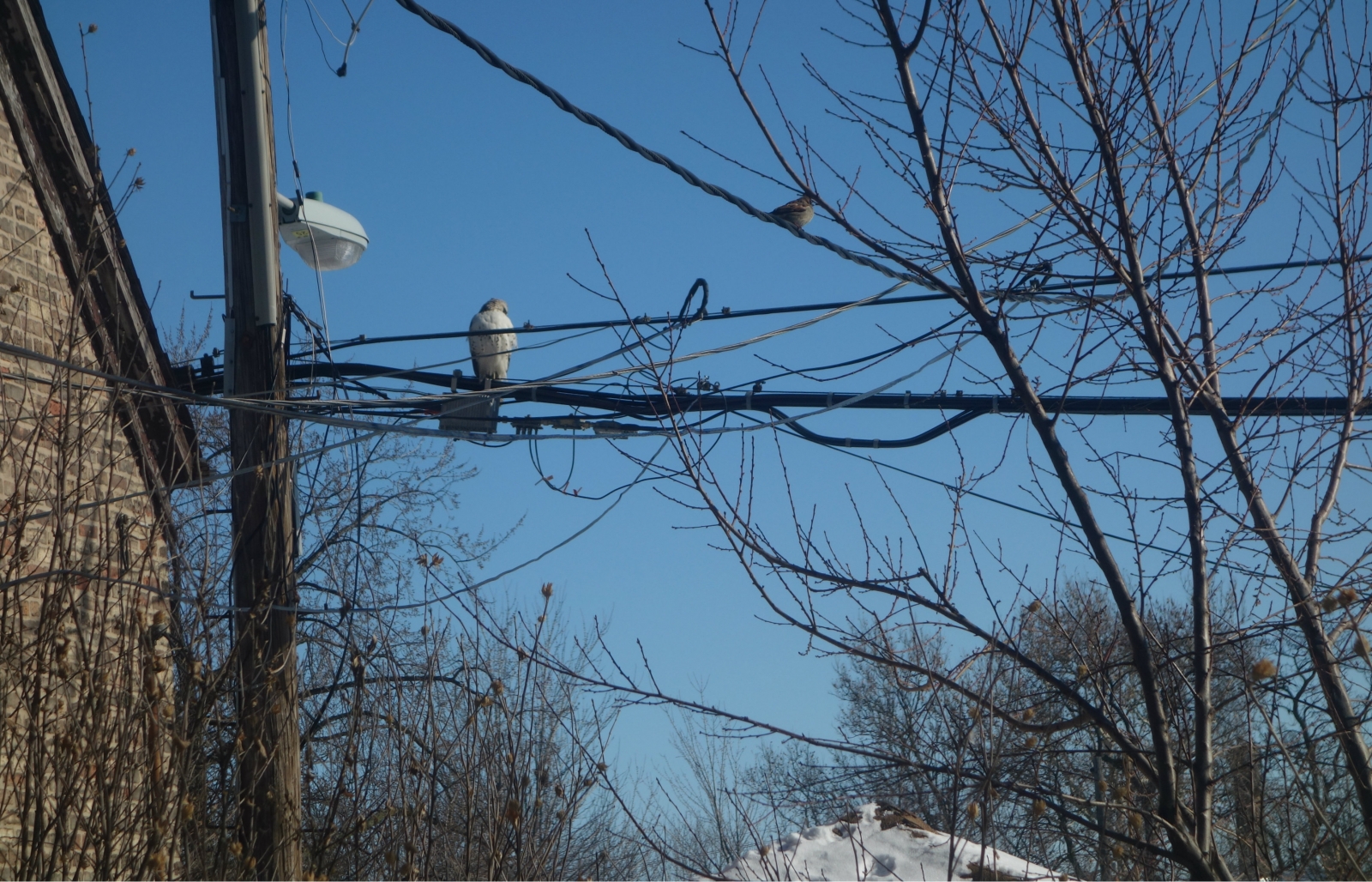 What surprised me the most was that the birds on the ground didn't seem to mind him at all. Also that he simply watched them for nearly an hour.