Blog entry
Posted by laura bellel on August 03, 2018 |
5 Comments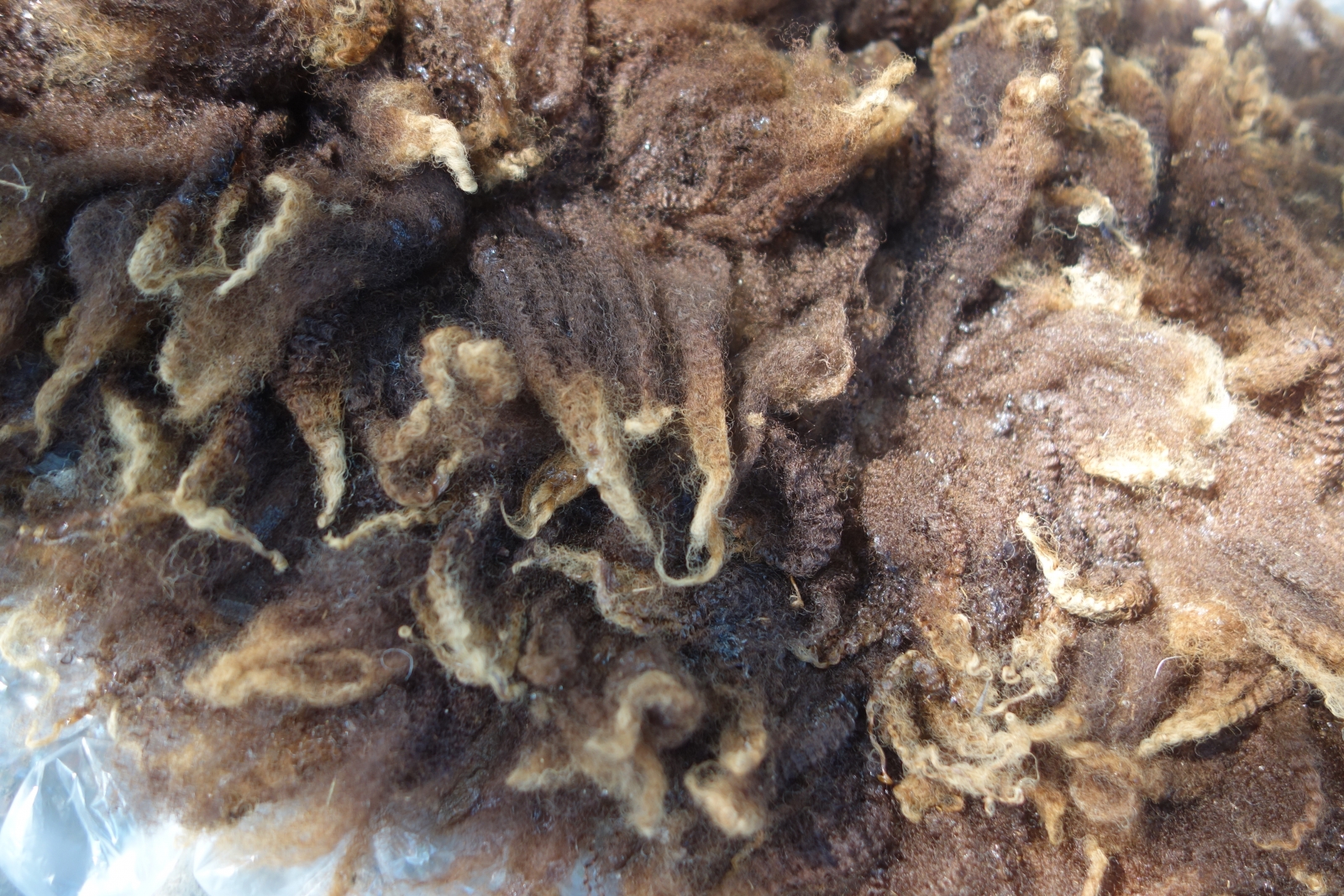 ---
Today I tried making a felted wool scarf. I've had a box of wool fleece waiting for a really long time. After watching a you-tube video in which 2 ladies used a wool base for their scarves, I cut a strip of wool fabric as a foundation to start with.
---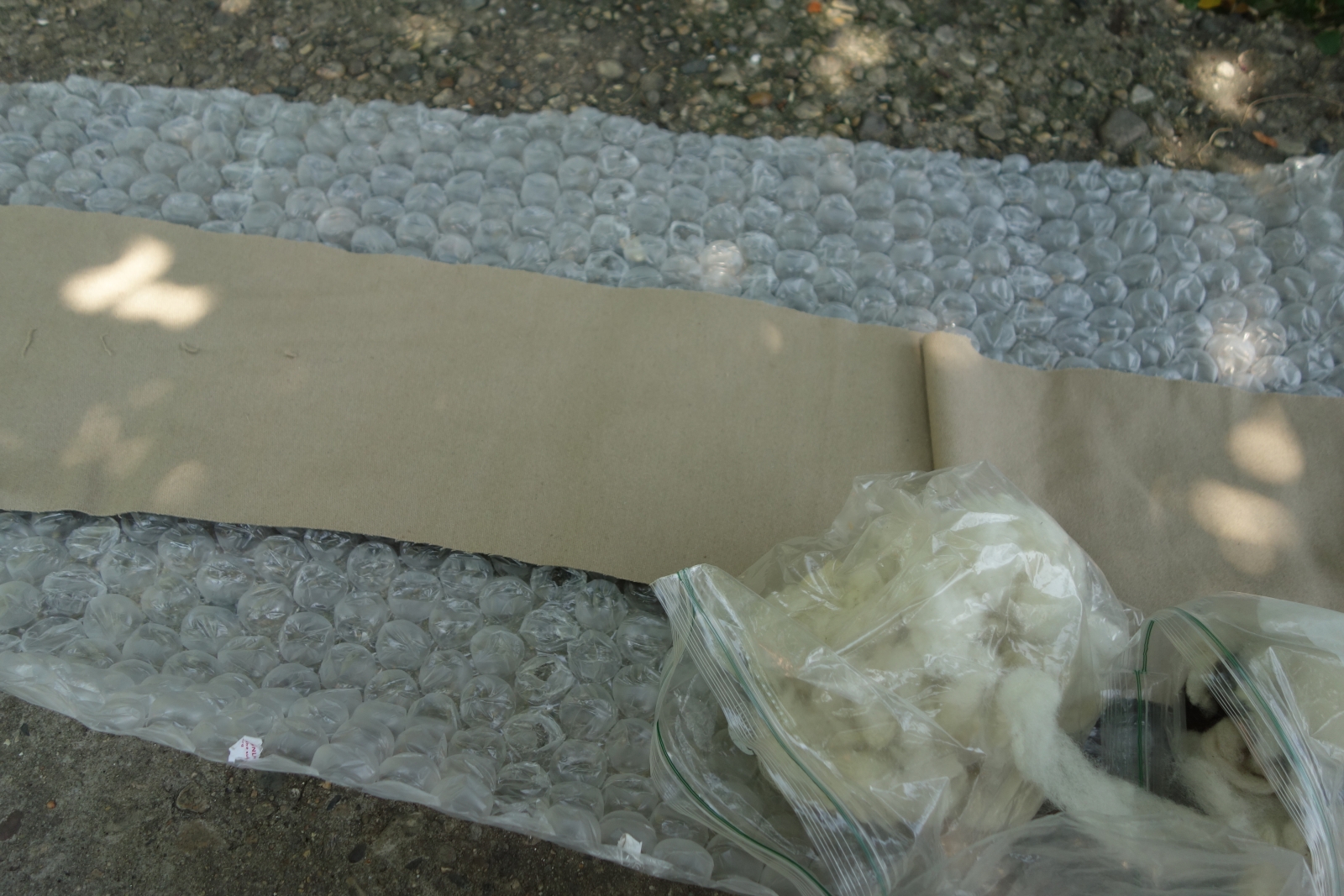 ---
Then I layered on a bit of roving. As it turns out, not enough, and not the right color.
---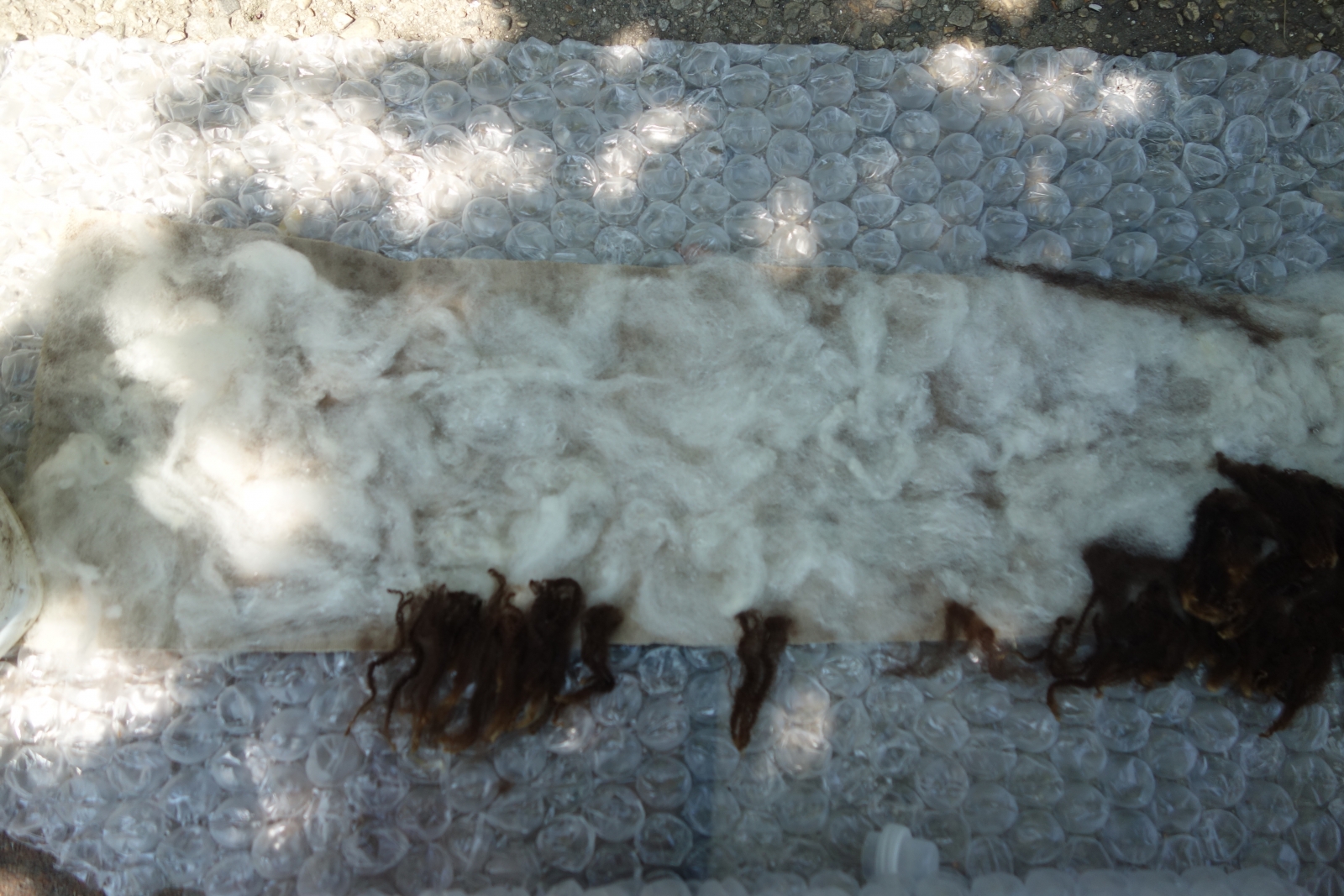 ---
Next the unwashed, uncombed dark brown locks and wool. The tips are sun bleached orange and yellow.
---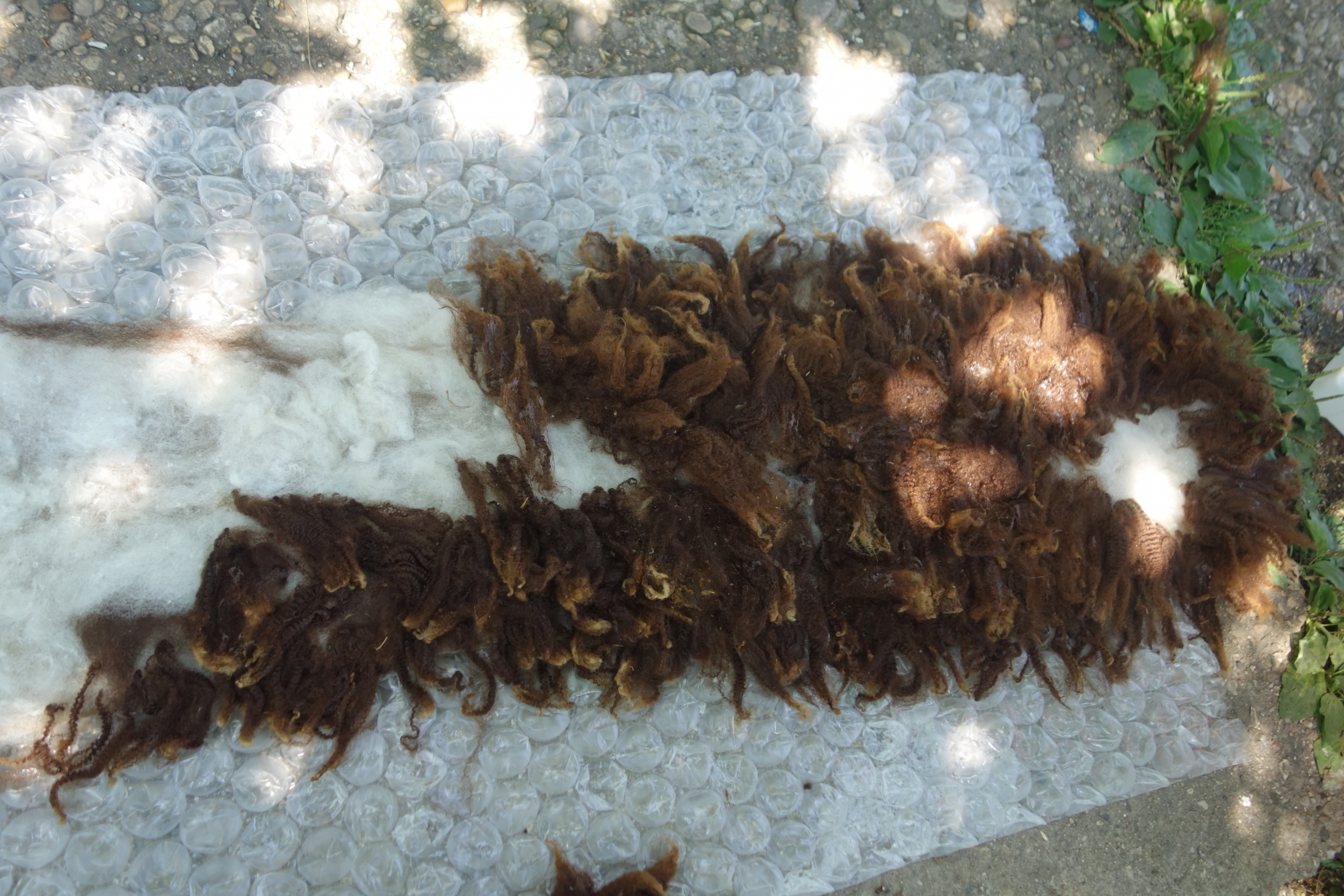 ---
It took hours to cover the whole piece with the dark wool
---