Blog entry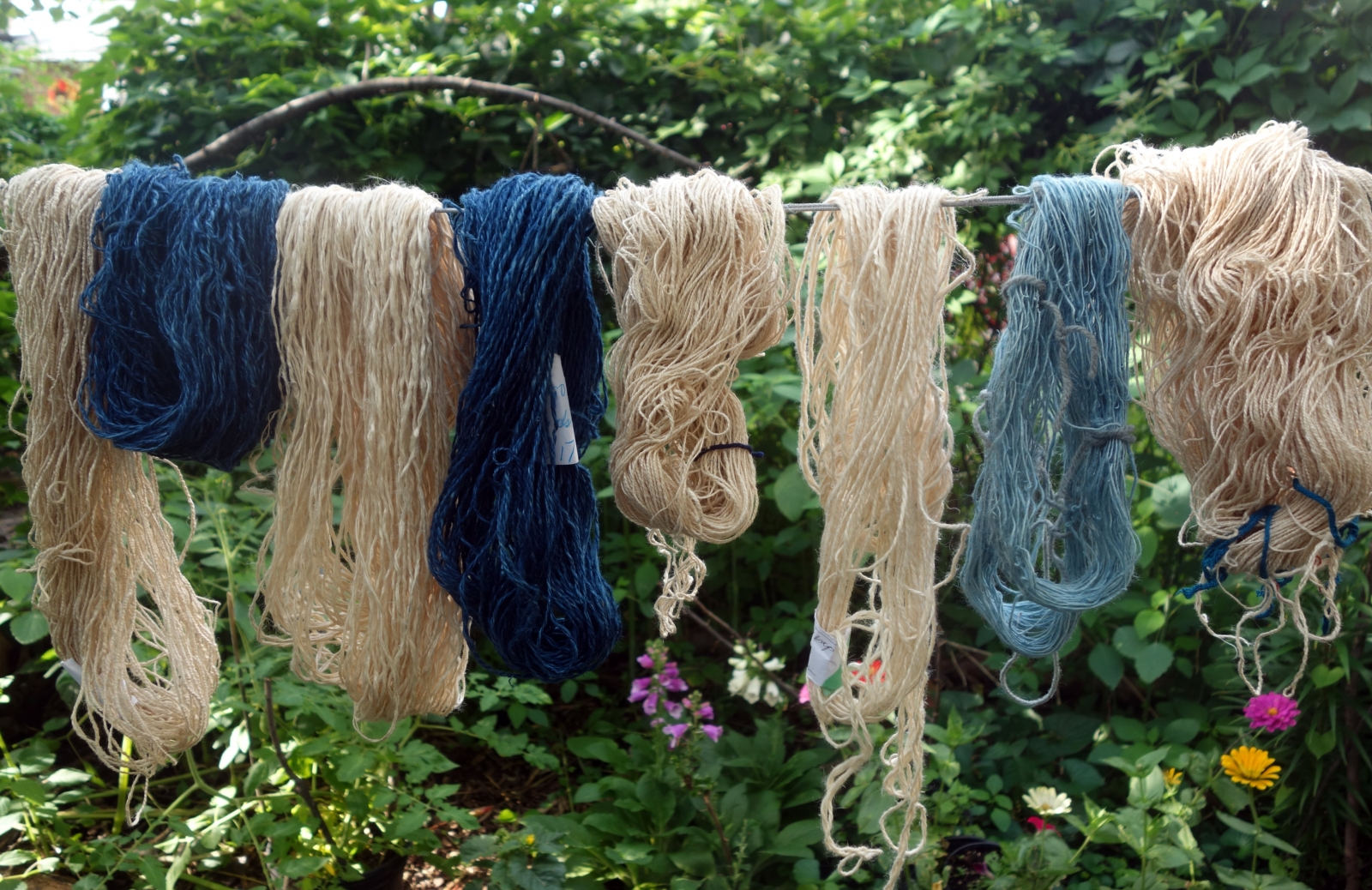 ---
Hemp is oine of my favorite fibers to spin and dye. Of course it doesn;t drink up color like silk or wool, but I love the gentle shades of natural dyes on the yarn.
---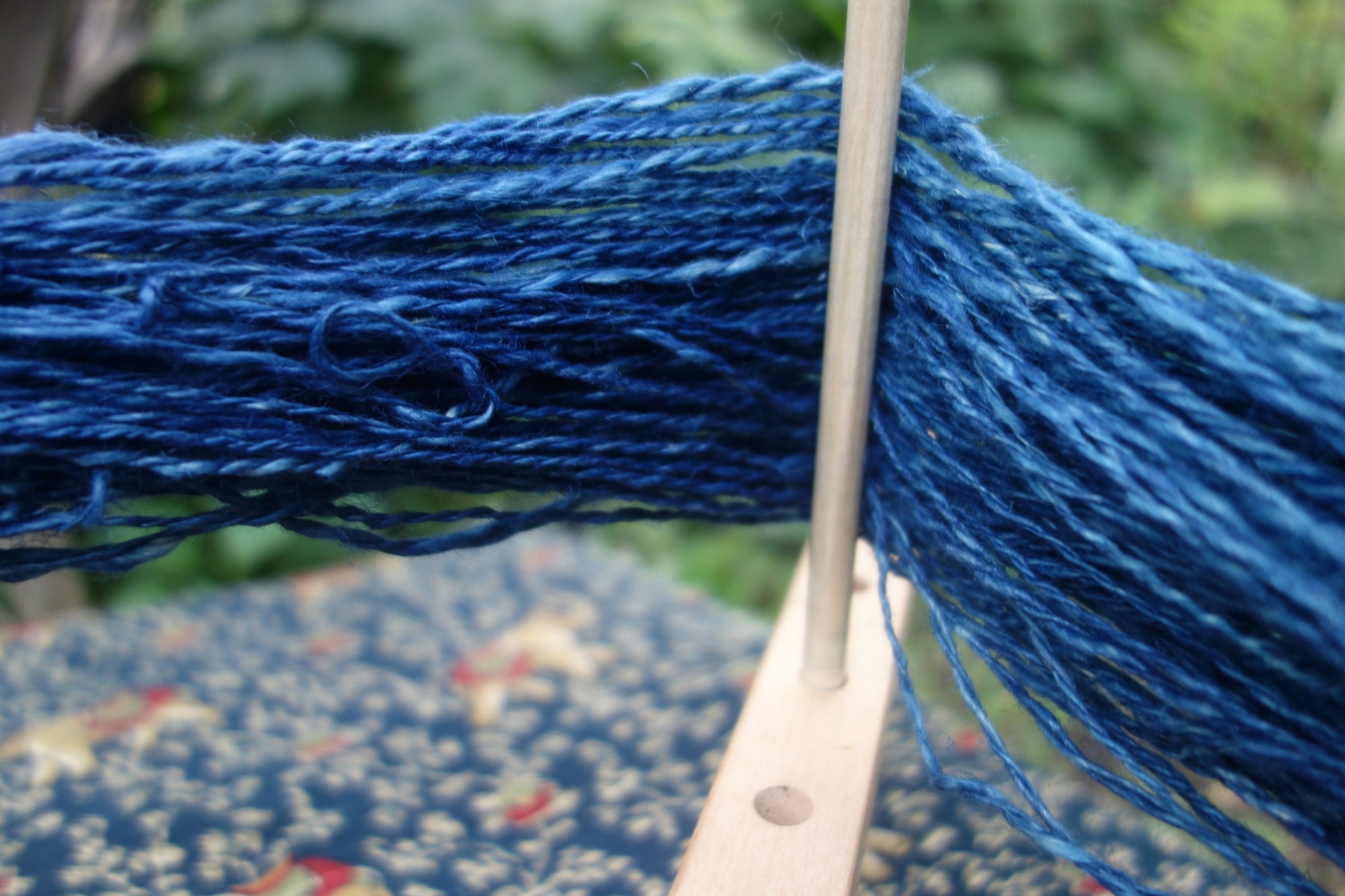 ---
Indigo on 2 ply hemp yarn
---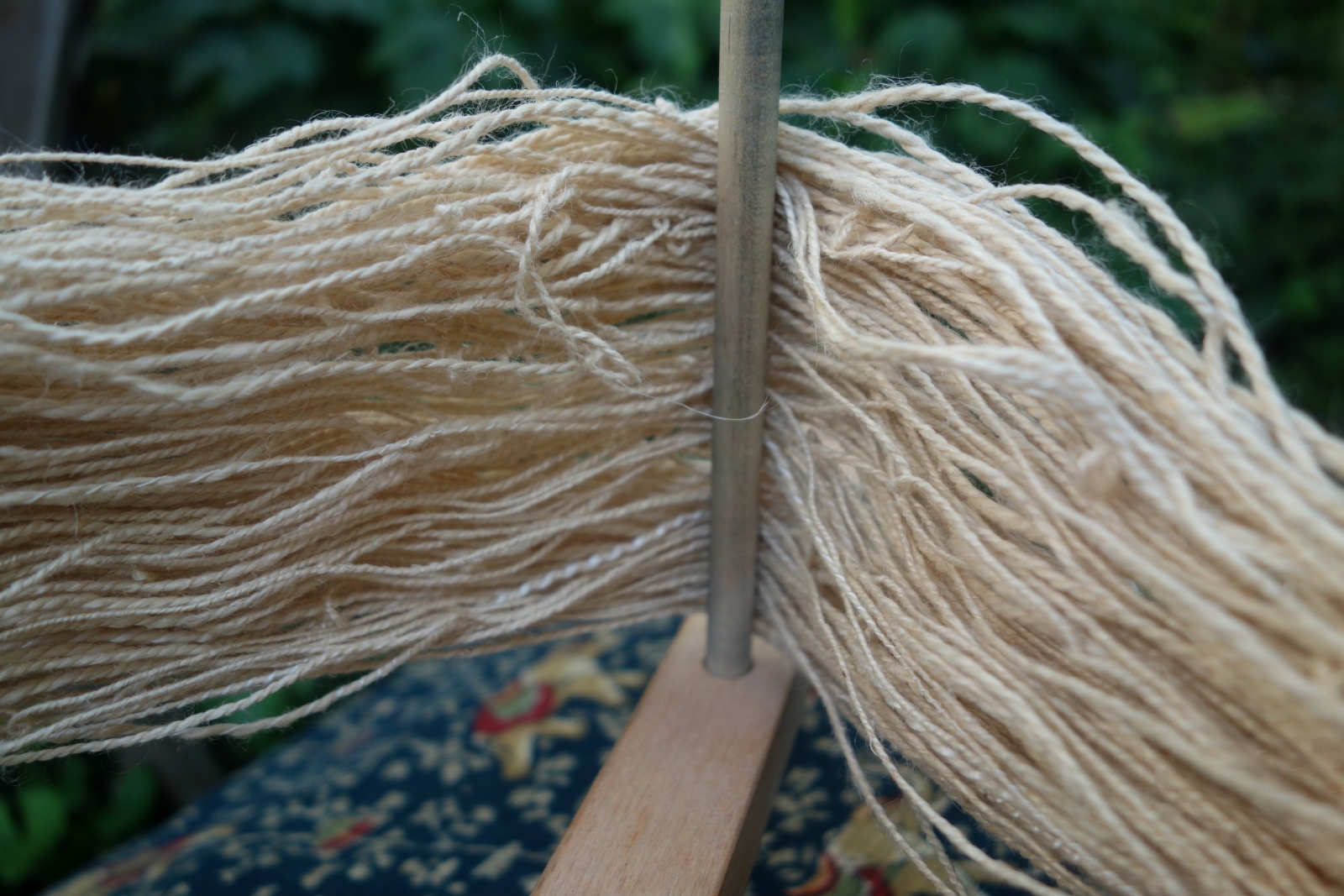 I don't work in a very scientific or mathematical manner, so every skein is different. Some are more firmly spun.
---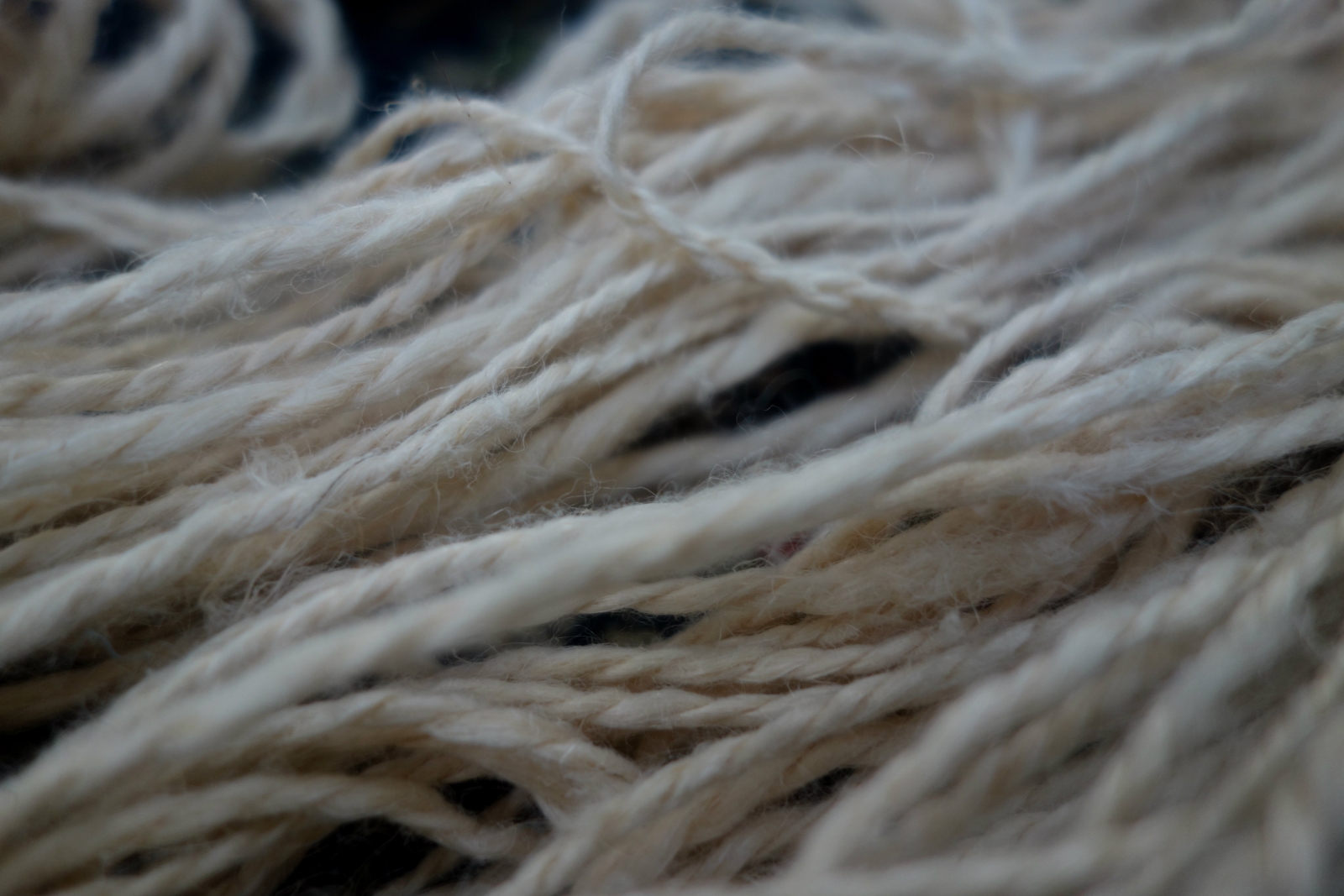 Some skeins are soft and loose.