Blog entry
Posted by laura bellel on July 08, 2017 |
4 Comments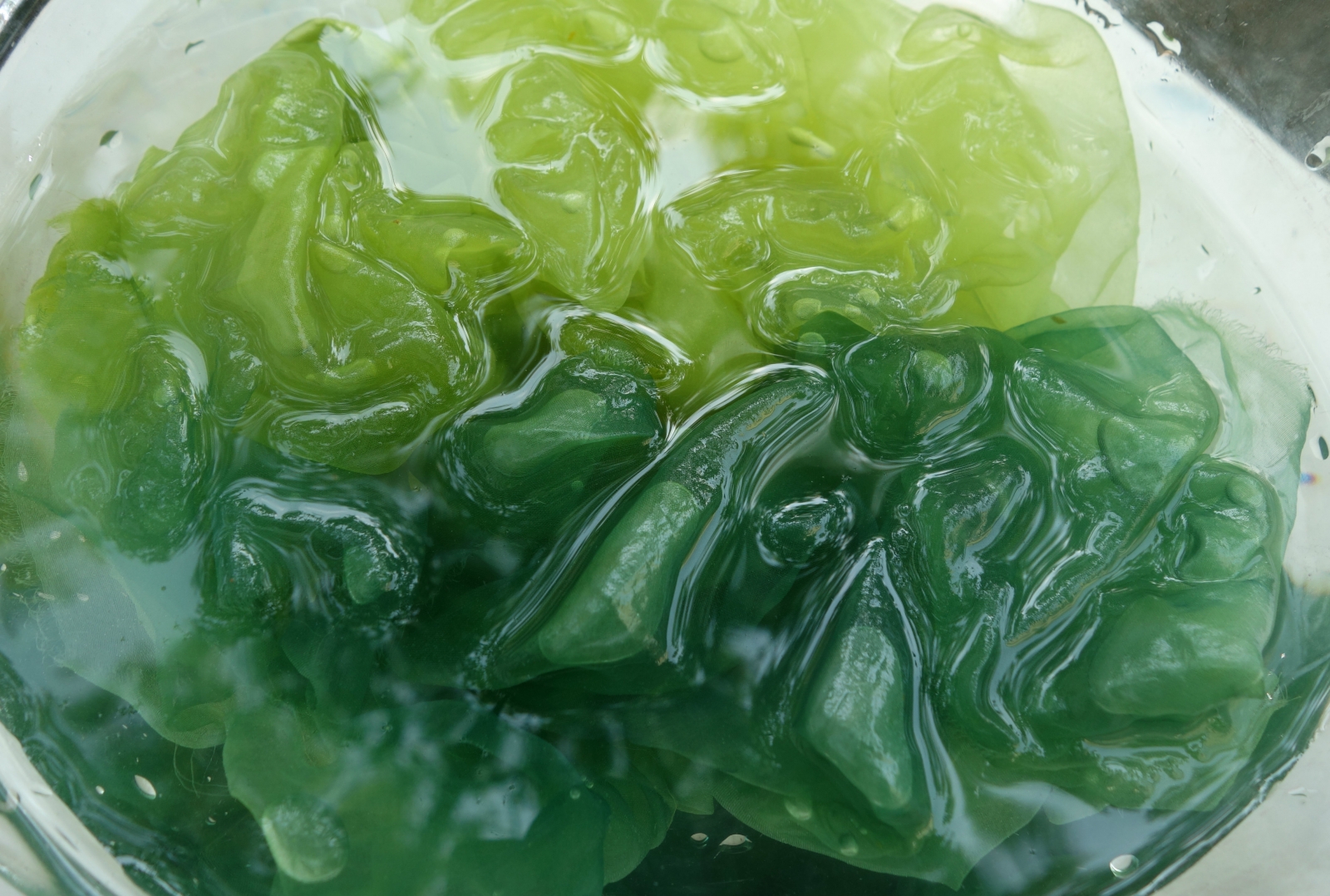 The results of the pansy dye experiment have been interseting and a little suprising. The purple and blue pansies gave beautiful shades of green to the silk organza.
---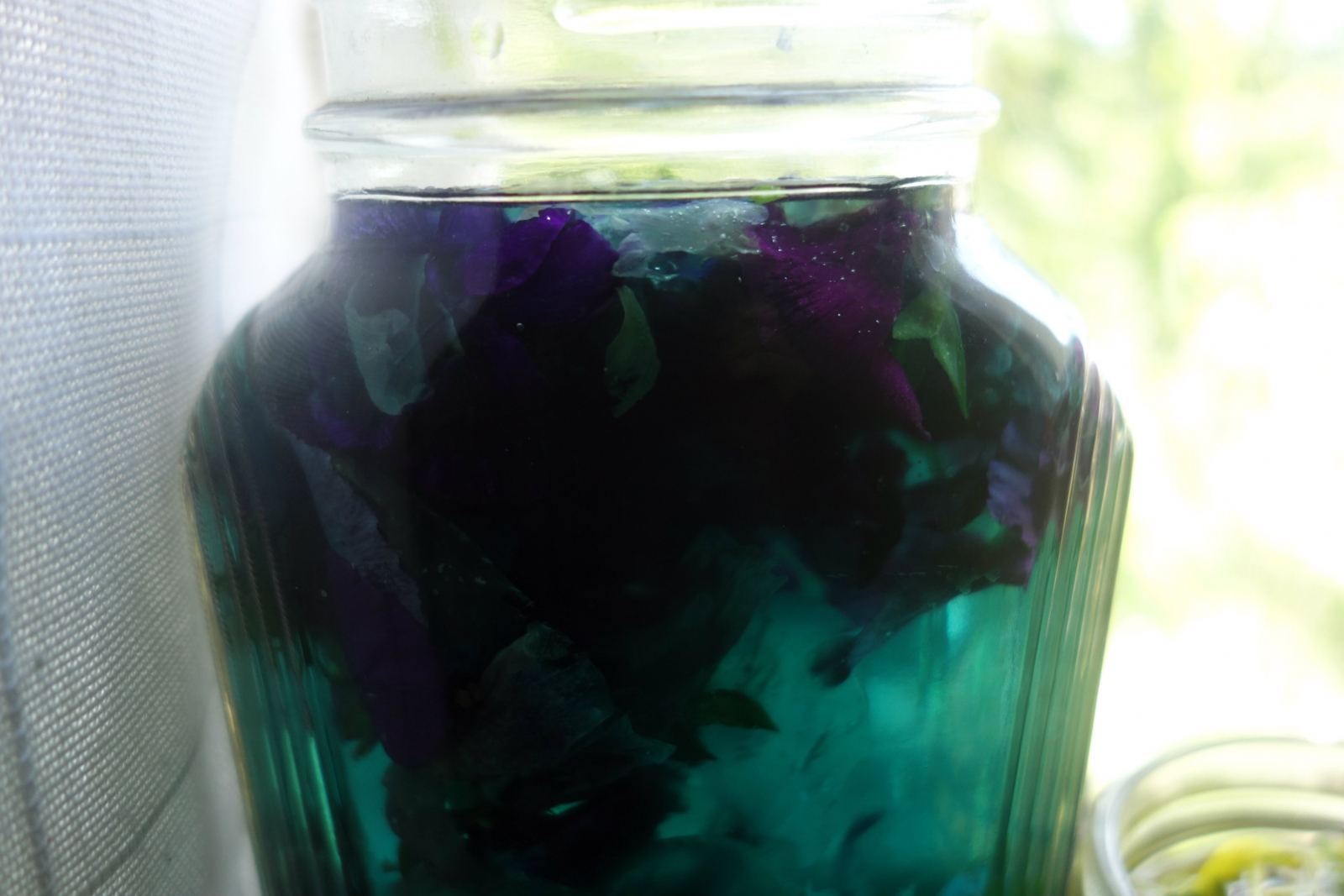 Silk organza soaking in purple pansy brew
---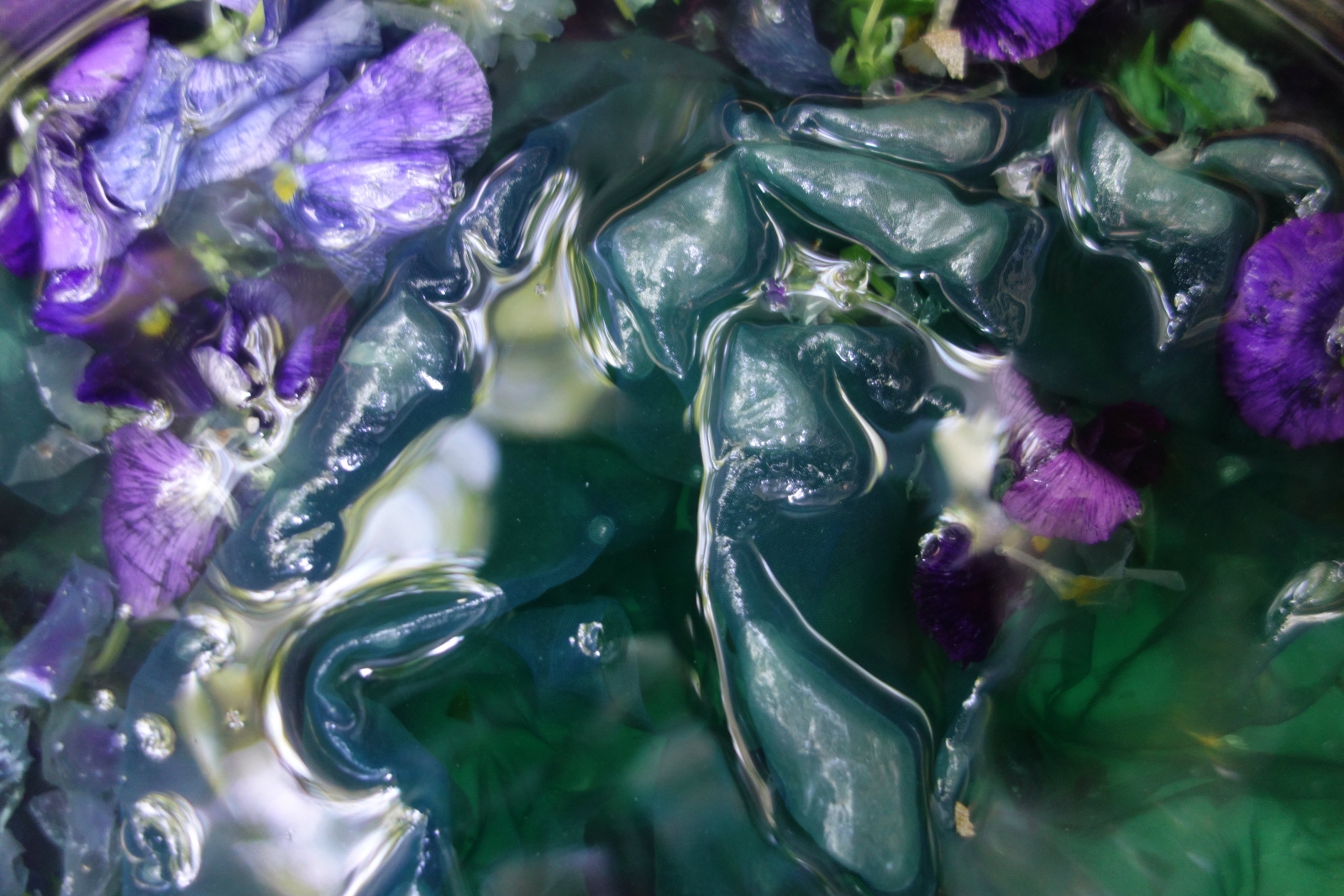 The silk looks a little bluer in the jar. Maybe it's the reflection of the blue and purple flowers in the water.
---
The silk fabric dyed with yellow and orange pansies is a greenish yellow.
---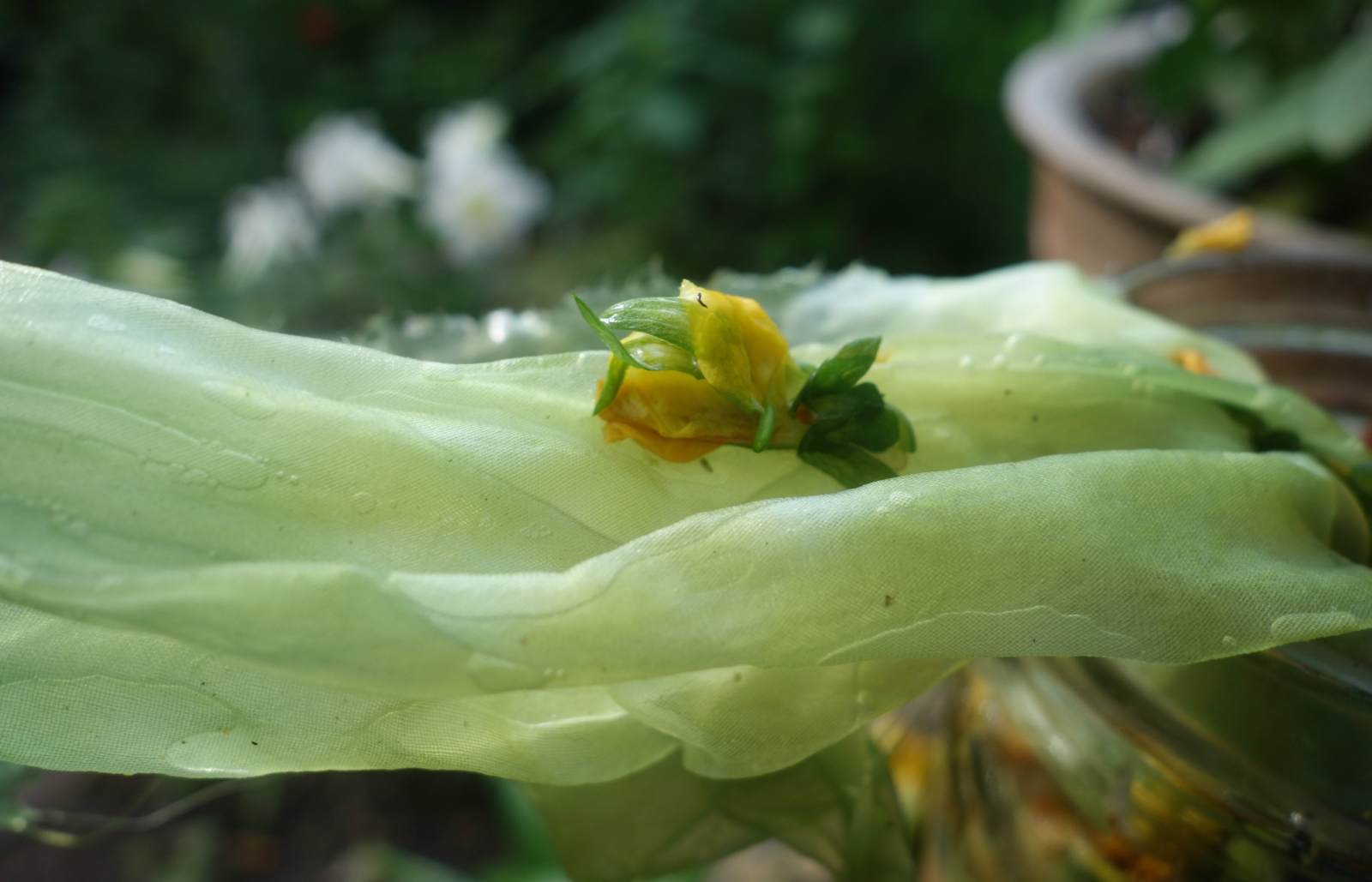 Yellow and orange pansy dye
---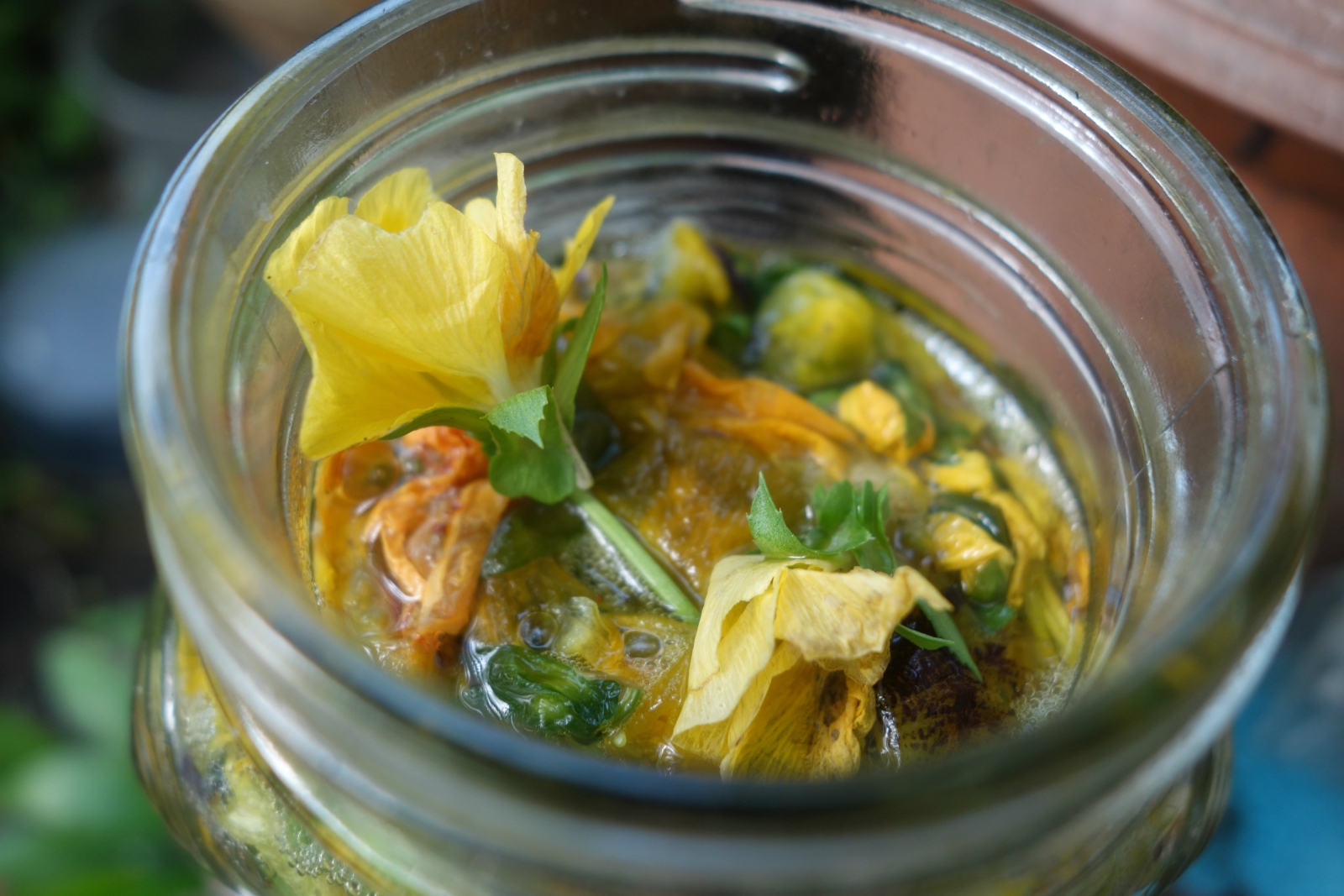 ---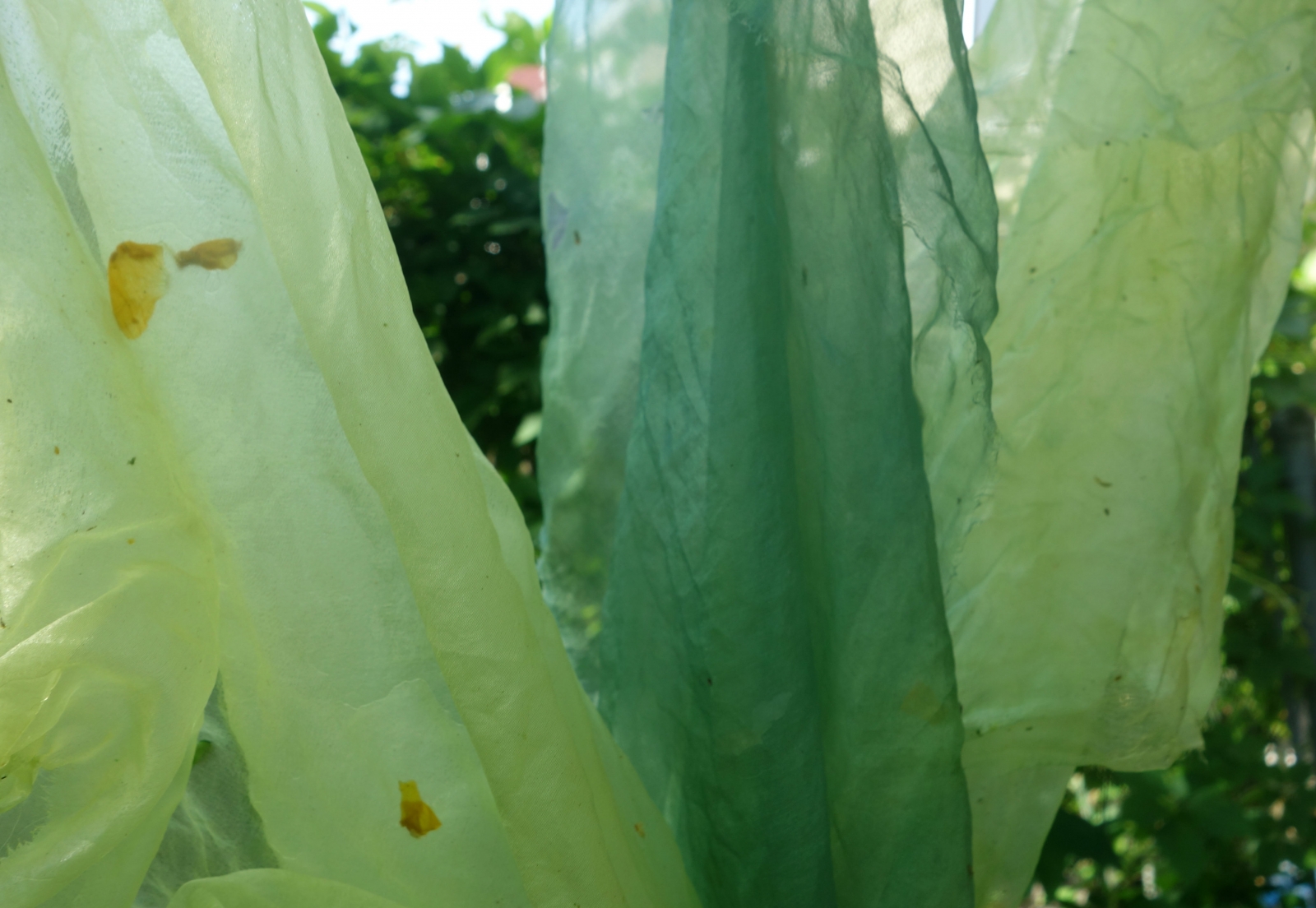 Green and yellow silks from pansy dye
---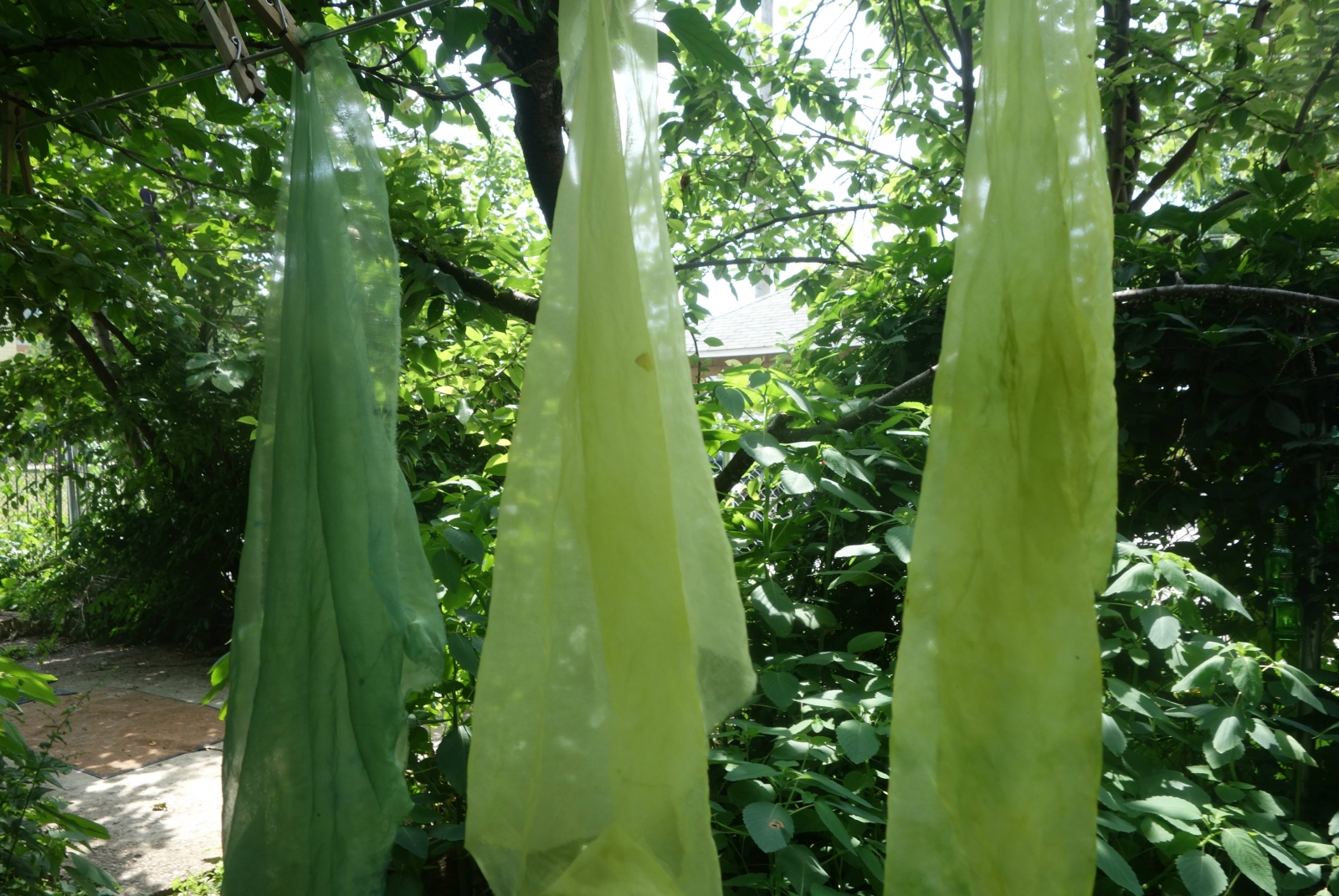 I like these shades, but I'll keep experimenting.
Posted by laura bellel on July 02, 2017 |
9 Comments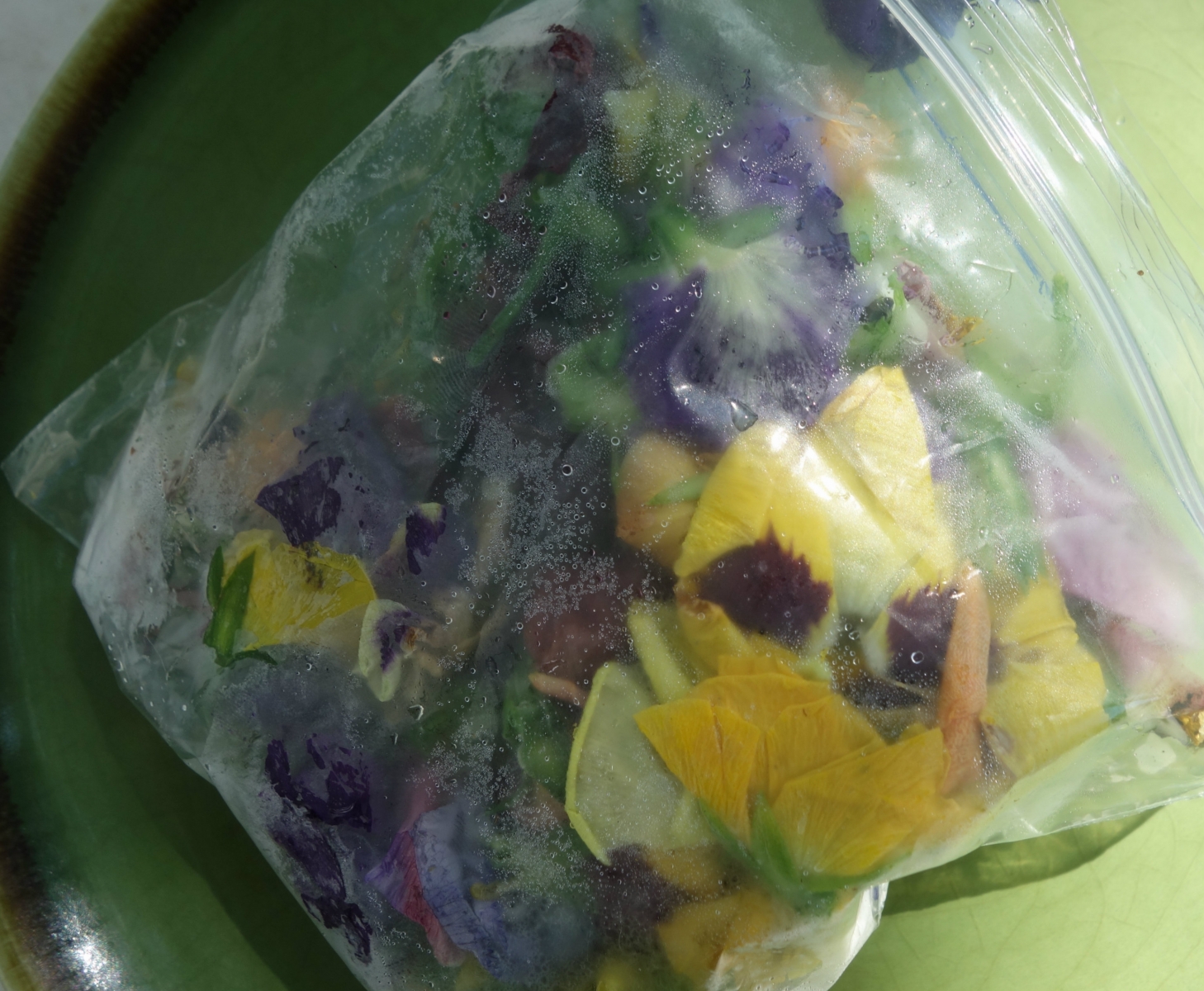 Since May, I've been picking pansy flowers and saving them in the freezer. At first I kept individual colors in their own bags - purples and blues together, yellows and oranges in their own bags, etc..Lately, I've just been stuffing them all together so now I have to separate them.
---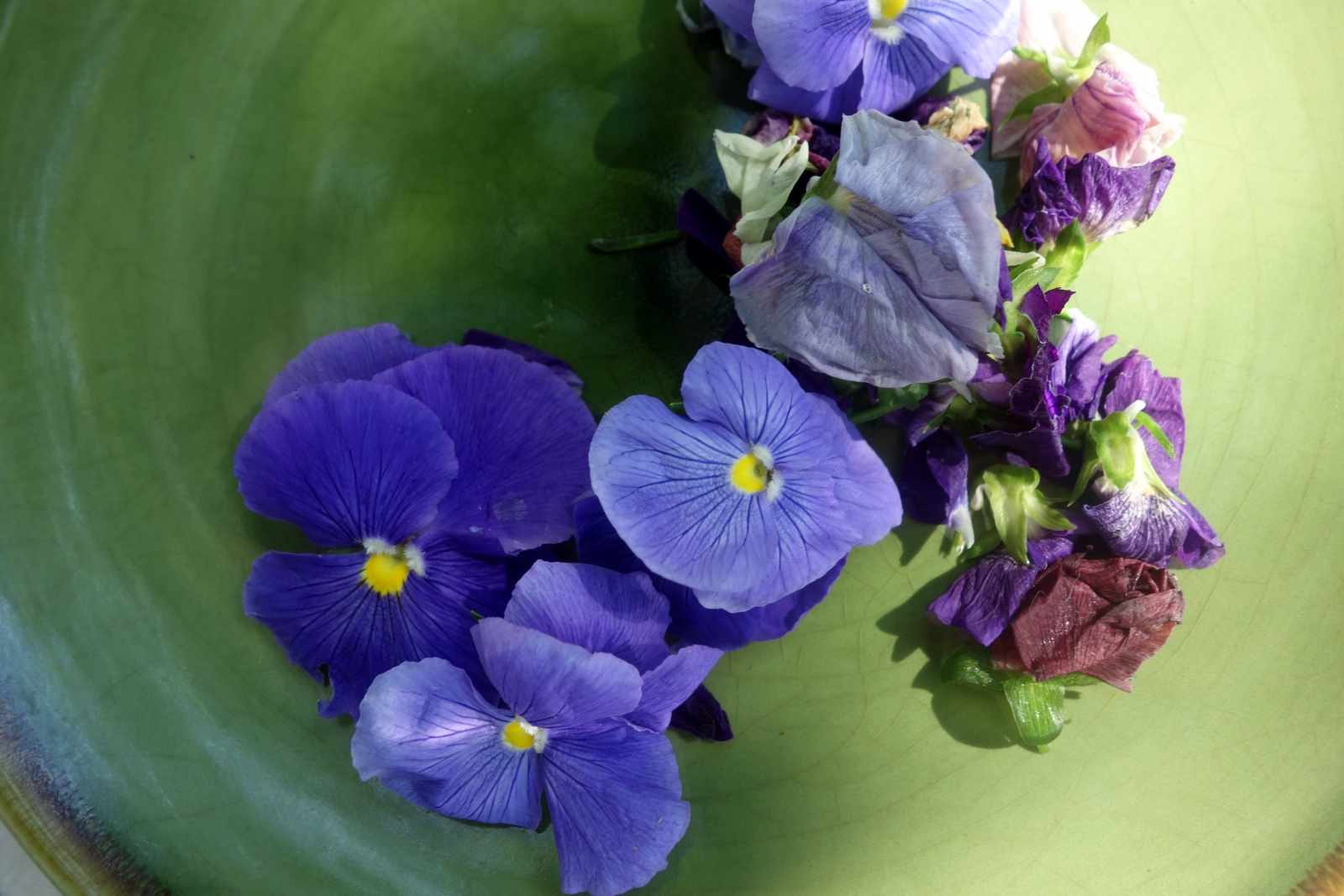 A few fresh blue pansies for the brew
---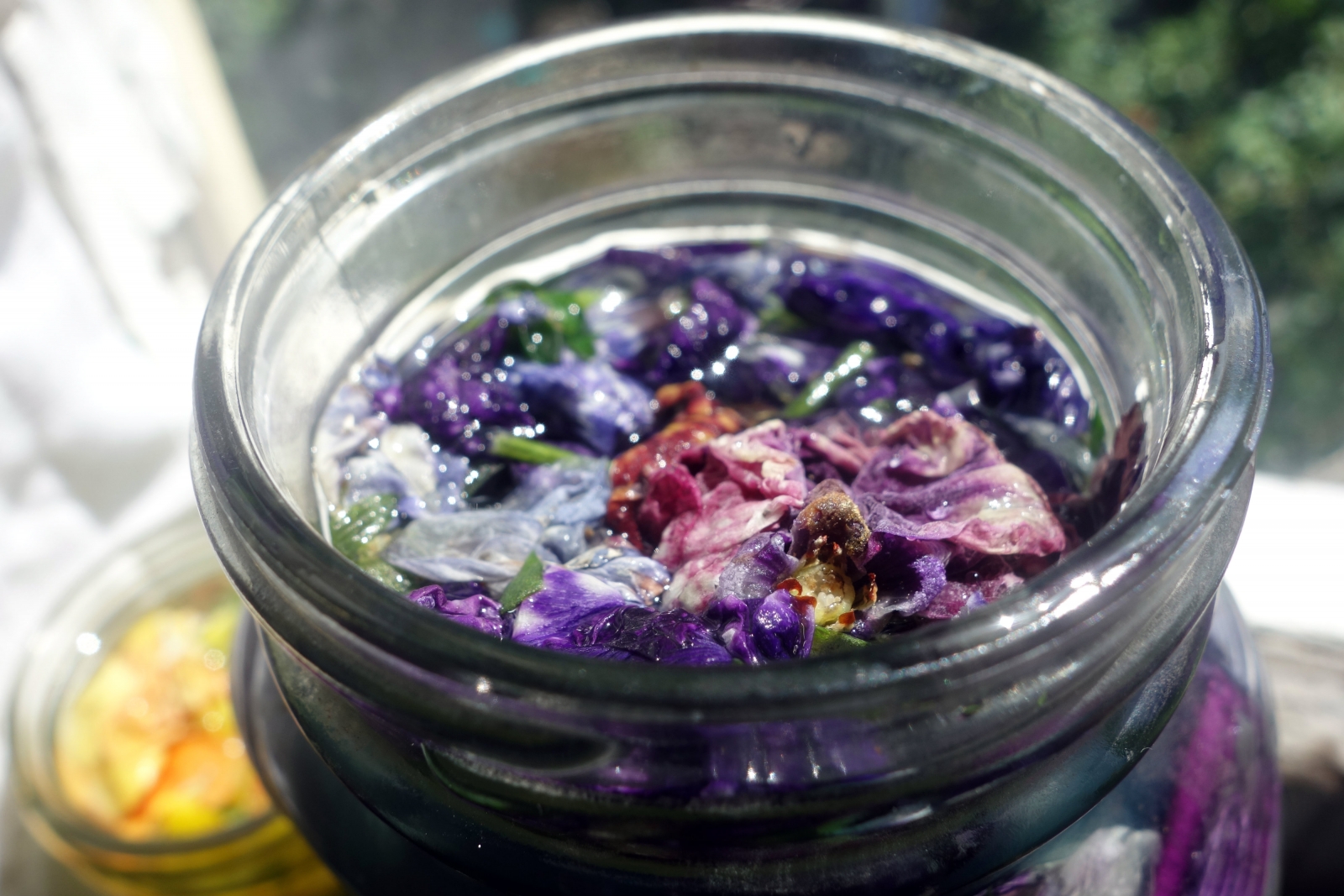 There are mostly purples and blues in this jar, but since I wasn't very careful. there are a few bits and pieces of pinks and yellow flowers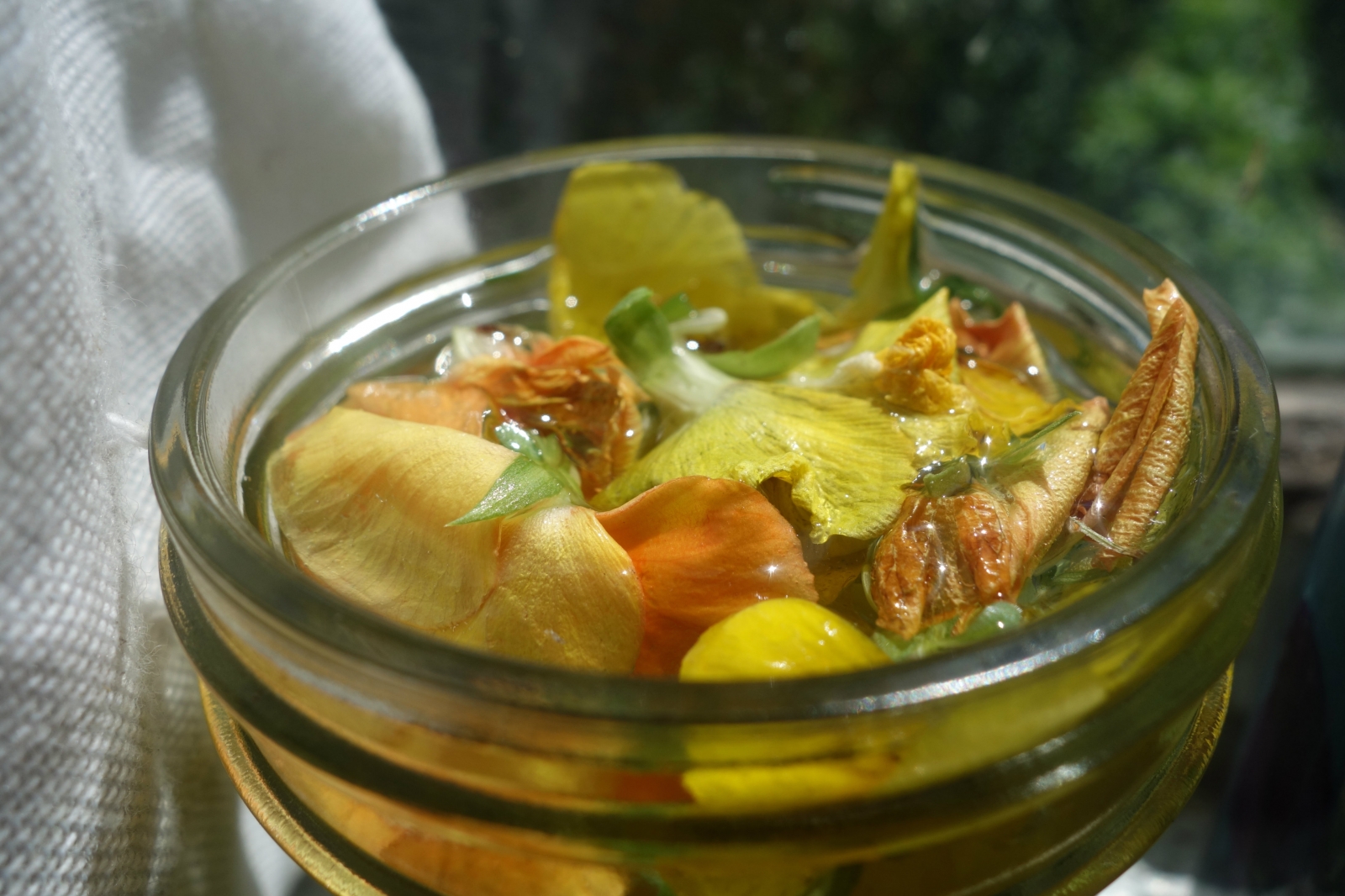 Yellows and oranges