June morning
Posted by laura bellel on June 09, 2017 |
3 Comments
June morning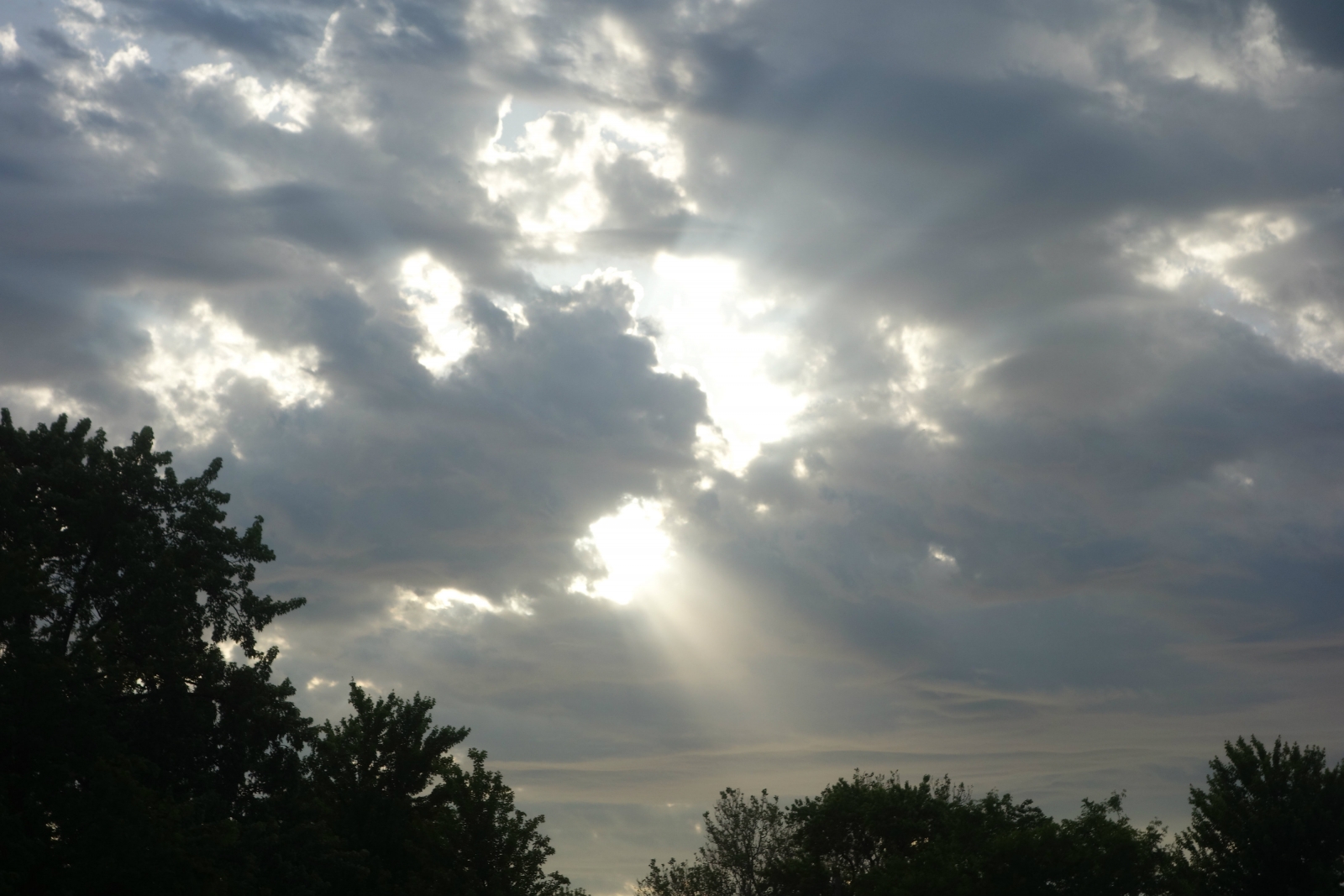 ---
It's so fine to step outside barefoot,without a sweater, and get started right away. On most mornings,this means just wandering around in wonder and amazement.for awhile.
---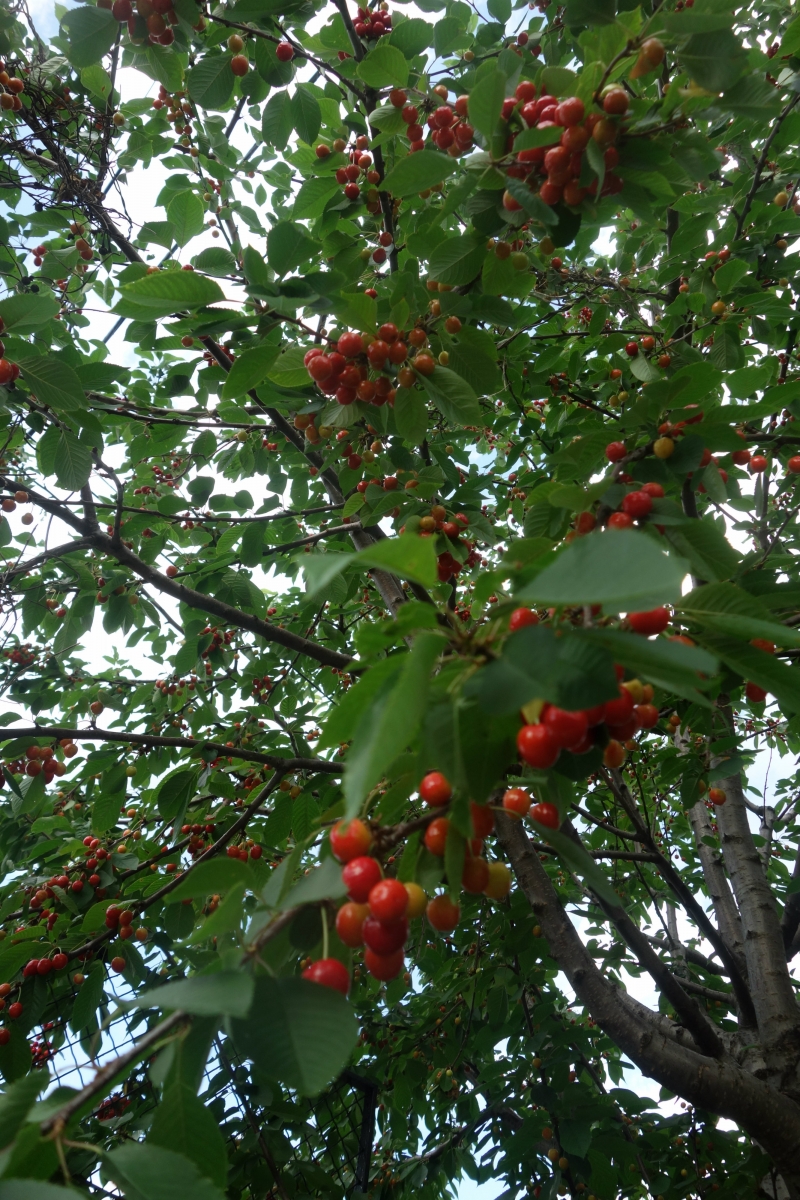 The backyard is not big, but the cherry tree doesn't seem to mind.
---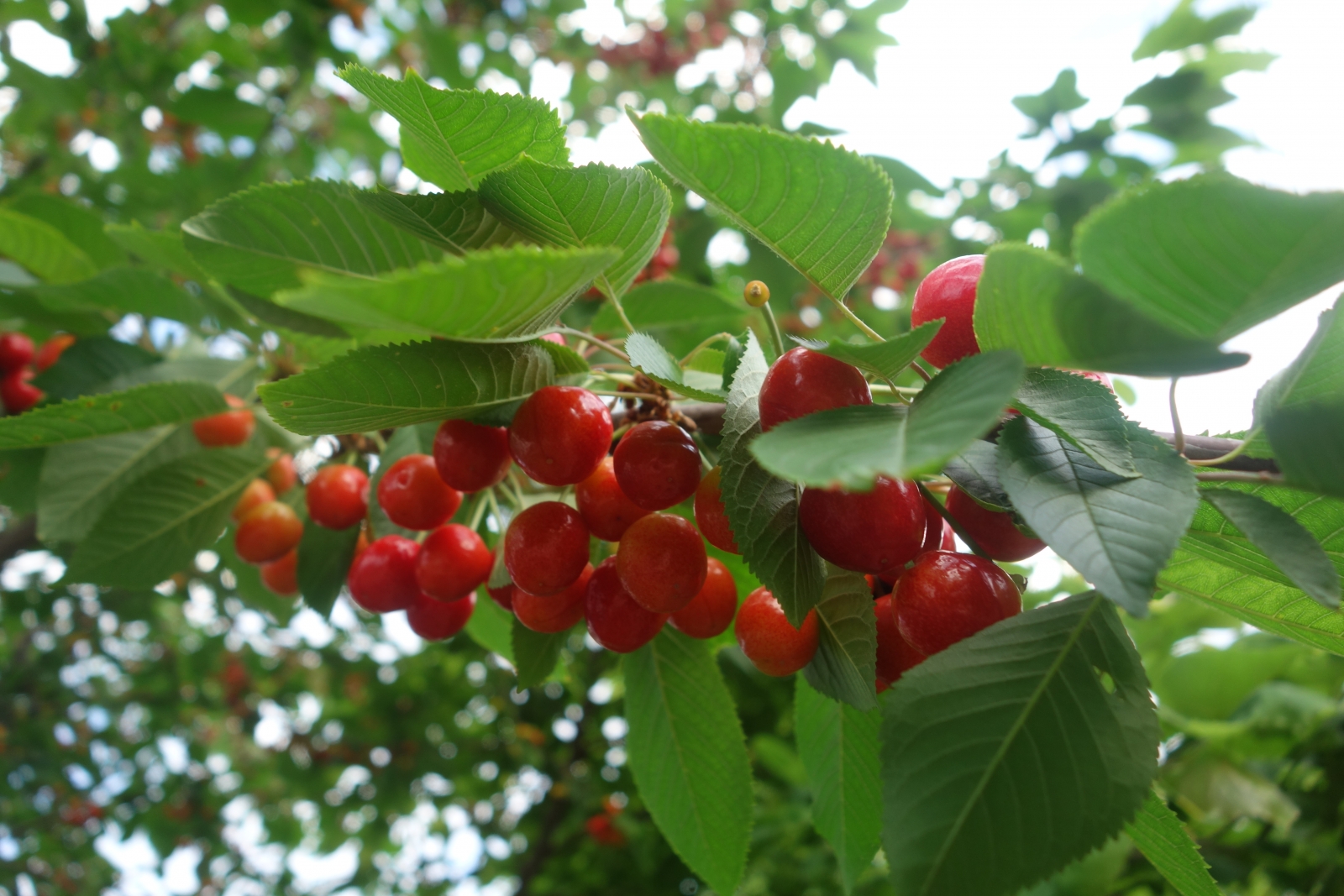 ---
The blackbirds and squirrels .are ready to pounce!
---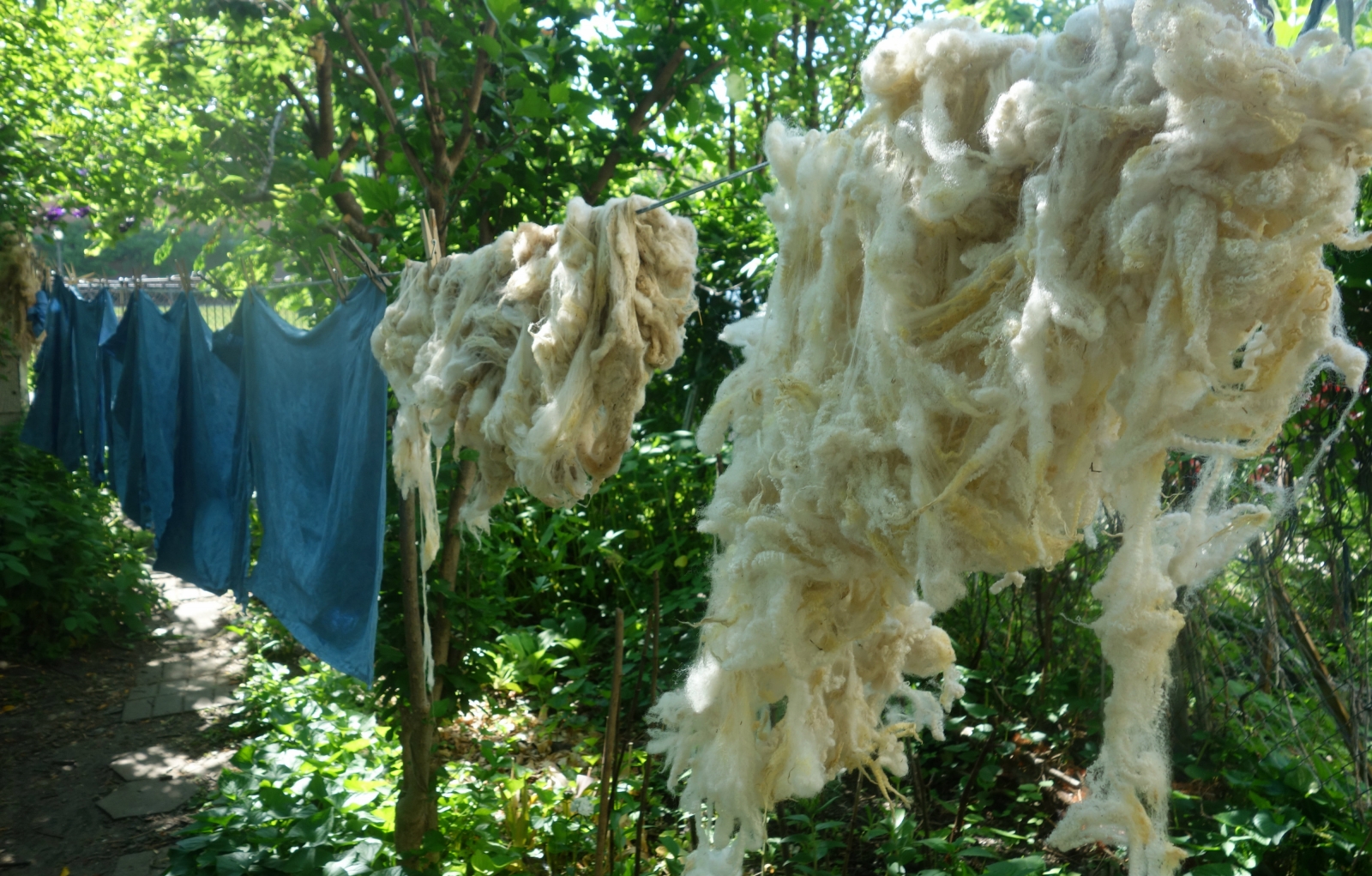 A clothesline fiull of projects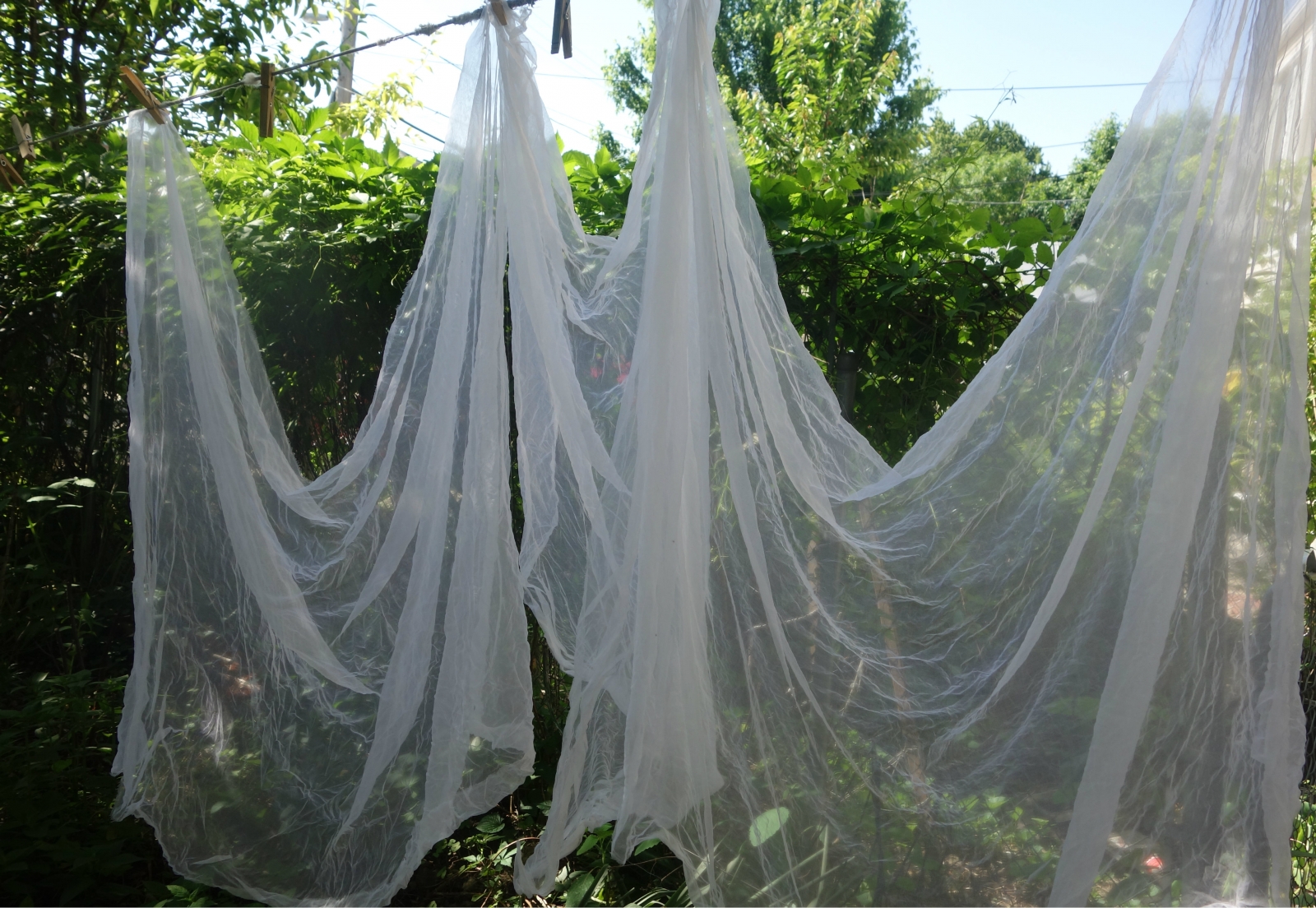 Silk organza after soaking overnight in alum water
---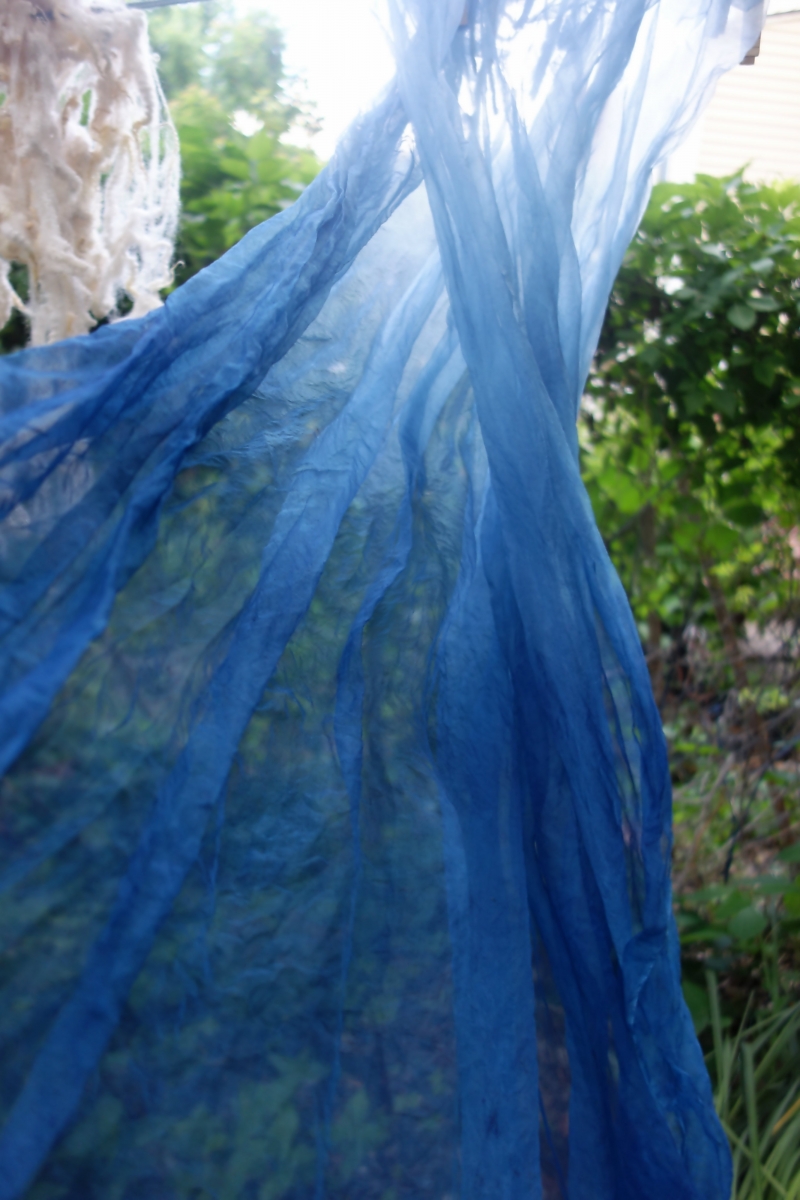 ---
Another piece of organza dyed with indigo
---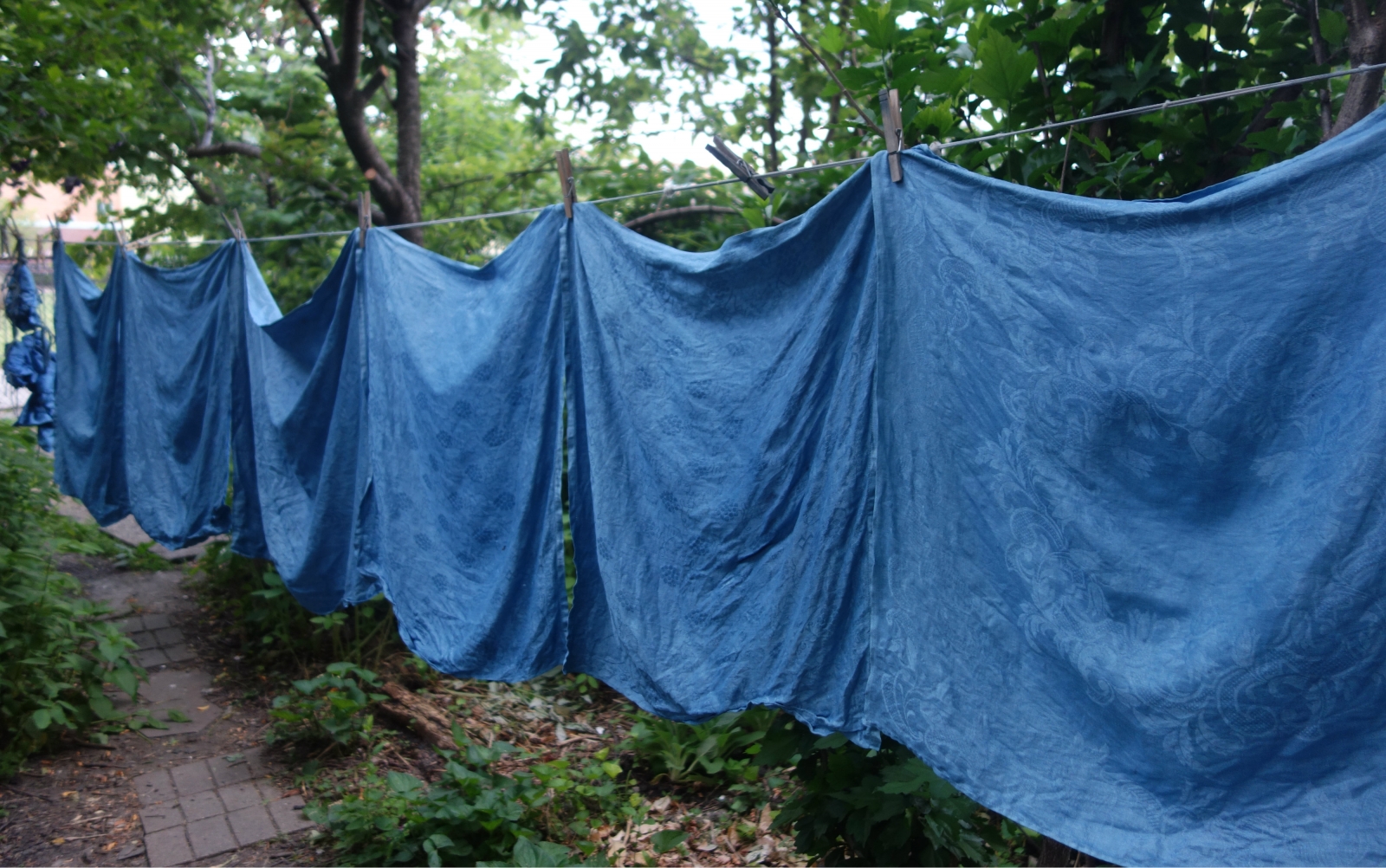 Vintage linen napkins
---
These damasck napkins are part of a group very special family heirlooms. I was asked to dye them with indigo. I'm honored, (and a little nervous),to work on them.
---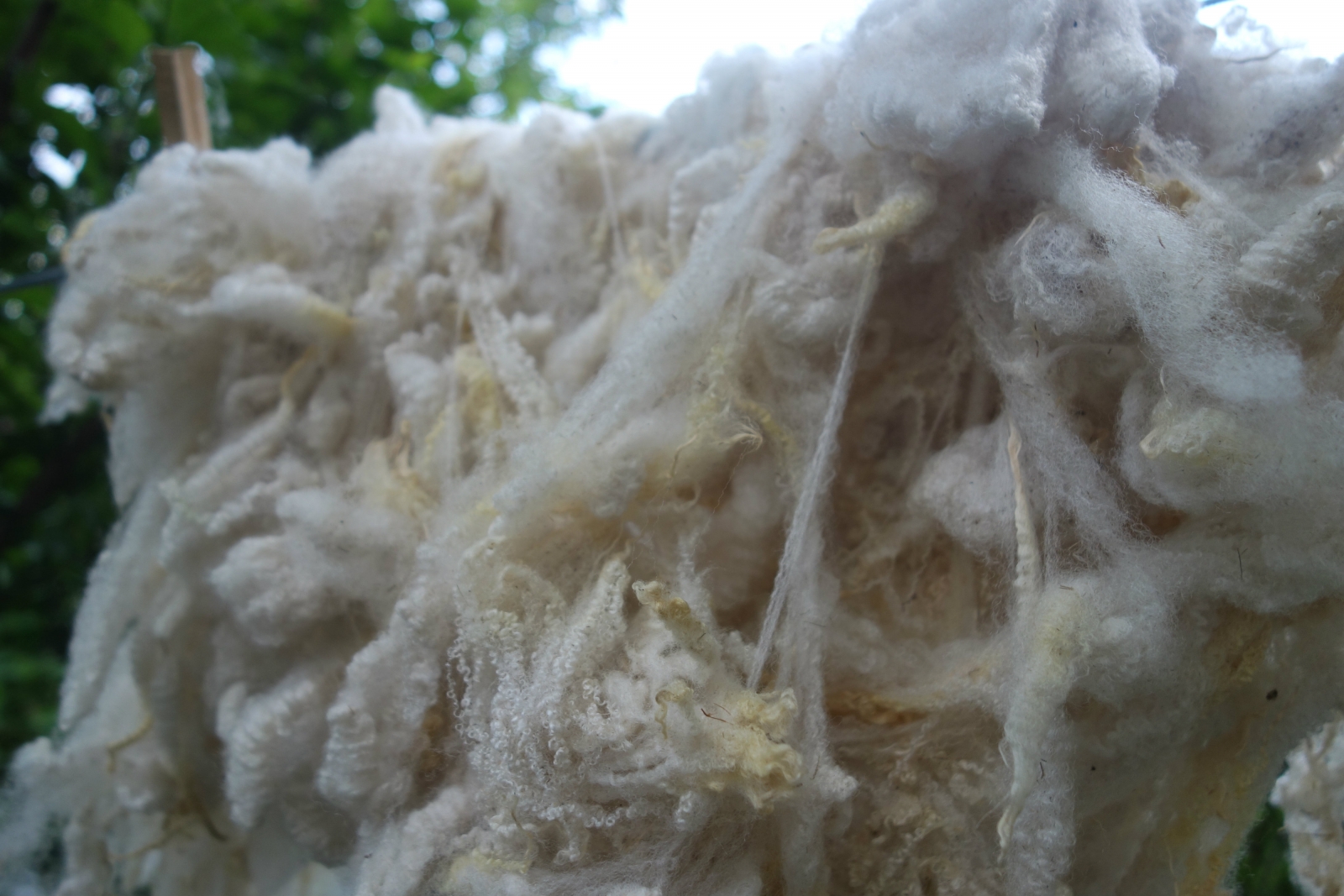 Raw fleece nearly dry after washing yesterday afternoon. I left it outdoors overnight to keep drying.
---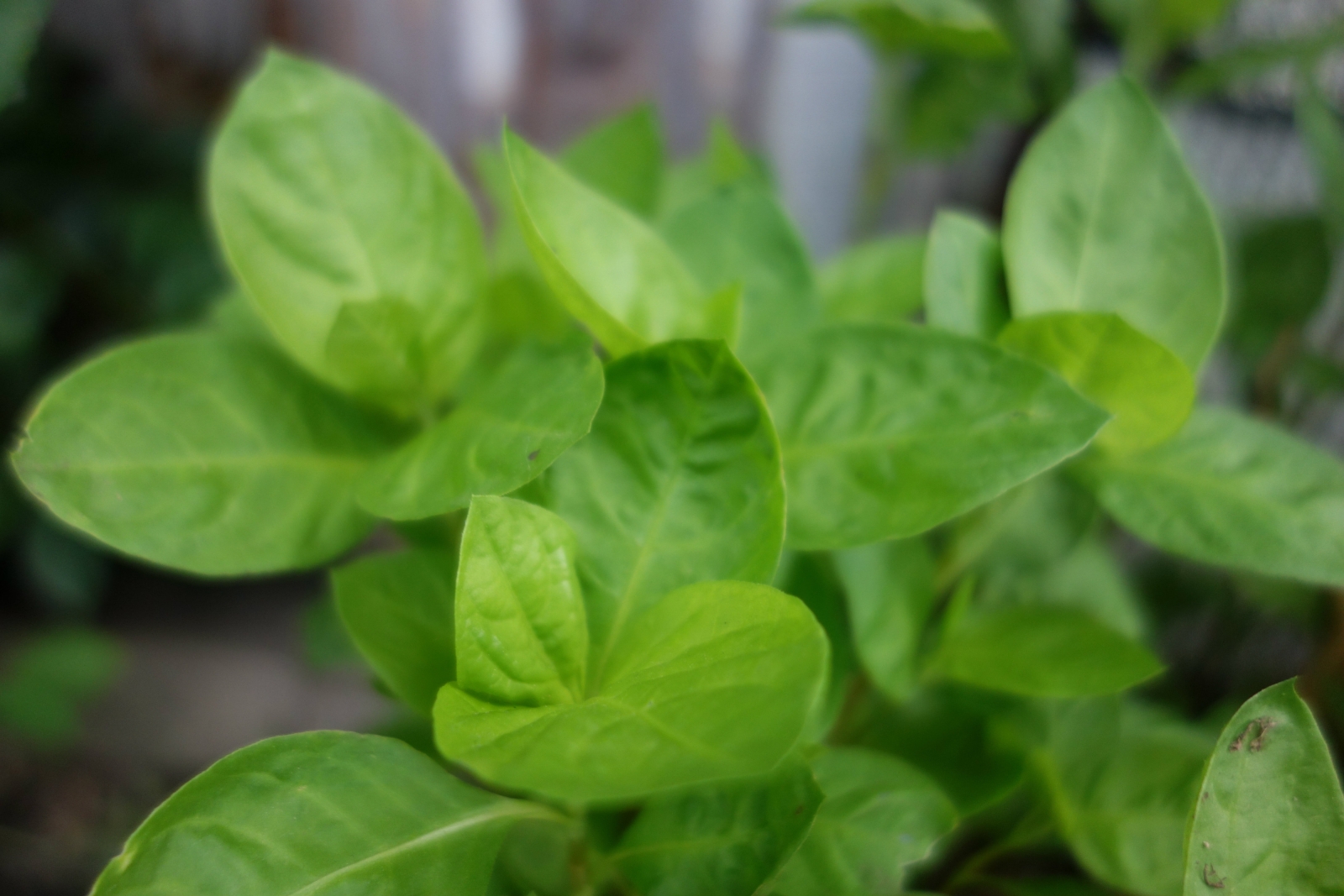 Young Japanese indigo plants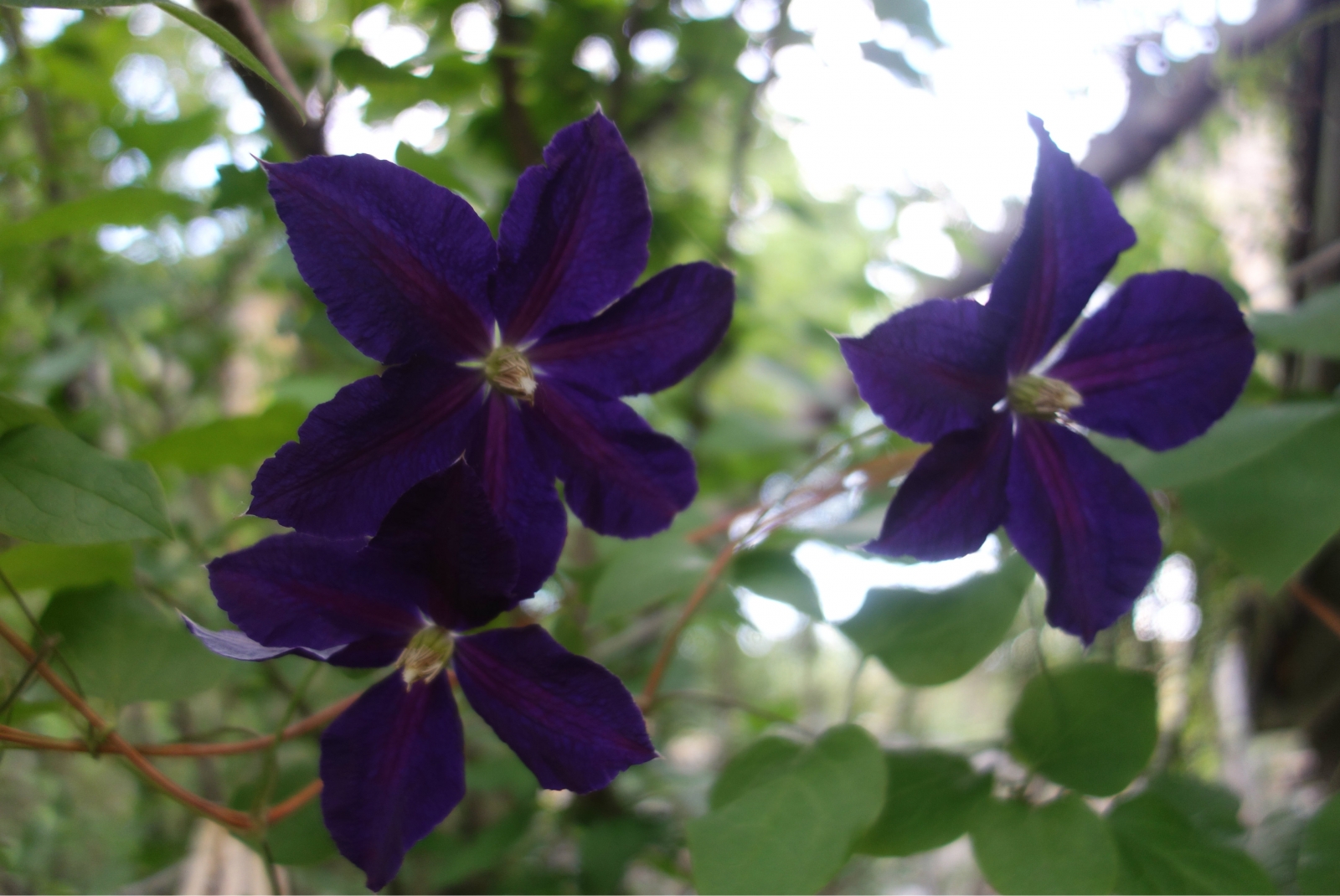 ---
Clematis blooms newly opened this morning
---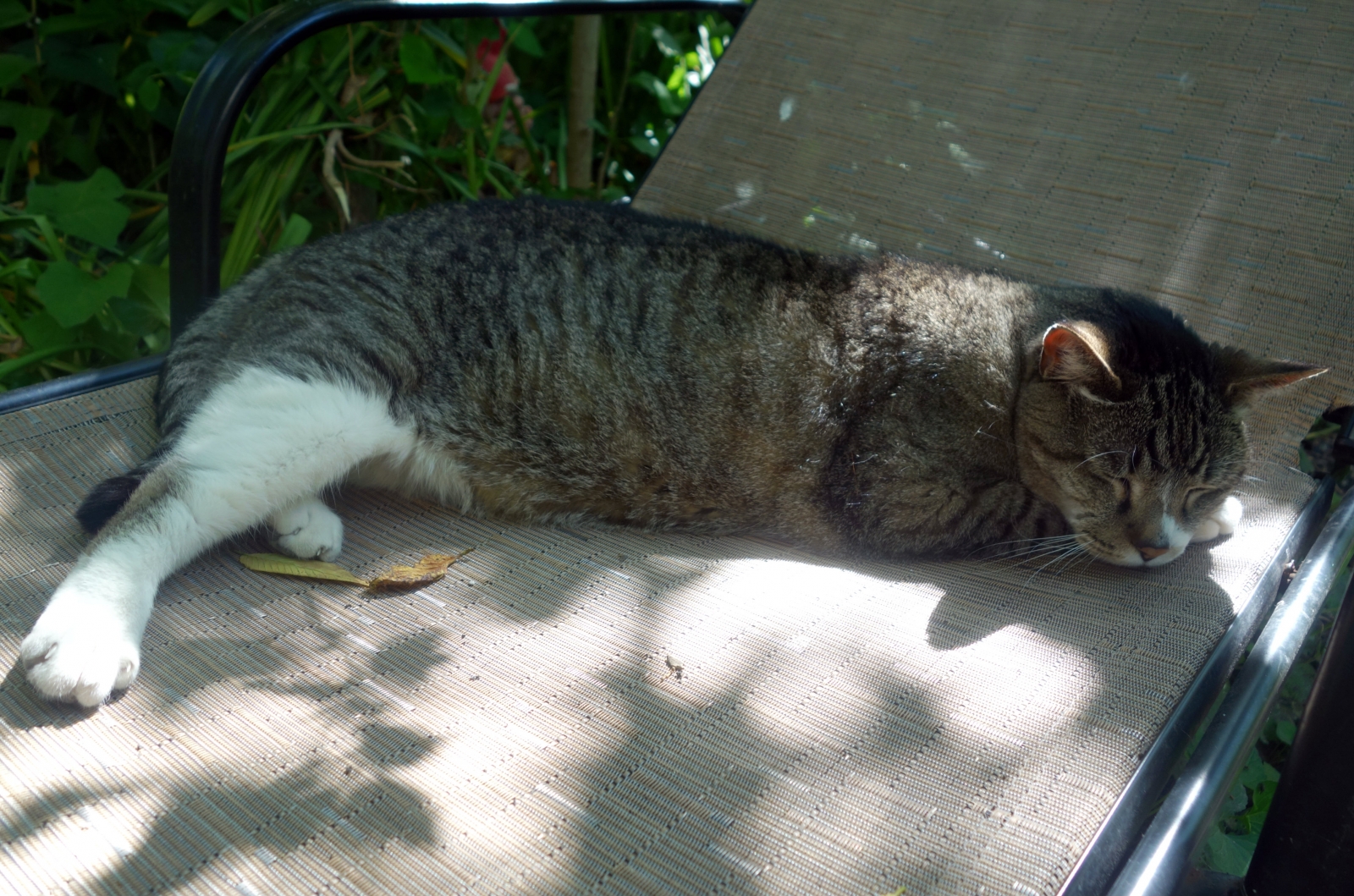 My pal
---