Blog
Posted by laura bellel on June 16, 2018 |
1 Comment
---
Portulaca
It's very hot with temperatures in the 90's and high humidity.. Outdoors really smells like summer.. The scent is both sharp and sweet. It reminds me of summers past.
The heat makes it hard for me to work on anything besides spinning hemp fiber into yarn. and dyeing it with indigo.
---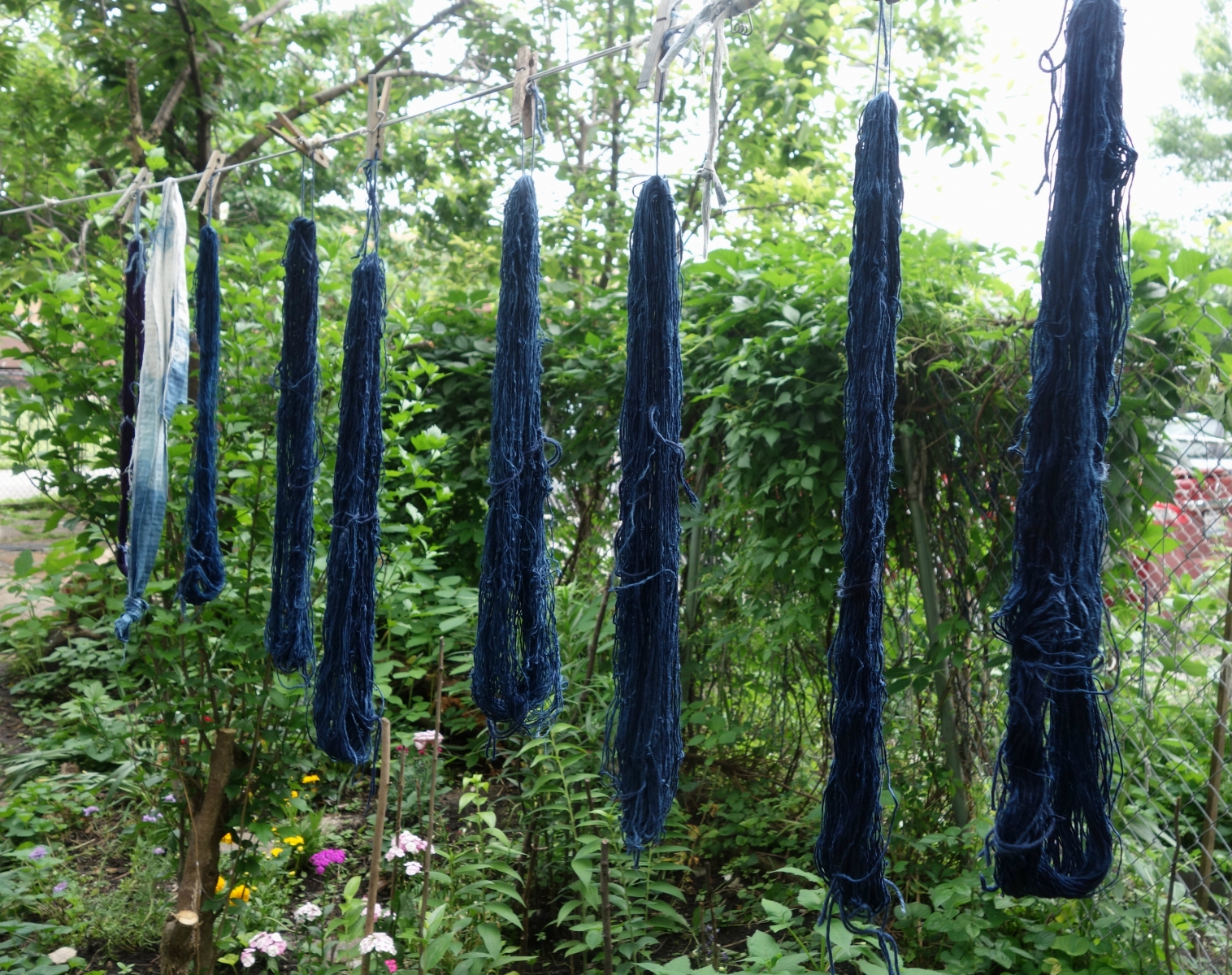 ---
I've also kept up dyeing the silk thread.
---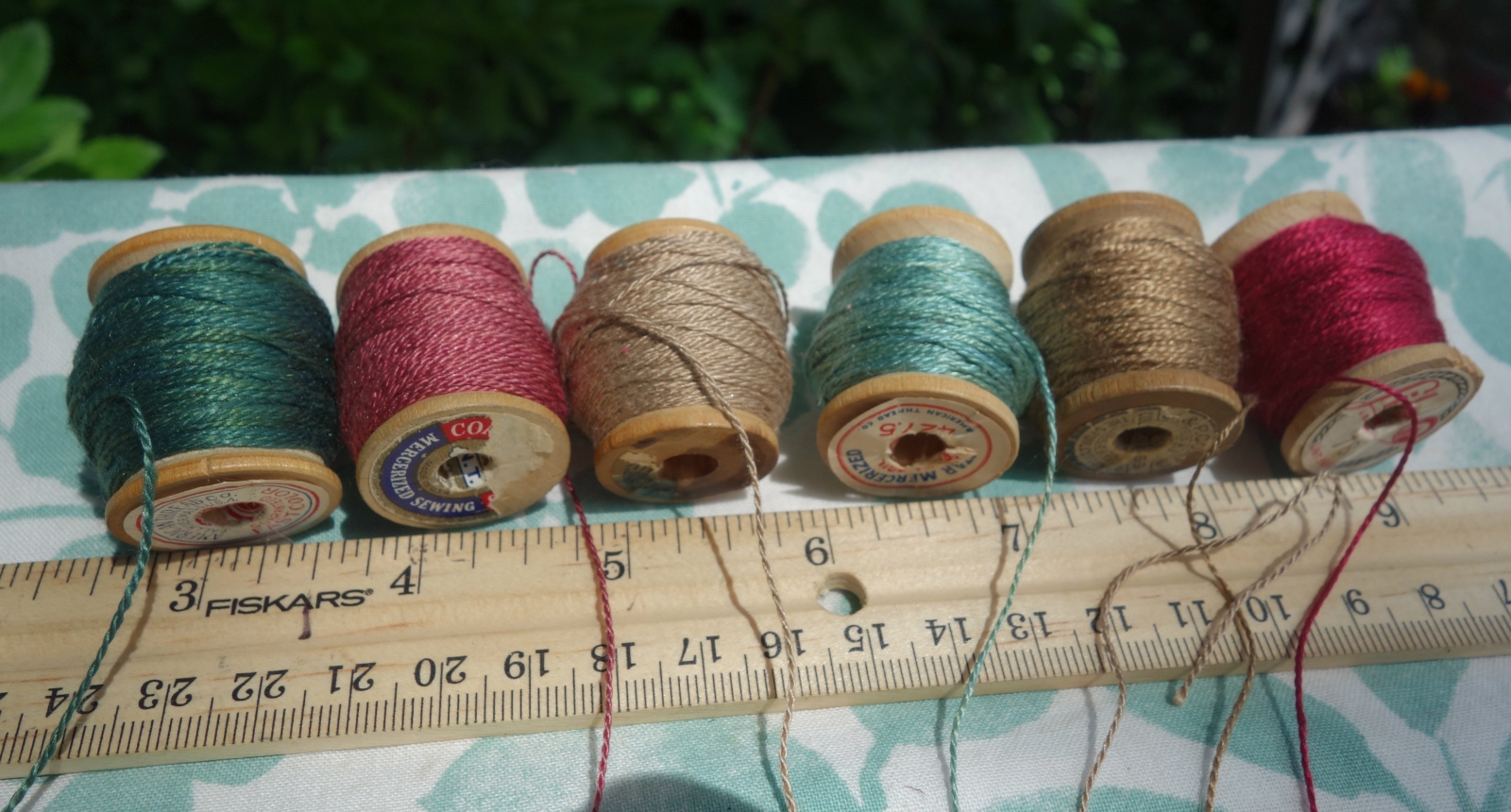 Silk threads dyed with indigo, coreopsis flowers,walnut hulls and madder