September spiderwebs
Posted by laura bellel on September 04, 2018 |
4 Comments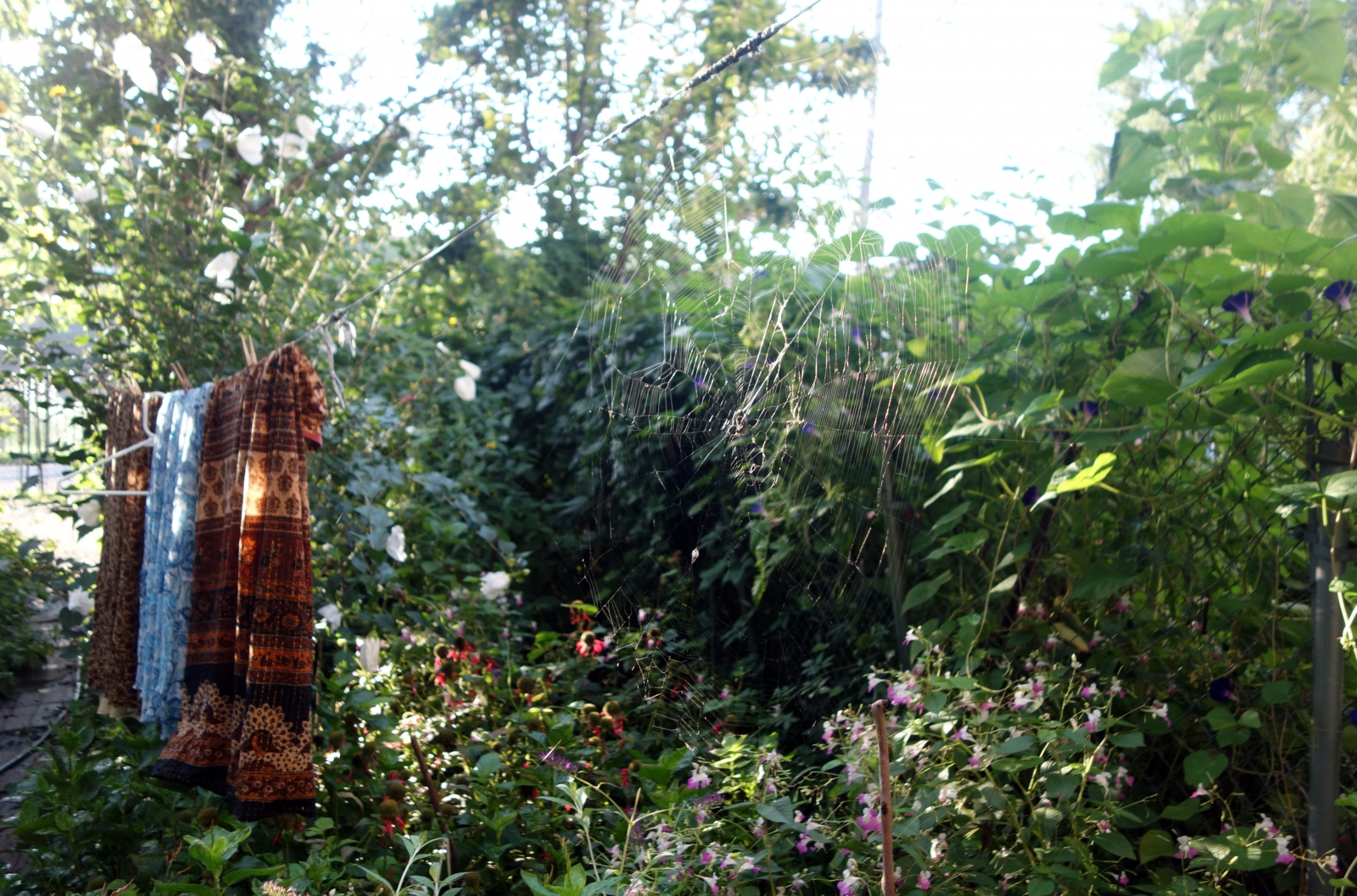 A spider has been attaching her web to the clothesline each night. Each morning it's bigger and fuller of no- longer- flying things. If I see a bee or butterfly caught in it, I let it out.
---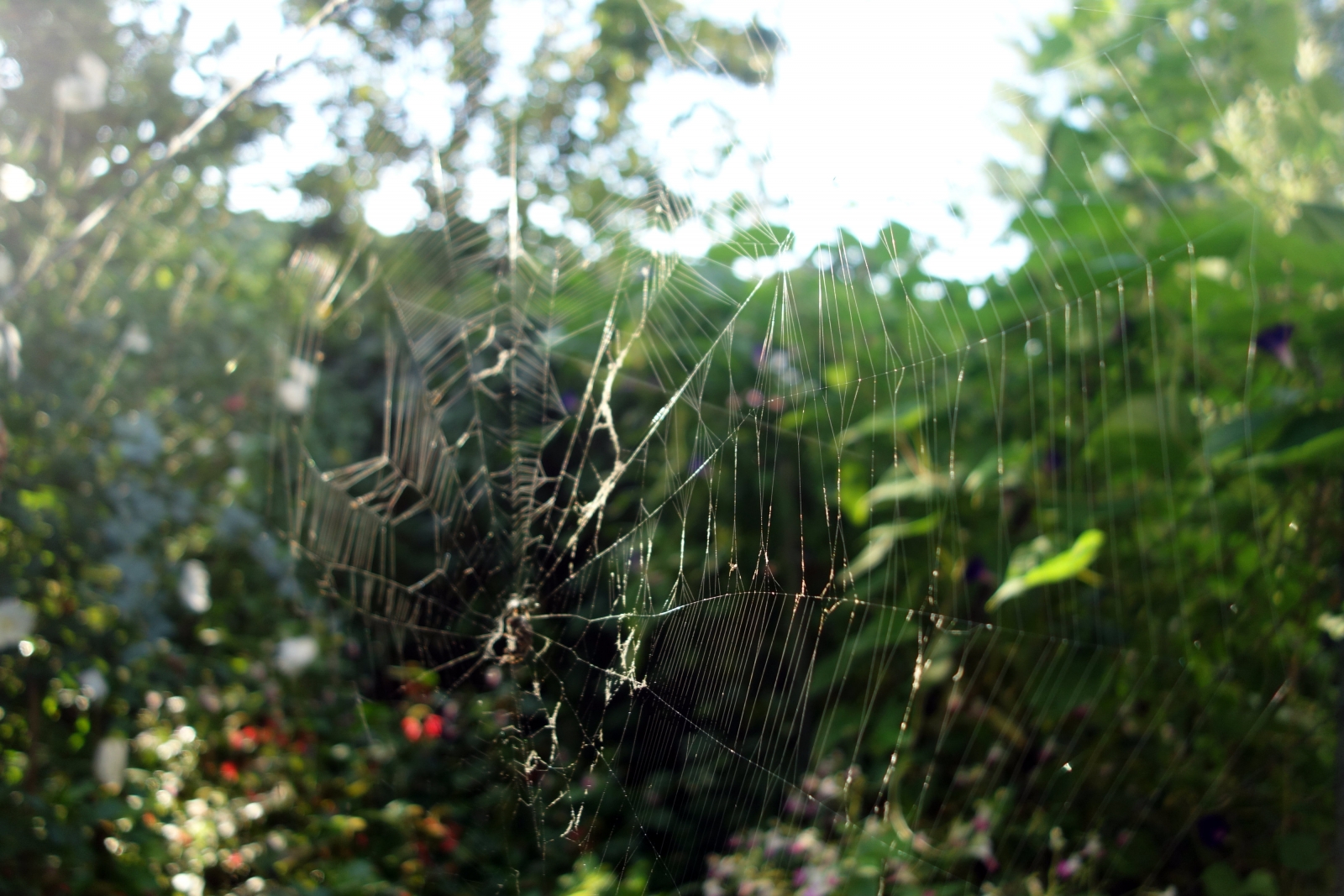 A spider used to make giant webs right across the back door. I'd duck and nearly crawl as I went out each morning.Not all of our family members would notice it before it was too late, resulting in very unpleasant stickiness across the face, cursing and a broken beautiful web! I'm glad the spiders have moved construction to safer locations. I still walk slowly waving a hand out ahead of myself to avoid walking through one along the garden path.
I'm sure if the neighbors see this, they wonder....
---