Blog
Posted by laura bellel on January 23, 2018 |
2 Comments
A little snow and ice fell overnight.
---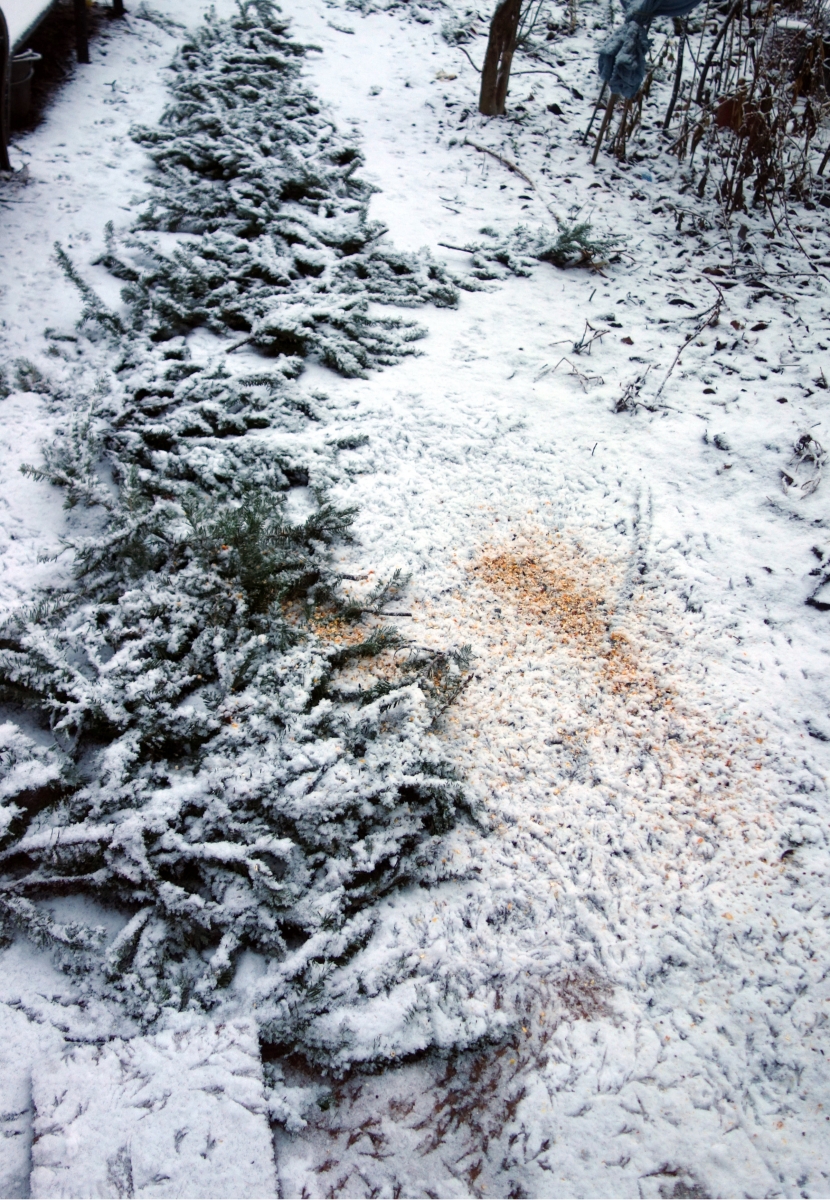 Yesterday I made a path through the mud with old Christmas tree branches. The birds are making their own path of footprints.
---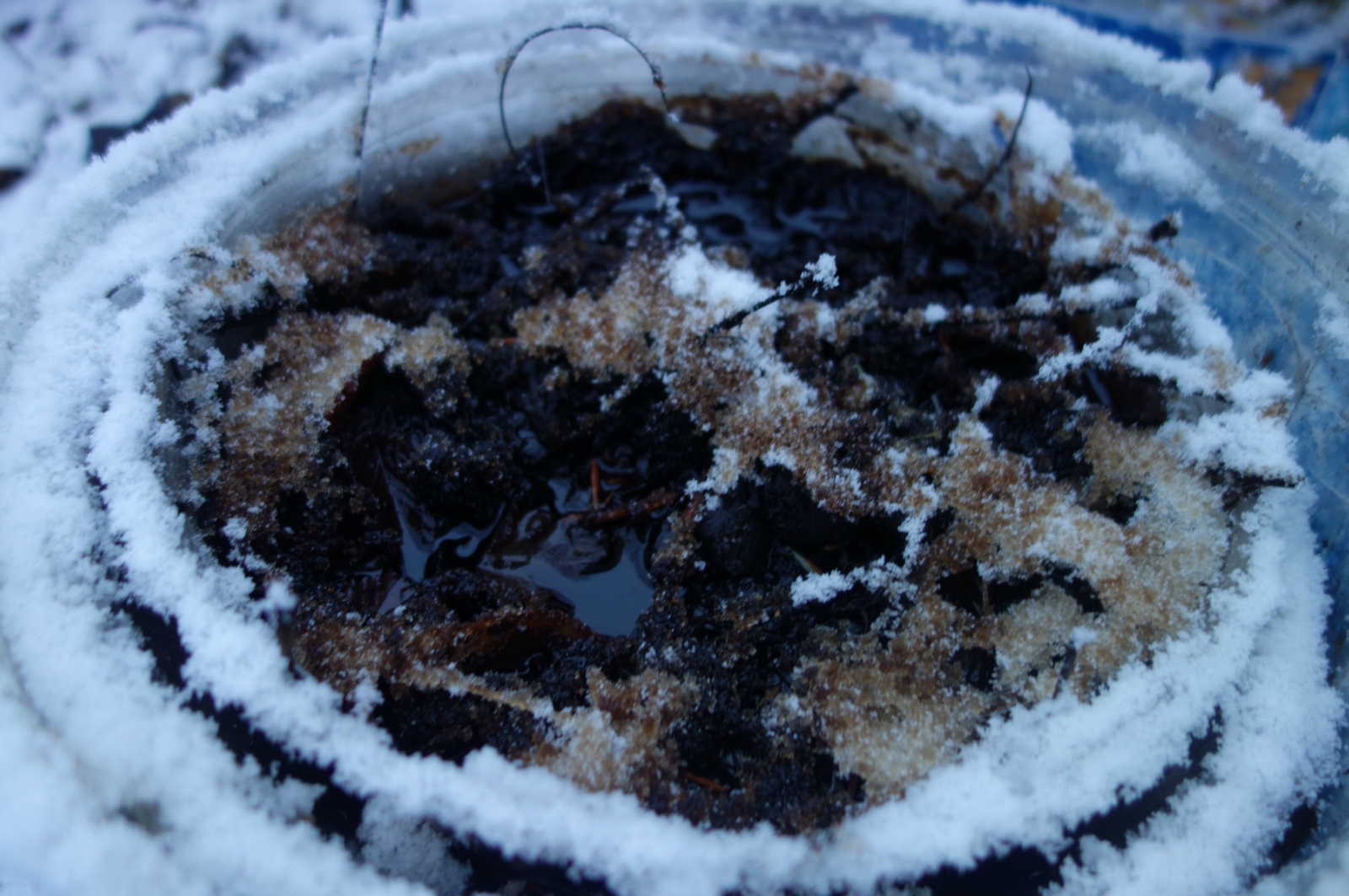 Walnut brew left outdoors
---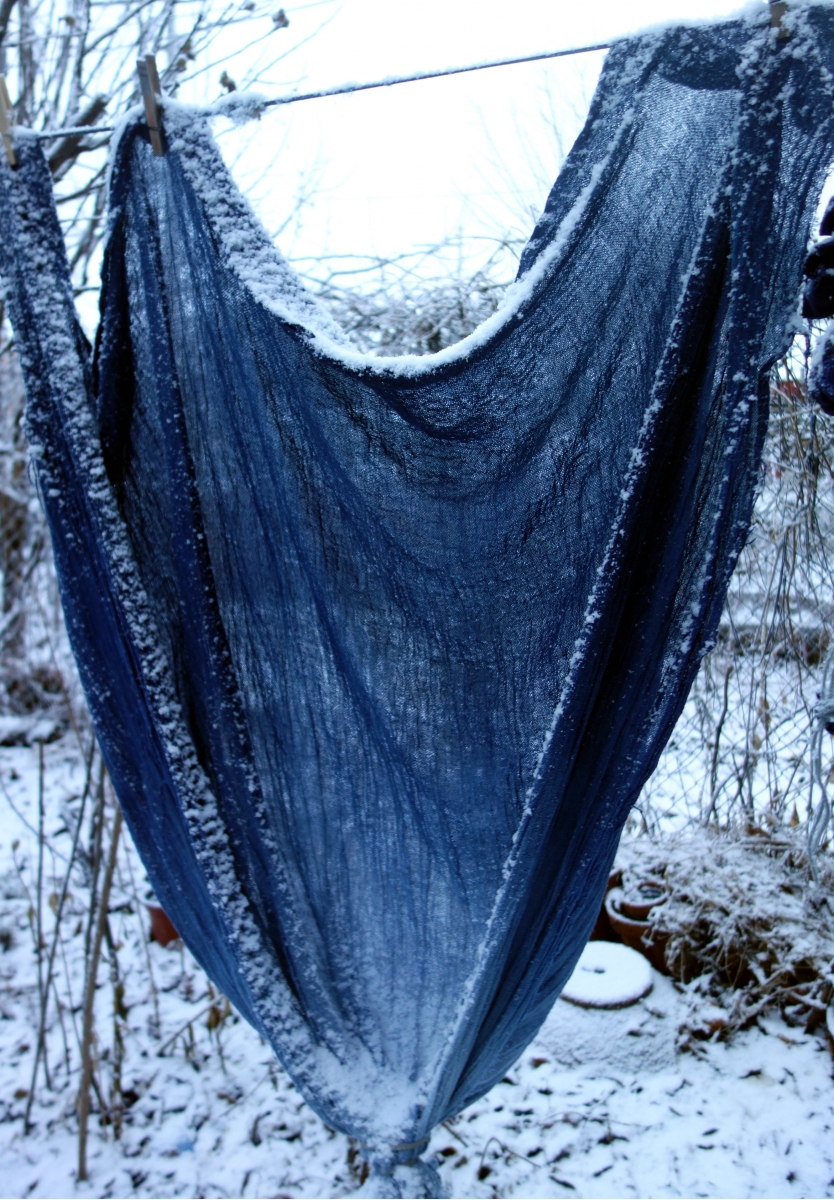 Indigo dye project left out overnight
---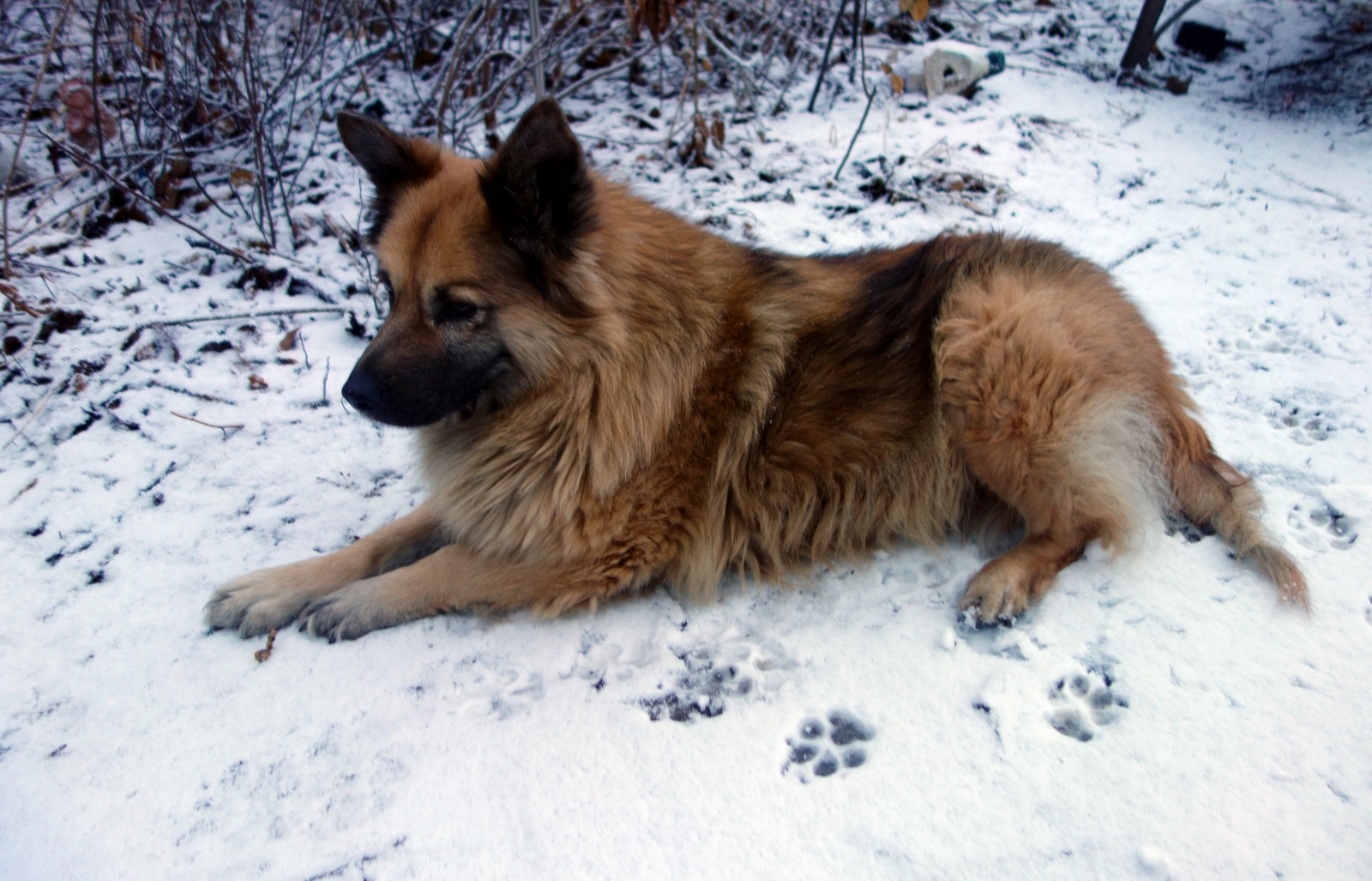 Sweet, furry Daisy seems to like the cool on her tummy.
---