Blog
---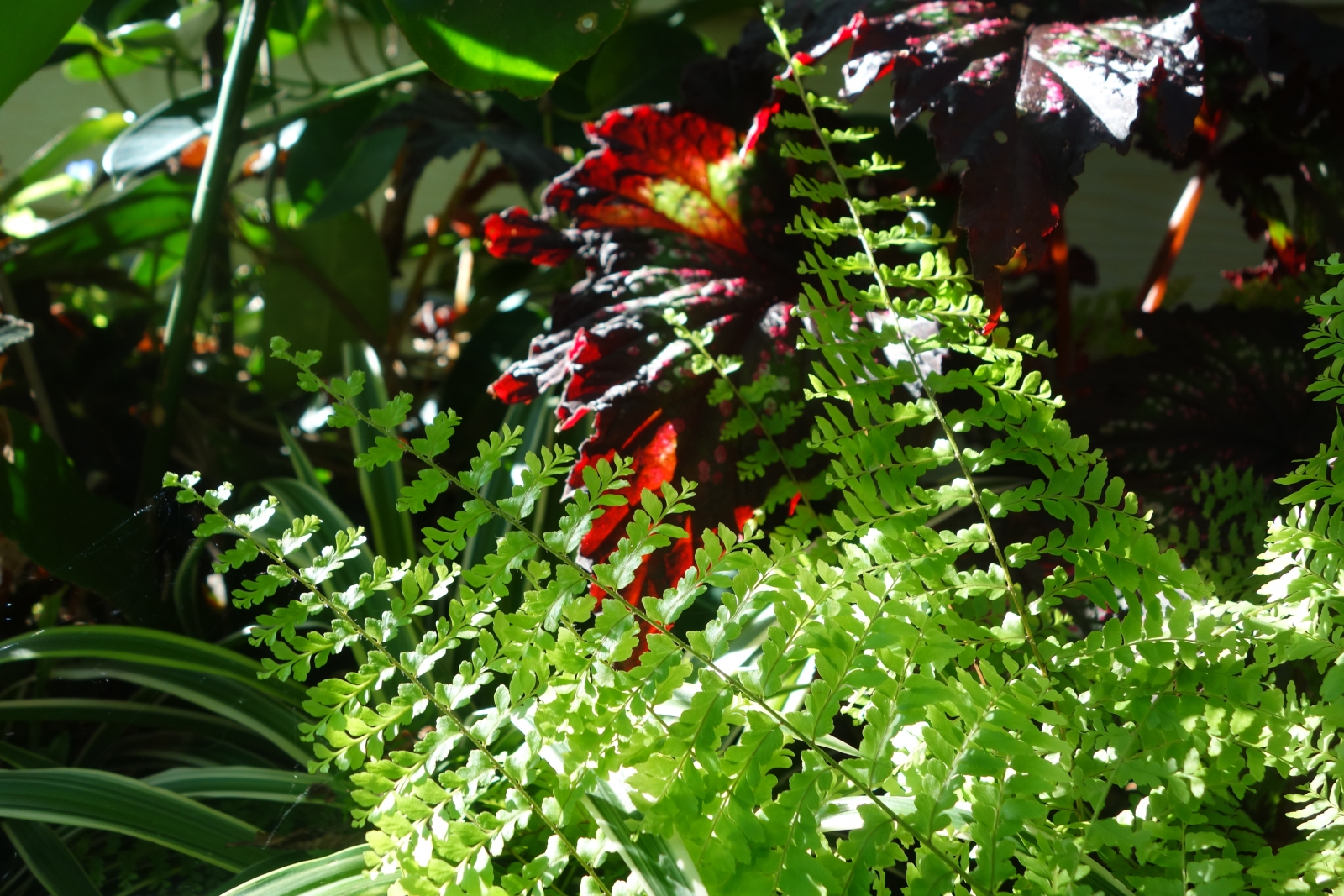 The annual bringing in of ihe houseplants has begun. The nighttime temperatures have been in the 30's.
---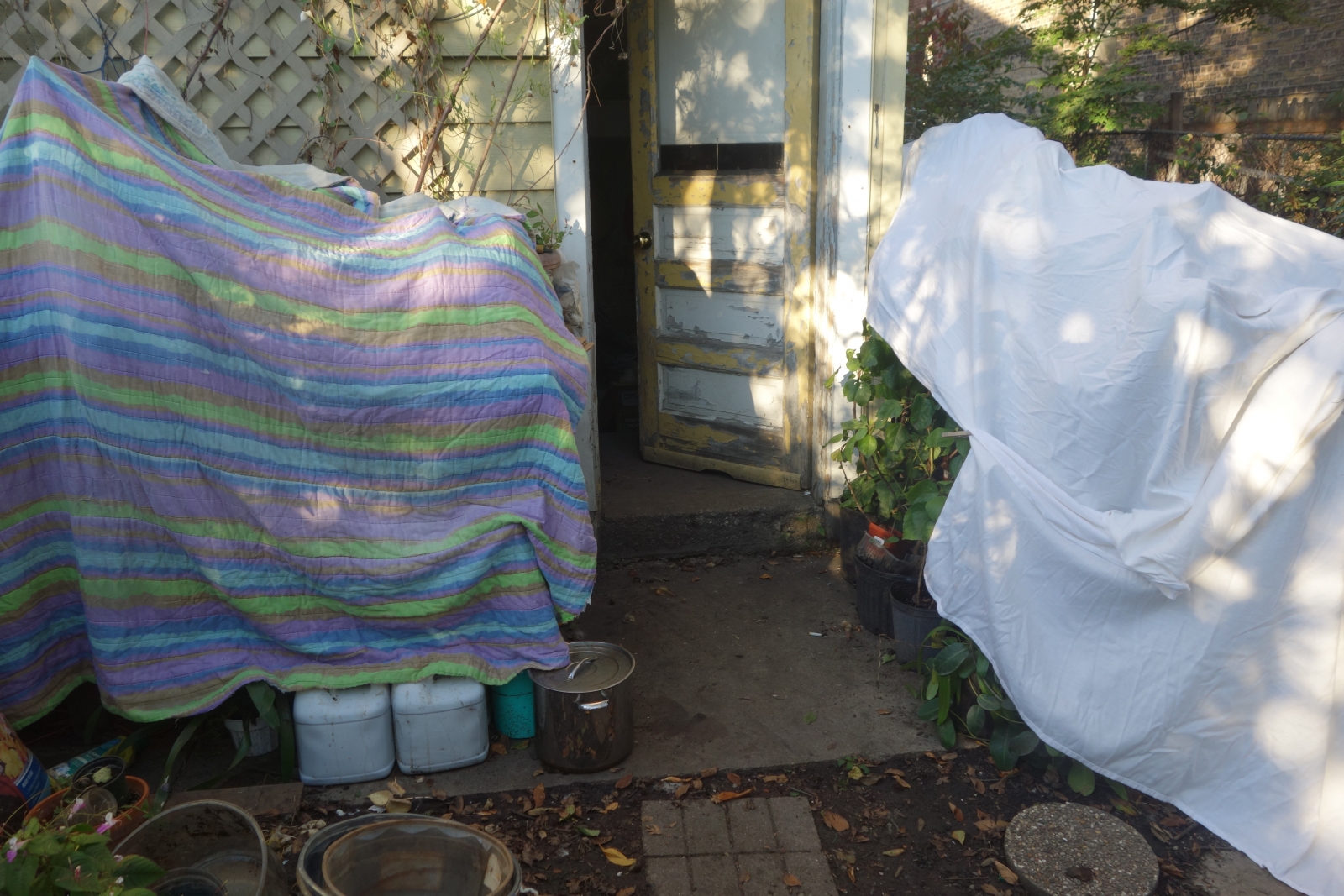 Old blankets help, but it can;t go on for long. Carrying them in is a heavy and tiring job. Figuring out where to place them is too.
---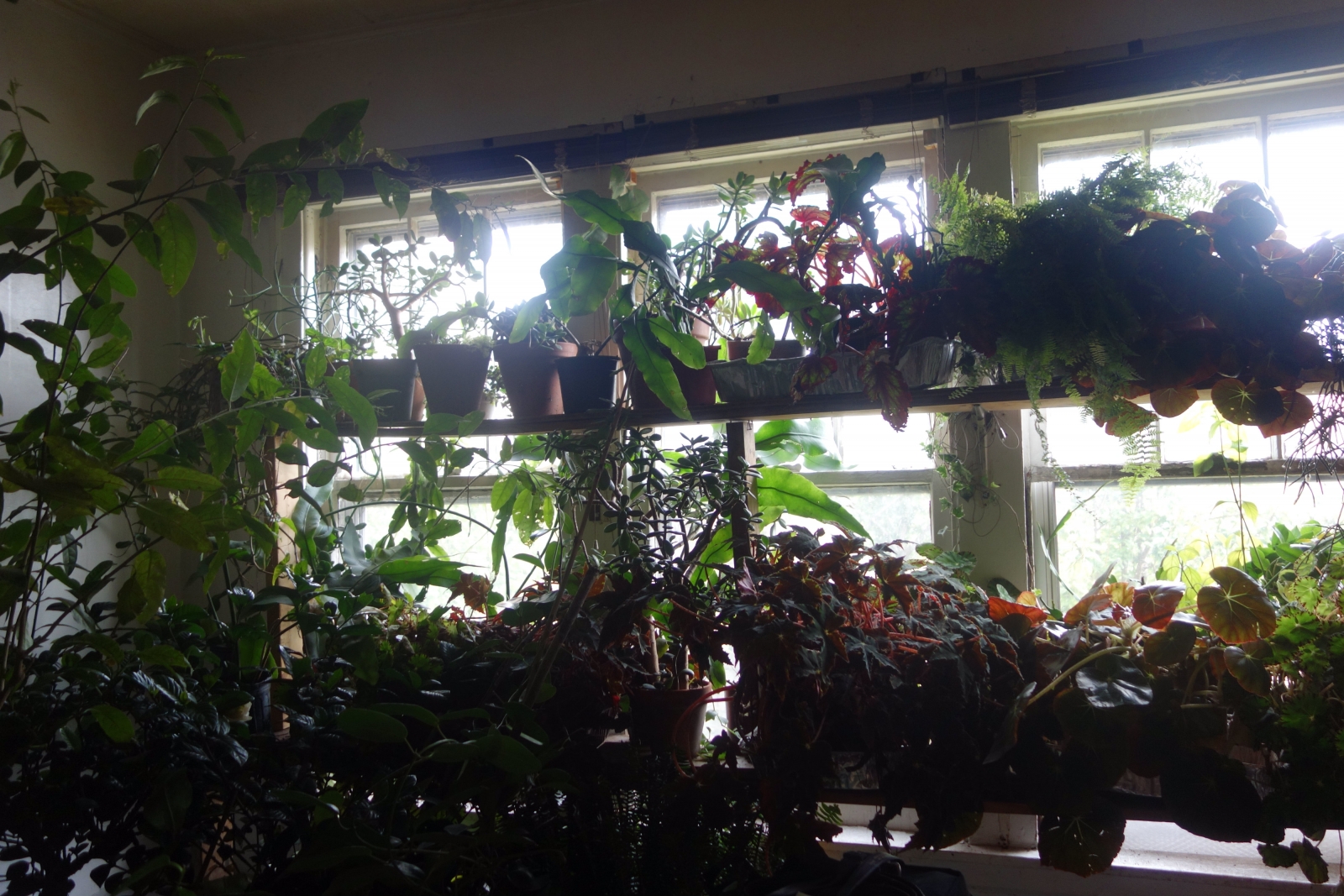 Most of them are great-grand-children- plants from Mom and Granny. They are living heirlooms and connections.
This picture shows about a third of the houseplants settled into their winter headquarters, Now for at least 6 months of plants indoors.
---