Wool Pot holders
Posted by laura bellel on August 11, 2017 |
5 Comments
---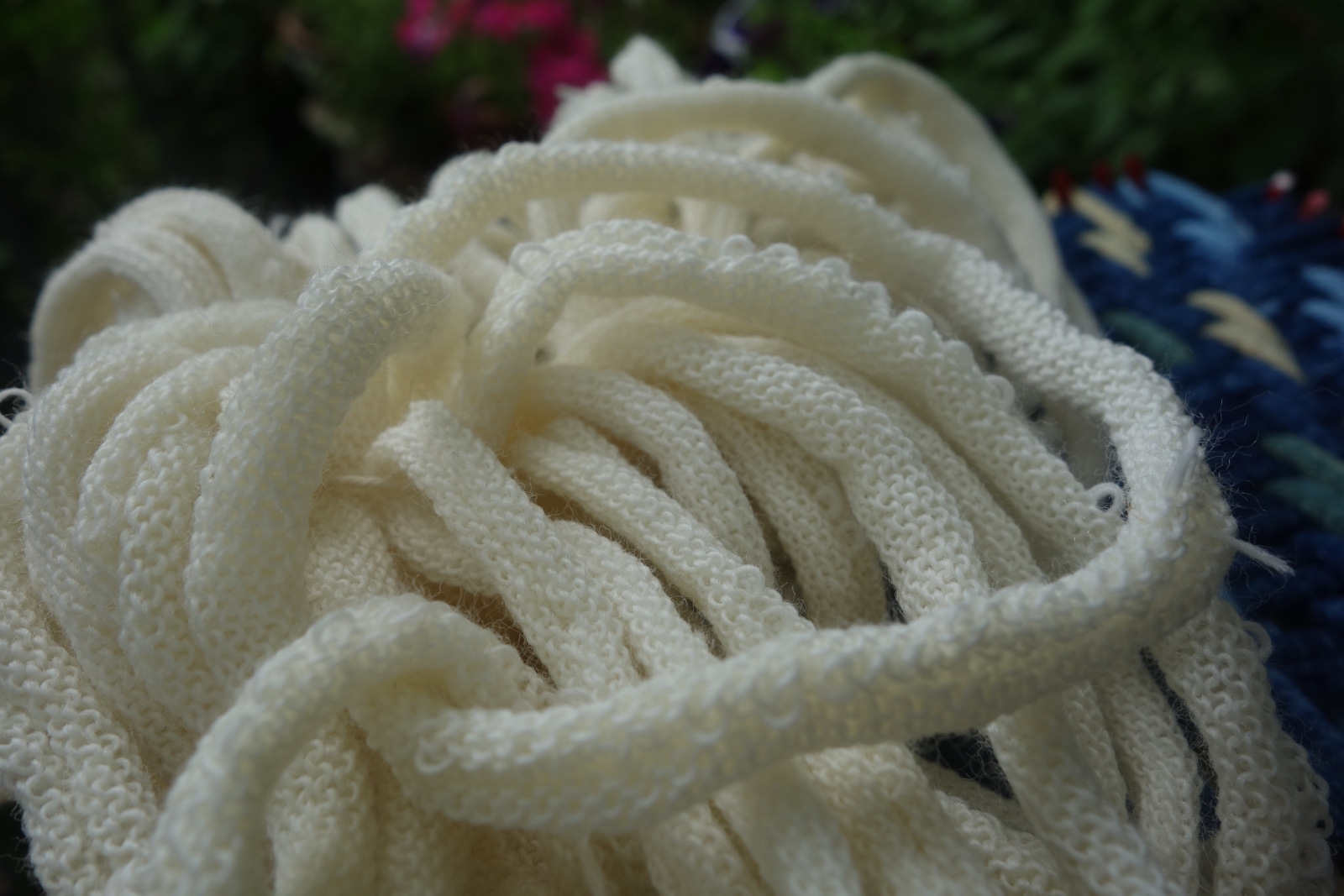 Undyed wool loops
---
Years ago, a dear friend shared a huge 5 pound bag of pure wool pot holder loops with me.. Little did I know at the time just how valuable and hard to find these would become. I dyed the loops with natural colors, and made potholders for gifts and for sale.
Since then, I've occasionally purchased a pound or two from Harrisville, though they were expensive and couldn't be ordered online. After a lot of searching and some disappointments, I was happy to finally find someone with a stash of un-dyed wool loops. These are 100% wool, with no nylon "seam". I had to splurge!
---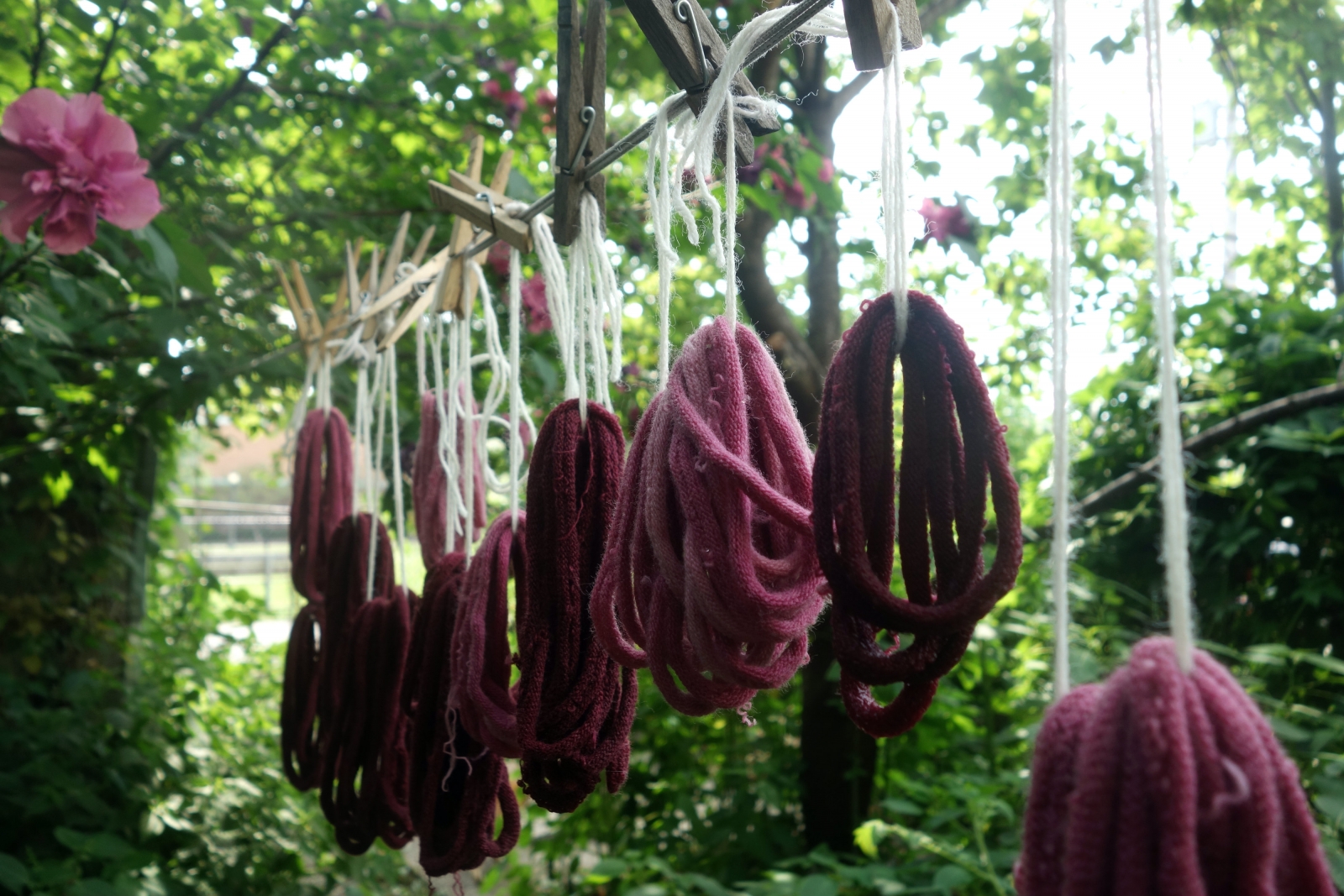 Shades of lac
I love how eagerly the wool soaks up natural colors.
---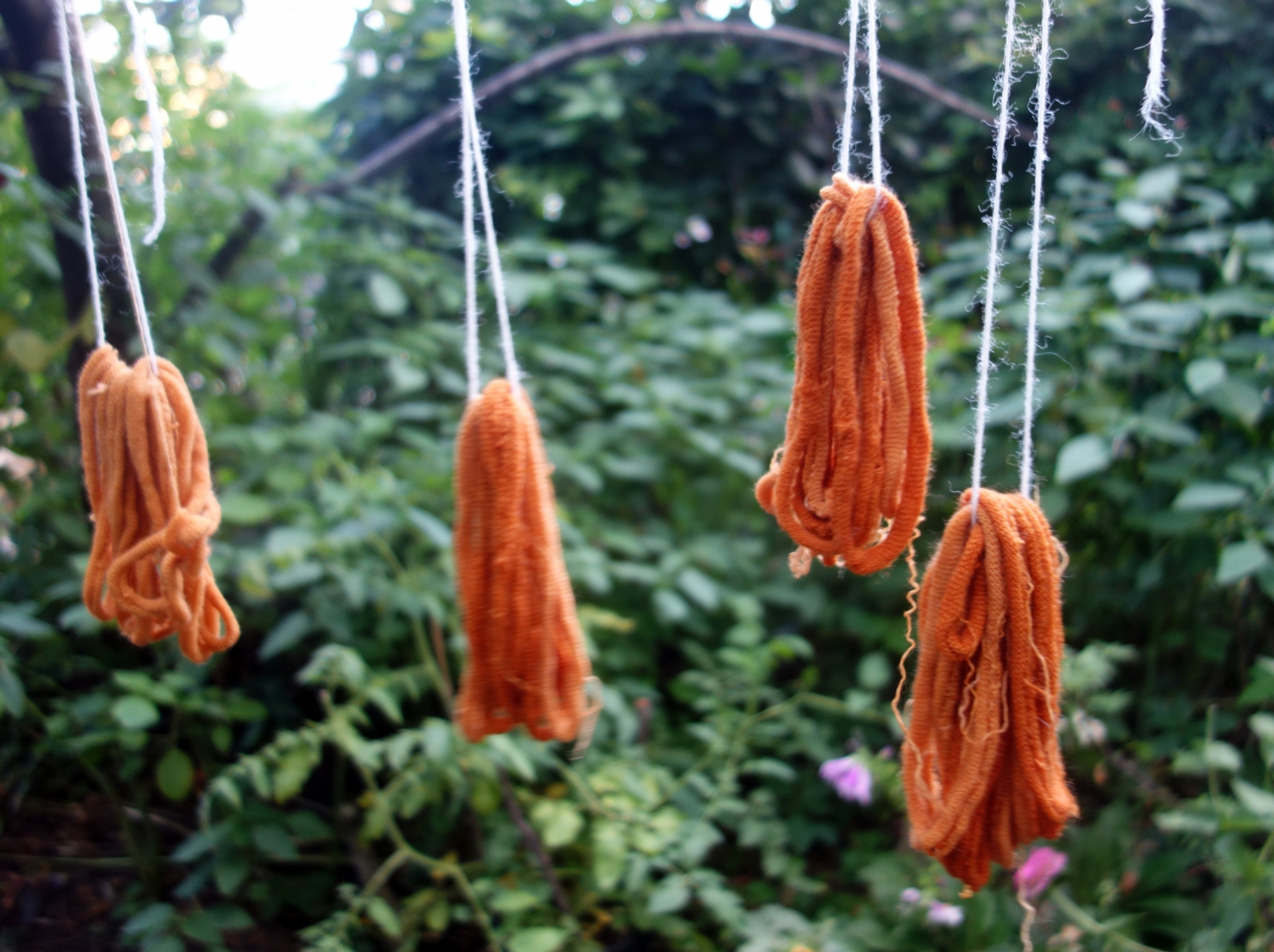 Orange shades from coreopsis flowers
---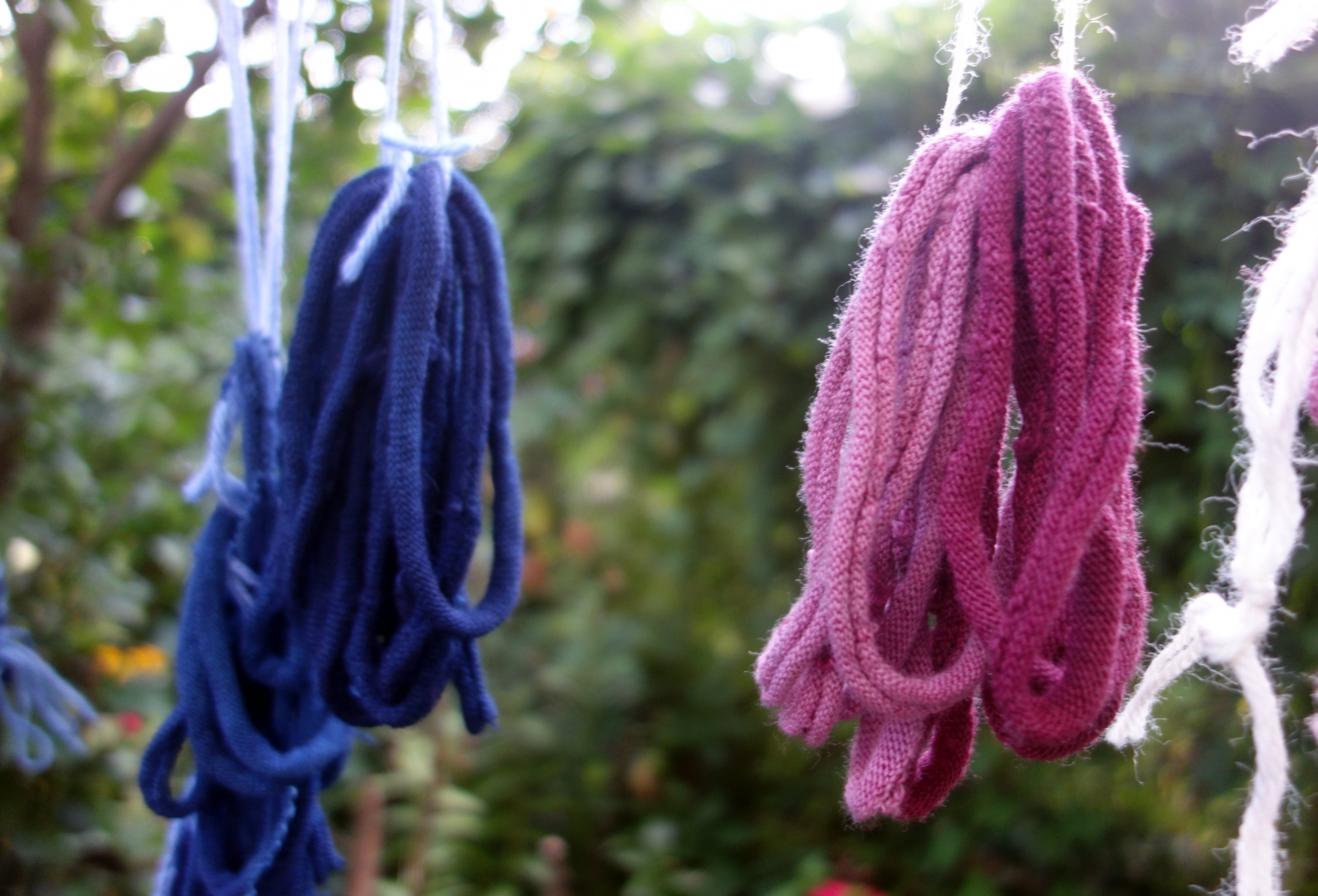 Dark indigo and lac pink
---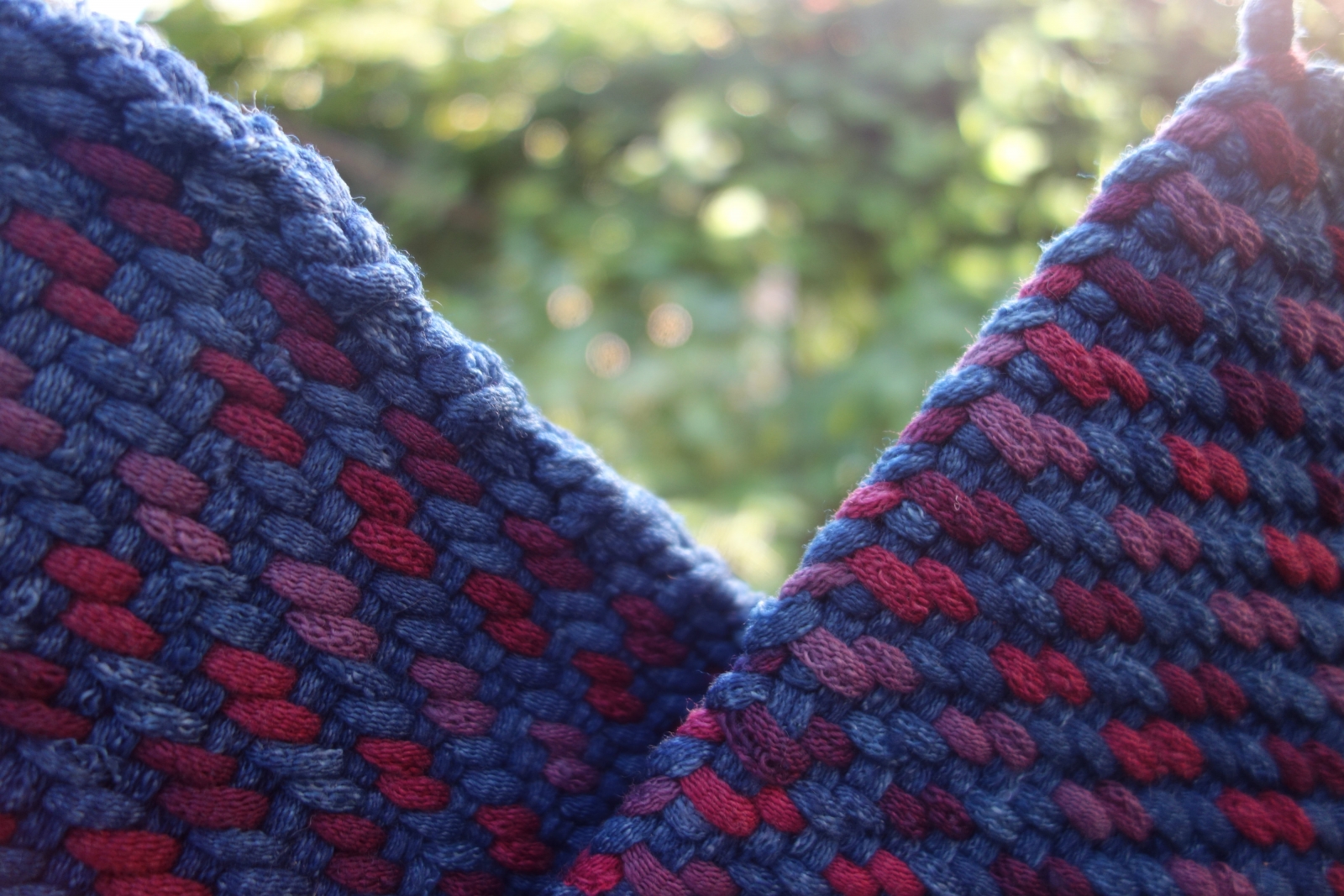 One of my favprite combinations
---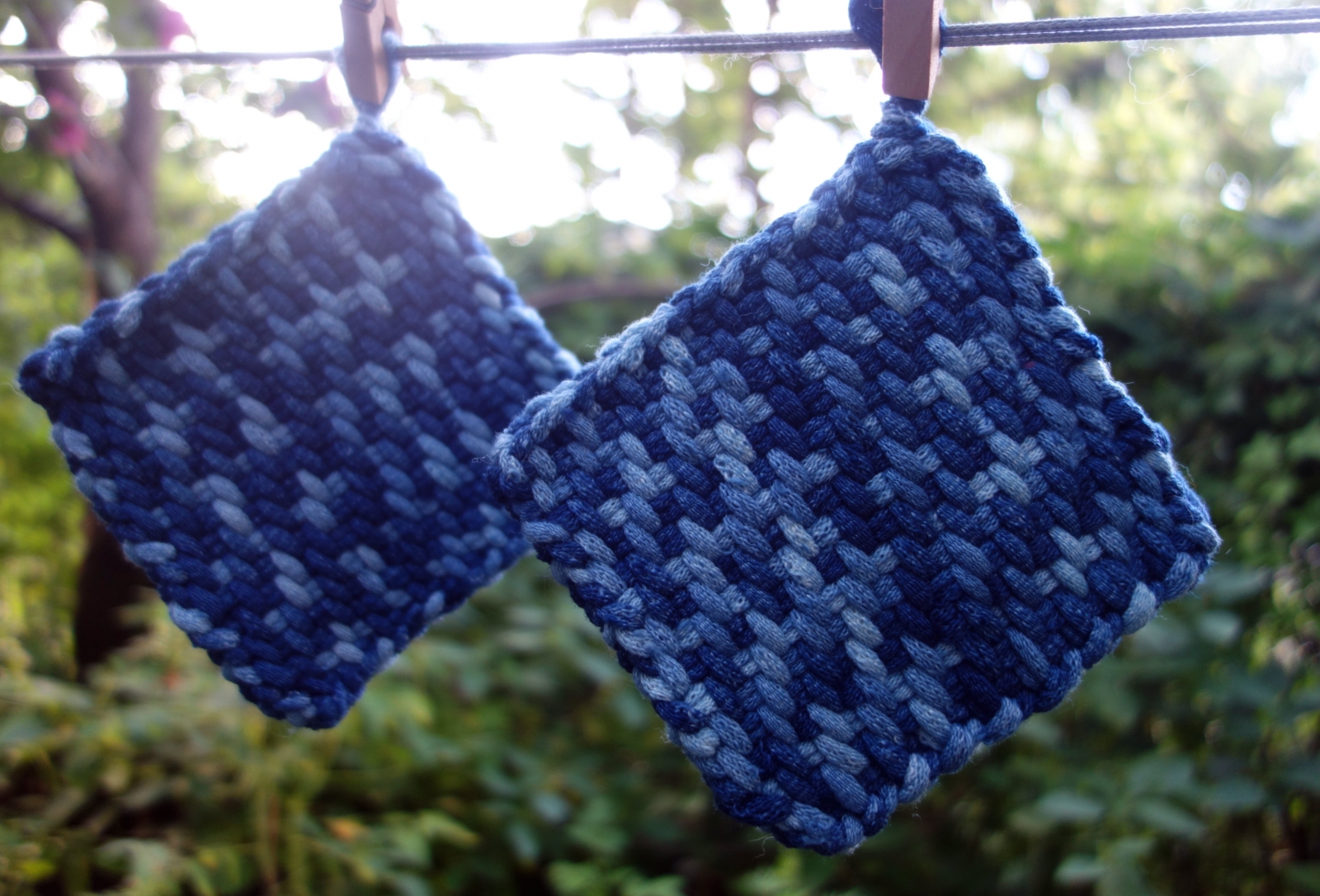 Indigo shades
---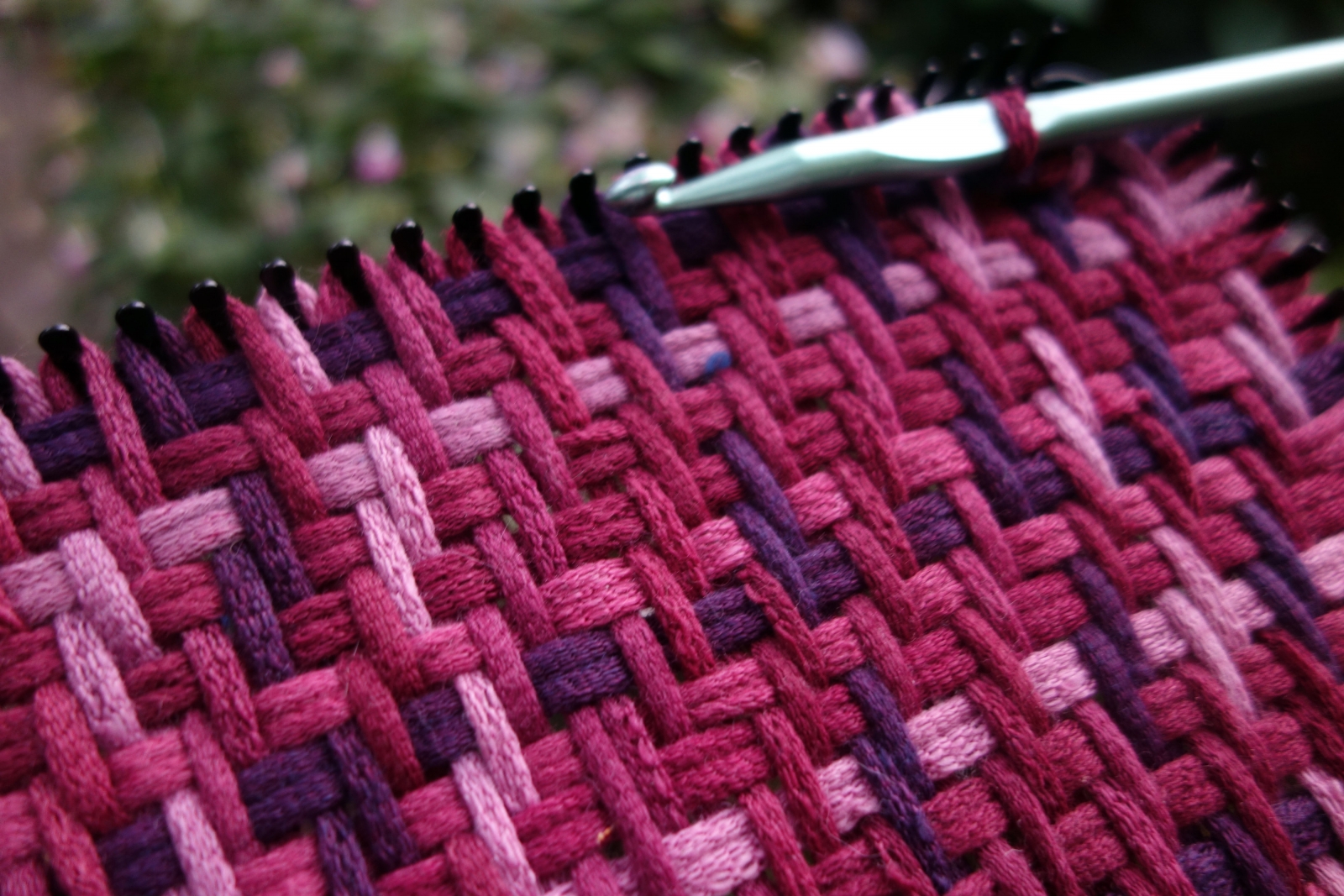 Lac and indigo
To me, the loops were worth the price...:)
---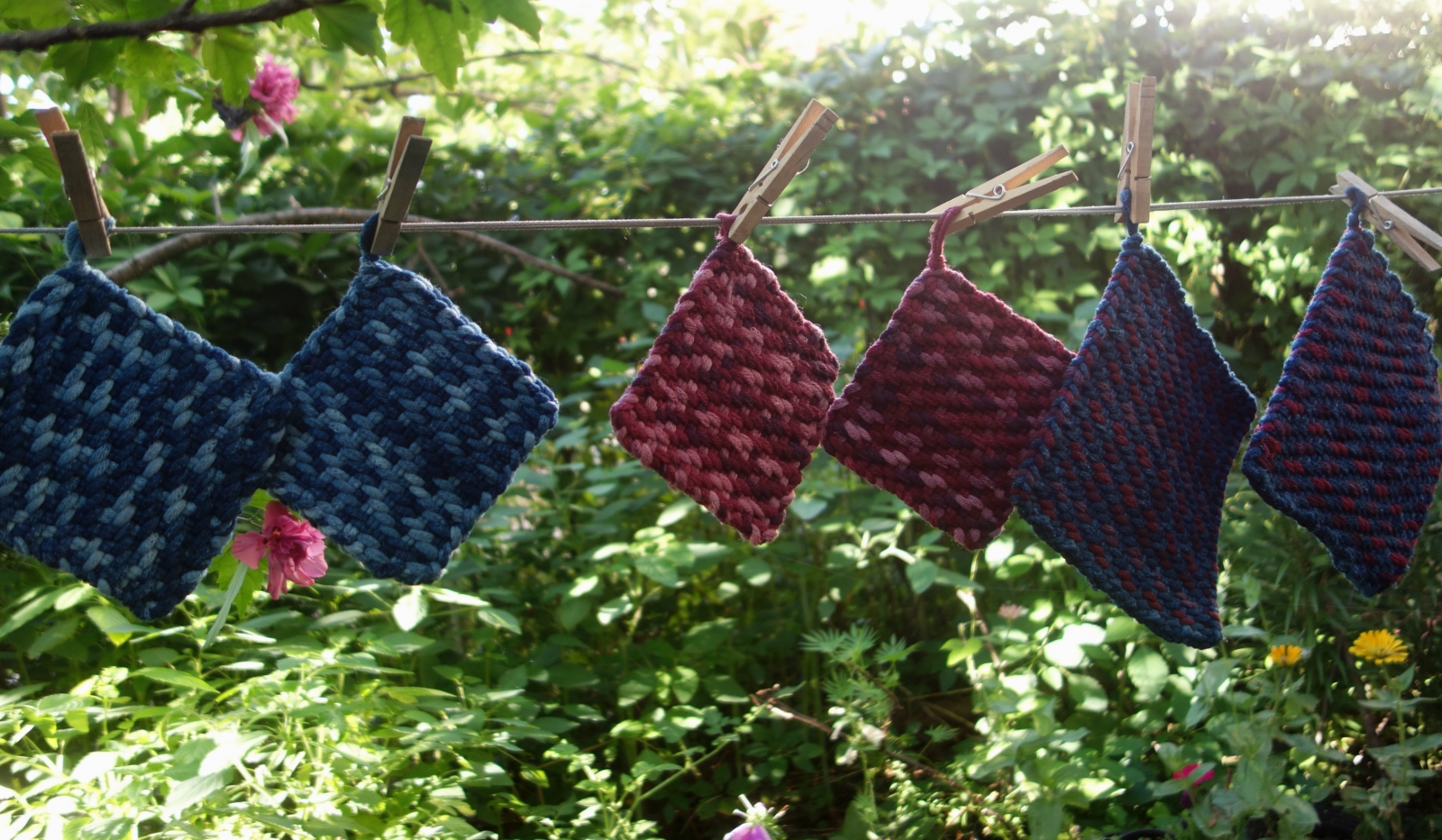 Some finished pot holders
---
---