Vintage block prints
Posted by laura bellel on November 13, 2017 |
2 Comments
---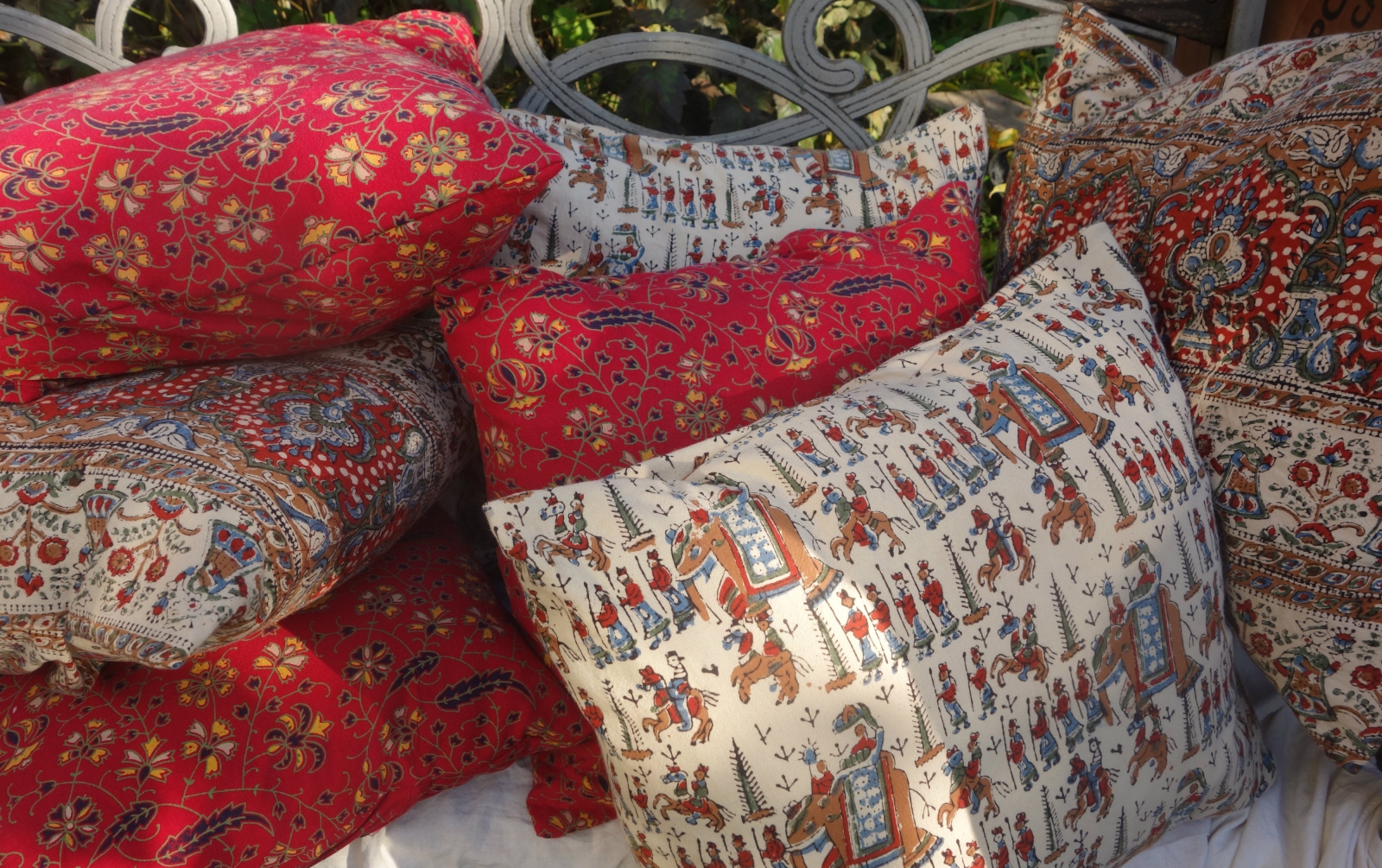 ---
I really love old Indian block printed textiles and keep my eyes open for them at yard sales, estate sales and second-hand shops. Sometimes it's hard for me to use these fabrics, just because they're so beautiful. Then I ask myself if I'm waiting until I'm 150 years old before I dare to use them?!!!?
I allowed, (forced), myself to use some of these wonderful fabrics and yesterday morning I took a few pictures of what I've made so far.
---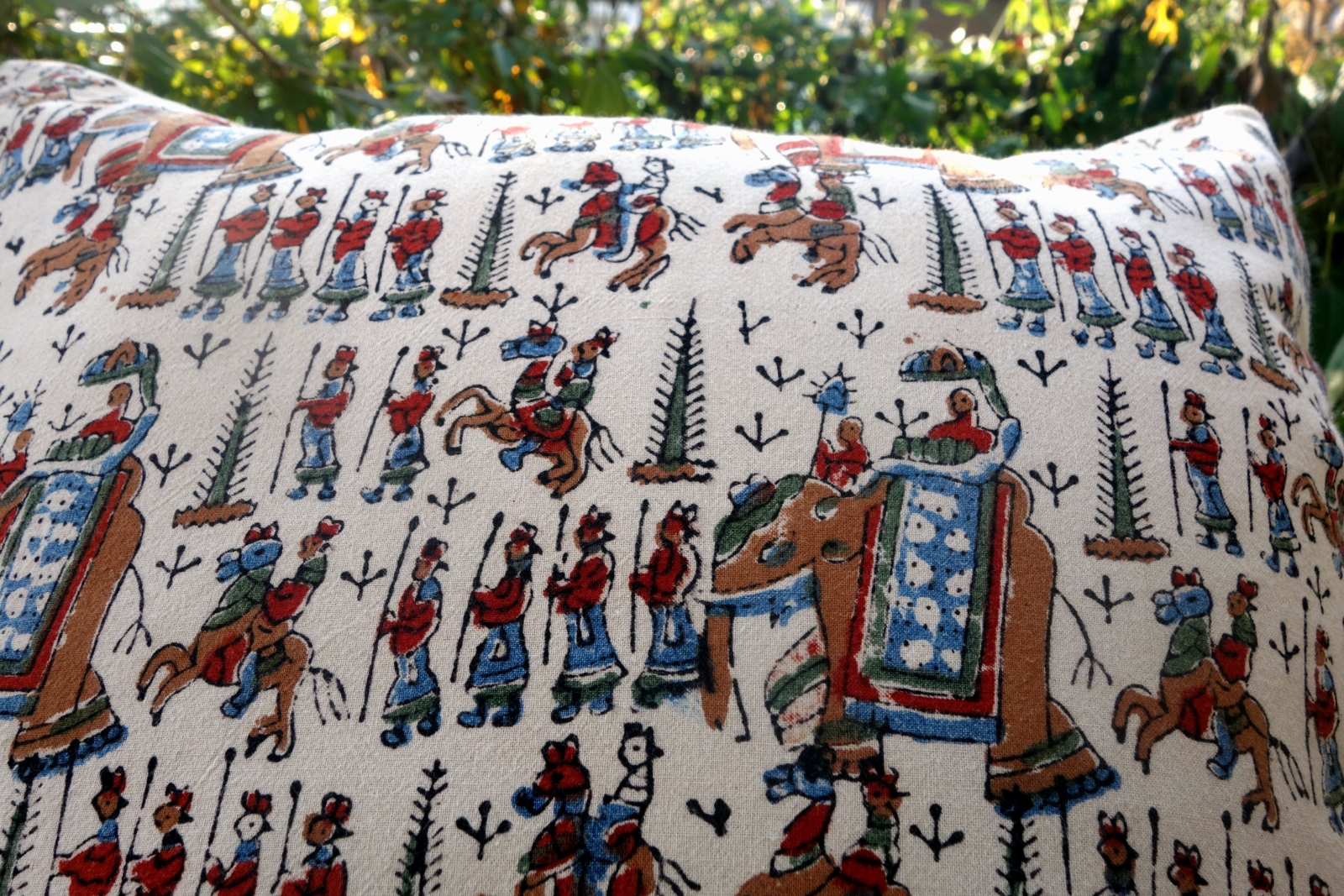 This has become a pair of pillow covers. There are elephants, horses and soldiers marching along.. This fabric was in the center of a wonderful old block print bedspread.
---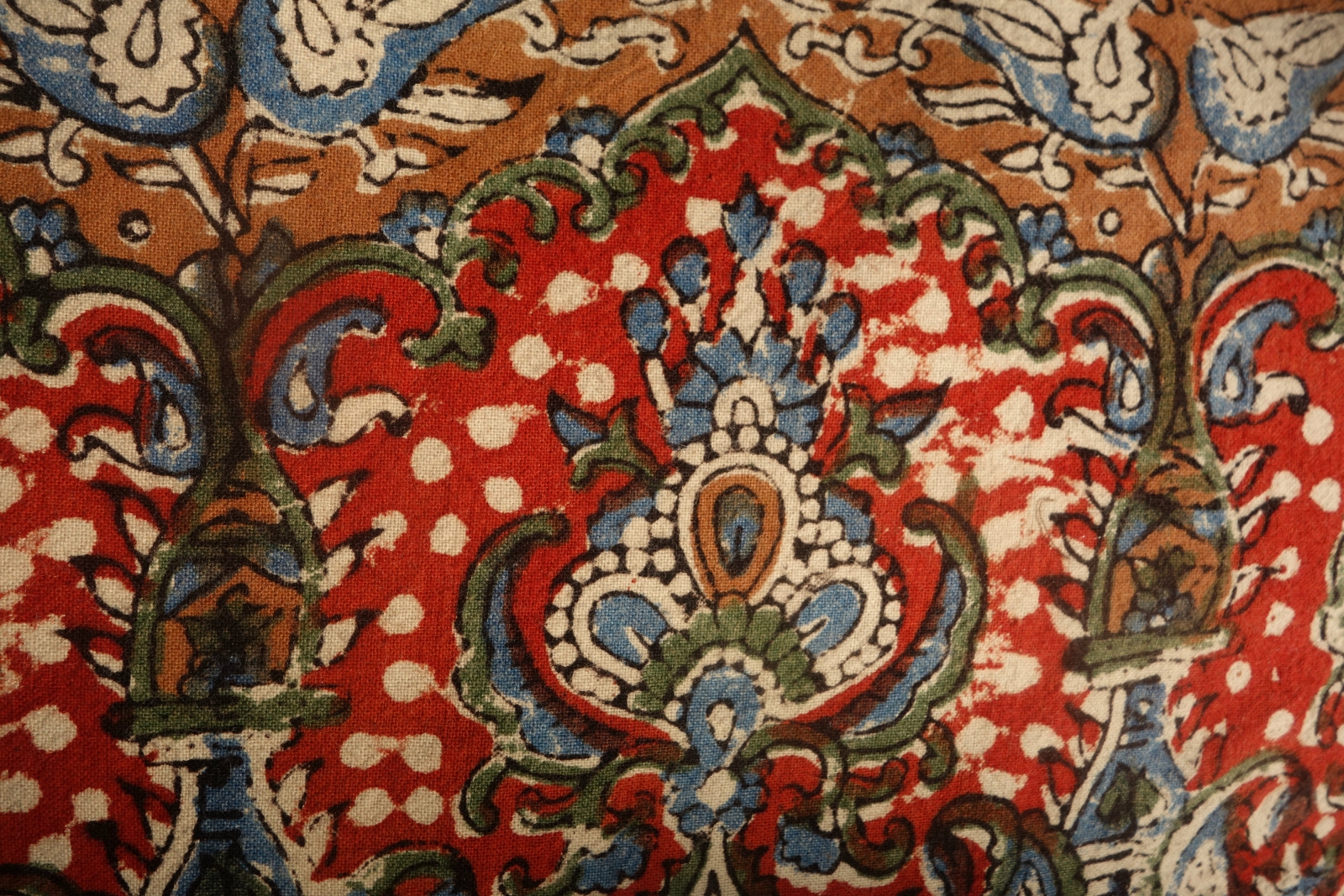 This was part of the border of that bedspread.
---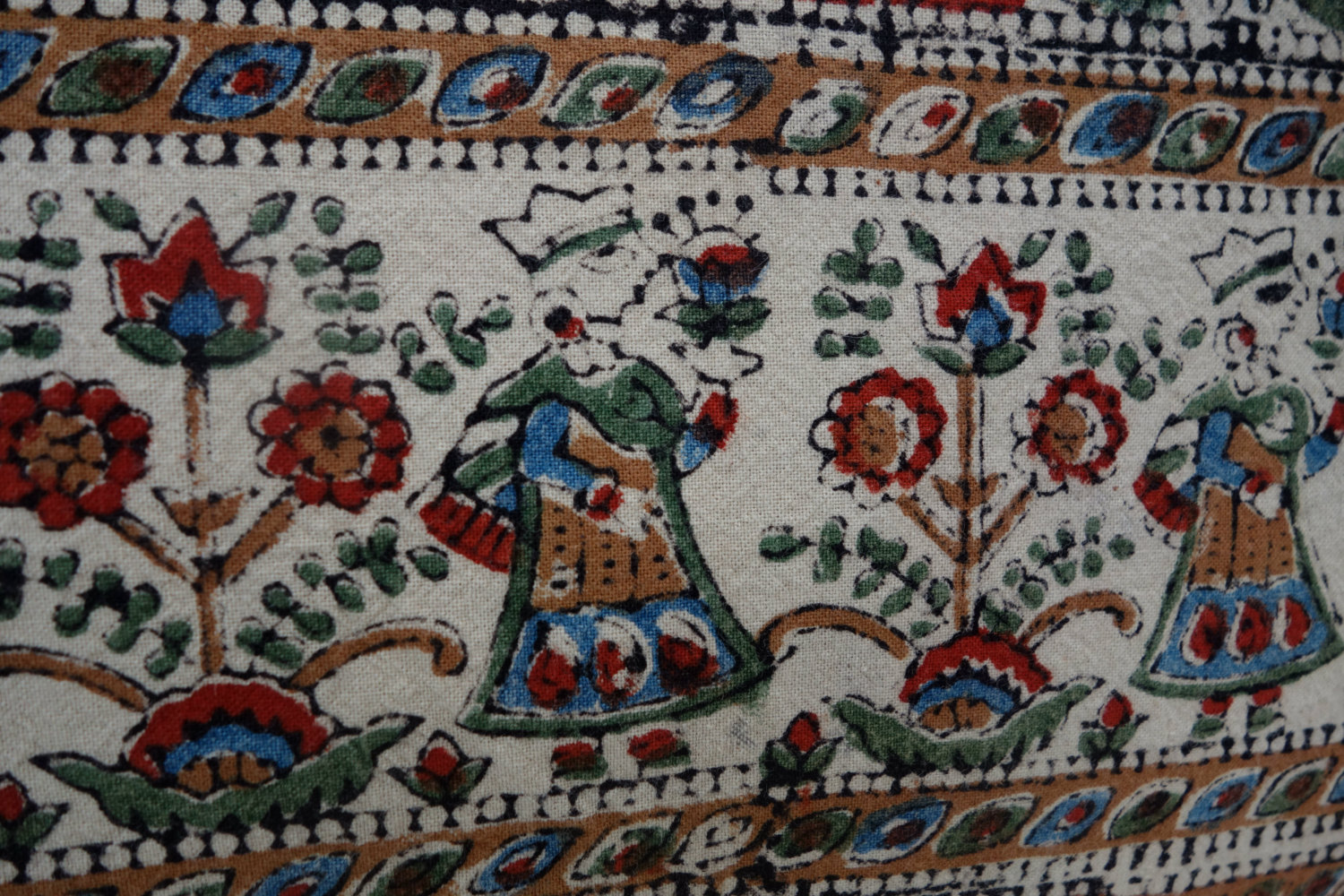 The natural colors have held up wonderfully!
---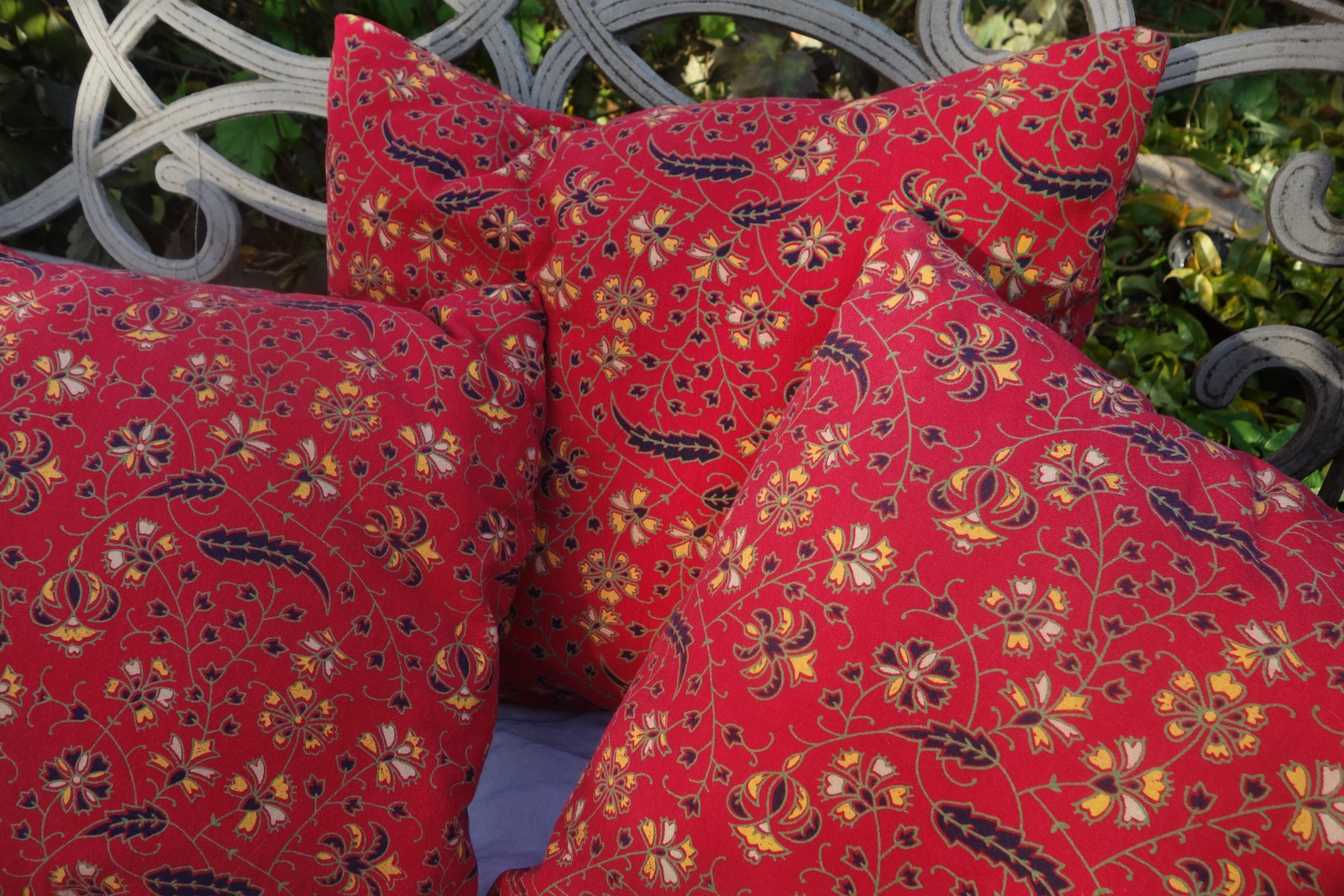 Glorious Red!
There are many more of these amazing textiles awaiting my scissors, needle and threads. Time waits for no one - I've got to get to work.
---