May color reminders
Posted by laura bellel on May 19, 2017 |
7 Comments
---
---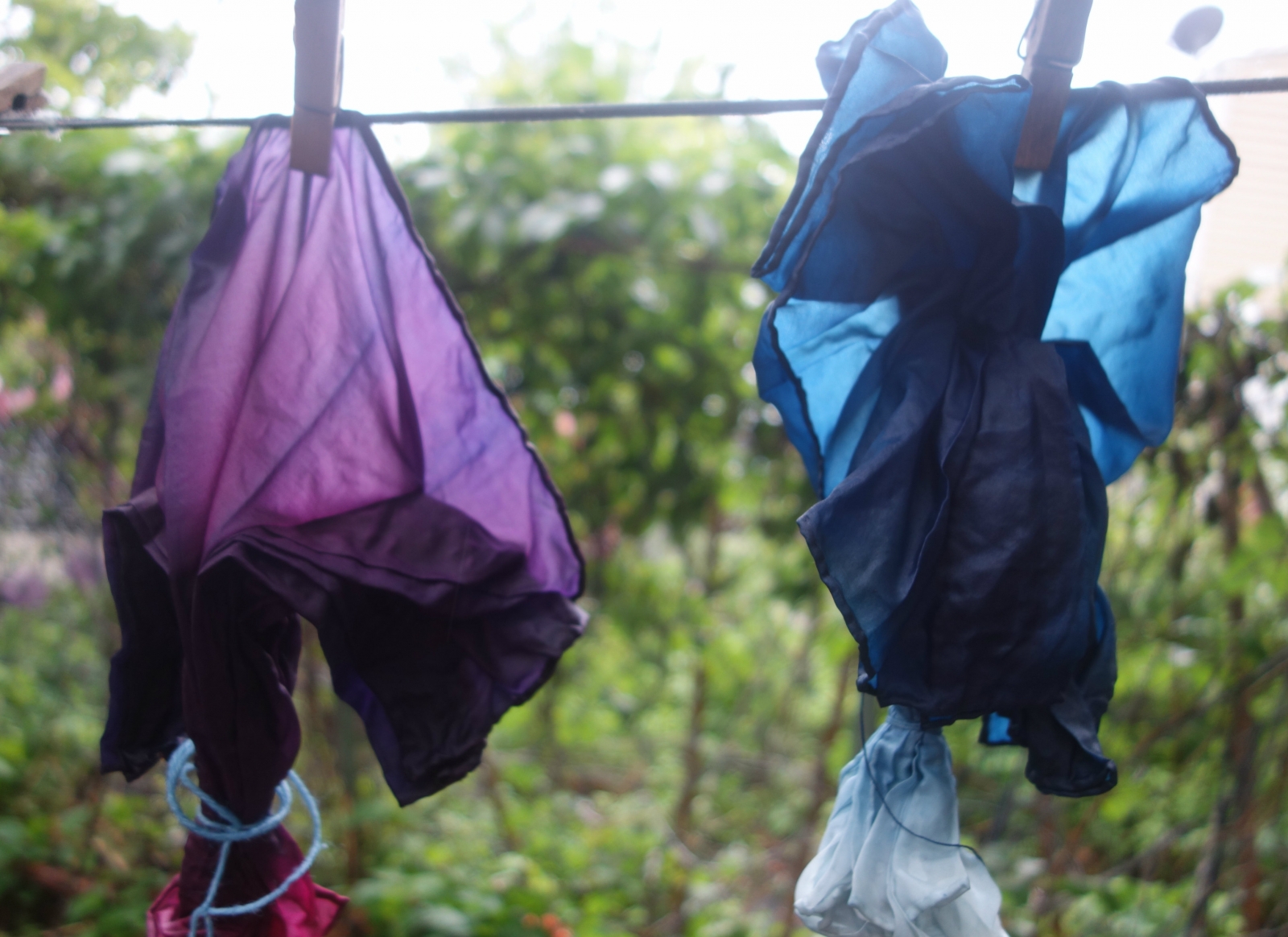 To celebrate the beautiful rich shades of the May garden, I've started a little purple, pink and indigo dyeing project.Yesterday I mordanted some silk scarves and wool with alum. After soaking overnight, they were ready to drink up the colors. I'm using madder, lac and indigo.
---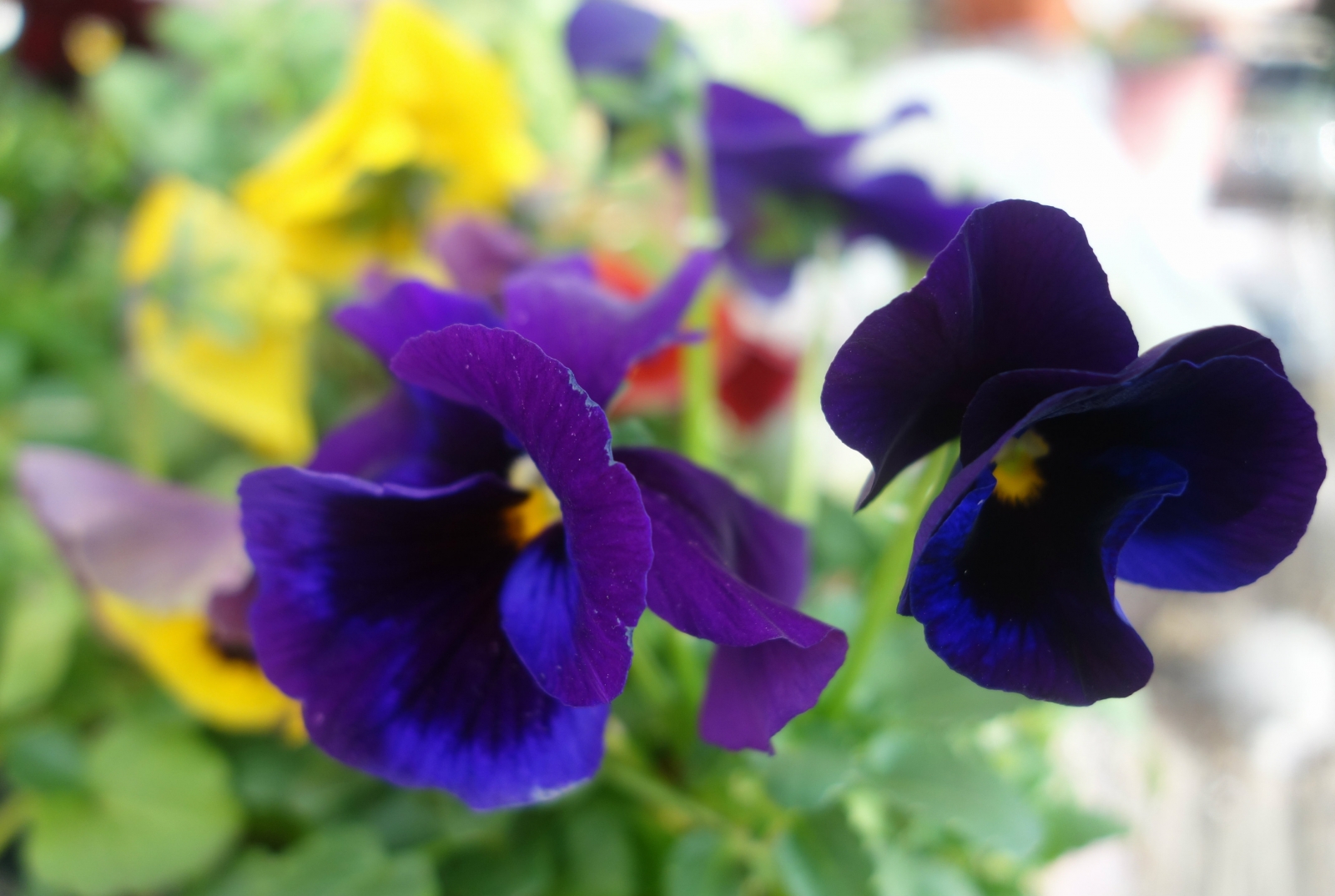 ---
Pansies
---
This is my favorite weather for gardening and dyeing - fresh and damp without harsh sunlight.
---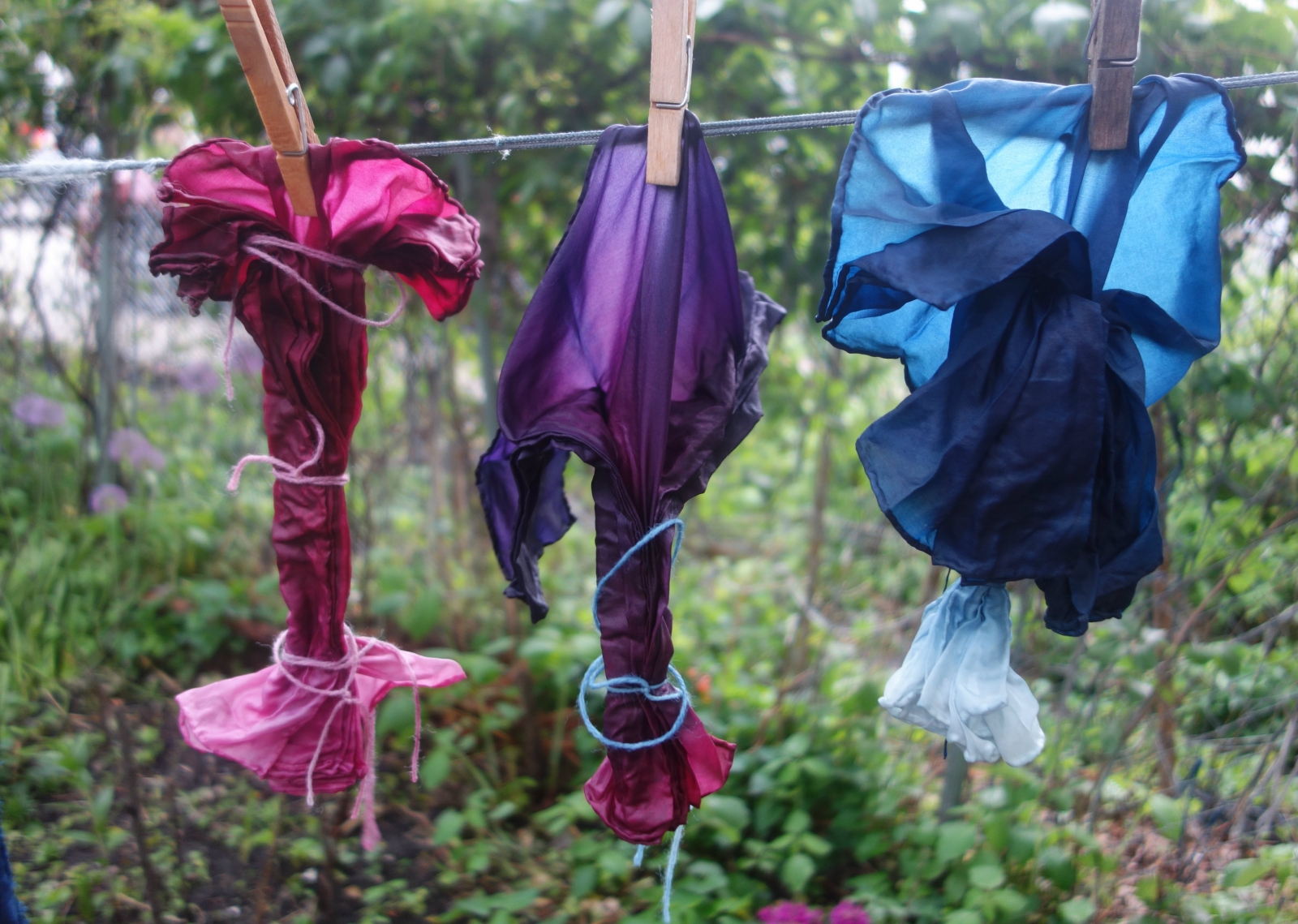 Pink, purple,and indigo in layers of wet color
---
The flowers come and go so quickly. It helps to visit the garen every day. Photographs are fine reminders.The pure colors of the garden are so inspiring. I'm compelled to use natural dyes to make textile reminders too.
---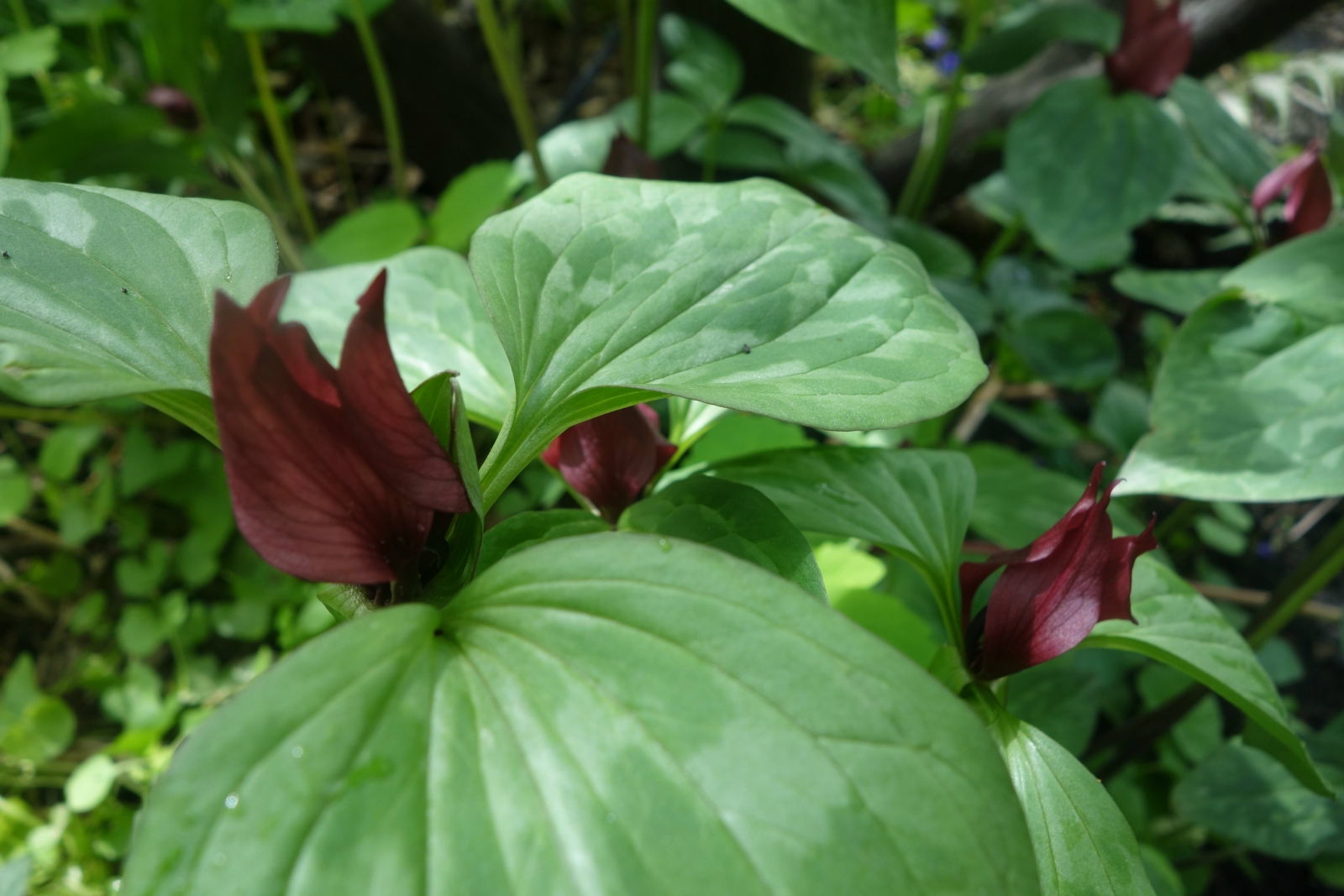 Trilliums
---
I've found that the colors of a lac dye bath seem to shift from ruby, crimson, rose and pink to a lavender gray if the dye is left to sit very long, or when a lot of the pigment is depleted. This seems to occur no matter what the temperature of the liquid, the fiber I use, and in spite of any additives. Though these secondary colors are lovely and elegant, I want to use as much as possible of of the rose and pink shades first Wool is good for collecting these colors. I'll work with the stately gray tones later.
---
---
Wool and lac
---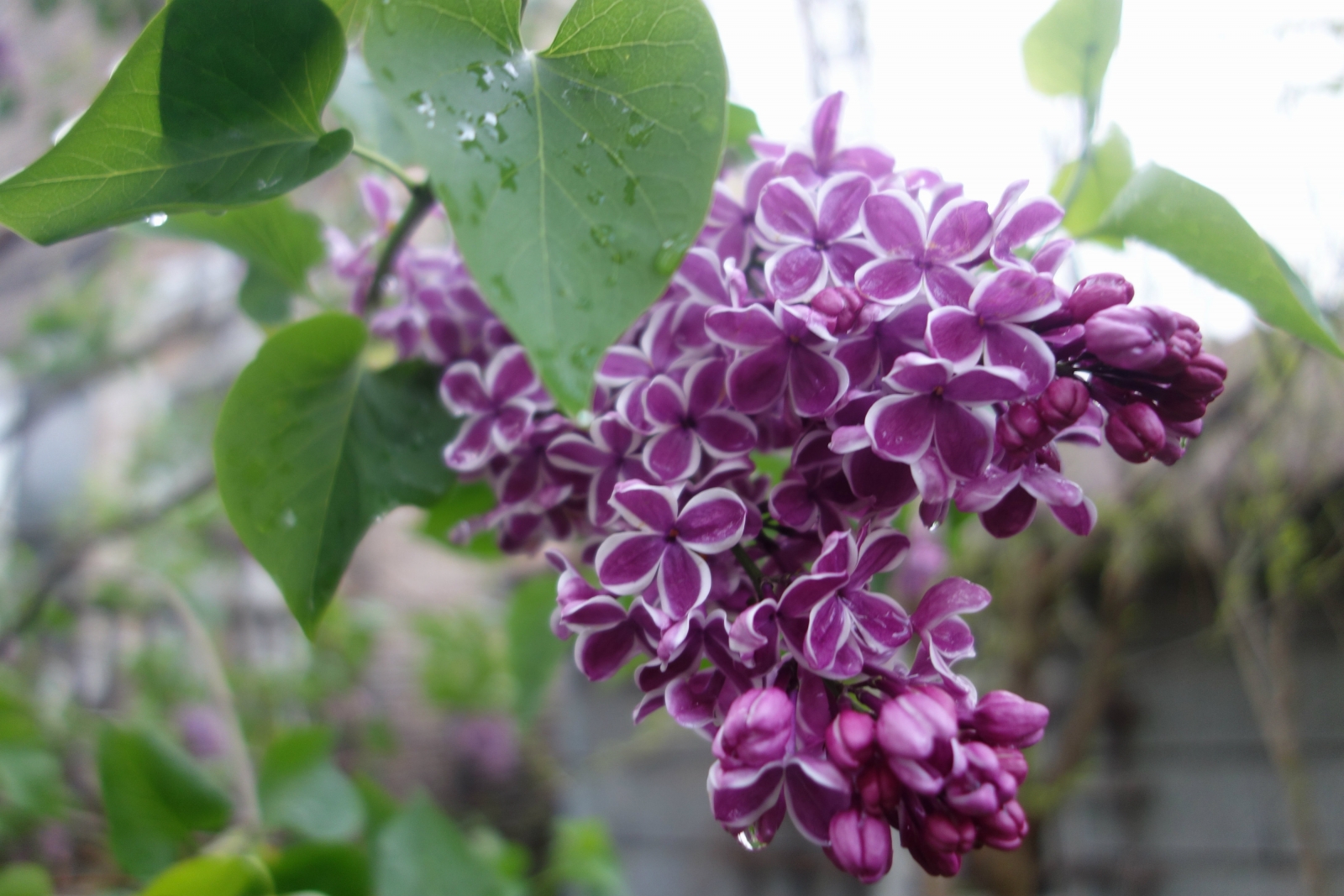 Drippy lilac
---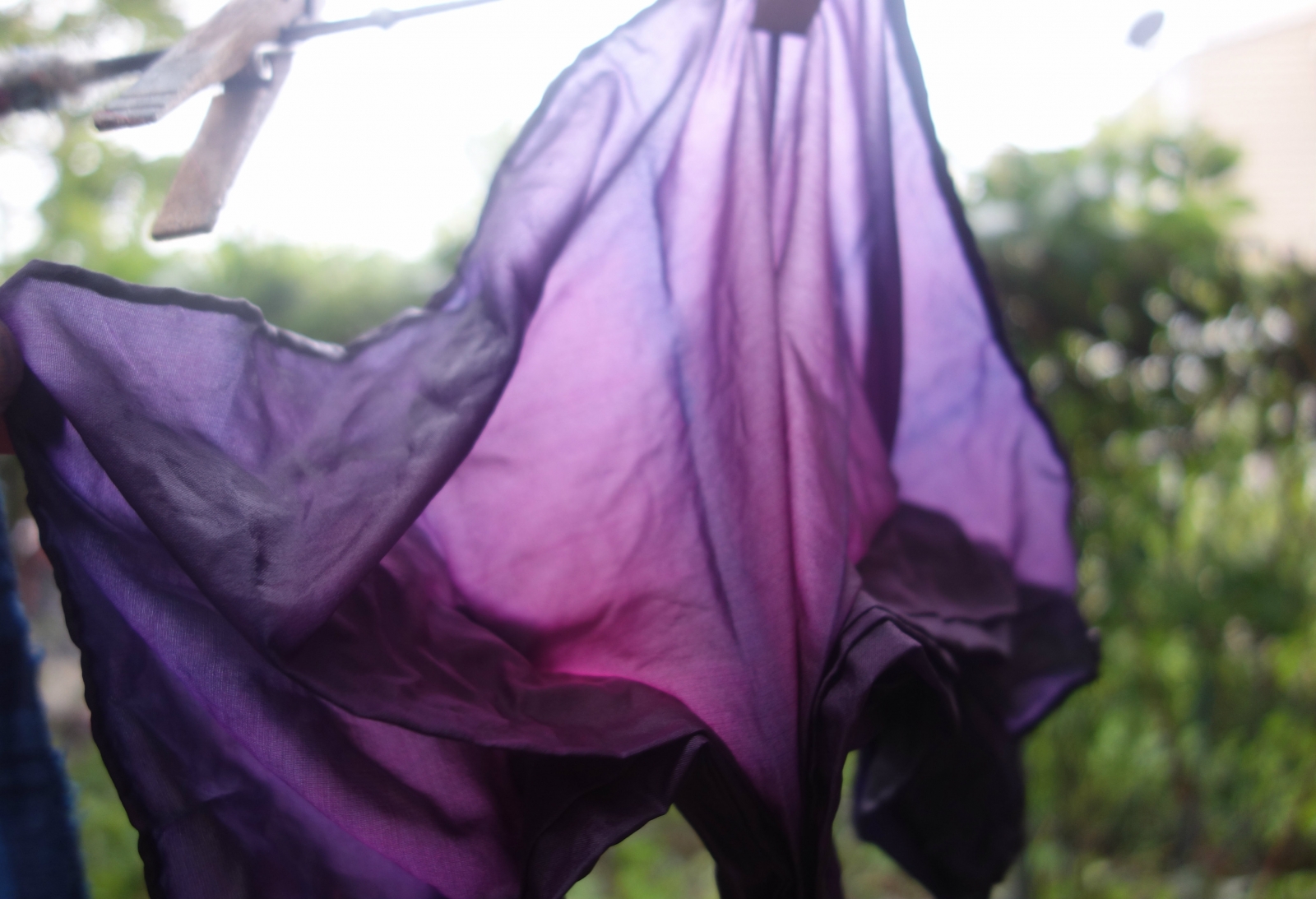 ---
Drippy purple silk
Last of the lily flowered tulips with Humphrey, my helper in the background.
---
---