Madder roots and silk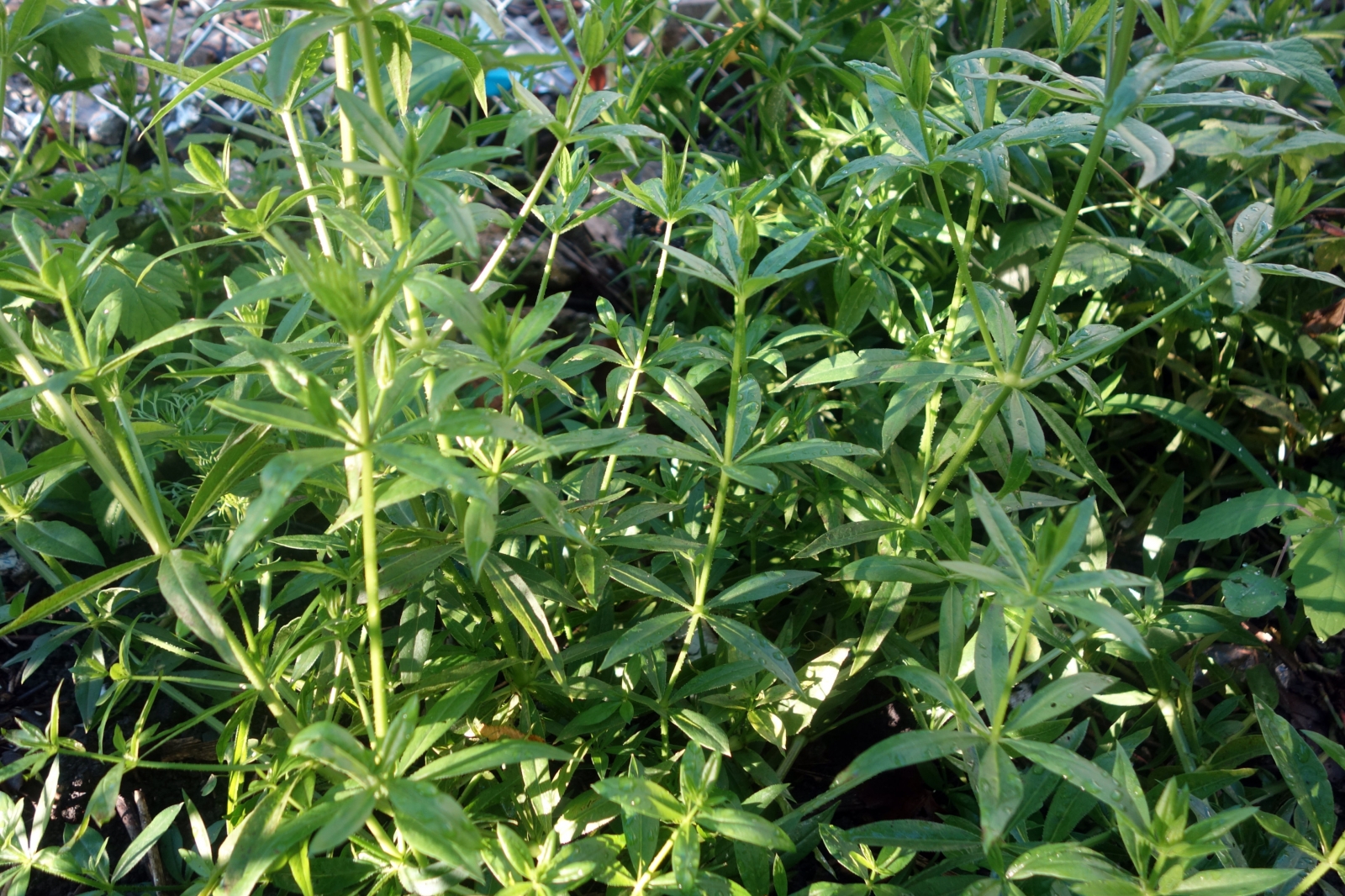 Madder patch May 2017 (rubia tinctorum)
---
I've used and re-used all of last years' home-grown madder roots so many times that now there's barely a whisper of pink left. Although they still look rosy- red, I don't know if I can coax any more color from these roots. They're so pretty, I don't want to compost them yet. I might just dry them once more for a future experiment.
---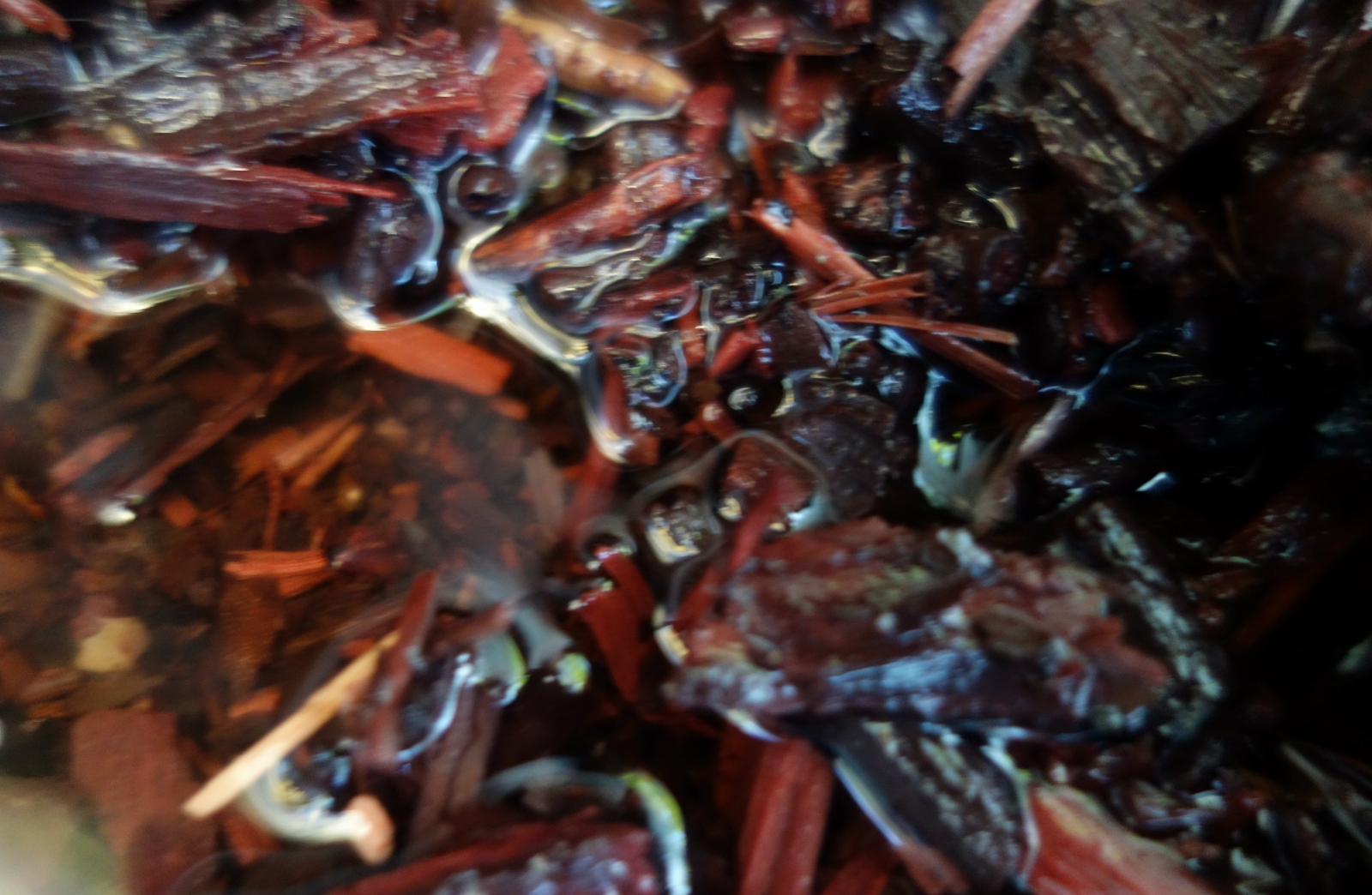 ---
Old madder roots from last years' garden
---
This week, I began a new dyebath with a package of chopped madder roots sent from a friend on the west coast. Along with the roots, the bag contained a large amount of chaff and brownish-orange dust.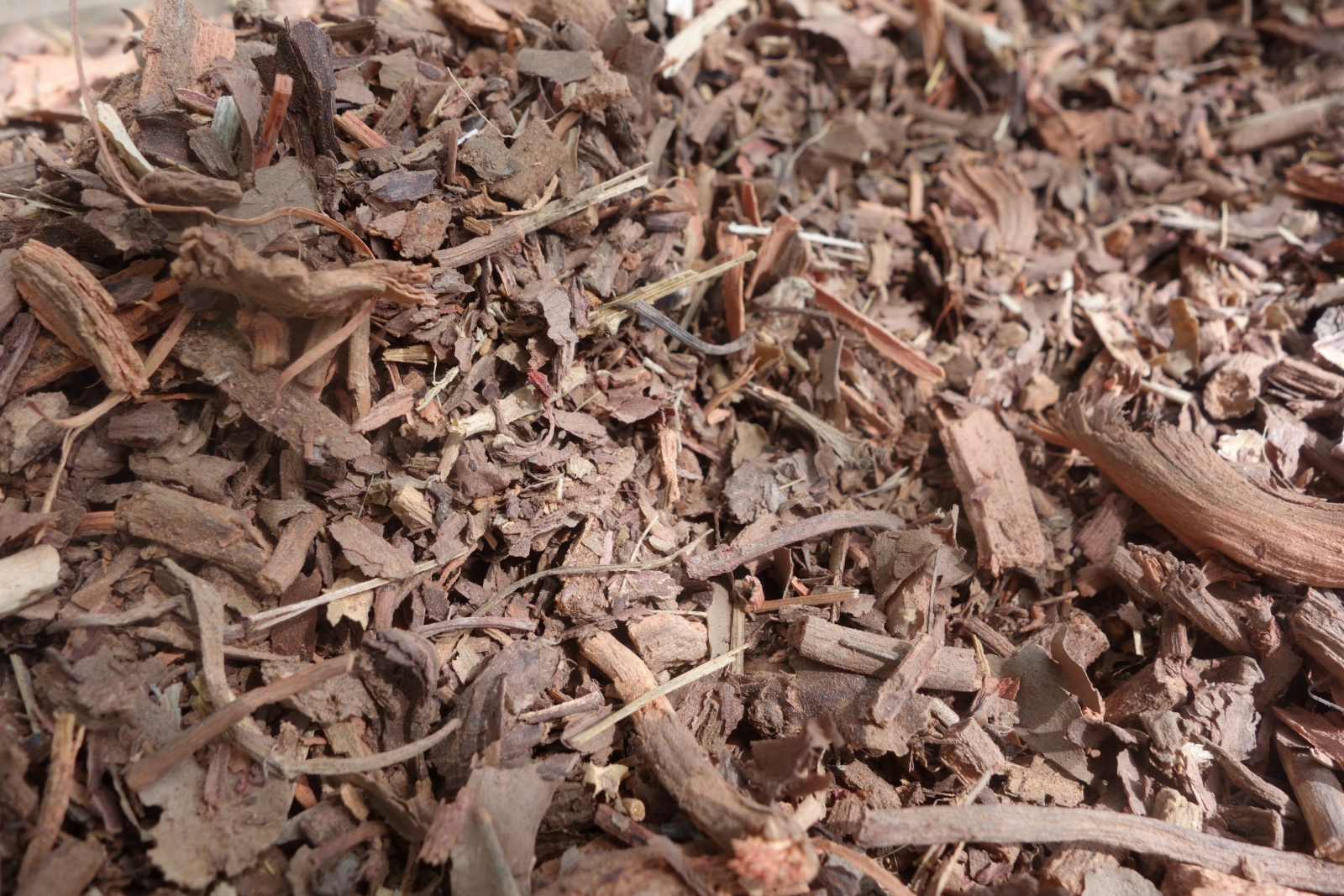 ---
Dusty madder roots
---
I rinsed the roots until the water was nearly clear. Then I left them to soak in cool water.
---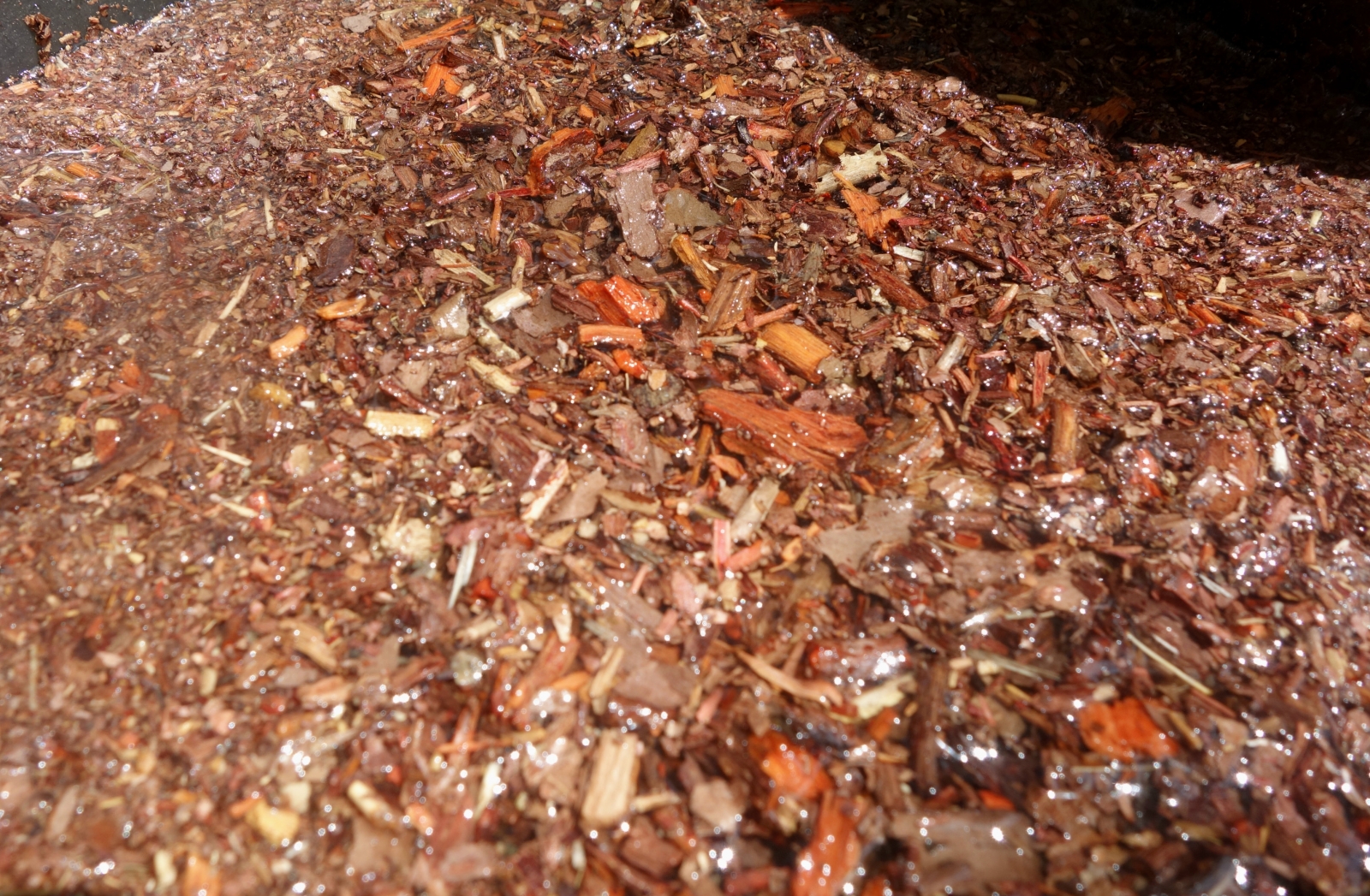 ---
Earlier, I prepared some skeins of silk thread. After washing and rinsing, these were placed them in a bath.of alum and warm water. and left to soak up the mordanted water overnight.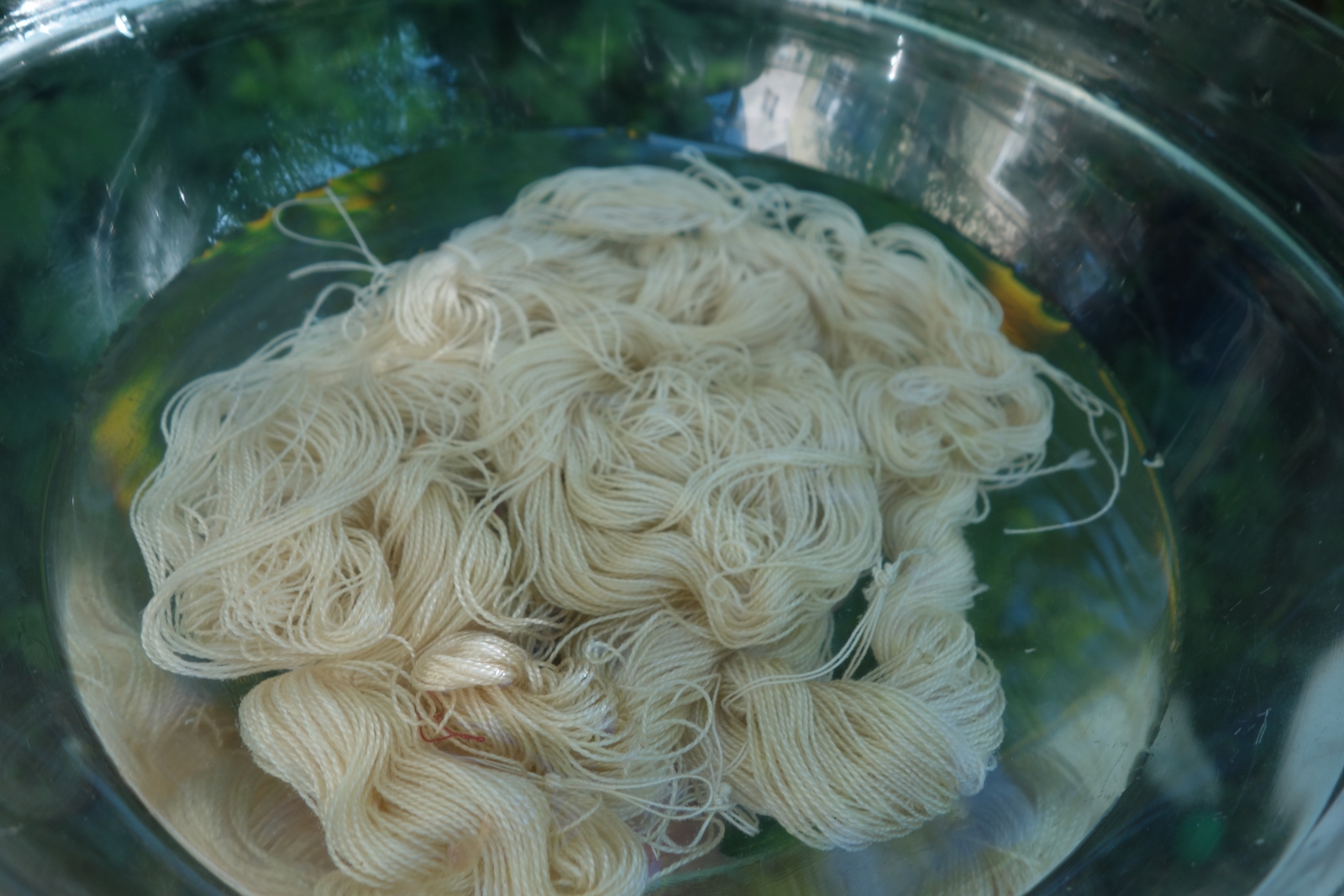 ---
Silk thread in alum water
---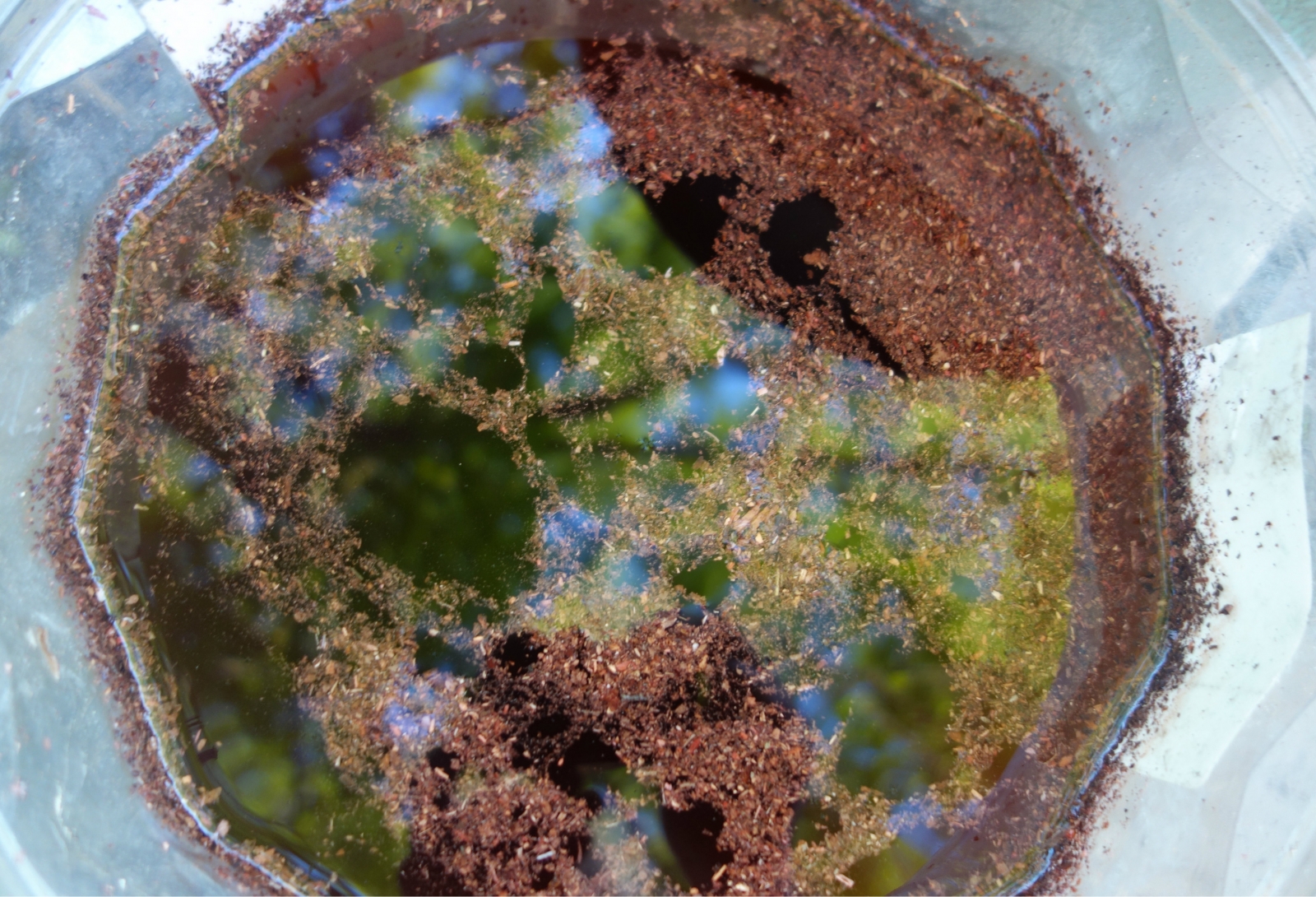 ---
Trees and sky relected in the bowl of madder
---
So far, the color on the silk thread is light orange-coral. I think as these madder roots soak, stronger and deeper. dye colors will develop.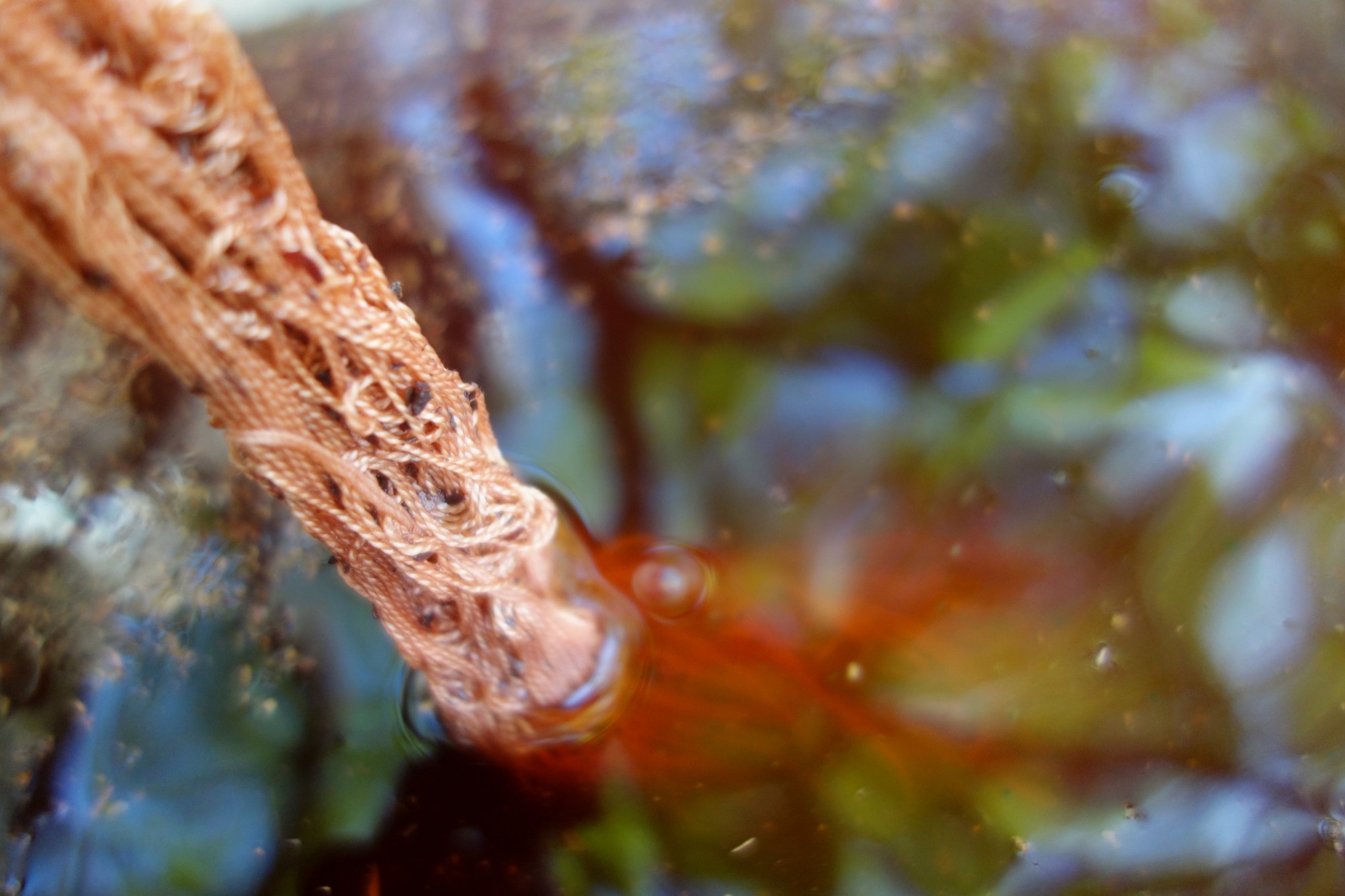 ---
After 6 hours of soaking
---
Usually I prefer deeper madder shades, but I just couldn't wait! I'll justify finishing this group a little early by remembering that variety of light and dark is important too. I like these pale pink, coral and peachy colors. I'll leave the madder roots soaking so the dye bath can get stronger.Then on to deeper and darker shades.
---
---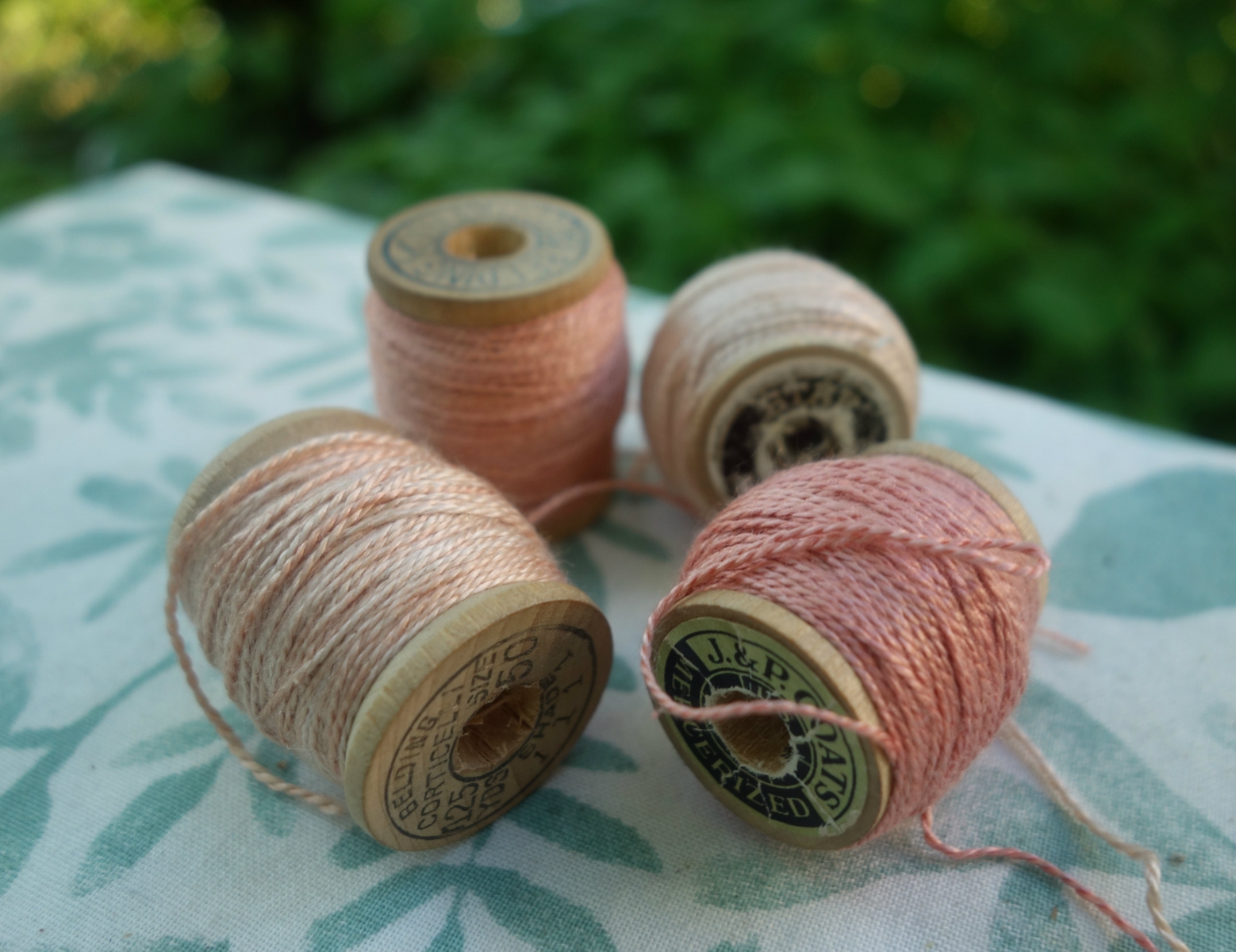 Pale madder shades