December 9 2022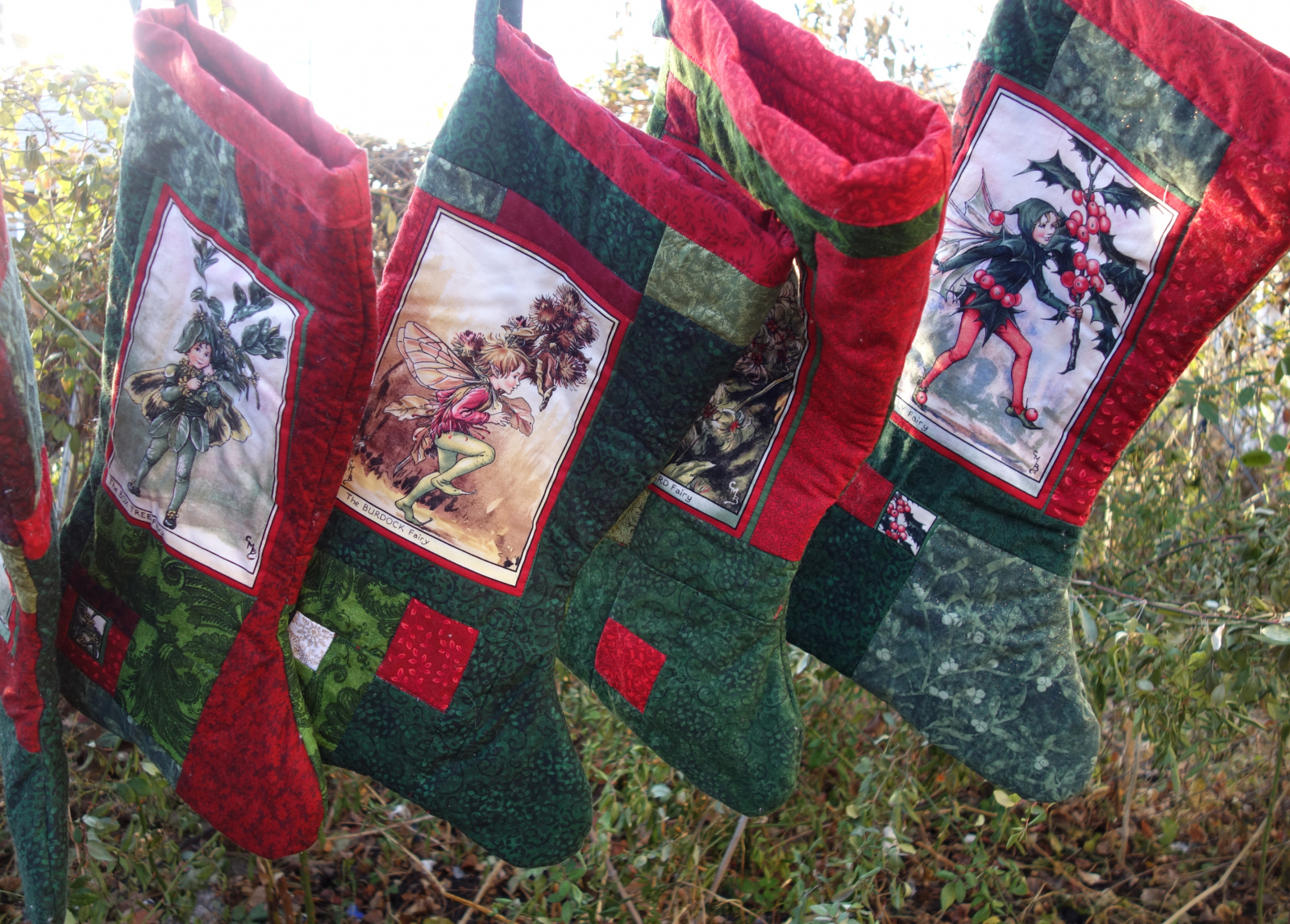 ---
It's been such a long time since I've added anything to this little blog.
The months have marched along, full of wonder, action and beauty. It's impossible to gather them back, but it's not too late to begin sharing again.
---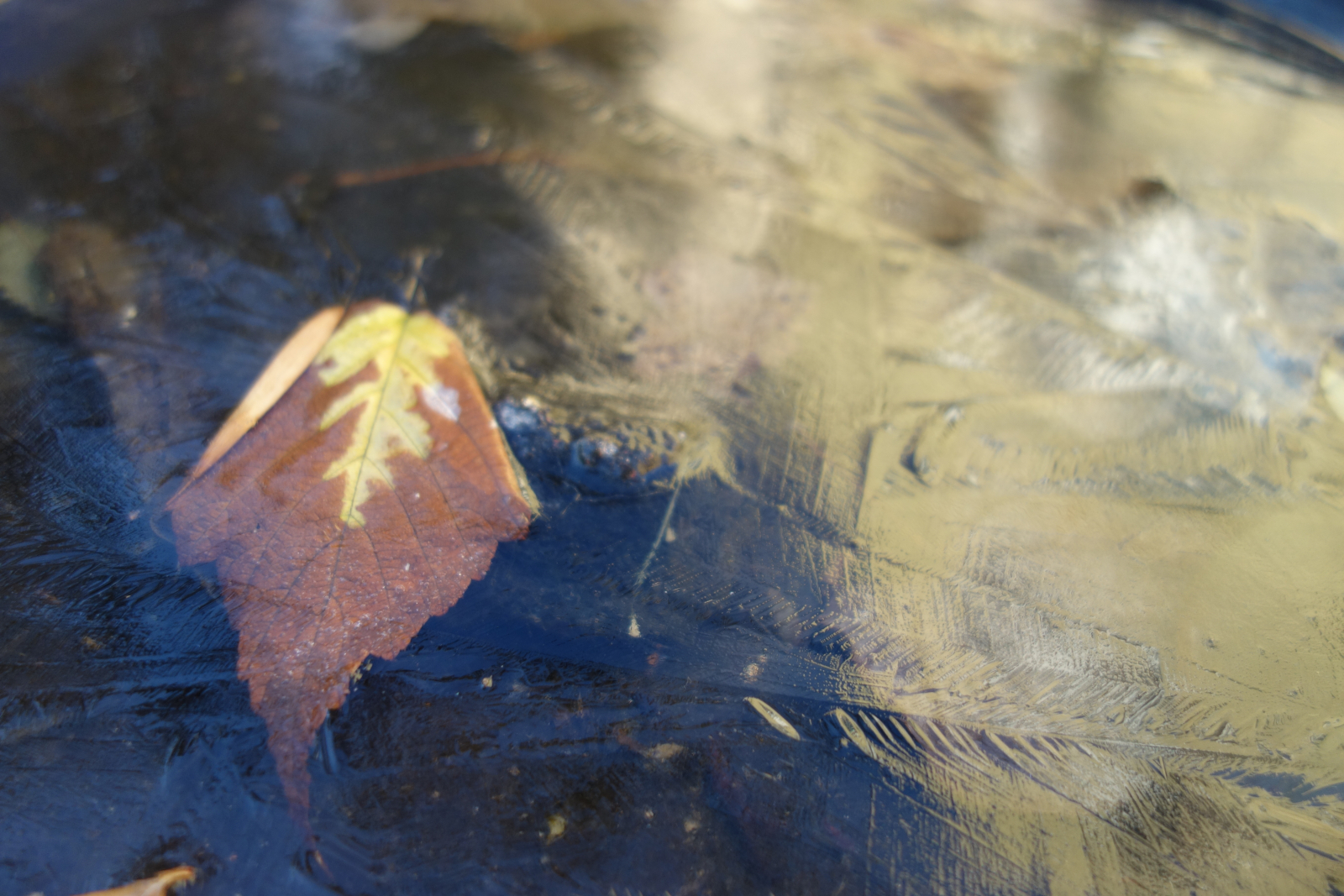 The bird bath
---
The neighbor's magnificent elm tree was cut down this September. The process was very unsettling, to put it mildly.
---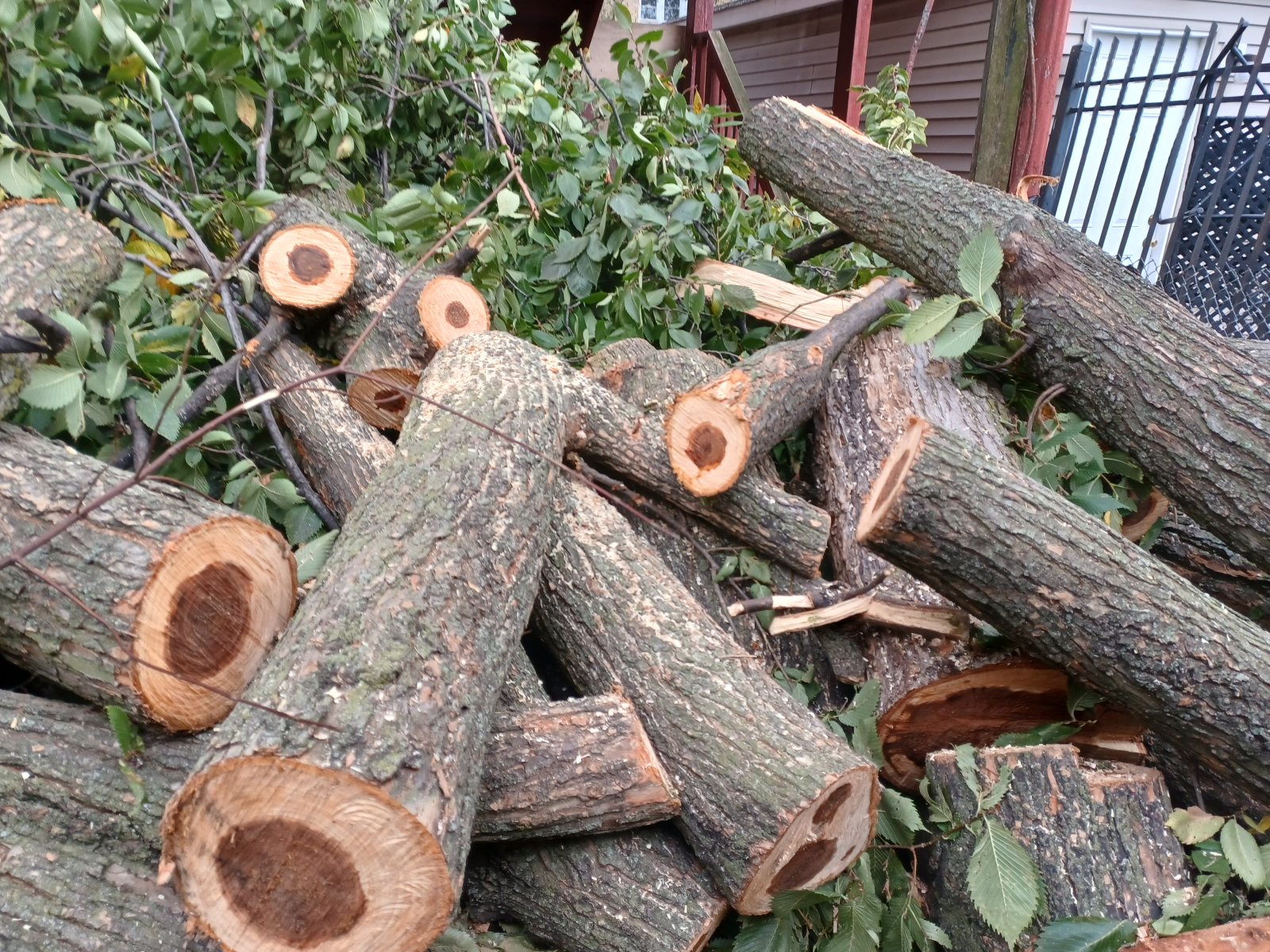 A small part of the cut down elm tree.
---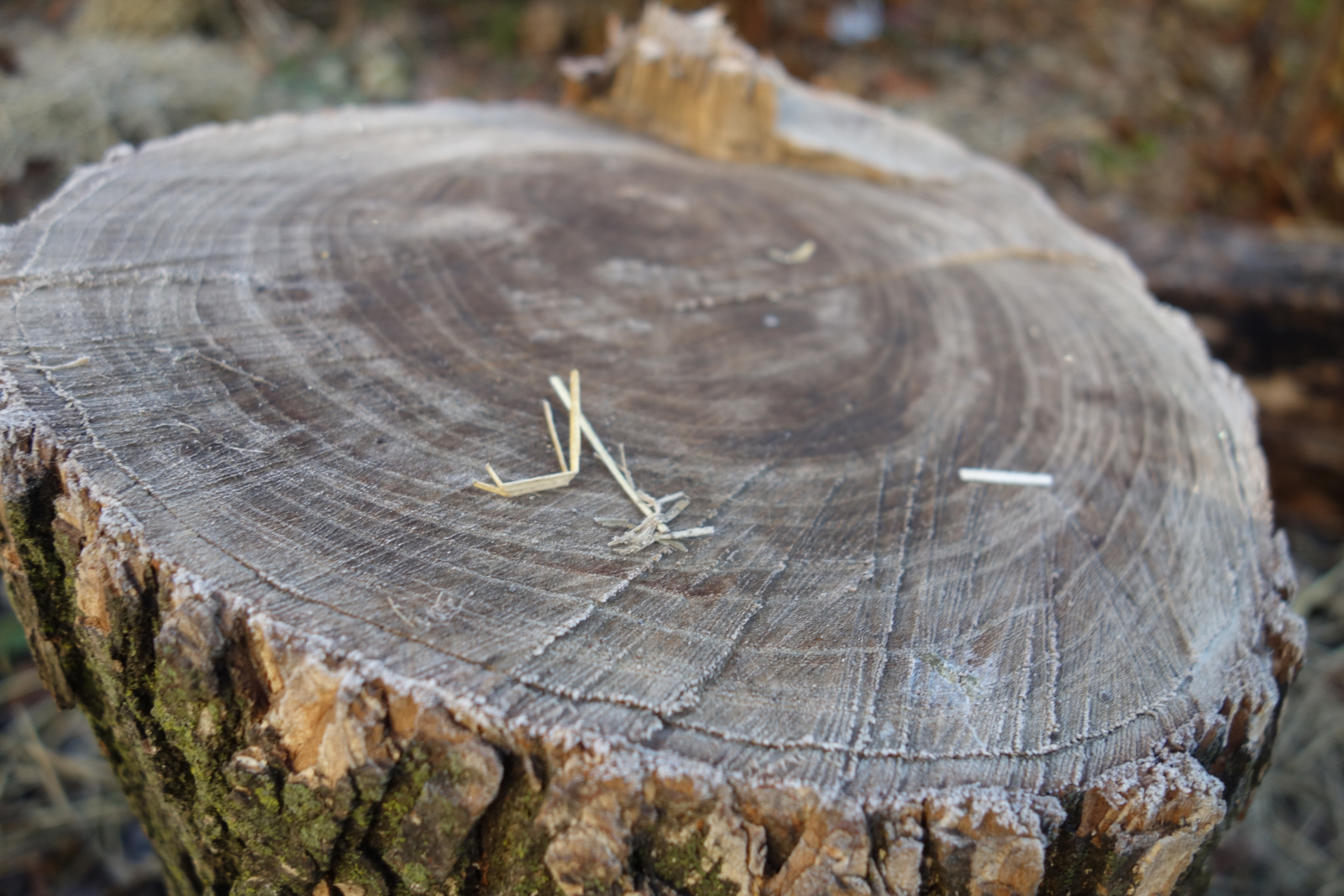 ---
I asked for a couple of the logs. The birds and cats take turns perching on them.
---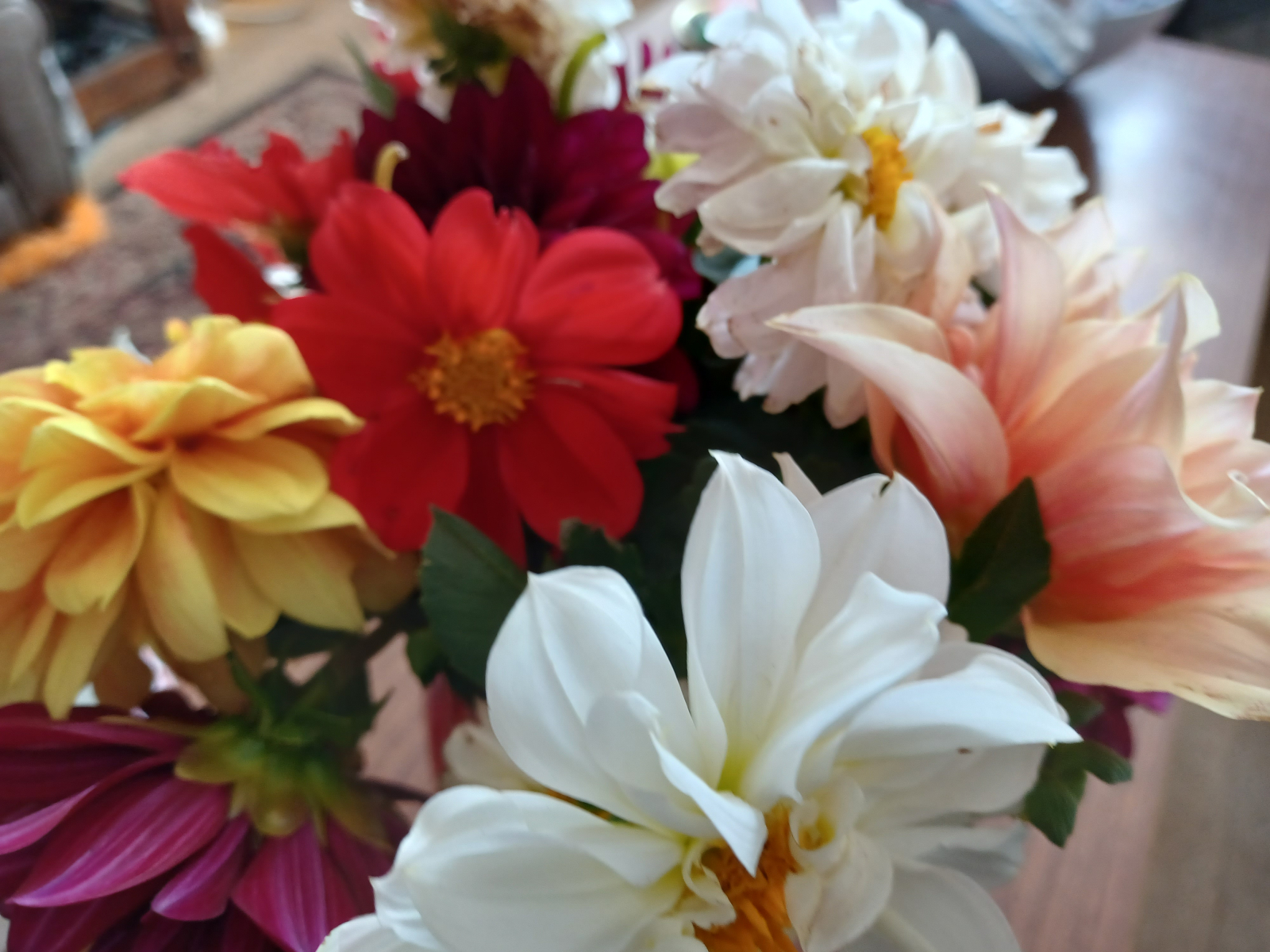 ---
The dahlias were really fantastic. We dug up the tubers to save over winter. I hope they'll survive!
---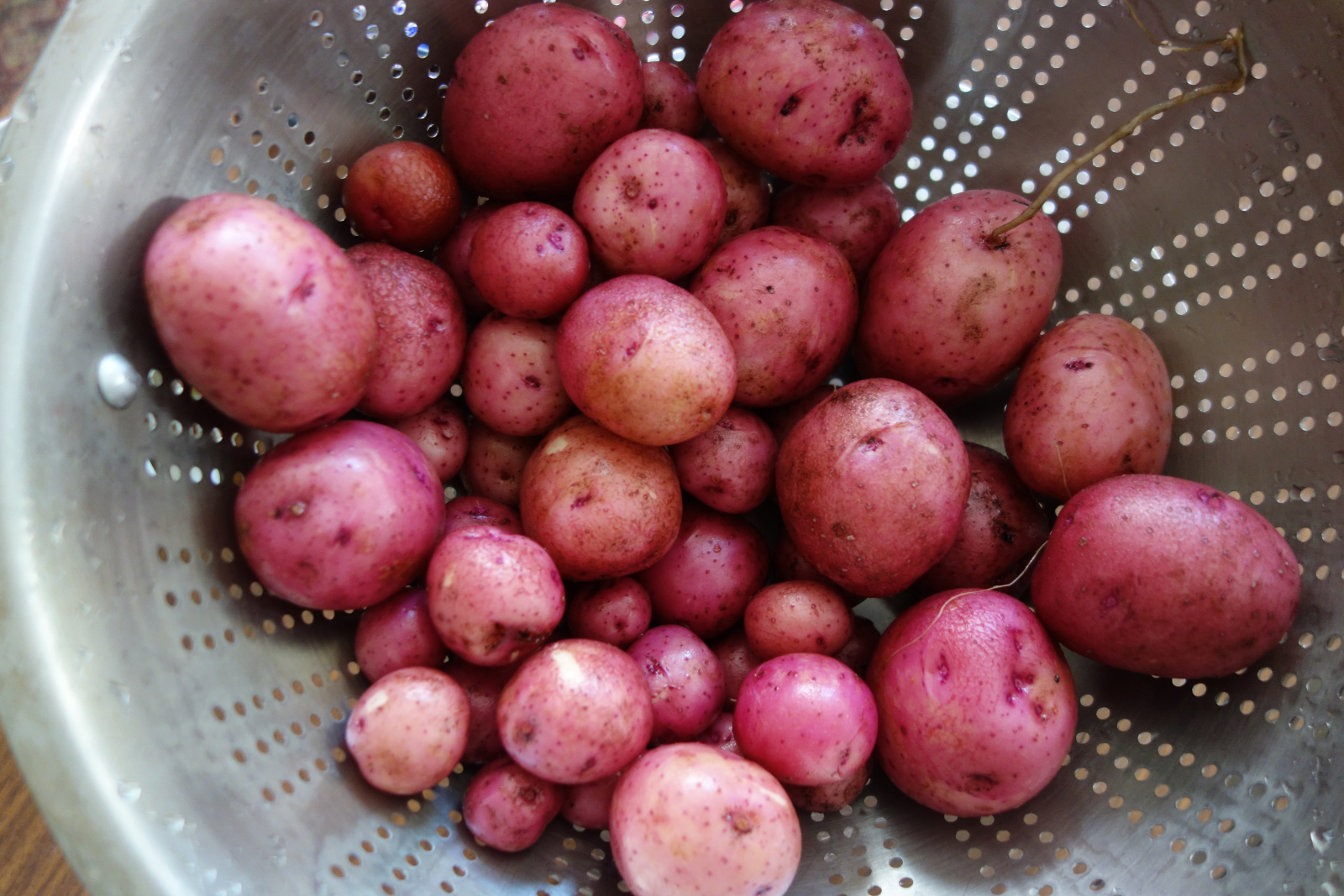 ---
We tried growing seed potatoes for the first time. They were delicious served with salt, pepper and butter. Maybe next year the harvest will be a little larger!
---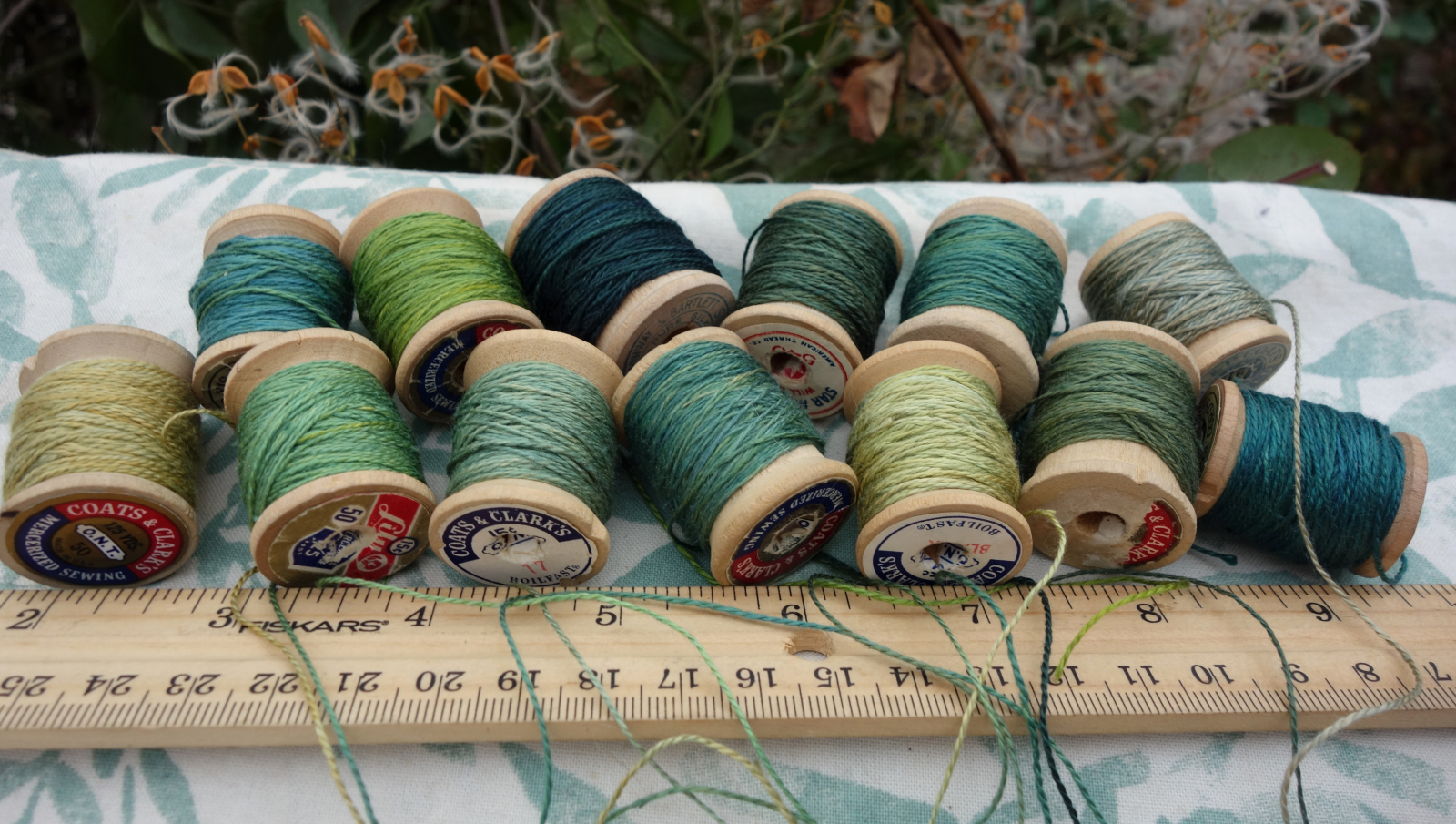 ---
The dyeing proceeds.
These silk threads were dyed with combinations os coreopsis and marigold flowers, onion skins and indigo. It's difficult to achieve really pretty shades of green!
---