August 2020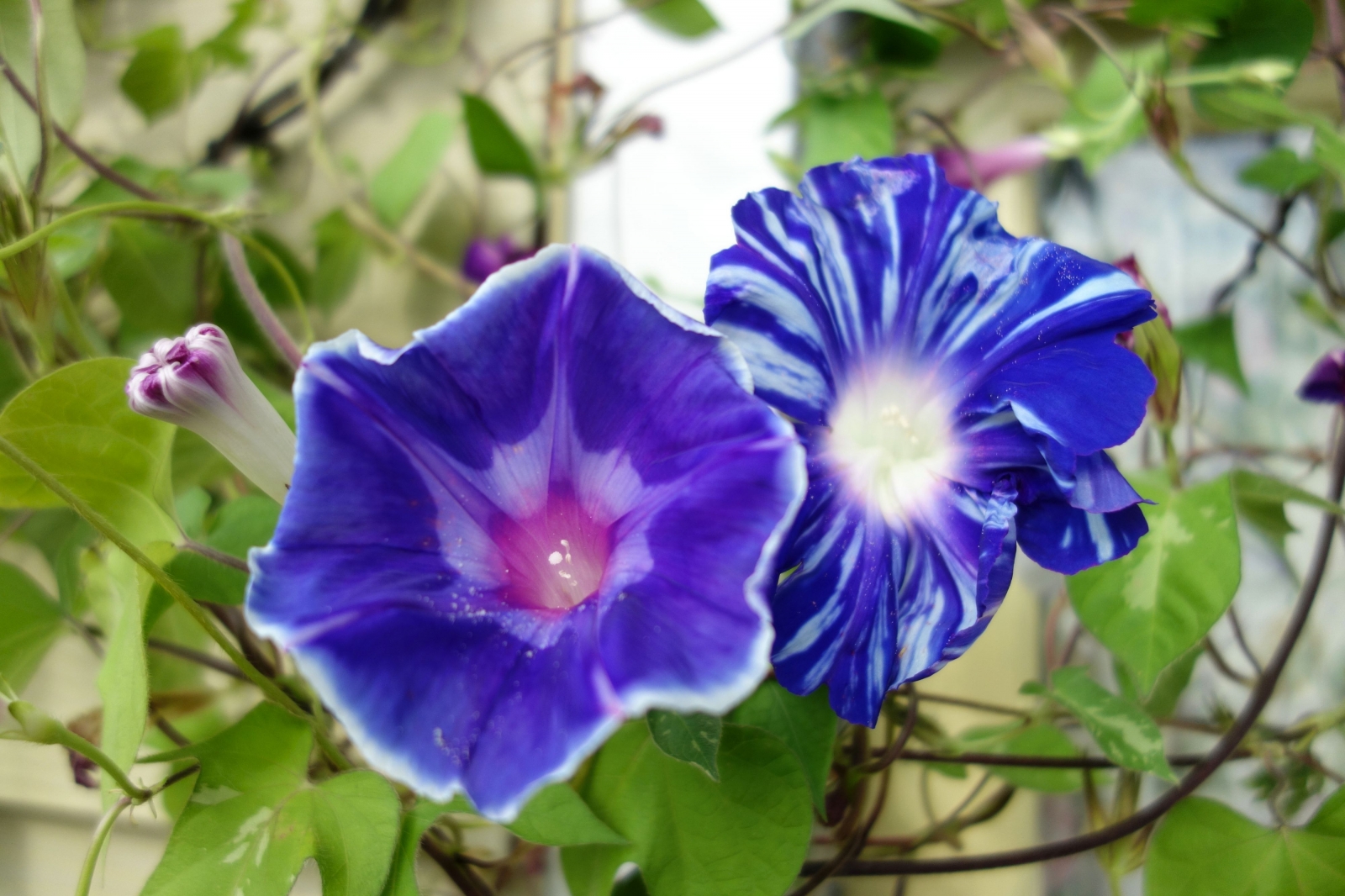 ---
The outside world is very strange and it's not so dependable right now. Routines have been obliterated, and the ordinary has been lost. In our city of Chicago, each day contains unwelcome surprises.
The backyard world of the garden is true and dependable. There are always changes, mostly gradual and sensible. Every year the garden is a little different, but always a delight.
These Japanese morning glories have just begun blooming. Since the days have been so hot here, the flowers don't last very long. They sort of melt in the hot morning sunshine.
---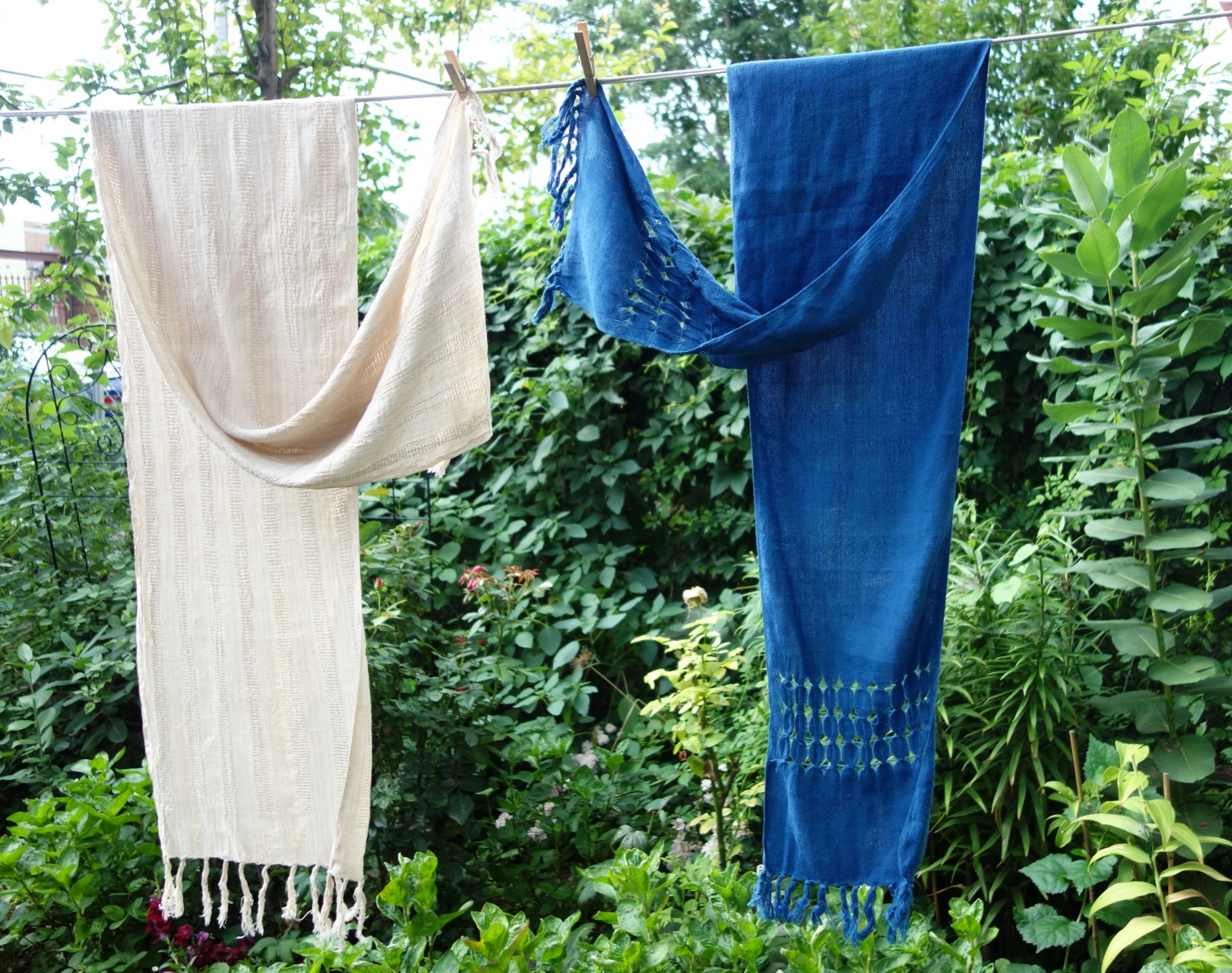 The dye plants are true and dependable too, though, each time, the results are a little different. These scarves were dyed with walnut hulls and indigo.
---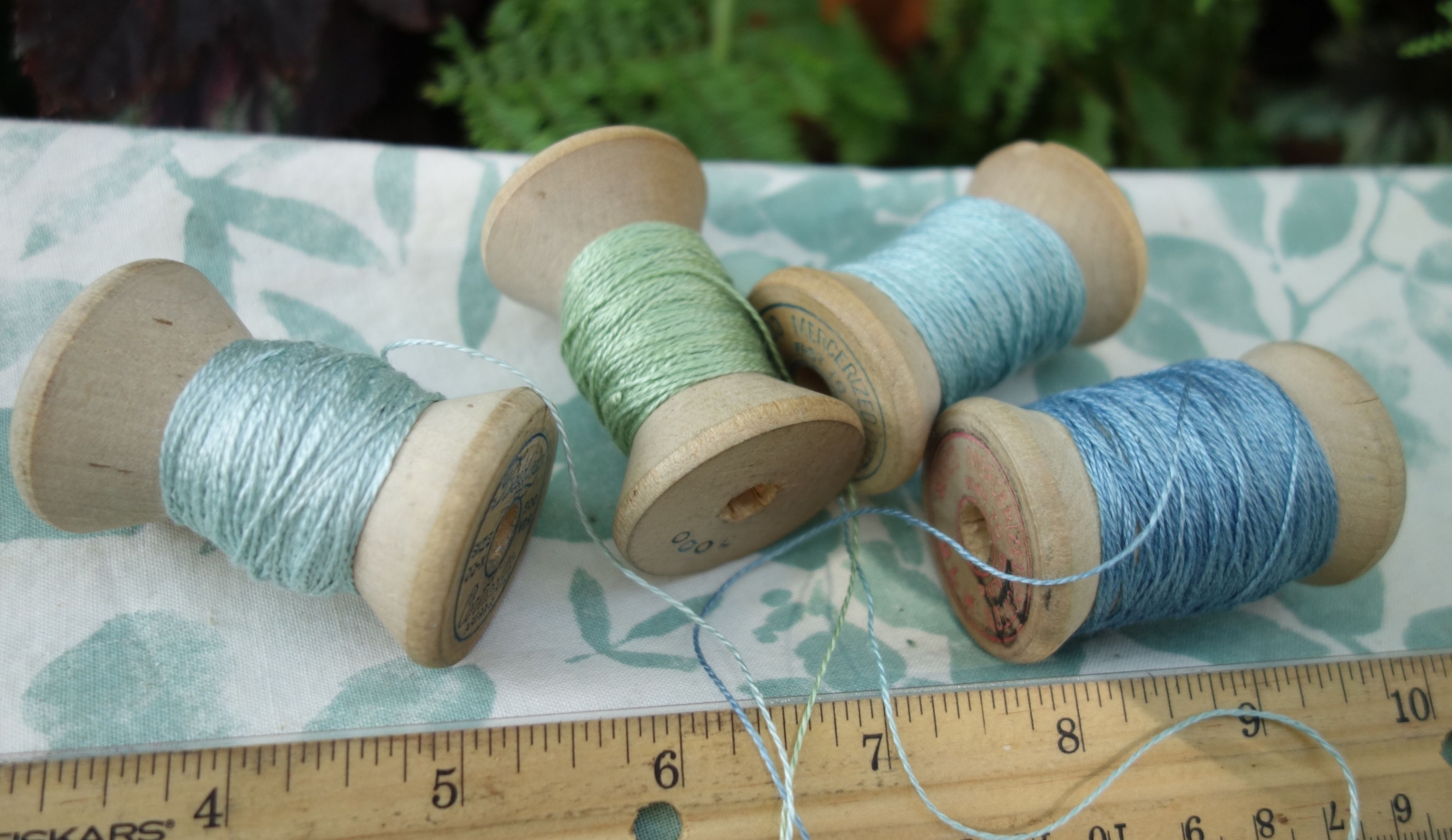 Silk thread dyed with the first fresh indigo harvest of the summer. I can always count on cool, sweet ocean colors from the Japanese indigo leaves.
---