February 27
Posted by laura bellel on February 27, 2020 |
2 Comments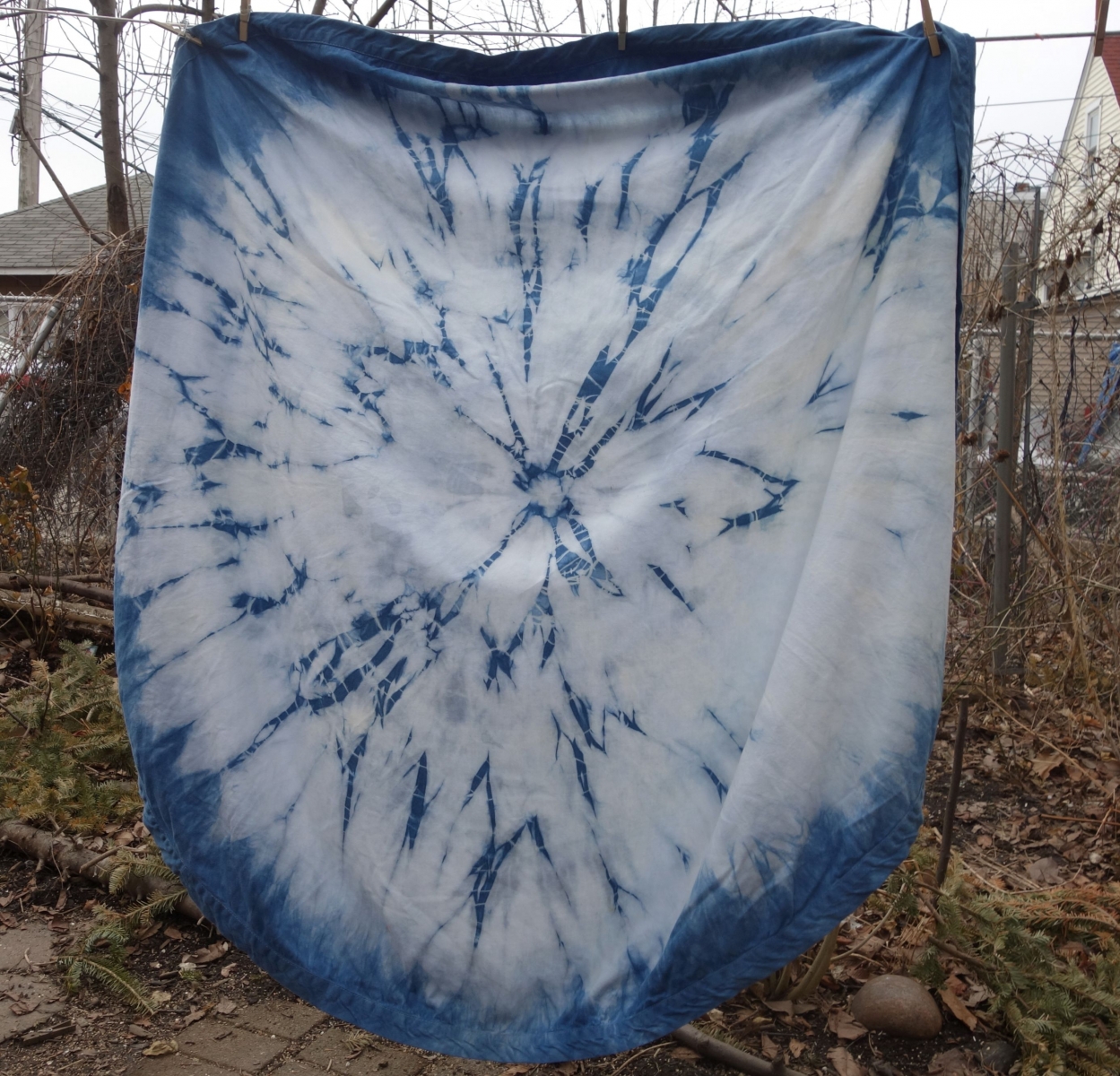 ---
The start of another destashing session... It's surprising how quickly new projects crowd out the old. So often I think I'll work a little more on a piece, maybe try to develop the color more, but the day is already filled with other work, so I put it away for "later". Later doesn't come. The sensiible thing is to gather up some of these and list them for sale as they are, spots, speckles, and all.
---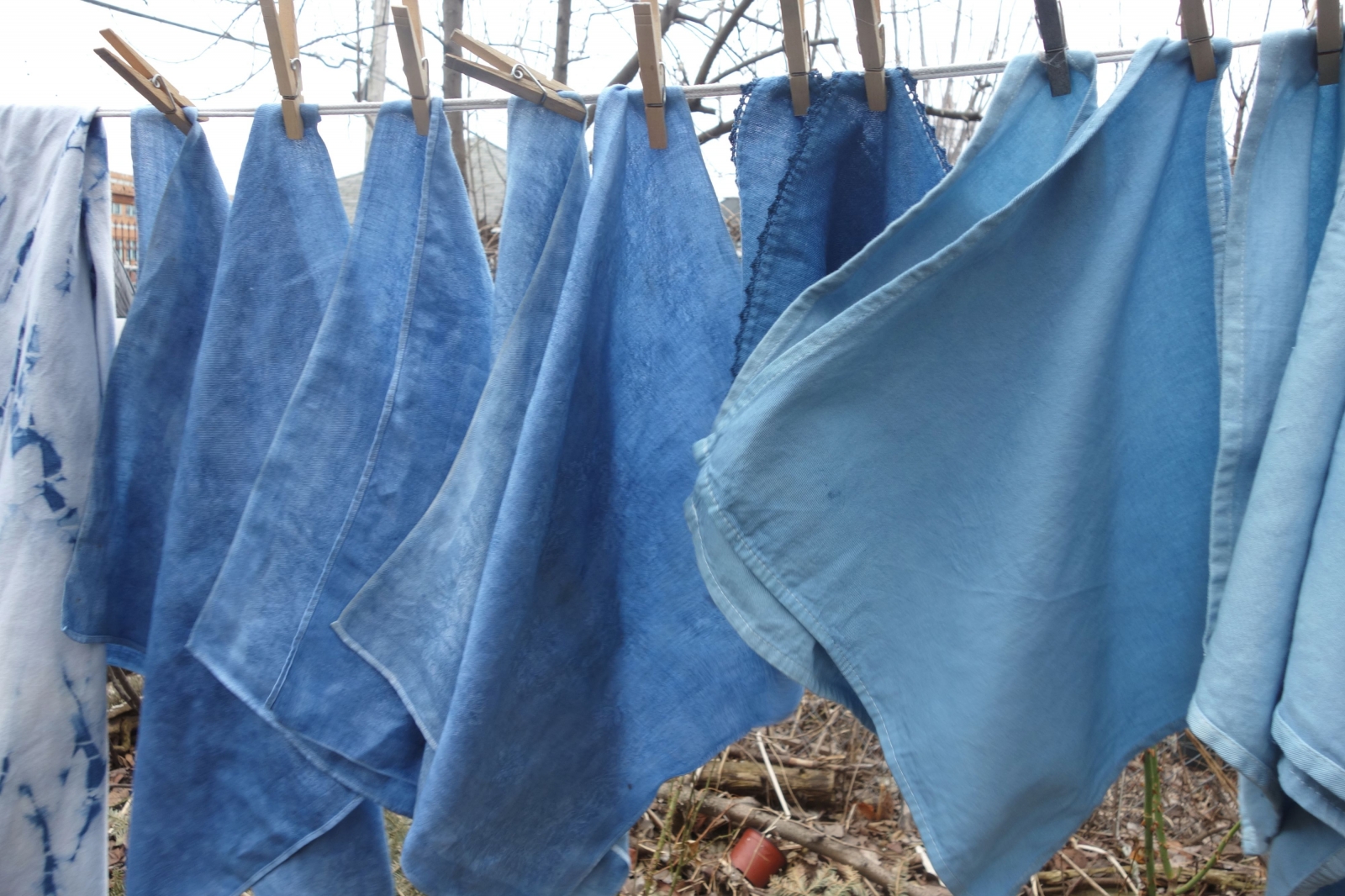 ---
Groups of indigo dyed napkkins. Most have a little dyeing mistake, but the I think the fabrics are still lovely.
---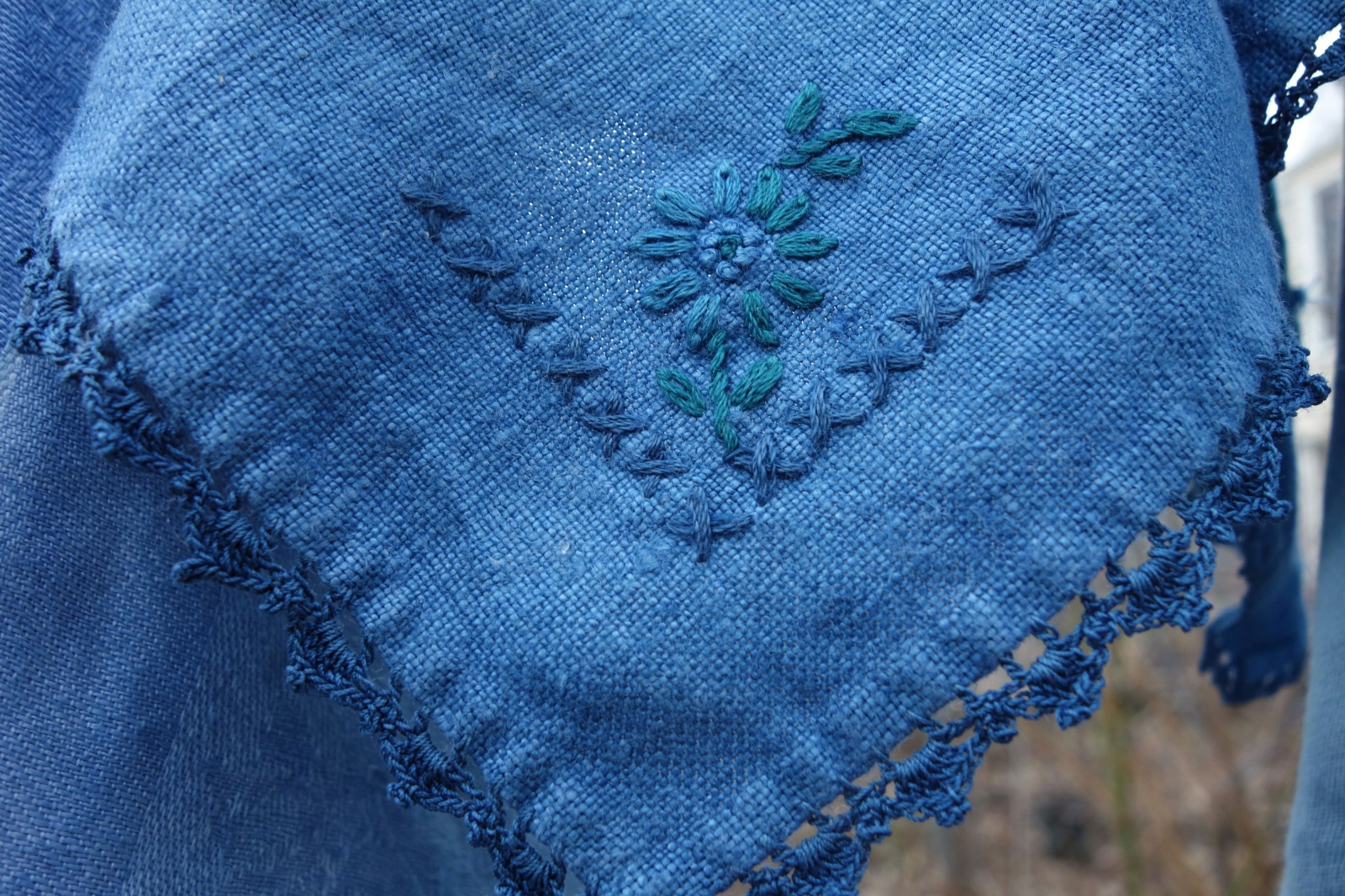 ---
---
Linen experiments
---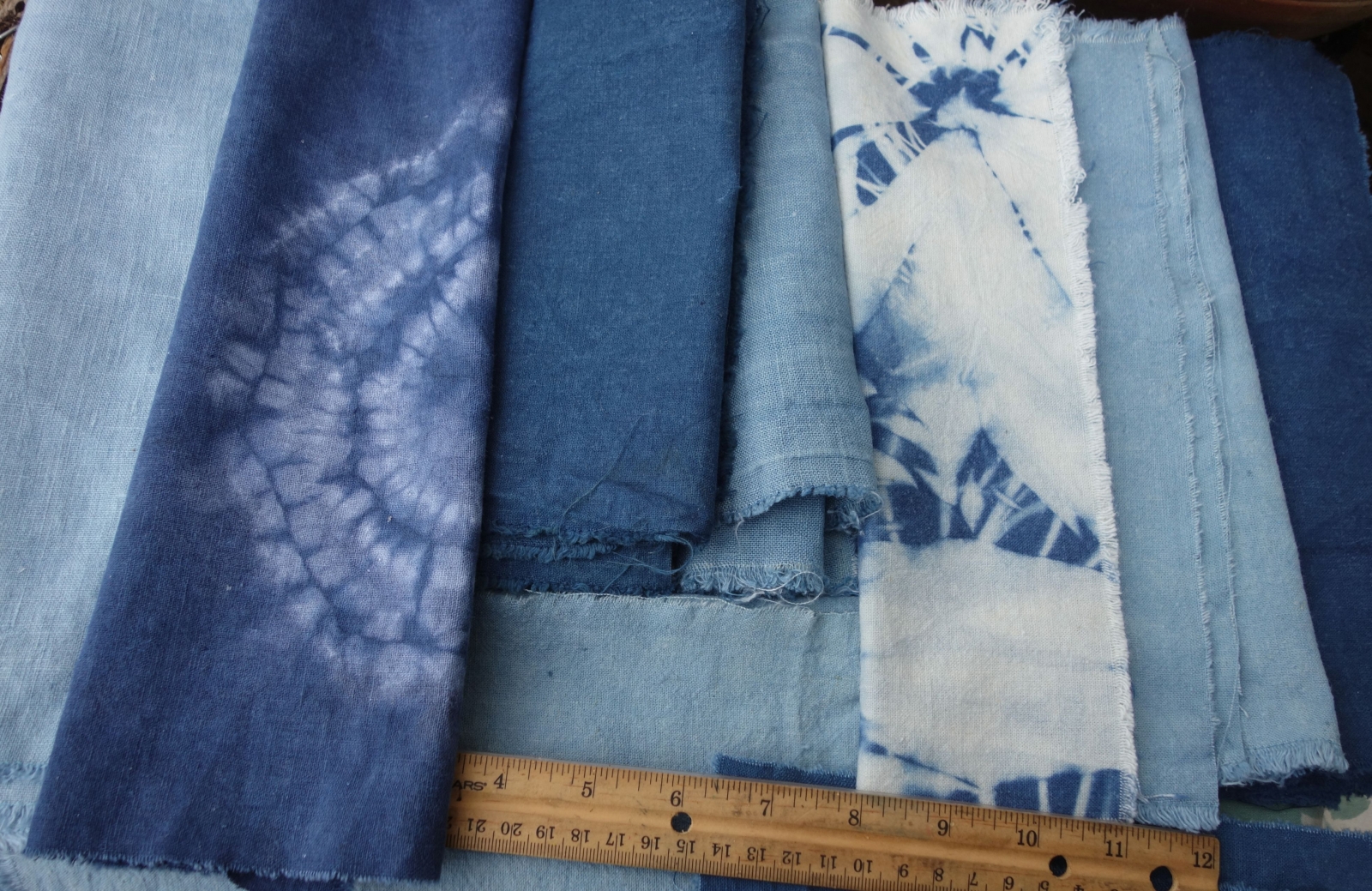 ---
Linen and hemp. There are so many more to organize!
---