May 2019
---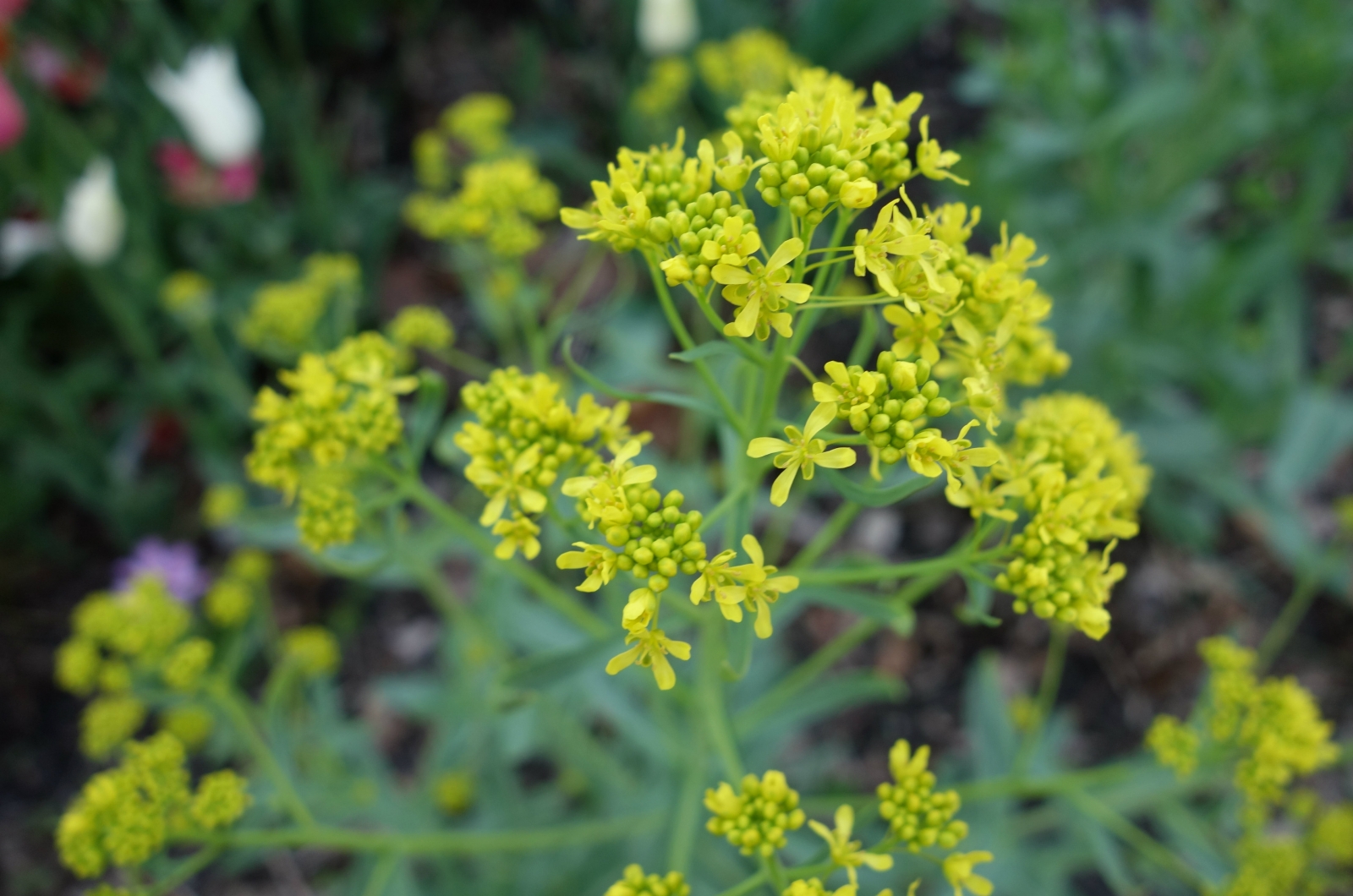 ---
Woad in bloom. Simple and swetly scented.
---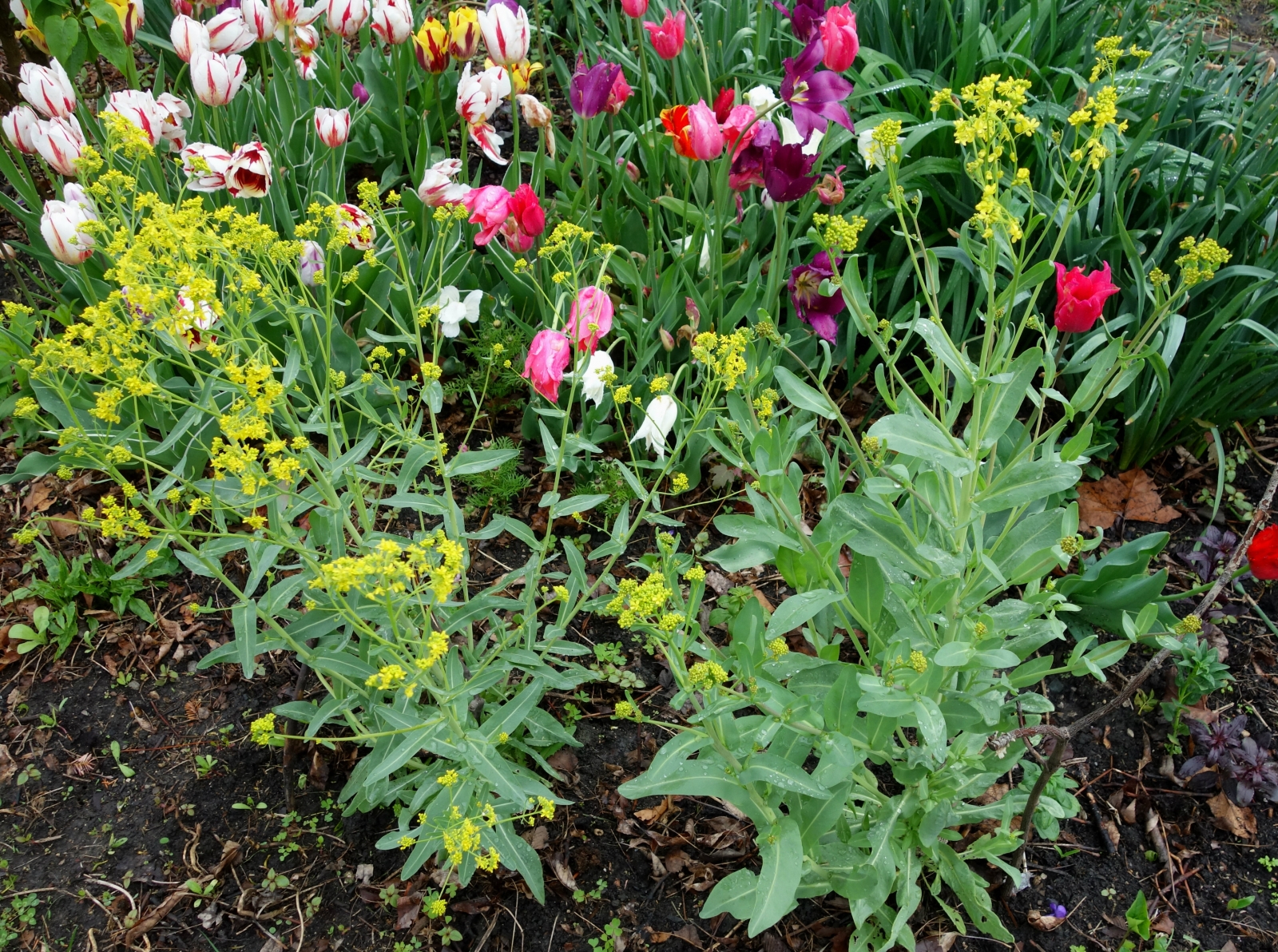 ---
It looks a little weedy next to the fancy tulips, but it's just as precious to me.
---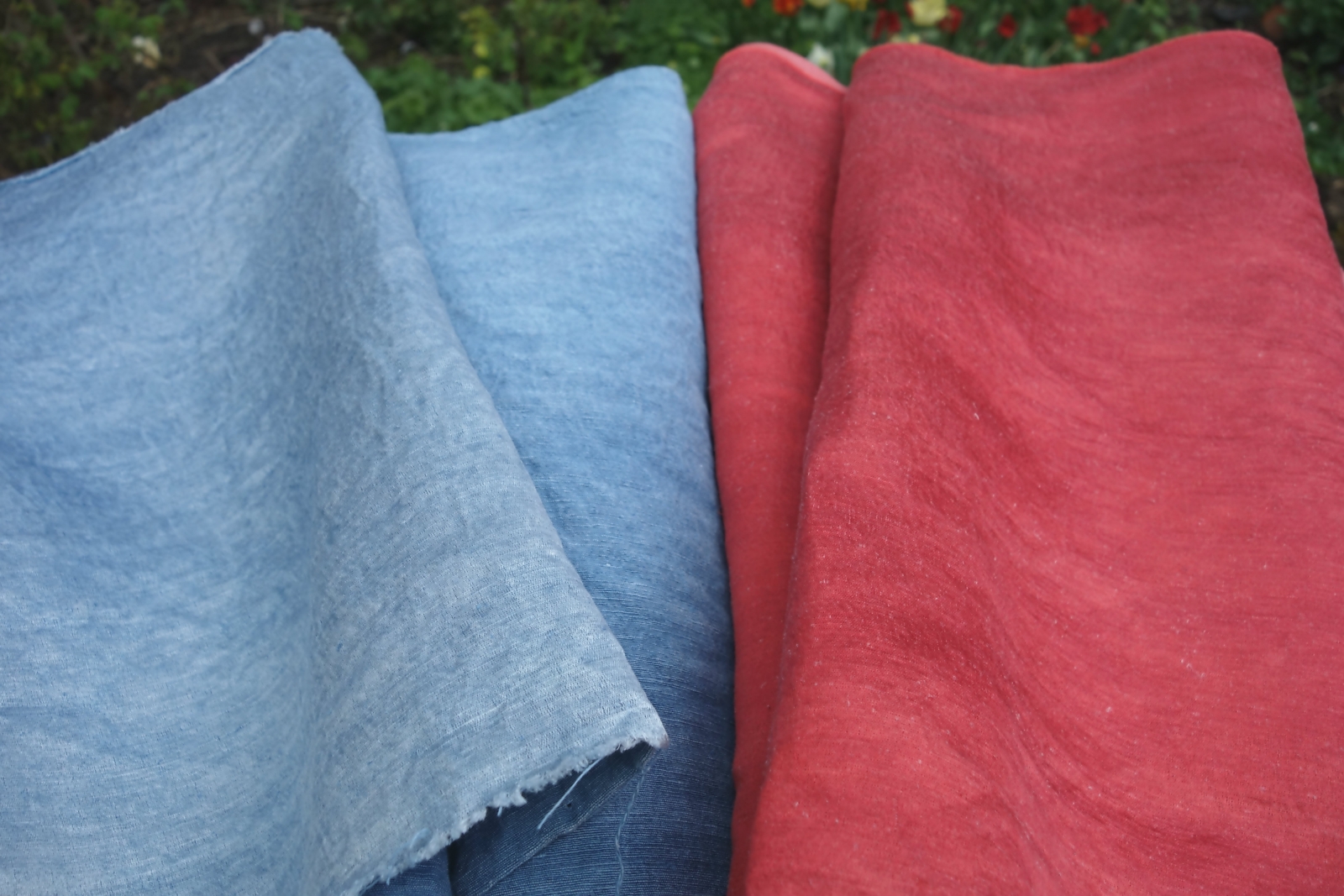 I dyed some hemp silk fabrics with madder roots and indigo. This is one of my very favorite,most intersting kinds of fabric.
---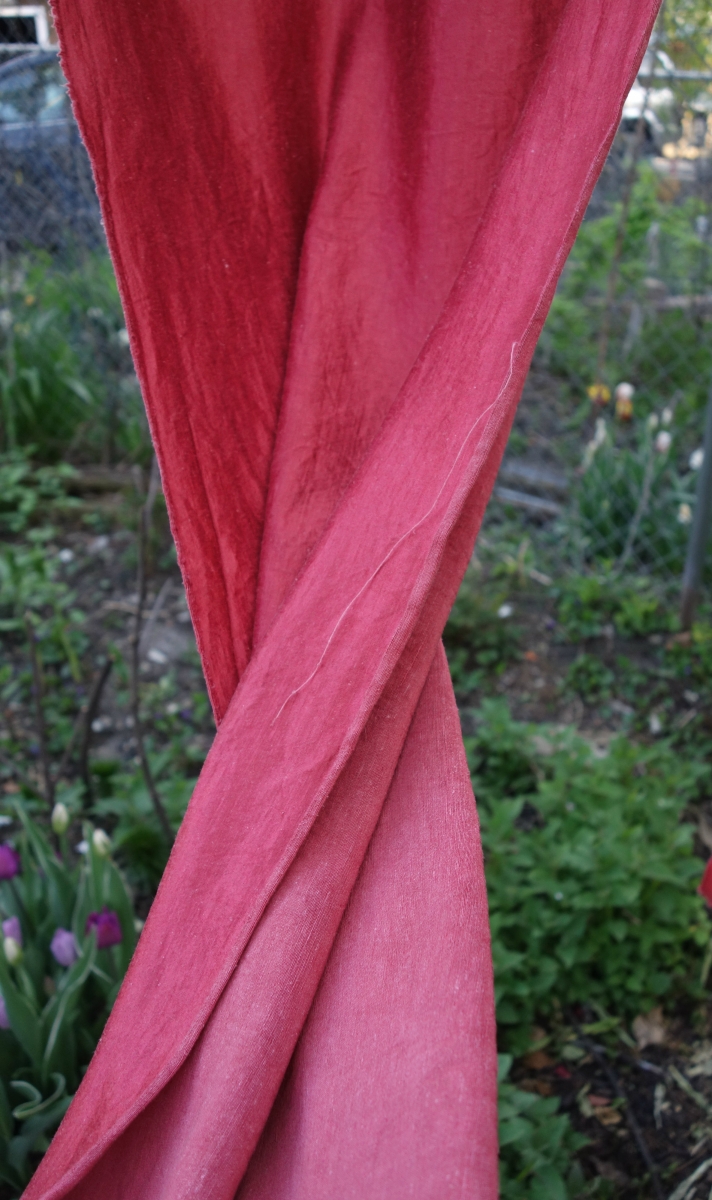 ---
This piece of hemp/silk dyed with madder seems to echo the tulip shades.
---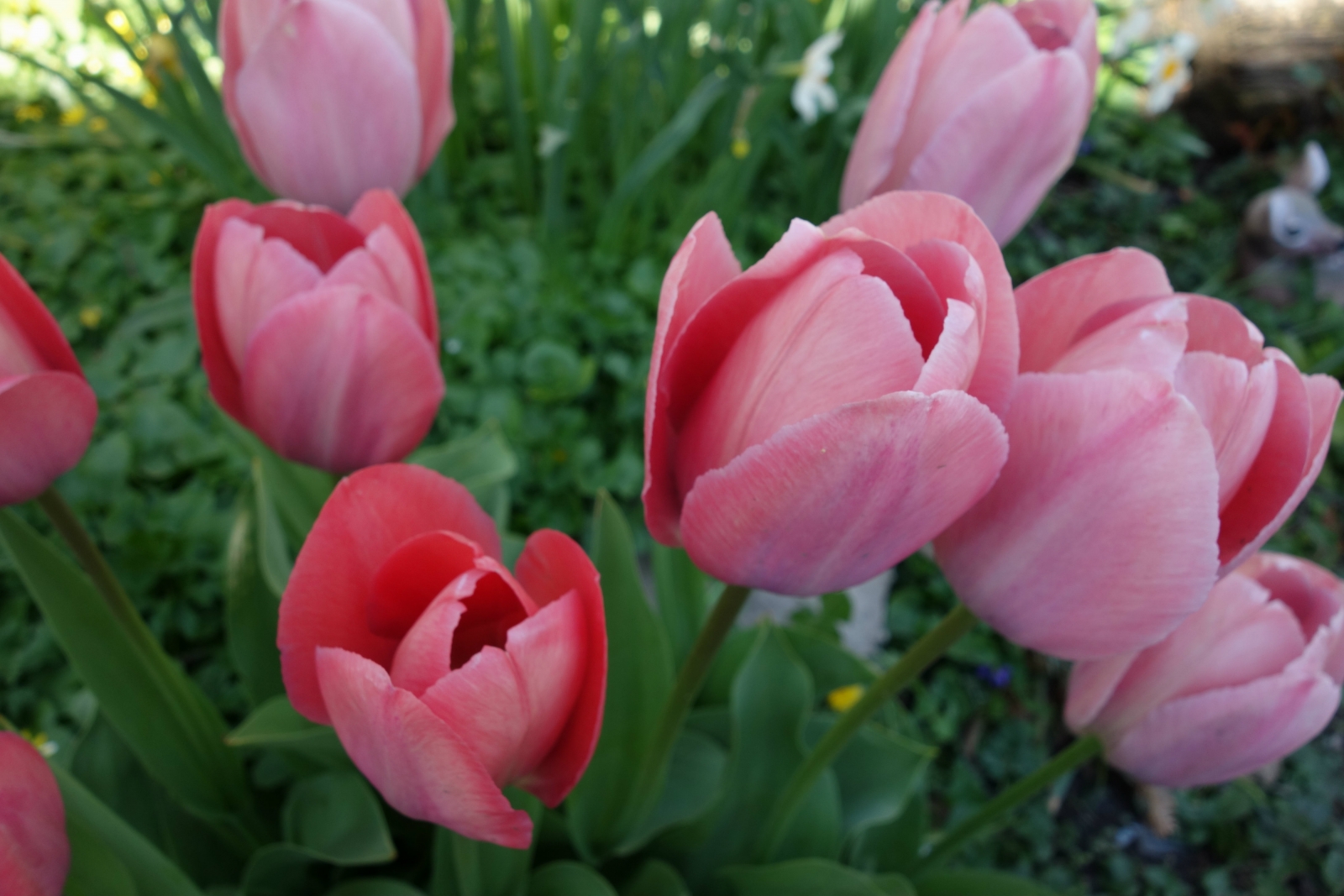 ---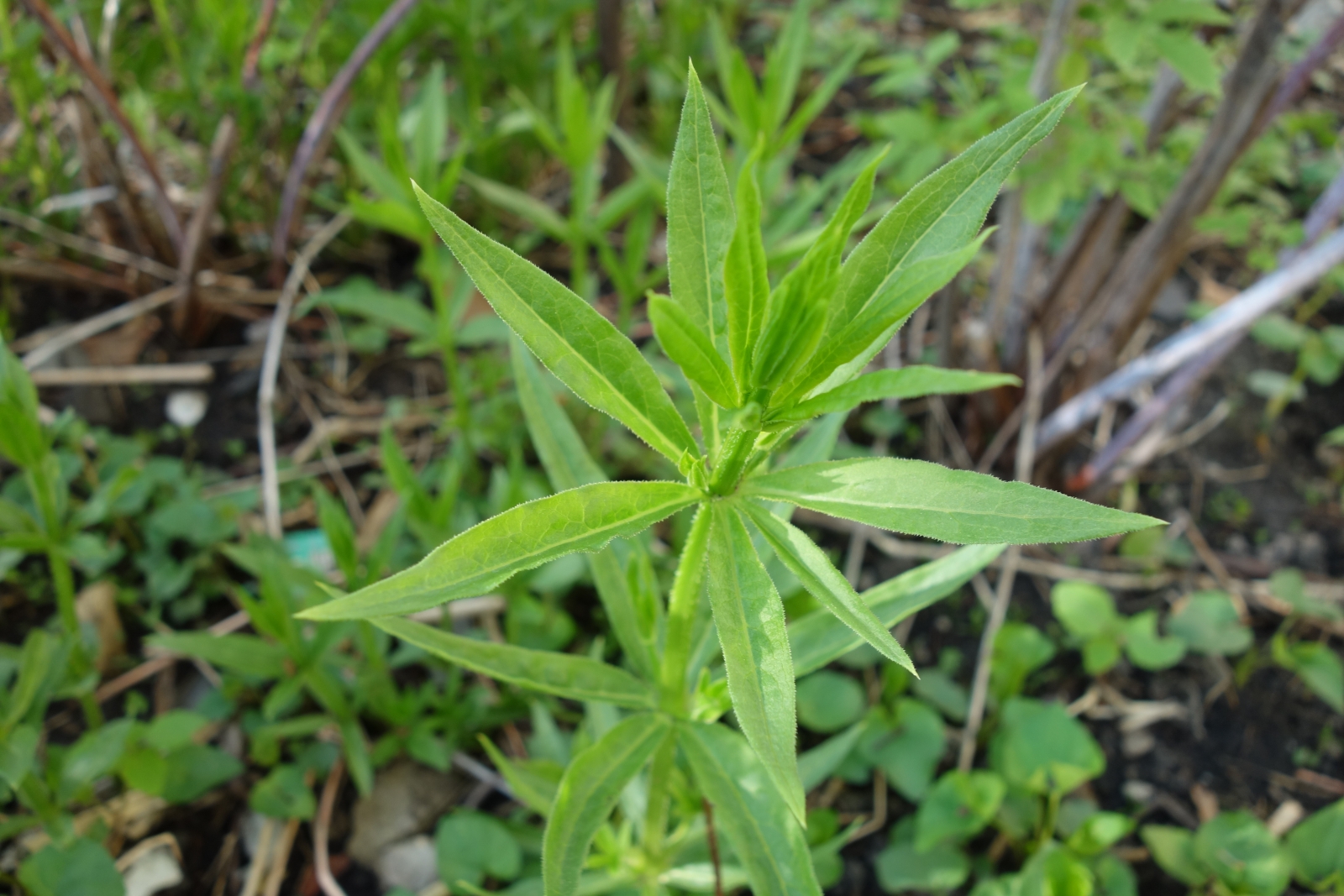 The madder patch is thriving
---